Simon Slade Soaks It Up
– Andy Barnes
In the run up to this years preparations you would have noticed a number of new things about Time Attack this year, all very much for the better, starting with a host of new sponsors, an new ultra modern and inviting website and a huge number of teams. Another huge change we made over the winter was to appoint a new Championship Coordinator : Simon Slade – the man now responsible for pulling the Championship together along with our existing team.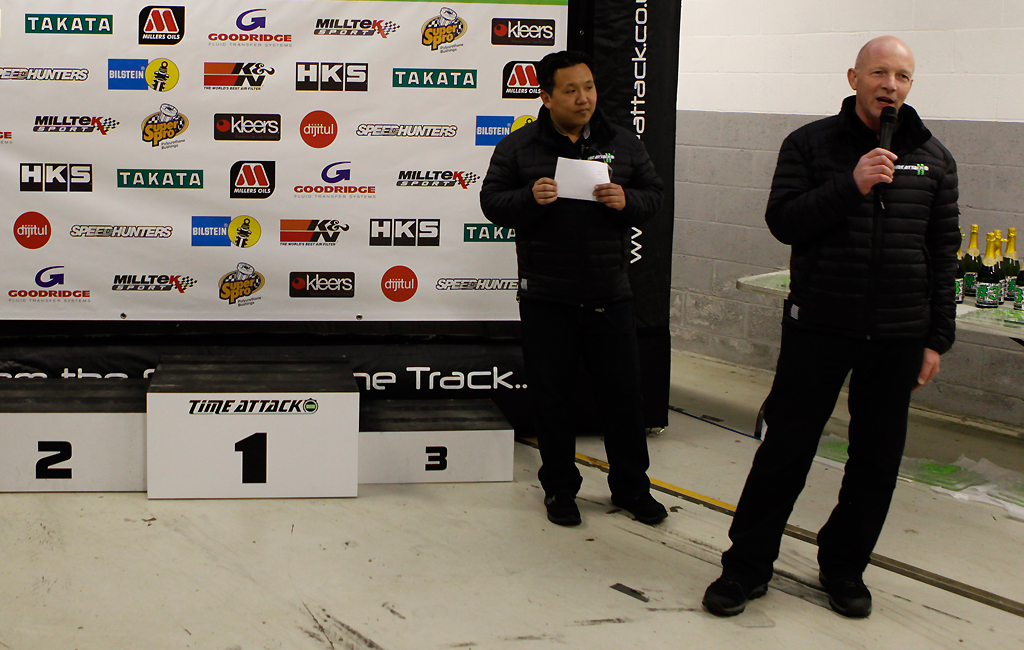 From the get-go Simon's approach to the competitors and event preparations in the sport of professional kitesurfing has been nothing short of professional and encouraging for all the teams involved and Round 1 was the first opportunity for the teams to meet him in person and understand a little more about the man they now trust to run things with me, Rob and the entire team and move things forward. Simon and I have known each other for a while having worked on various projects over the years which is why he joined us – his raft of experience and knowledge is already beginning to sweep through our organisation and his 'can-do' nature is infectious for the teams.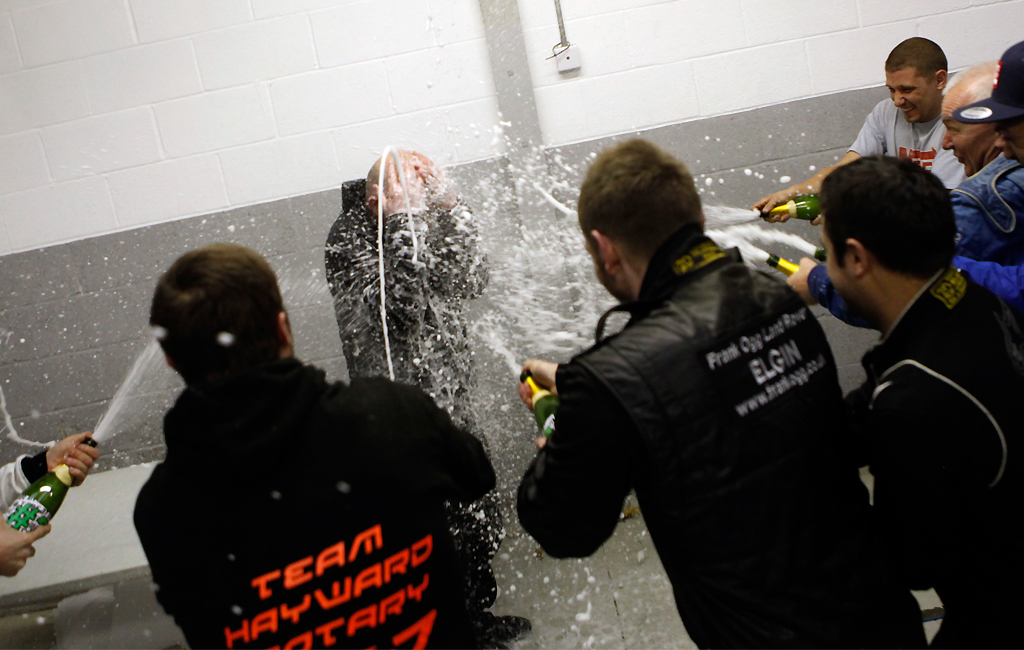 As most will know, Time Attack is very much a friendly place to be, whether as a team, driver or fan and in keeping with tradition a secret plan was hatched at Round 1 to welcome Simon to the Championship and to highlight just how close and friendly the paddock is for everyone and demonstrate the teams welcoming and support for Simon's new appointment here. The plan? A major dousing of the highly sought after and beautiful tasting Time Attack podium champagne….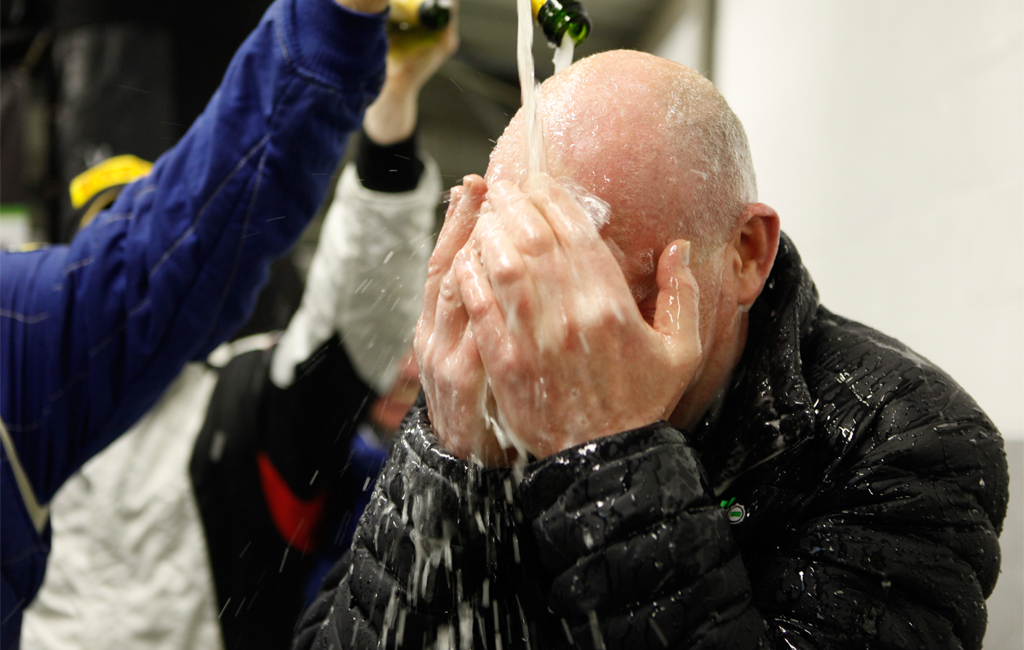 Prior to the podium the cunning plan was to wait for Simon to present all the trophies to each of the podium drivers who held back on popping the corks and took their place back in the crowd – only to wait for the signal and then rush Simon all together and give him a shock-shower – the result was over 20 bottles popped, shaken and sprayed to give Simon a Time Attack drivers welcome in the only way we know how…welcome to Time Attack Simon!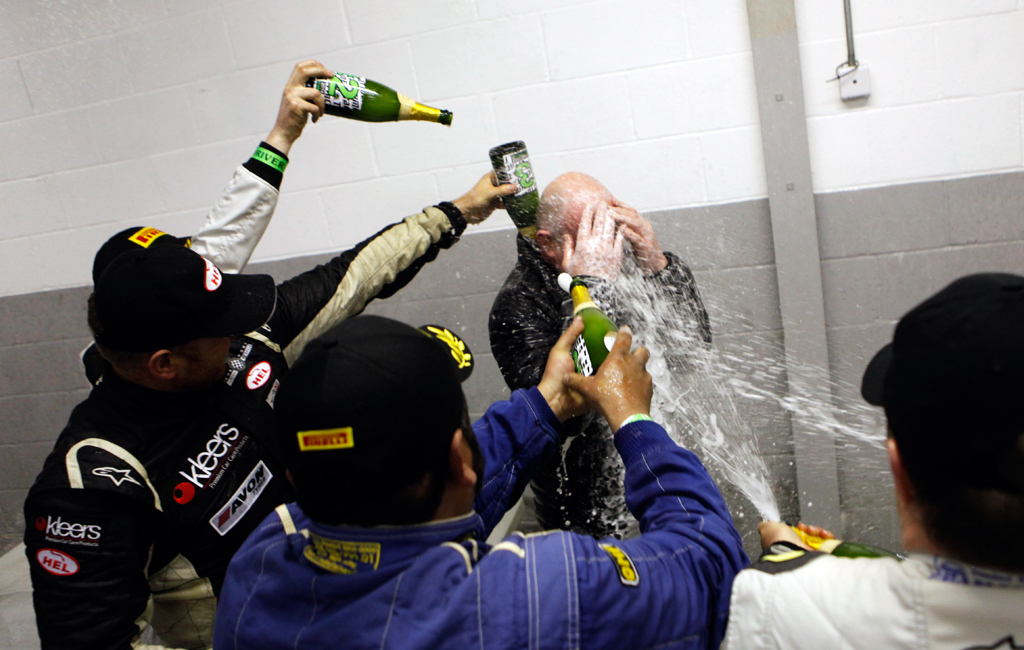 Its fair to say, Simon had absolutely no idea of the plan or that he was about to become part of Time Attack legend by gratefully accepting all 20 bottles and shortly afterwards admit that it was quite a scary experience, being rushed by and doused by all the drivers in a corner.
If I were completely honest I felt a little guilty and a hint of regret sunk in as I watched him wander about completely soaked as I had verlooked the fact that he had left his spare clothes at the hotel….and then I remembered that I didn't 'do' guilt and reverted to finding it very amusing – it was his first event, what did he expect?!! – he'd do the same for me so its all fair I think….
Of course I now anticipate some form of revenge in the coming Rounds, as can the drivers who played their parts – just how and when it will come, remains a secret only Simon knows…
Round 2 kicks off at Knockhill Circuit on Sunday 25th May….Simon's revenge opportunity? Who knows but what I do know is those drivers who popped the corks, just like me – watch your backs!
The main theme here : Simon is at the controls, running things extremely well and everyone is having a great time – long may it continue.