Without giving away too many secrets, 2015 Club FWD Class Champion Neil Wrenn has told us what he has up his sleeve in order to retain his title in 2016…
As soon as the 2015 season was over, my thoughts turned to the development of the car for 2016. My primary goal is to be faster than I was in 2015, which may be a significant challenge, taking into account the huge advances we made with the car last year in terms of lap times. However, there are a few key areas that I am eager to improve on.
Essentially the car had originally been built using budget parts in an attempt to get the biggest bang-per-buck, in order to challenge at the front of the field as quickly as possible. Now that I have achieved some success with that approach, the time feels right to upgrade the car with some improved mods and components. As a result, my main focus is around the suspension, gearing and turbo.
For the last three-years the car has been running with a very old Garrett 60-1 turbo. This is '90s tech, so compared to most other front runners, is seriously behind in terms of spec. However, using it in combination with the "free-er flowing" Honda engine, the combination still worked very well indeed. Consequently, a quick chat with Turbo Dynamics and a sponsorship deal later, I have replaced the old turbo with a new Borg Warner EFR7670. This unit is capable of delivering up to 640hp at high boost, so should be more than enough for me even at lower boost.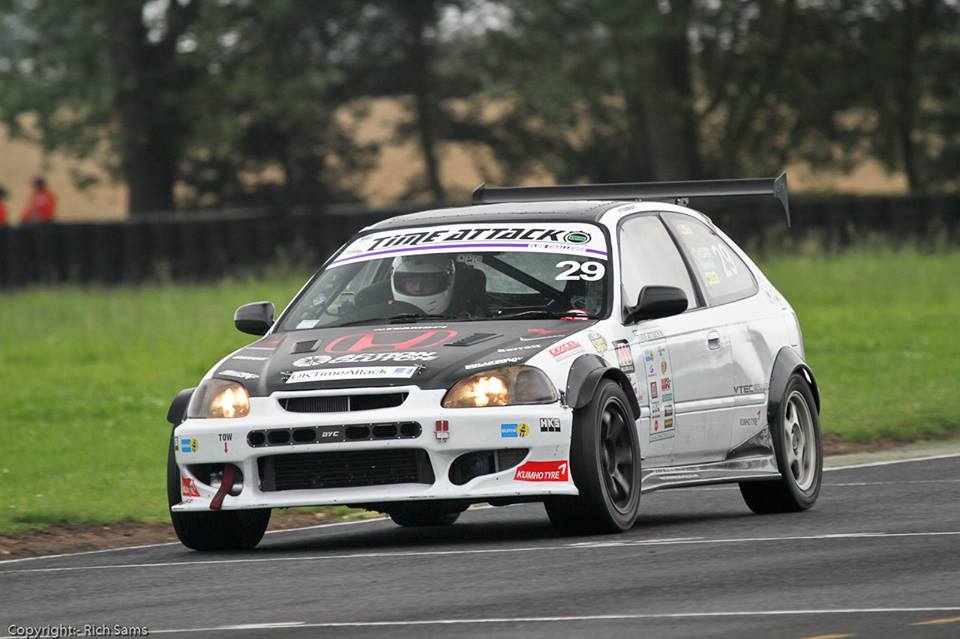 The more important feature is the potential power-band increase. This was fairly wide anyway, with a good 4000rpm. But if that can be increased to nearer 5000rpm, then the power delivery out of the corners (grip permitting) should be considerably improved. Quicker spool-up – thanks to the titanium internals of the turbo – will help this massively!
Further improvements to the engine include replacing the standard-port head with a mildly-ported version and flat face valves that provide a better flow and a small increase in compression. The stock crank has now been swapped for an Eagle race crank that is 3kg lighter, so the engine should rev quicker – again, increasing acceleration slightly too.
The next bugbear of mine was the car was just not quick enough through the speed traps. Cars with seemingly less power were pulling in some cases up to 10mph more (clearly that was being made up through the corners), but I wanted to understand why and how to address it. I therefore started looking at various scenarios with online gear calculators/wheel sizes and the outcome showed that I had extended my gearing by using larger wheels last year.
In order to counteract this, I have now fitted a shorter final drive to the gearbox, which brings the gearing right back to where it was in 2014 with the much smaller wheels. This should see the savage acceleration return, whilst maintaining the extra grip I had from the larger and wider wheels. Win-win!
The third major change is suspension. Having been running on the same set up for three-years (fast road, off-the-shelf coilovers), I contacted MeisterR to see what they could offer in terms of something better. I had already been running MeisterR ZetaR coilovers anyway and they had performed well. However, it wasn't until their engineers gave me some feedback that I realised I had been doing things very wrong. In fact, the setup I had been running was more than likely the reverse of what I should have had! But again, after a good chat, they provided me with a new set of their GT1 coilovers with spring rates that should suit the car weights much better.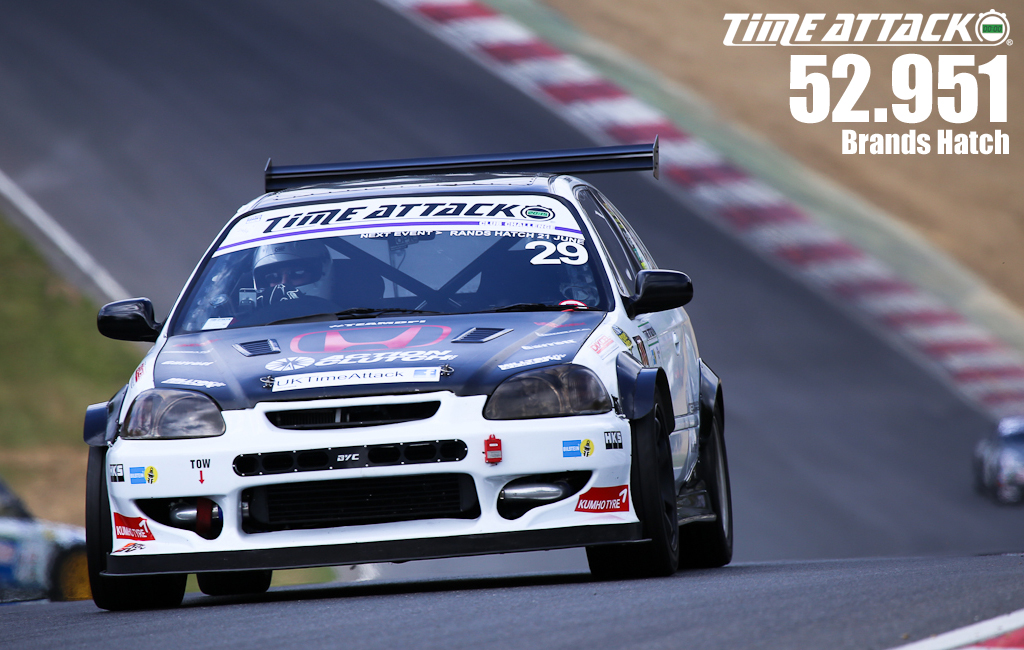 The shell also needed some attention, as I am using some very low offset wheels on the car this year. Consequently, a wide arch body kit is required and this is currently in production with Fibreworx in Somerset and it's hoped that this will be ready in March so I can test the car at Cadwell on 24th.
A few other little tweaks have been carried out in the background as well: the car will now be a little louder due to the externally vented screamer pipe, so you may actually be able to hear it coming this year!
Needless to say, I'm hoping the combination of all of these changes will make the Civic seriously quick. In fact, I'm even hoping that I can give some of the 4WD boys a run for their money!
Of course, all these upgrades come at a price and I am currently seeking further sponsorship to help me to defend my title this year. So if anyone knows anyone who would like some publicity and brand exposure, I have plenty of advertising space available!