SVA Imports New Mitsubishi Evo 6 Time Attack Car Is Ready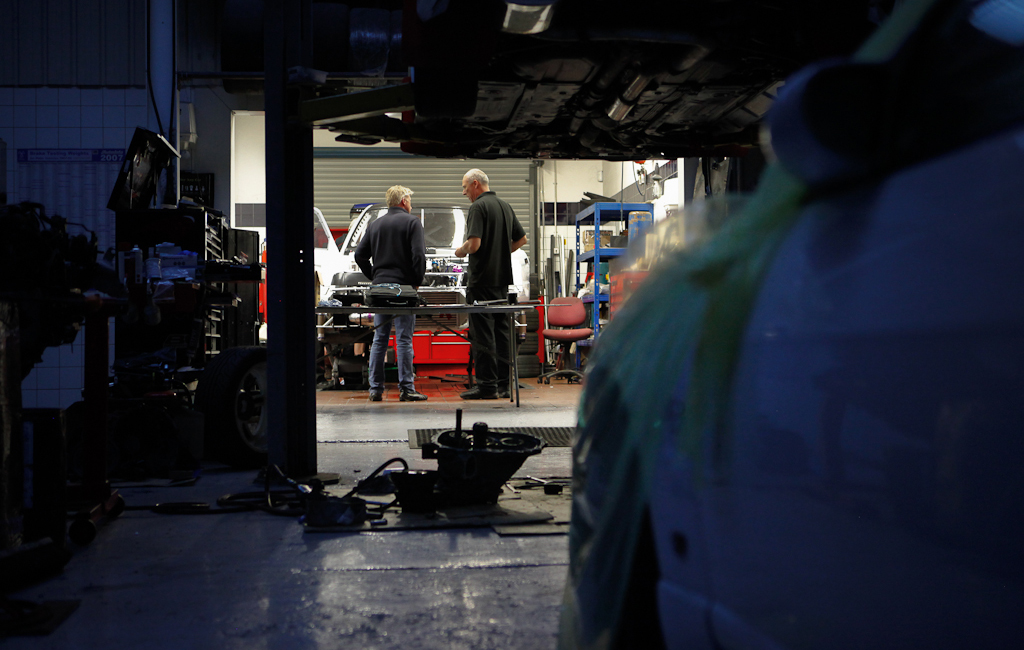 As we countdown the days to the second round of the Time Attack Championship which takes place at Knockhill this Sunday, the SVA Imports team are already at battle with time, as the team works day & night to complete their new weapon of attack.. Their new Evolution 6 RS.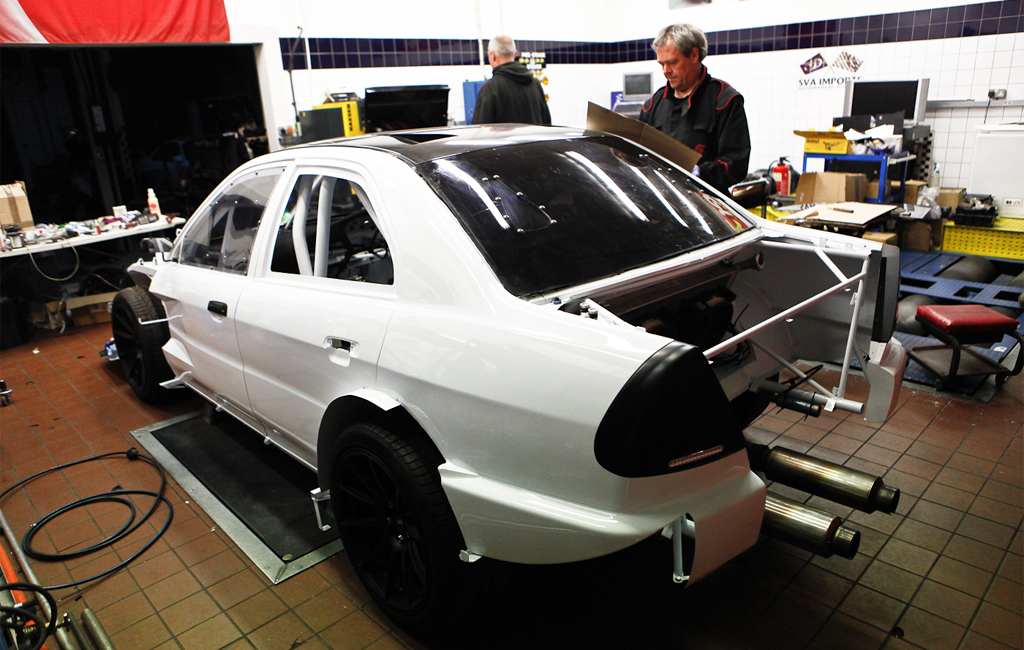 "Over the last few Time Attack seasons, our previous Evo 6, has evolved from a standard road car with bolt on upgrades, to a lap record setting monster" explains SVA Imports owner Raef Davis. "Modifying a car from the basics to extremes is always difficult whilst the car is in use in competition, that's why 10 months ago, we started works on a fresh Evo 6 RS shell"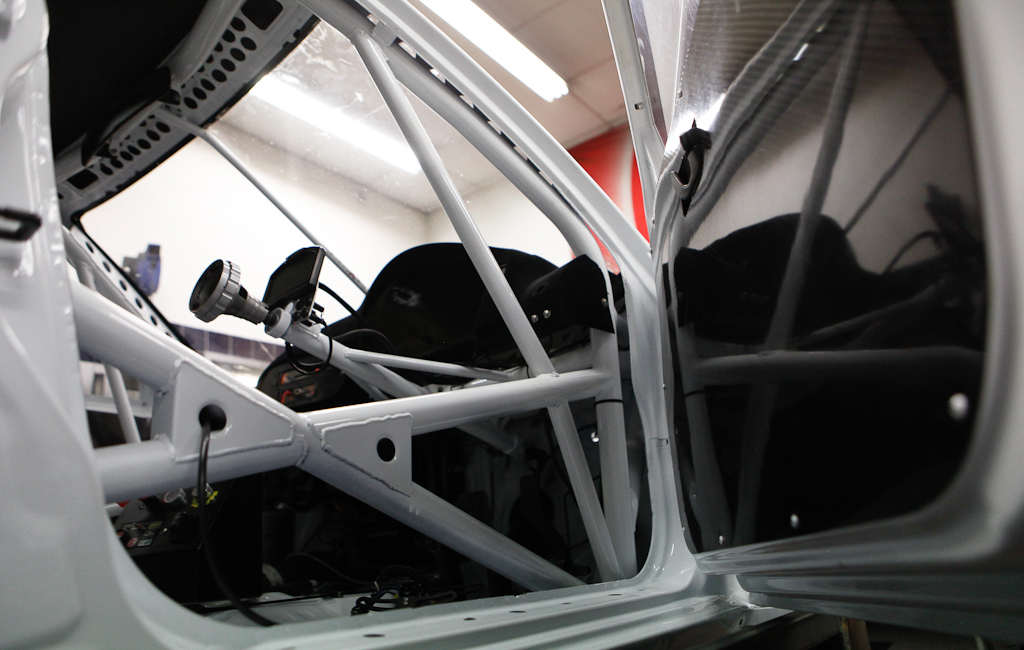 "Starting with a blank canvas shell, it allowed us to achieve everything we wanted out of the last car, which were too impractical to complete while running it. This time the key focus was weight saving and making the car more refined."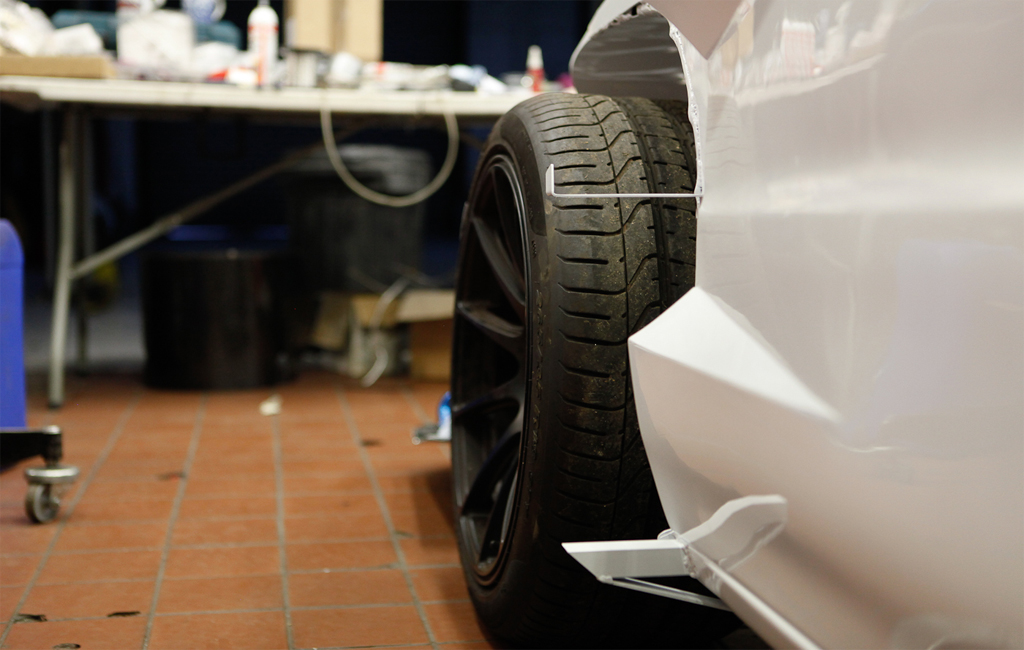 The modified shell allows for a wider track, and the car to sit lower, even without the wings on and these 10J transport wheels show the potential and just how much wider the car is from stock trim.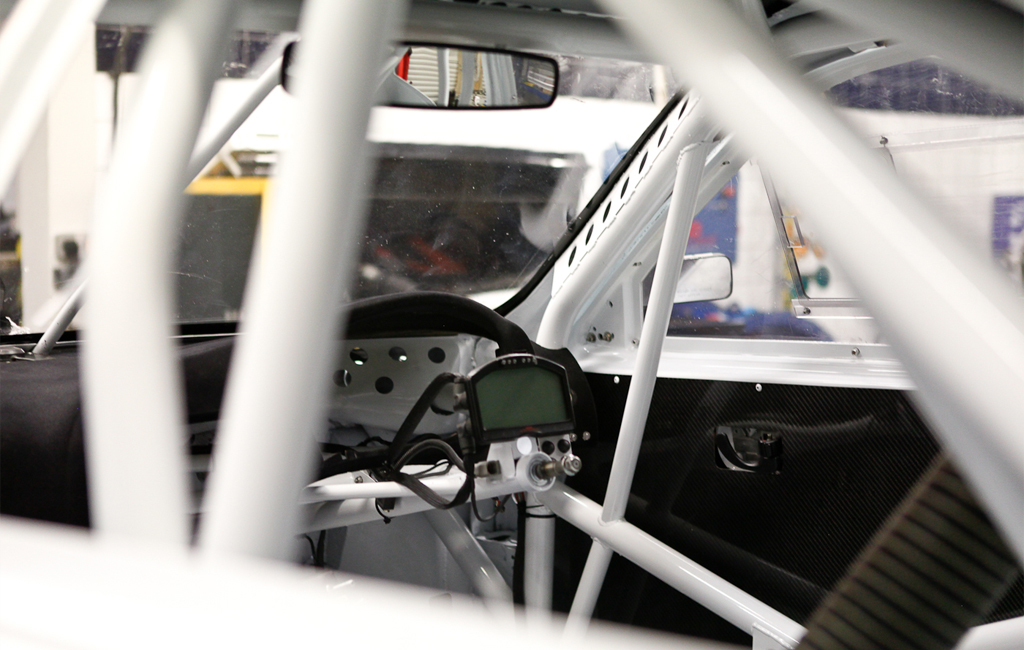 SVA's approach to this build was to harness the last three years development, and hone it to perfection with the new build. For example item's such as last years addition of active DRS, have been revised, made lighter and more efficient.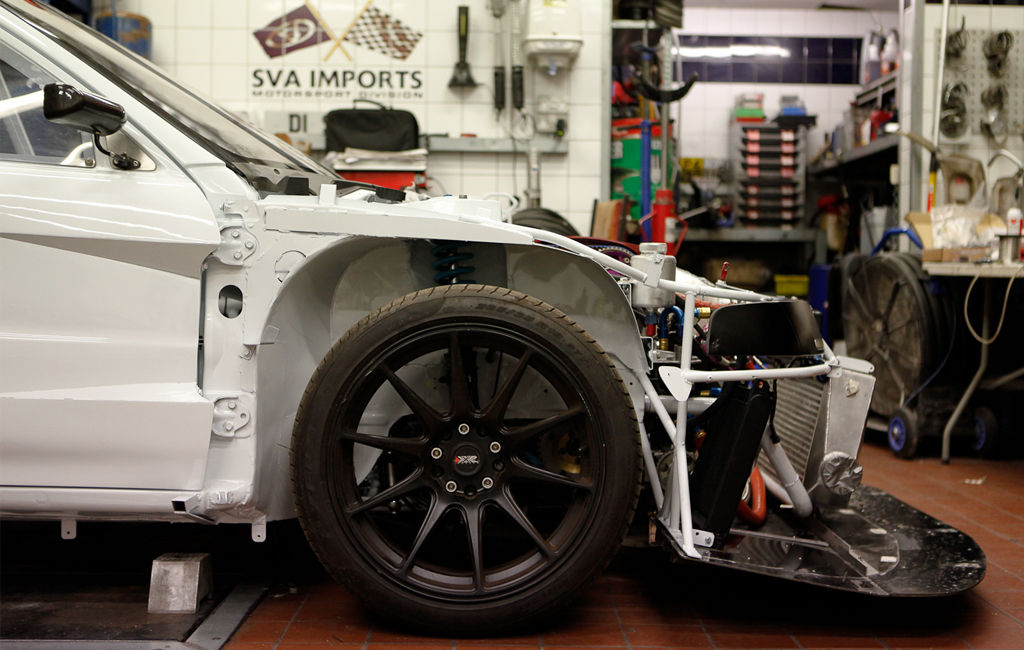 Bespoke fabrication has been completed in house at SVA, seen here with the new space framed front end, made from T45 tubing to allow for more space in the engine bay, and better support for the aero downforce, all of which is bolted or welded directly to the car chassis.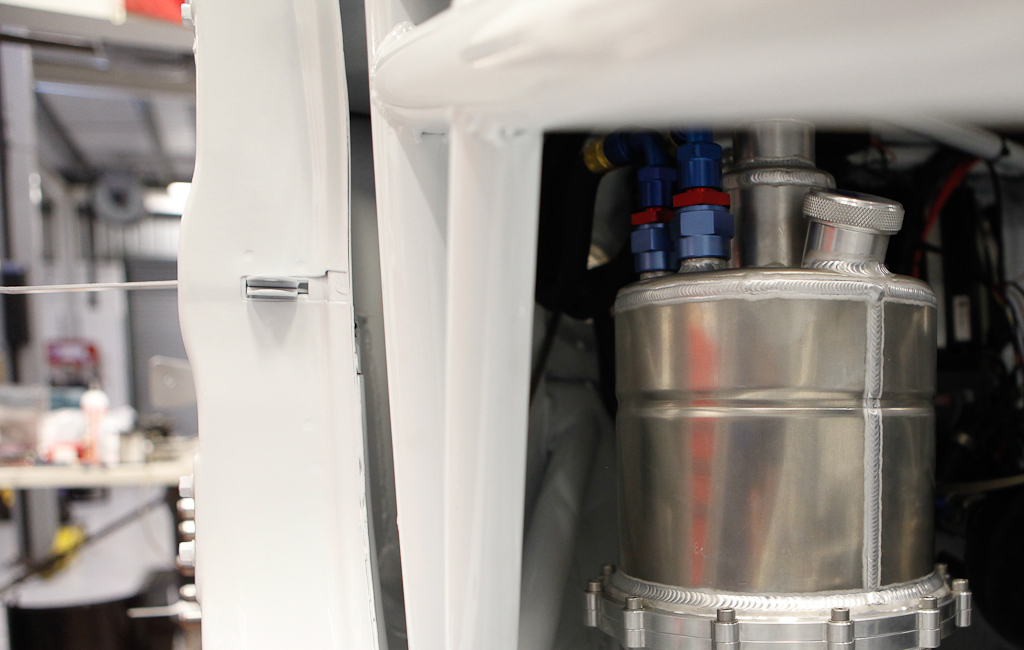 The dry sump tank has been moved from the engine bay of the previous car and now sits in the passenger foot well, to move weight back between the axles.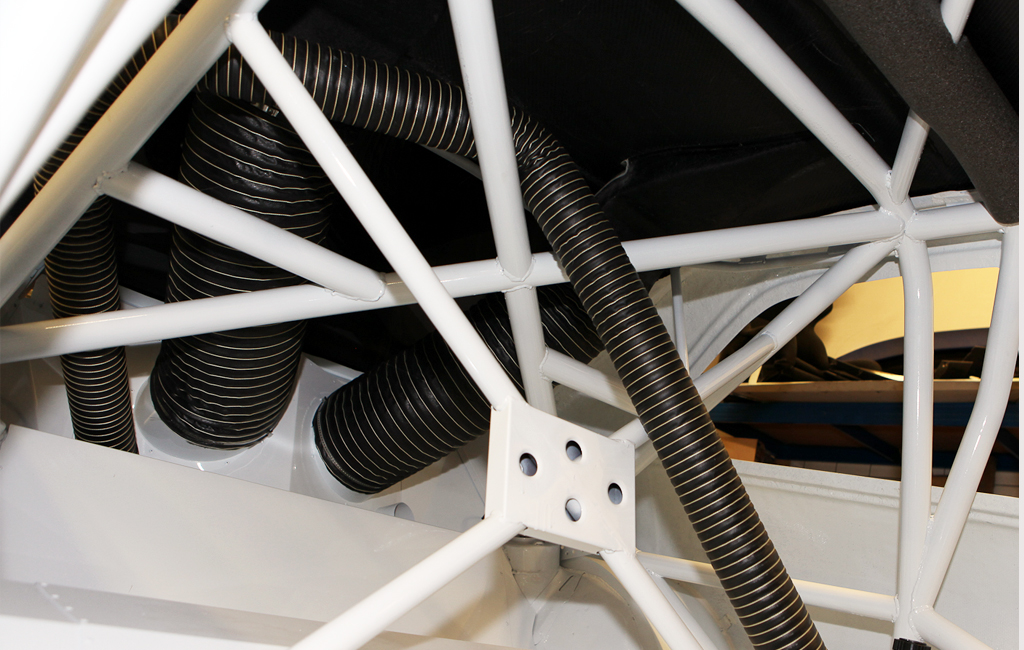 A new T45 WRC cage has been fitted which is much stronger and over half the weight of the previous.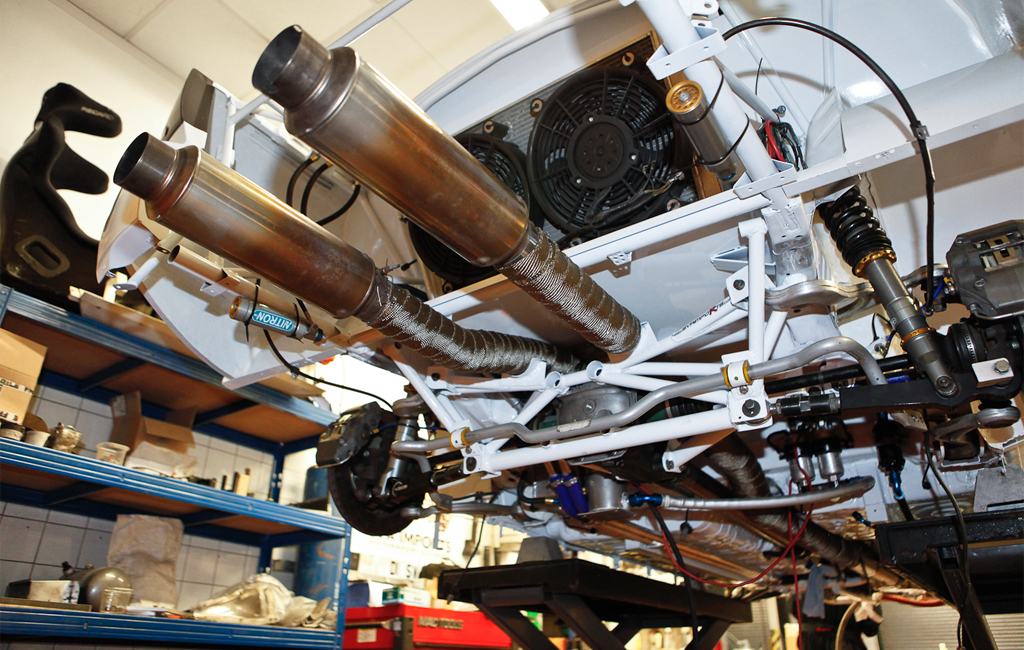 Underneath the car, new mountings and modifications to chassis have allowed for a improved fitment of the flat floor. The fuel tank has been redesigned and positioned lower to reduce the centre of gravity and revisions to SVA's in-house designed rear sub frame have also been made on this car.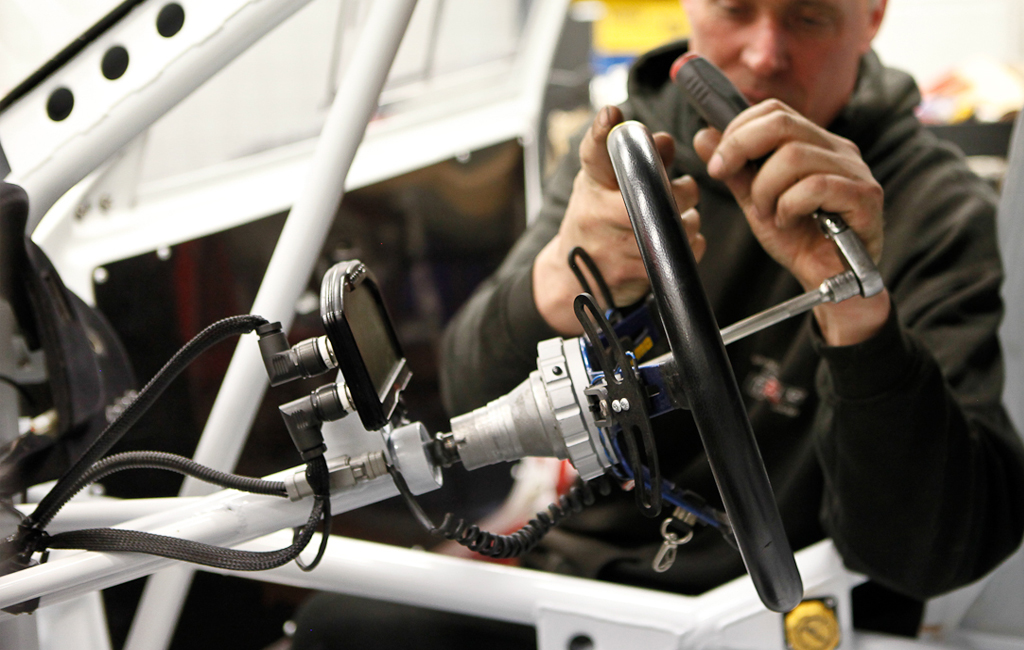 Bespoke steering column, perfectly matched to driver Gareth Lloyds driving position, seating him as far back as possible while feeding him information from the electronics.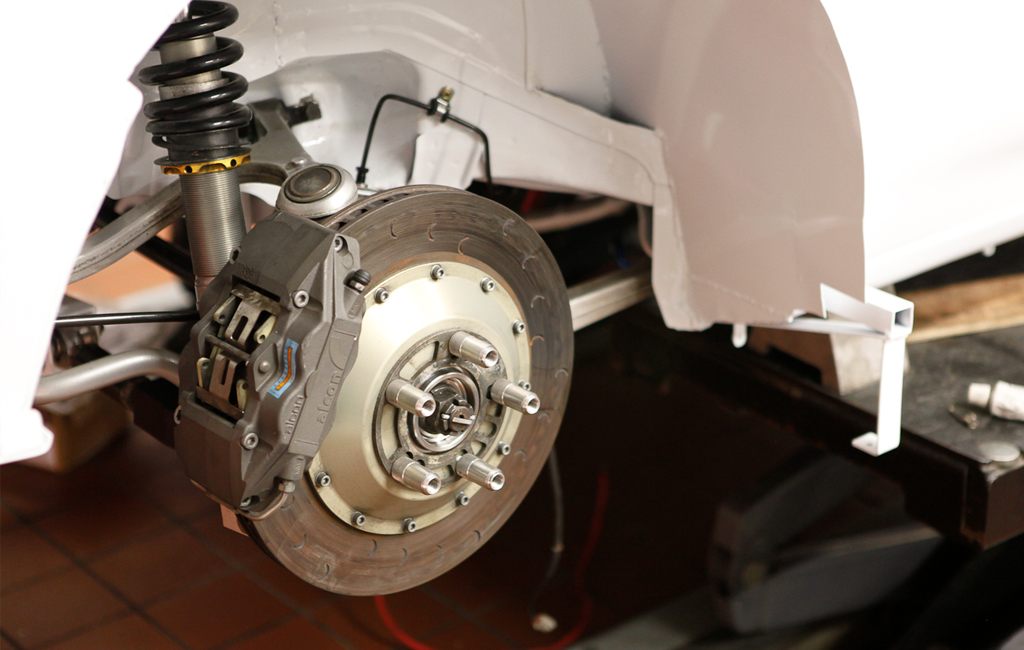 The braking system has been massively upgraded, using Alcon brakes and a new Tilton pedal box, all joined up with aluminum hard pipes throughout – all made in house at SVA.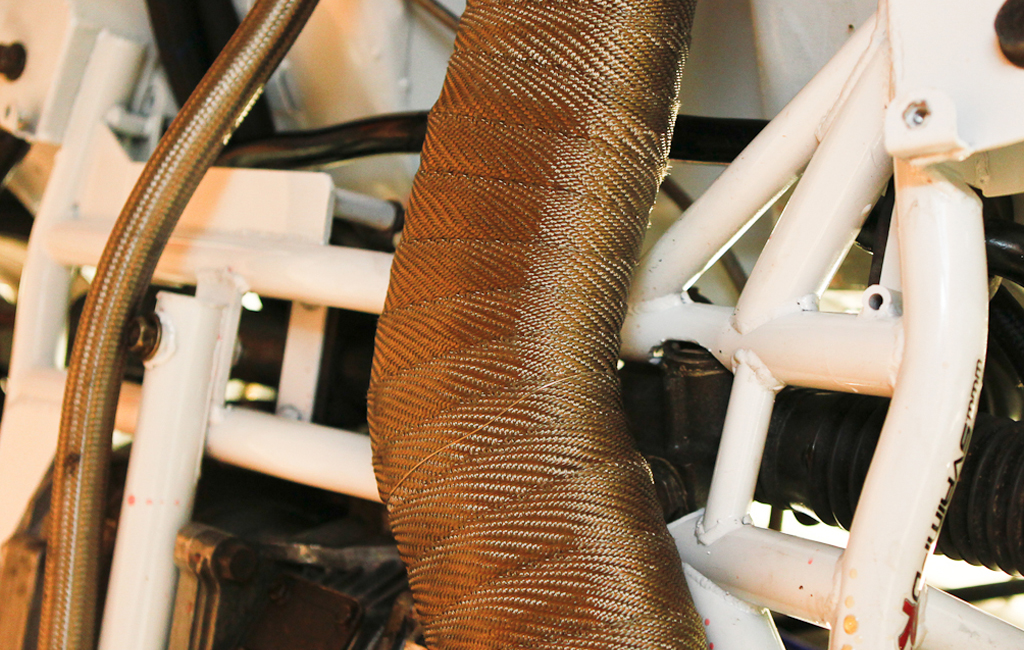 This year the standard front sub frame has been replaced with an awesome piece of fabrication from the world renown Magnus Motorsports.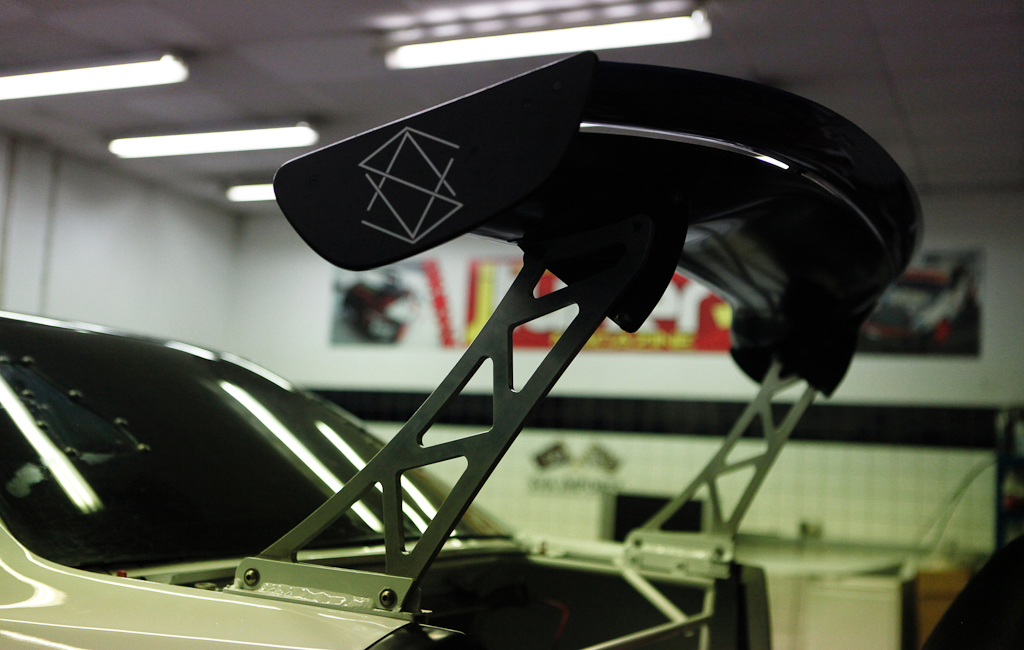 The aero package on the car is similar to last years, the Voltex rear wing remains, but again with revised mounting sections and direct to body fitment to ensure that its ad rigid as possible.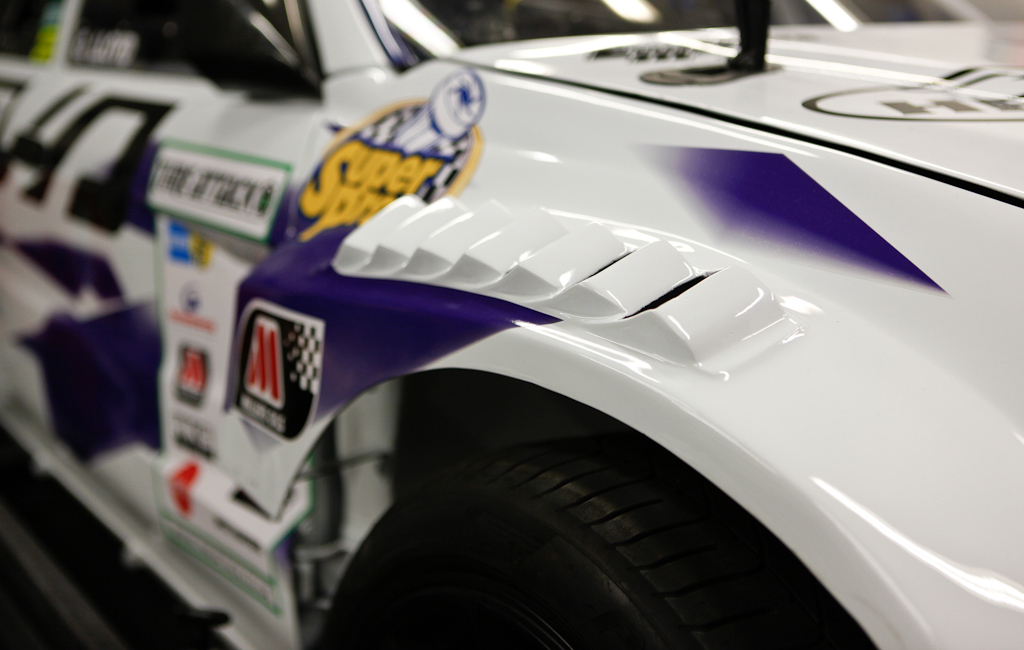 SVA's custom front wings, modified Varis rear over fenders and front bumper remain the same.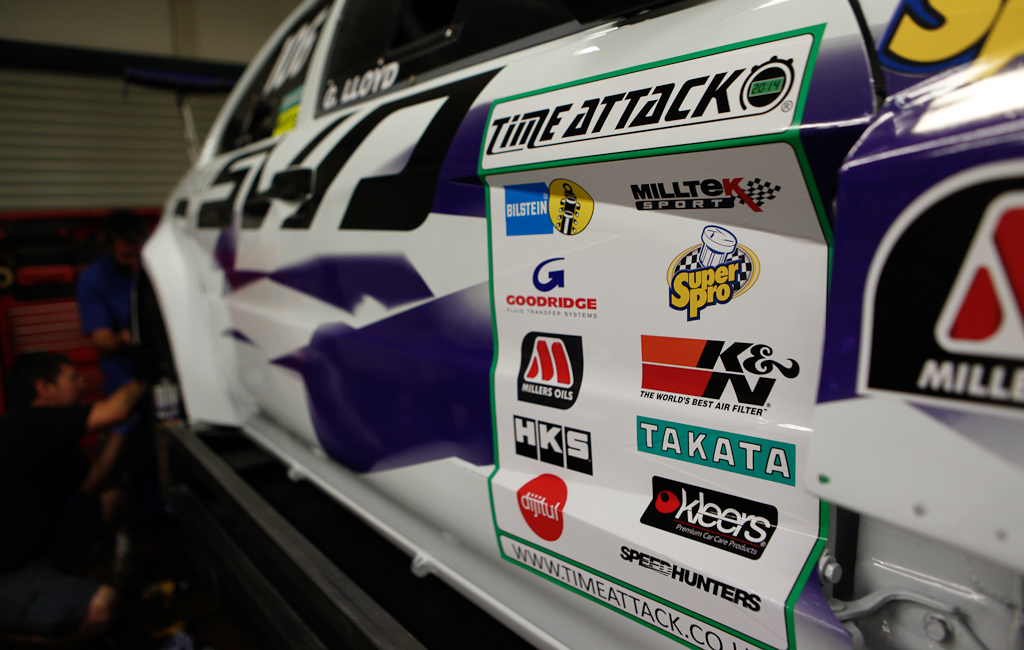 A full new development of the cars floor and side skirt paneling should be on the car for Round 3 at Snetterton on Saturday 5th July. Due to time restrains a modified version of last years items have been used for now to get the car out on track this weekend at Knockhill.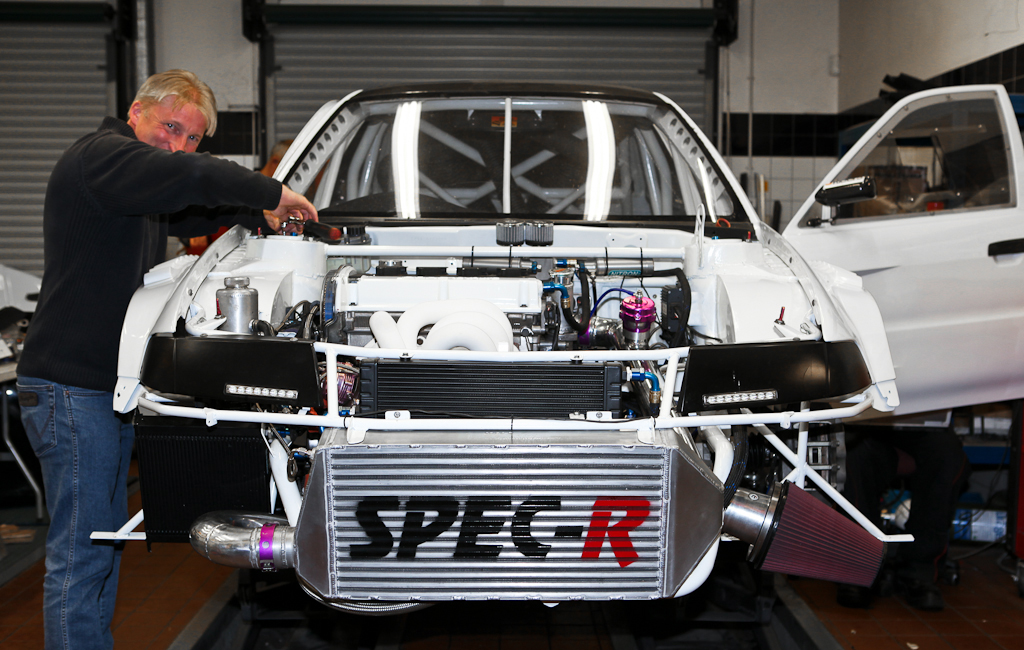 SVA's driver Gareth Lloyd, has also been involved with the build, making and machining new suspension parts and creating various 'refining" developments himself, seen here attempting to get his hands dirty for the camera.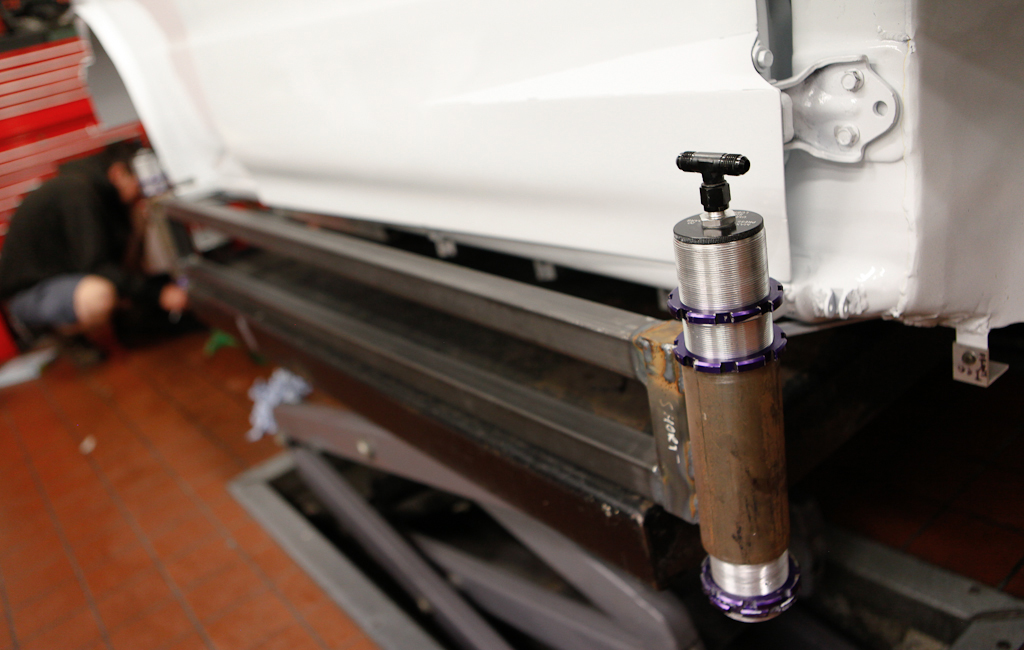 One example, is the removal of air jacks from the car. Special mounts were included in the cars roll cage installation to allow for an external frame to be attached to the car housing the air jacks – no point carrying around air jacks and extra weight when you don't need to right?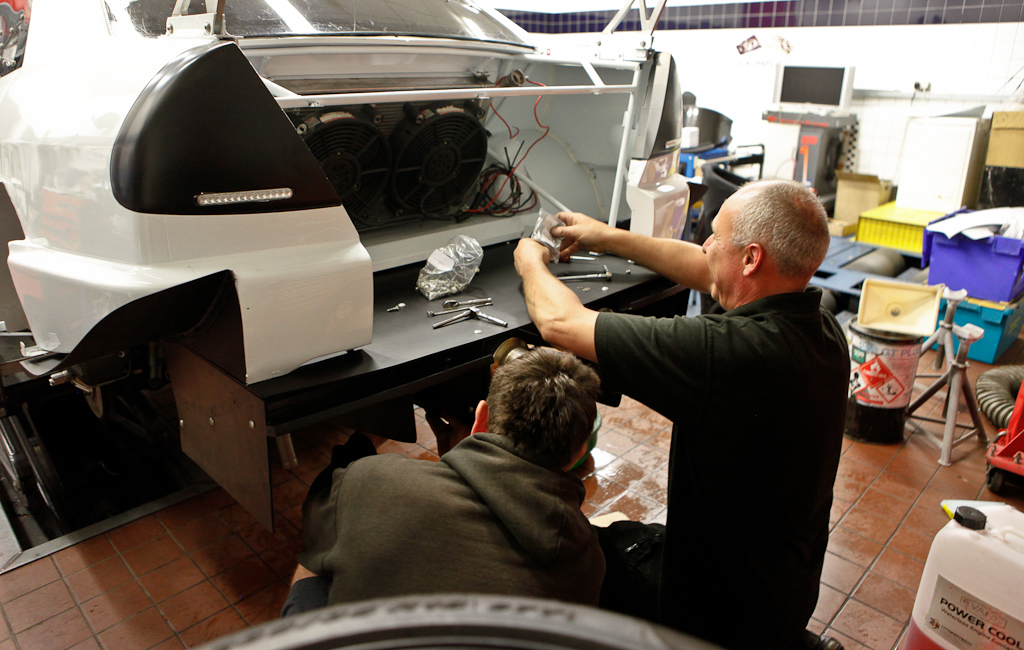 Weight saving is everywhere on the car, for example every nut and bolt have been replaced with alloy items where possible. When it comes to battling the Time Attack clock, milli-seconds come from milli-grams.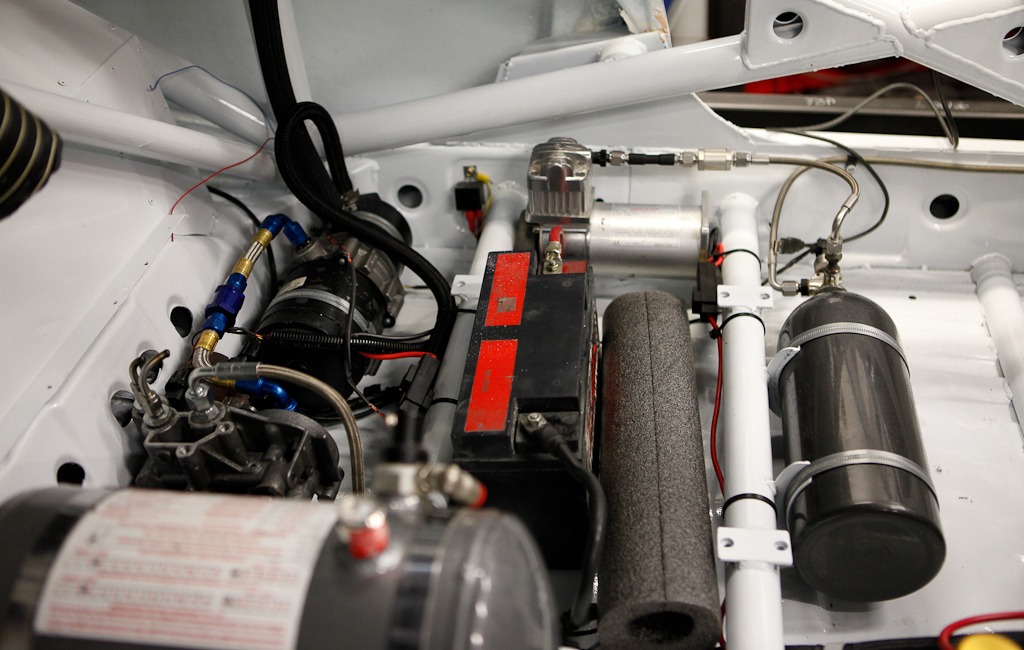 Other containers and units such as the AYC pump and nitrous bottle have been housed under the passenger seat, neat and within easy access.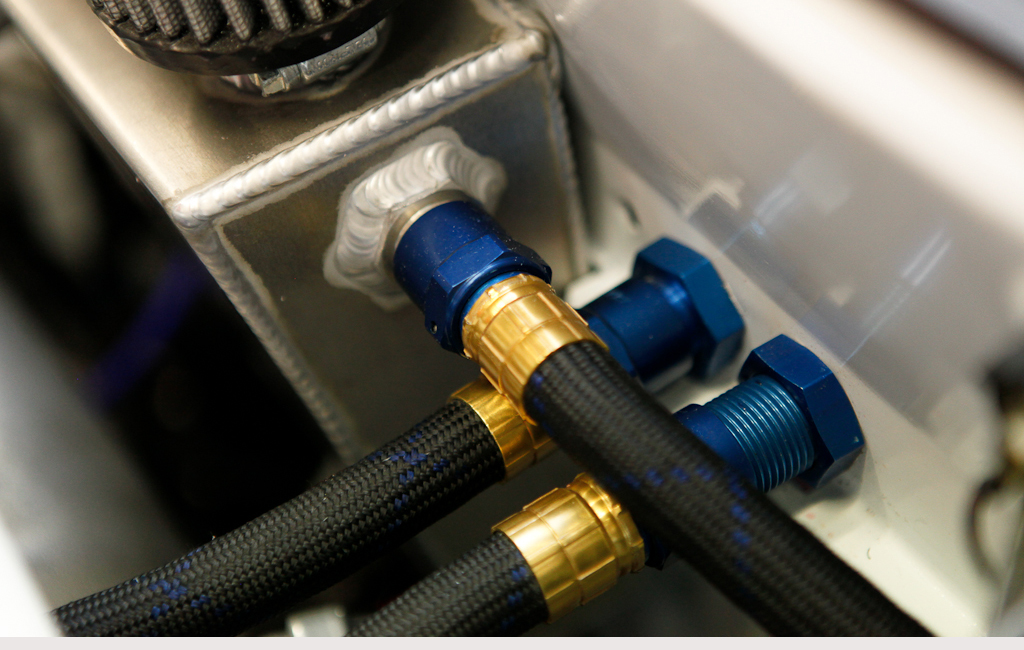 Every hose has been replaced with lighter materials and super light alloy fittings to ensure reliability and weight reduction.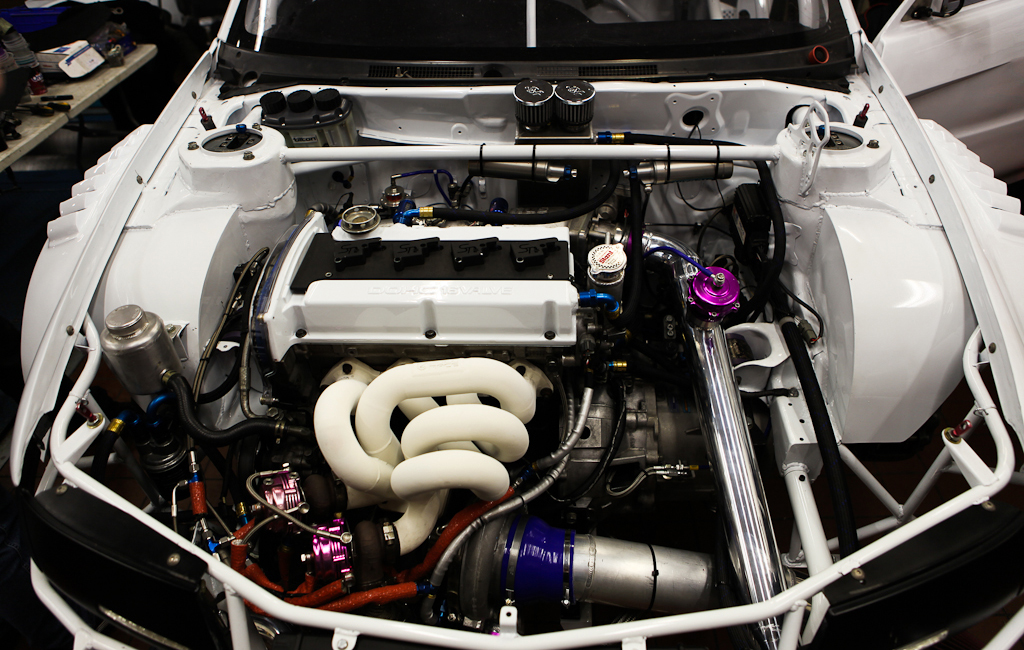 The SVA built engine specification generally remains the same, due to it's previously reliability with parts from Cosworth and Magnus Motorsports although there are small differences….


Like the rather large turbine upgrade – Supplied by CR Turbos, this GTX42 is capable of 1000+ horsepower and is a new feature on the 2014 car build, spooling harder and faster and with even more power than the old turbine.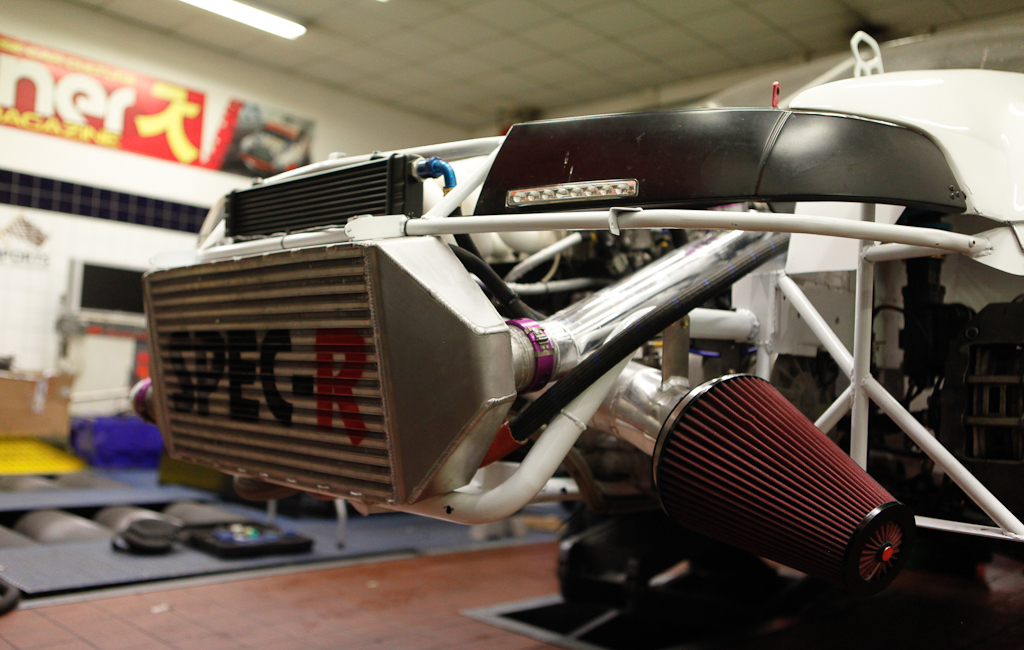 Pete & Howard at Spec-R Alloy worked their magic fabricating a new intercooler and pipe work and have already intake temperatures 20 degrees lower and the car is now running 13 degrees above ambient temperature on the dyno which is very impressive.


Anglo American Oils have made a special mix fuel for the team and car – E98 Bi-Ethanol. Zen's Paul Blamire's mapping skills have already released some tarmac shredding HP figures, managing to retract 940bhp with the injectors maxed for now but thats without any nitrous which the team will also run from time to time, making it pretty obvious this thing will be running well over 1000bhp although the team dont wish to make any claims. The huge power gives the car potential to unleash what it needs and when it needs it depending on which circuit and the conditions.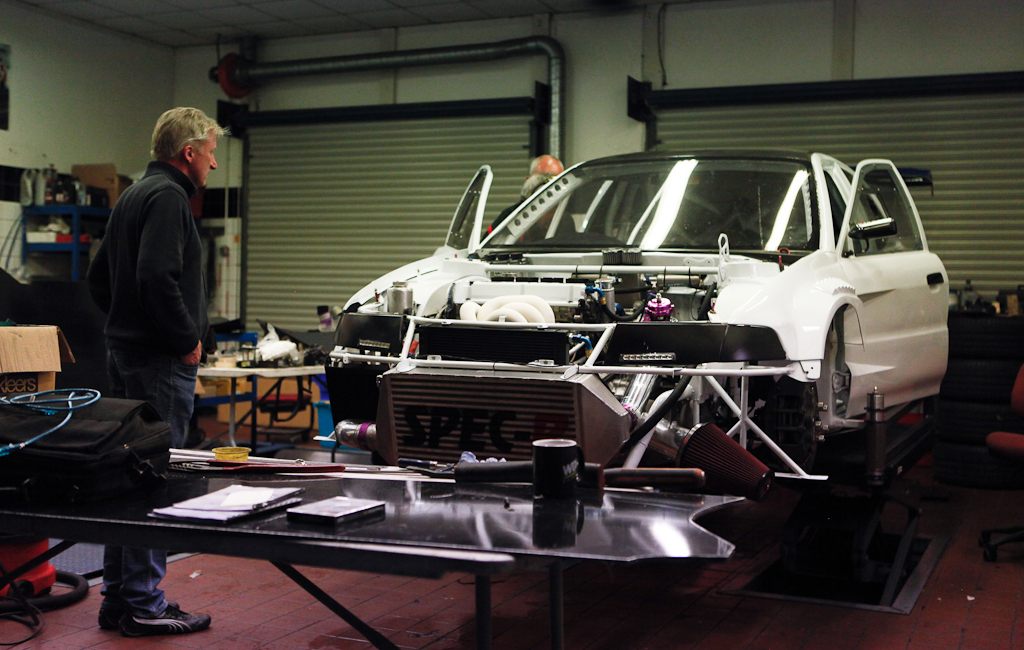 With Gareth's experience of driving serious Time Attack EVO's he can't wait to get on track and see the hard work pay off. If I could only contain his excitement to text, the internet would explode!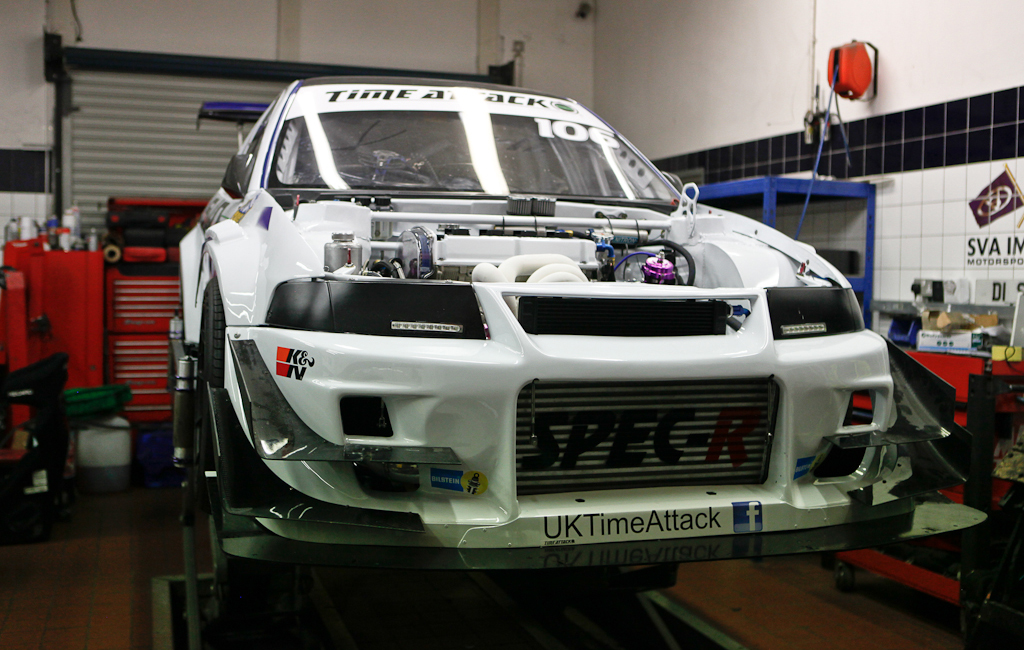 As you read this, the suspension is being be aligned, corner weighted and the final touches put in place ready for transport 550 miles north to Knockhill in Scotland.
And what does the current finished article look like? Well there are still many upgrades planned for after this weekend but for now she looks something like this: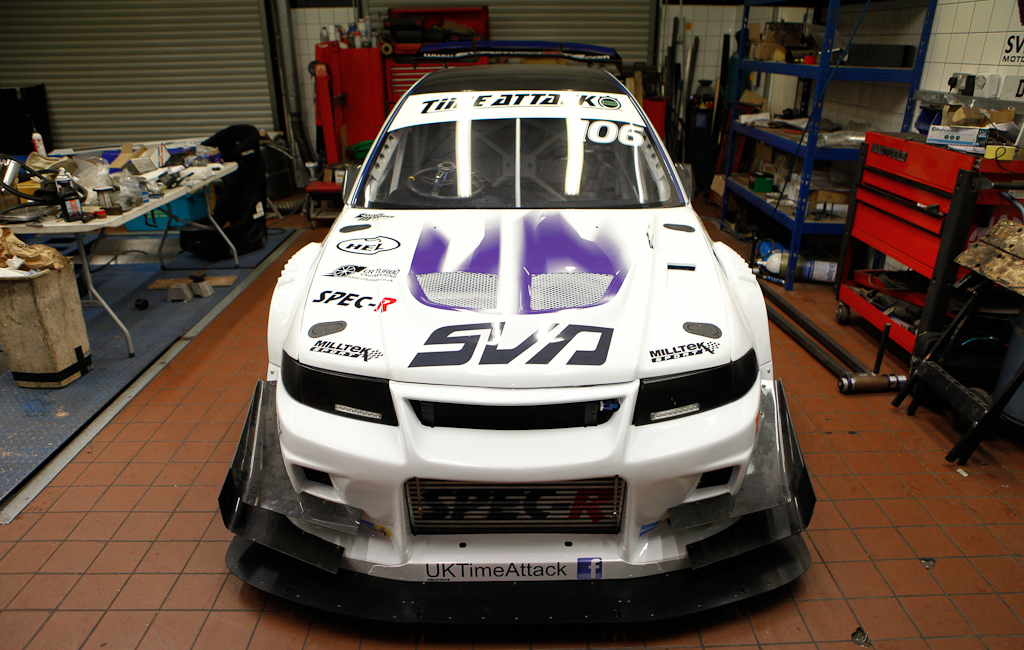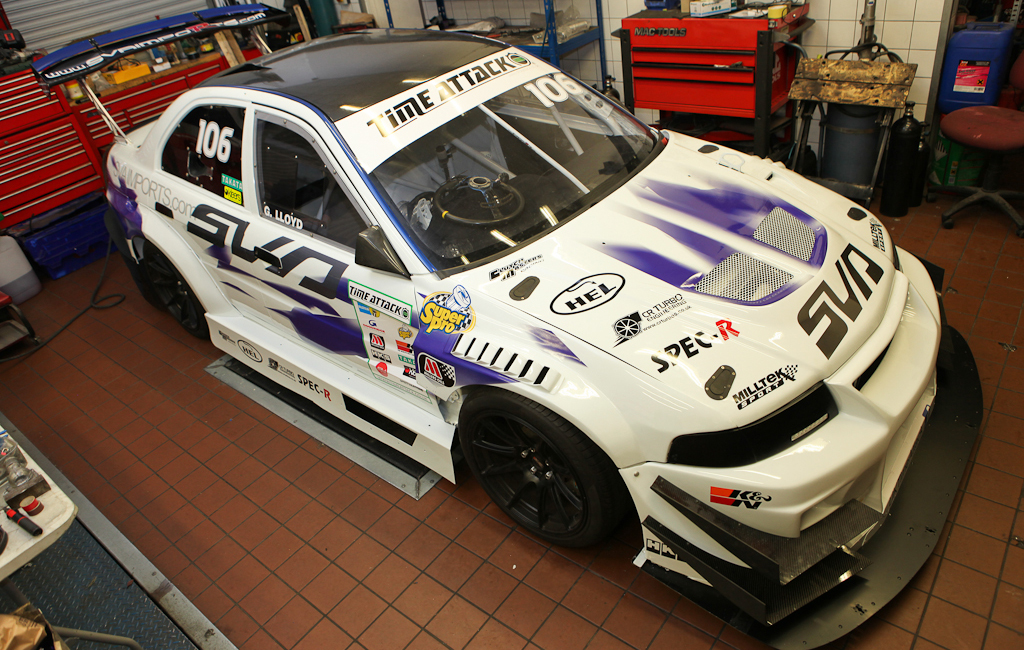 What the car can and will achieve remains to be seen but if the previous commitment and passion for demolishing time SVA-style is anything to go by, this is merely the beginning of a new chapter in SVA's Time Attack future.
One big question which we can't wait to find out – can they beat everything else and sit at the top of the Pro Extreme Class tree?………………one way to find out – lets Time Attack!
** Thanks to Raef, Buff and the whole SVA Imports team and staff for sharing the build and car – make sure you get along to an event this year and see this thing in action – you wont be disappointed.
Find out more about SVA Imports, their tuning, servicing and import car sales by hitting up the website or their FB page
Words and Photos by Rich Sams [hero] – liquids to make Rich function correctly late at night supplied by Red Bull