Experienced Racer Martin Short To Drive Mosler In Pro Extreme!
For the first time ever in UK Time Attack, the sound of a Mosler will echo through the trees at Brands Hatch this Saturday.
Martin Short will be behind the wheel of the £250,000+ racing car as a One Hit Wonder in the Pro Extreme class. He'll be testing the car and his driving skills against a group of seasoned Time Attack competitors including Marcus Webster, Gareth Lloyd, Olly Clark, Andy Demitriou and Granville Taylor.
As well as participating in Round 6 during the daytime, Martin will also be running in the Night Time Attack competition after 4pm, when the fading light will plunge the circuit into complete darkness. An exciting new challenge for Martin and a true spectacle for the spectators.
We took the opportunity to ask Martin some direct questions about his car, as he prepares to unleash it on the 1.2-mile Brands Hatch Indy circuit on Saturday:
TAC : "Martin, let us give you a warm welcome! What attracted you and your mighty Mosler to Time Attack?"
MS : "Thanks. I've been intrigued by Time Attack for some time, after visiting Round 4 at Cadwell Park in August to have a look. I was impressed with the format and the prospect of non-contact, whilst being able to push the car to the limits in a 'qualifying' situation, which I've always found a lot of fun. It's also a chance to look at what business we can do with present or future competitors there. At Rollcentre Racing have a wealth of experience having built Race Cars for 15 years now, with TVR and Noble, and also as the manufacturer of Mosler race cars. Space-frame cars are a speciality of ours, it seems to me that we could potentially build an outrageous Time Attack car that would take the Pro Extreme class to new levels of competitiveness. The rule structure is very appealing, meaning that wild cars can be built to achieve outrageous lap times, that would be outlawed elsewhere. The only limit is your imagination. My dream would be to build a space-framed car with a monster Japanese engine, utilising concepts from our Mosler Super GT chassis and aero, but with any body shape possible."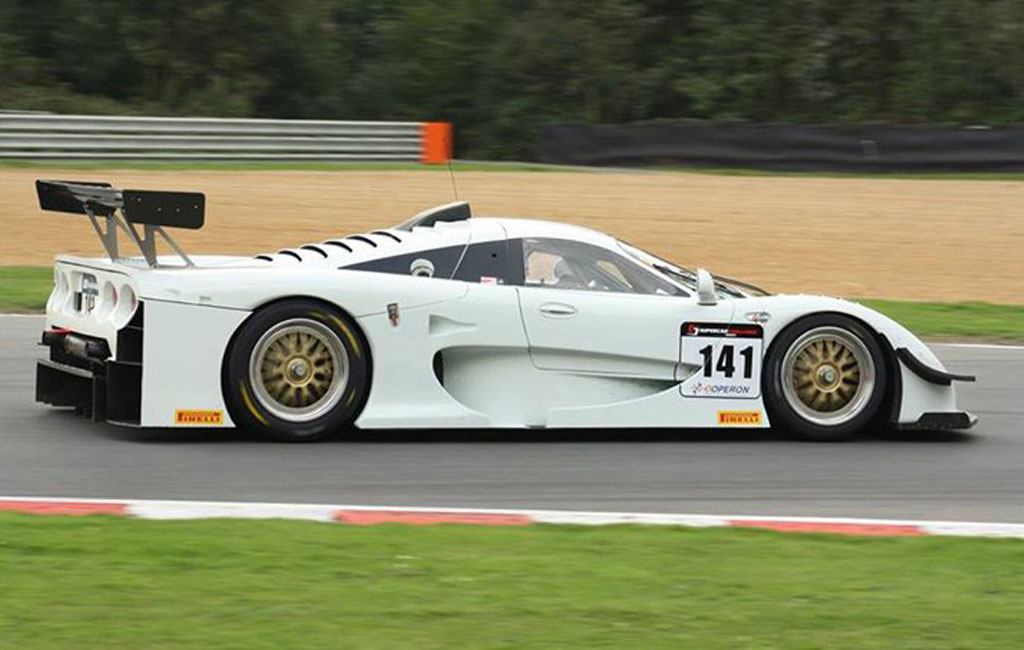 TAC : "Can you give us a snapshot of your racing history? Have you had much success during your career?"
MS : "It all started in 1987 with a kit car I bought from the Exchange and Mart for £1750, from a lock-up in London. At the time, I had never been to a car race before, and had never raced anything myself. It was a Caterham 7 type of shape with a Ford crossflow engine, and I was amazed at how it went! I thought to myself… "Maybe I can go racing?". I built my first roll-over hoop, (and thereafter set up my own roll cage business Rollcentre) and drove it to Mallory Park for my first ever race at the tender age of 27. I finished second and went on to win the Championship. I was hooked. Thereafter, I raced a single-seater for one year, but that was way to dangerous for me with interlocking wheels and somersaulting cars. So I moved on to a Metro Turbo, then a Rover GTi, Rover Turbo and then spent 5 years in TVR Tuscans. Always one-make racing series, as I found this was the cheapest way to success. Motorsport attracts wealthy people, but like many I basically didn't have a pot to proverbially in.. Along the way, I founded Rollcentre Racing, designing and building Rollcages and eventually working on big-time projects such as working with McLaren on their Le Mans-winning F1 LM. My passion and obsession drove me on. I ran other peoples cars to make ends meet. I then embarked on building a TVR Cerbera GT car with help from Peter Wheeler, the owner of TVR, and took part in British GT in 2000. Our car, built by myself and two lads that still work for me, became the first car in the world to beat the new Porsche GT3 at Spa. I then discovered Mosler in the USA, got backing from the owner Warren Mosler to start racing and building Moslers in the UK and around the rest of the world, and ended up racing them. We went to Bathurst, Daytona and Silverstone 24 hours, gaining wins and podiums along the way. We built up a team of 25-30 employees making Moslers, secured sponsorship from Deutsche Bank, and within a short period of time unbelievably found ourselves running our own Le Mans LMP1 (the top class) team at Sebring and Le Mans 24 Hours with our Dallara LMP1! In our first Le Mans we were running 4th overall with the Audis before we got taken out by another car, and in 2005 we actually lead the race overall (for only half a lap I might add!) but it was an incredible achievement for our tiny team.  In 2007 we finished 4th overall with our Pescarolo LMP1, a feat achieved seemingly only every decade or so by a British privateer. 2009 saw the financial crash, and our Le mans dreams faded. Mosler fortunes also were obstructed by not being allowed to race competitively in the top GT classes through politics. We've had to downsize considerably but we are still active with Moslers, Ferrari 458s and now BMW M3 GT cars. We're busy making other people's cars faster as well as building cars outright."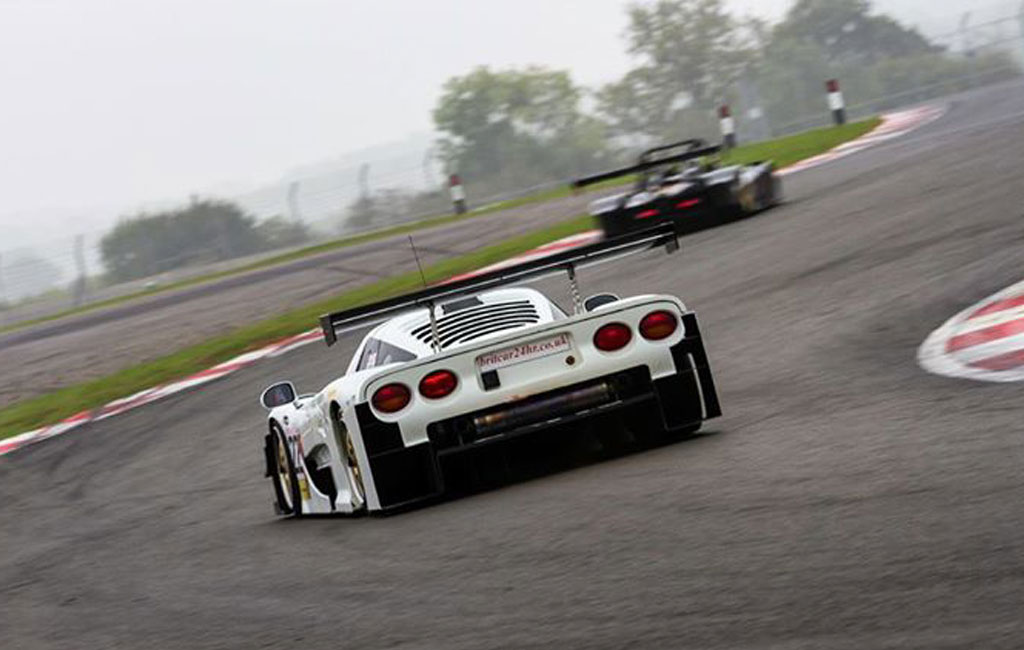 TAC : "For those that may have never seen or heard of Mosler, what's the car and company all about?"
MS : "I had never heard about them either to be fair. Back in 2001 I discovered them on the internet, visited Florida to see where the cars were built and saw the potential. I bought a basic kit of the car home and built it here. Warren Mosler was the company owner, a wealthy financial markets man whose self-proclaimed disease is building innovative cars. The MT900 (predecessor to the Super GT) was a beautiful car with a Chevy V8 engine. It had all the right components for a GT car, and in 2003 we went on to win the British GT Championship with it. A customer Mosler finished second too. Warren has subsequently retired and Mosler USA has recently ceased production of cars, so essentially we are all that's left of Mosler, here in the UK in Cambridgeshire. The car was incredibly innovative, as a road going supercar with a carbon honeycomb tub and subframes, carbon bodywork and a very slippery shape. It did 30 mpg, 0-60 in 3 seconds and 0-100-0 in 10 seconds! When we turned it into a racing car, we were forced to add weight and raise the ride-height, remove some aero and reduce power to allow other supercars to compete with us. Most cars are doing the reverse! The car was designed in '98/'99 and was on pole in the Daytona 24 Hours in 1999. It hasn't changed much since then and its still extremely competitive as a GT3 car. With the Super GT we are matching or beating the latest crop of GT3 cars with relative ease."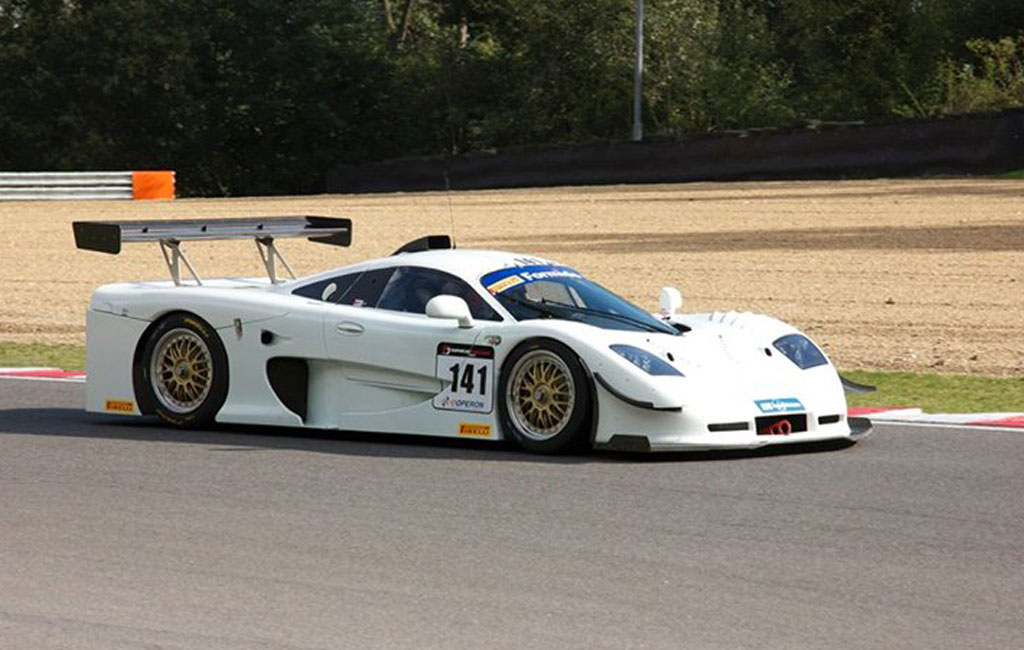 TAC : "That's impressive! Mosler's definitely have a reputation for being very quick among racing fans, can you give us a brief explanation of the car's inner workings?"
MS : "My particular car, the Super GT has moved on a little from the original carbon tub and subframe concept. We have a spaceframe to allow for a stiffer and more aero-friendly chassis. We did some sensibly priced CFD work on the car (when we made one for the Japanese Super GT Championship) and threw some sensible ideas at it, and it worked straight out of the box. This car has Bosch ABS, full MoTeC, traction control, paddle-shift sequential gearbox and a 7-litre mildly-tuned Chevy LS7 V8 engine kicking out somewhere around 630 bhp. It only weighs around 1250 kilos, but it's still pretty much out-gunned by the most serious of Pro Extreme cars in the power-to-weight ratio stakes. However, I'm hopeful that its low centre of gravity, aero, chassis dynamics and braking ability will allow us to be competitive. This is essentially a 24 Hour race car after all, not a sprint car."
TAC : "You are a 'One Hit Wonder' in Pro Extreme, what have you heard or seen of the cars in that class?"
MS : "I had a good look at the Pro Extreme cars at Cadwell Park during Round 4 of the Championship in August. Frankly, I was amazed at the innovation and engineering that was being thrown at the cars. I had never seen DRS [Drag Reduction System] before outside of Formula One. They had removable air jacking systems, very high-spec four-wheel drive systems, ECU-controlled toys, significant aero enhancements. I was amazed and enthused. I have always loved engineering cars, so to find an arena where you can build your car without the restrictions of normal circuit racing, proved to be very enticing. Hence our entry to Brands Hatch."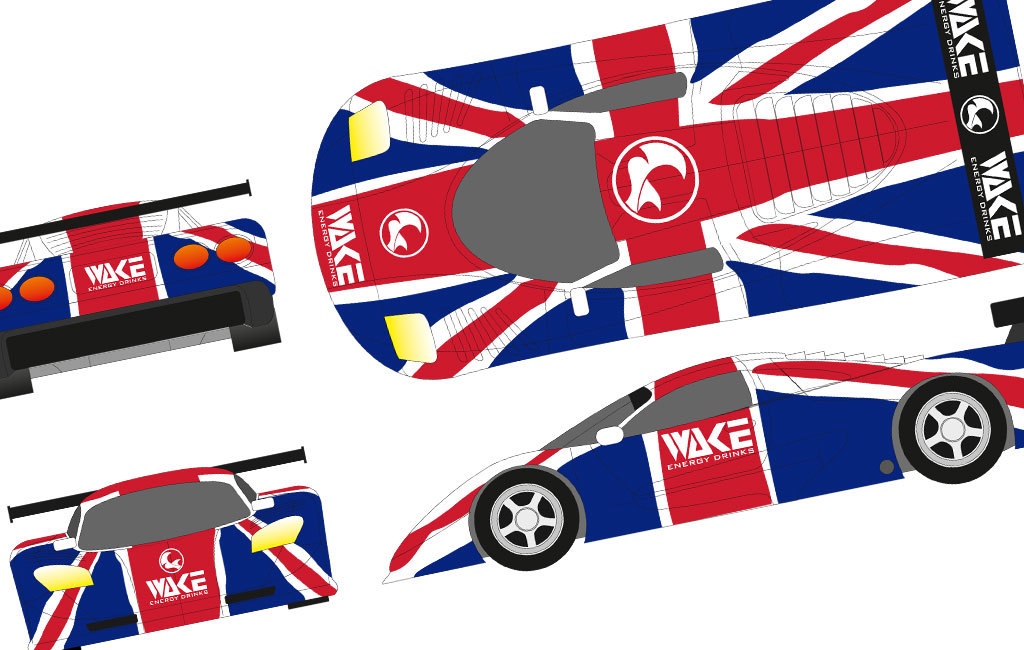 TAC : "At this point, what would you consider to be your ideal outcome on Saturday?"
MS : "I'm coming for the win as a One Hit Wonder. Its all I know! But I am prepared to be humiliated likewise! I know these guys know their stuff. I will be running on normal race tyres, nothing soft or sticky, the cars going to be pretty fat and I can't turn up the boost for that final run. I am looking to make friends in the paddock, and maybe help other competitors to make their cars faster in the future. That would be great.  I also have a new livery for the car for this Saturday with the help of Wake Energy. So we are trying a new sport and unveiling a new look all in the same weekend. We can't wait!"
TAC : "Thanks Martin and Good Luck!"
If you would like to know more about Martin Short and Rollcentre, here are links to the website and Facebook page:
https://www.facebook.com/pages/Rollcentre-Racing/114844364590?ref=hl
You can see Martin and his mighty machine at Brands Hatch as the pits are open to the public. The event timetable and 'whats-on' guide can be found here. The full entry list of competing teams in all classes can be found here
See you on Saturday!