Provisional 2015 Championship Calendar
The Time Attack Championship will return in 2015 and our provisional six round Championship calendar has been decided upon and can now be announced to the public.
2015 will see a major celebration in the history of Time Attack in the UK – 10 years of competition. In 2005 the very first Time Attack event was held at Rockingham and in 2015 we return for our final Round to celebrate our competition birthday milestone.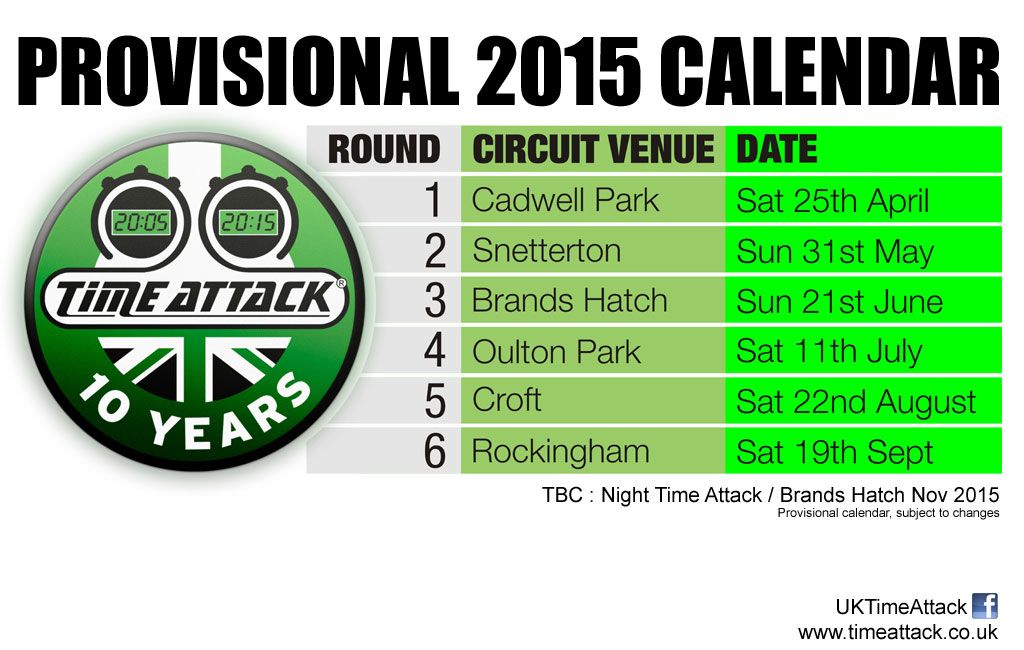 Andy Barnes comments ' Wow, 10 years! Back in June 2005 I was sat in my Nissan Skyline GTR waiting to go out and participate in the first ever Time Attack event as a driver. On a wet and damp day I managed a second place overall behind Gareth Lloyd in his Escort Cosworth. A lot has changed since then but it remains a special memory for me everyone that was there as it paved the way to create the successful Championship events that we all love and enjoy today.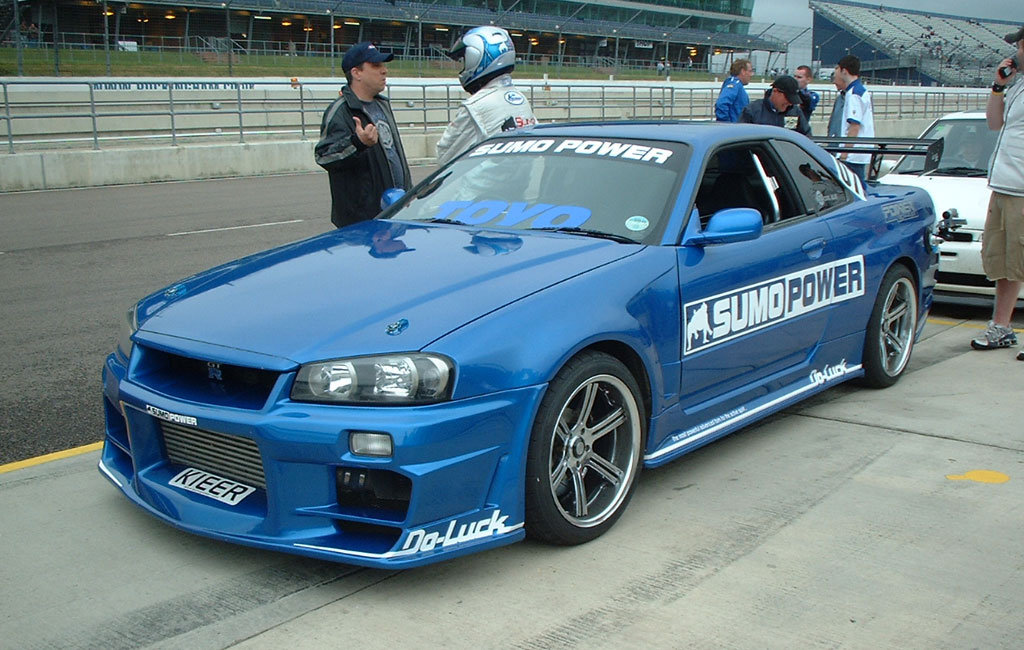 To mark the occasion and to recognise such a huge milestone in our history, we have added Rockingham to our calendar for 2015 as a fitting tribute to the circuit where it all began. The last time we visited the circuit was in 2006 and we look forward to returning and reliving the past with the present.'
All dates and venues remain provisional and subject to change until a future announcement has been published. Further details of our event schedule, content and any show activities will be announced in early 2015.
Would you like to compete in Time Attack? Below is our 2015 class structure and if you would like to get in touch to discuss entering your car it is much easier than you think, please use the contact us page . Thank you.