New for the coming season is the increased visual identification of cars in each class by introducing a colour band.
Each competition class car is required to display the official sun visor of Time Attack® and with the increase in classes for 2015 we have introduced a quick reference colour stripe system to make car class identification clearer for teams, officials and fans alike.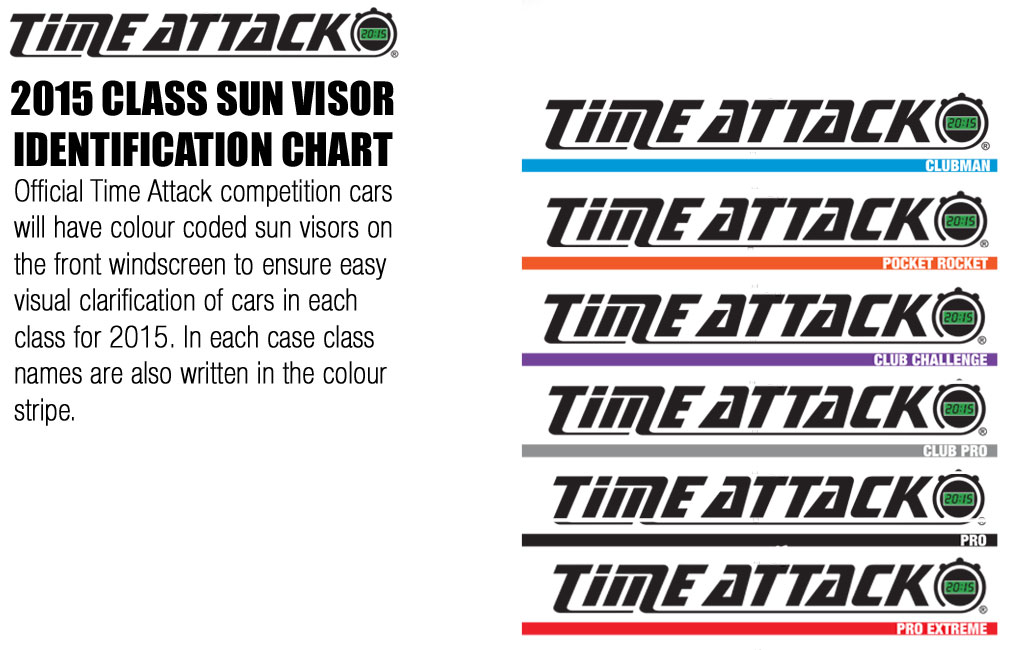 Teams will be issued with the correct visor at the time of entry to the Championship. For fans wishing to replicate the visors of Time Attack cars, the different visor colours can also be purchased for your road car from our online store, including a non-striped option. Each visor comes with the new 20:15 clock.
These can be found in our store here