2016 MSA Time Attack Champioship
Event Calendar
We are please to announce our six round calendar of events for the coming season.
The dates are now at confirmed.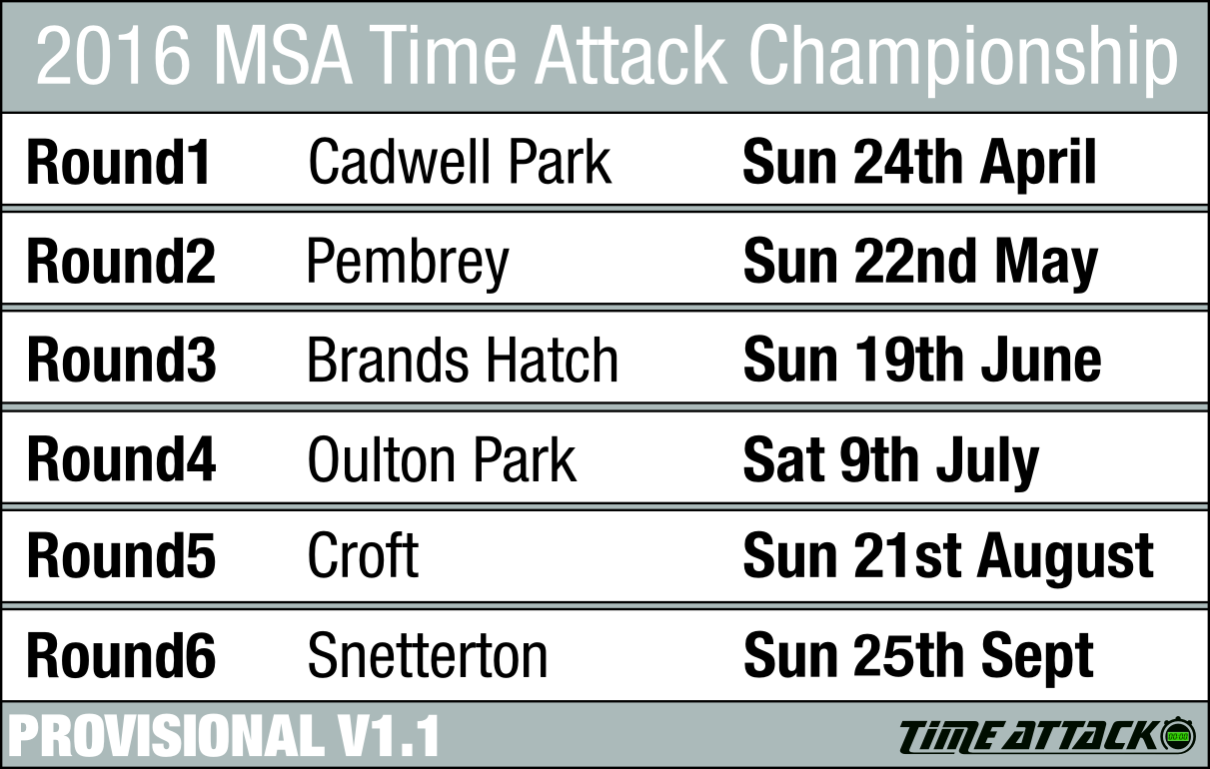 We have saved the calendar in a useful size to enable it to be cut and paste into other online resources, forums and clubs.
We are pleased to include the Welsh circuit of Pembrey for the first time in our history where we are planning a special event to welcome Time Attack fans in the west of the UK and Wales as a special feature.
We will be opening the 2016 Club Time Attack membership very soon and all interested drivers for the coming season and persons wishing to join Club Time Attack will be able to buy the membership online in our store shortly. Club Time Attack enables you to compete with us and to also take part in our private online discussion resource for teams and drivers.
Prior to the season start, we will be exhibiting at Autosport International at the NEC between 14-16th January, Stand ~ 6760, Hall 6. We encourage and welcome previous, current and future interested teams, drivers and parties to stop by and catch up in person throughout the four day show.