Airtec Fiesta ST Hits The Track
Essex based radiator and intercooler specialists Airtec have announced that they are preparing a new Ford Fiesta ST for the 2015 Time Attack season.
Running in the new Pocket Rocket class, the car will be given a road-spec conversion package by Airtec to show its customers how easy and simple it is to tune, with confidence and without excess, a superb list of quality performance upgrades for your Fiesta ST.
In addition, the car will run as a guest driver car, with notable celebrity drivers being confirmed to run in the car at each of the six Time Attack rounds in 2015.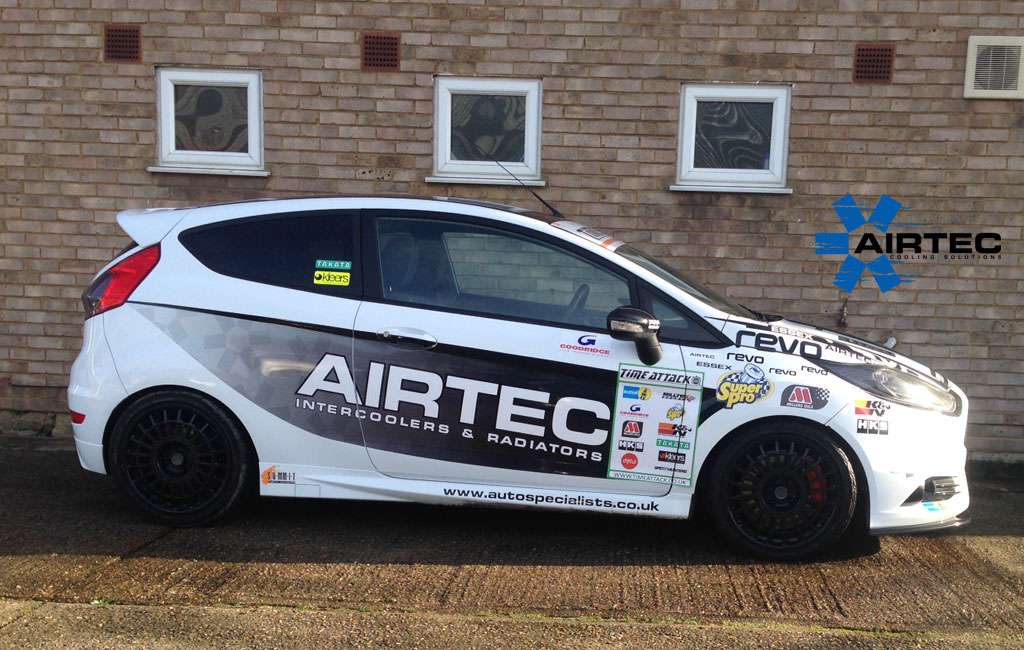 Pictured before its full transformation after appearing at the final event in 2014, the car is currently on the ramp and being prepared in preparation for Round 1. Celebrity drivers are yet to be announced but its likely that they will each enter under the Single Round Entry system.
Alan Shepherd, of Airtec explains a little more " As the co owner of Airtec intercoolers & radiators, some of you will know us from our previous Time Attack cars such as Ronnie Amis' Black 3dr Cosworth, Warren Kelly's Escort Cosworth, Ex BTCC Golf '2014' as well as supporting a few Astra's and OHW entries over the years. This year we are building the Time Attack  celebrity/press car for the Pocket Rocket class to demonstrate what a good selection of parts can do for this little car and prove our products on track. The car is a 2013 Fiesta ST180 and in stock form produces around 180bhp which will be boosting to somewhere around 275 – 300bhp.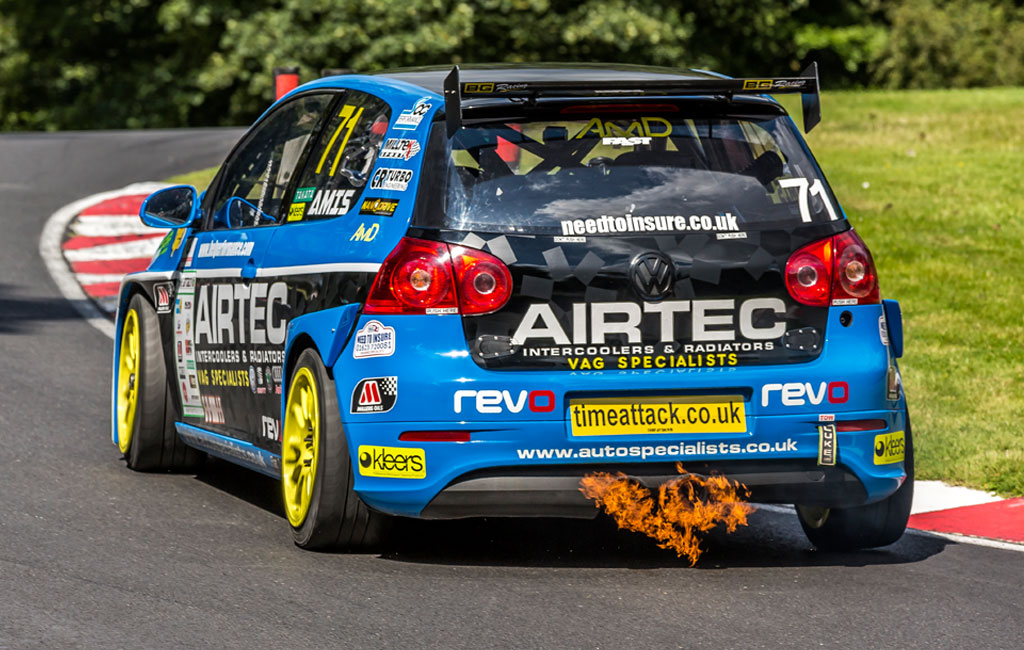 The aim is to produce a competitive car that can be built using our parts and 99% of parts which you will find available online. We are also planning a Pocket Rocket section on our website were you will be able to buy all the parts we have used to build your own Airtec Pocket Rocket should you own an ST or similar. 2015 is going to be a lot of fun with this car as it's a solid package and of course we will continue to support other teams and drivers as best we can throughout the year in all Time Attack classes."
For more information about Airtec and their products, see here
If you know a celebrity driver who fancies setting a lap in the car this year, please get in touch