Fast Car Magazine Debut's Air Suspension Equipped 350Z in Time Attack
Yes that's right folks, you read the title correctly – we are pleased and delighted to welcome the first ever air bag suspension Time Attack car to the Championship – the Fast Car Magazine Nissan 350Z.
Fast Car magazine is the UK's only real remaining all-round tuning magazine left in print [as well as online] and they have come up with a crazy plan to enter the Time Attack ring with something different, something that you wouldn't necessarily expect and something that takes inspiration from today's modifying trends – The Fast Car 350Z.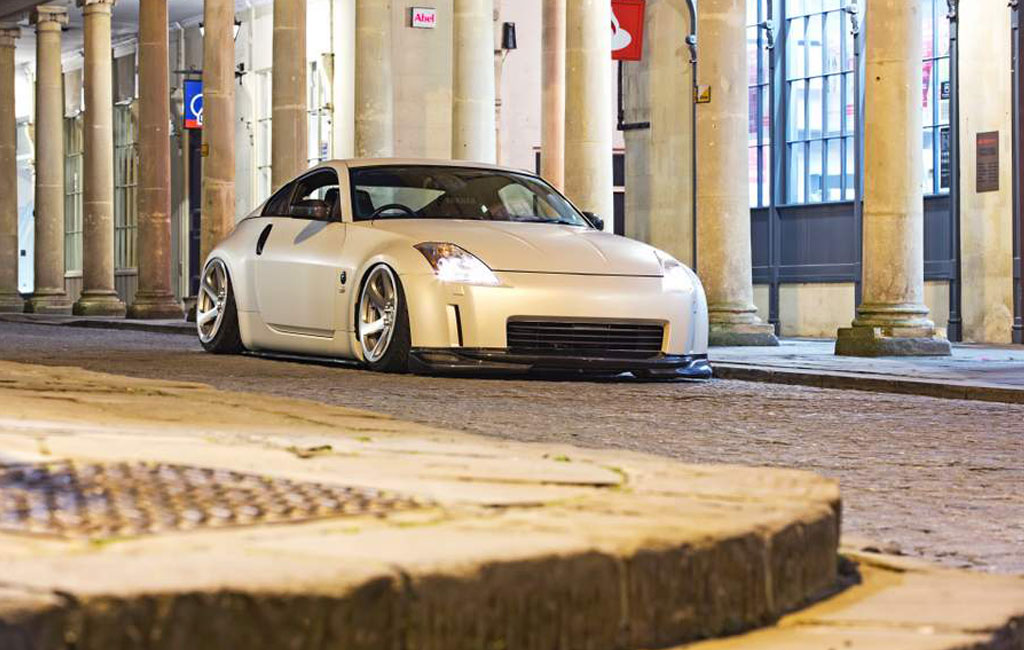 The idea started over a phone call where we were explaining to Jules at the magazine that Time Attack is often misunderstood as a rich mans game for race car owners and stripped out interiors, when in fact its the most accessible track action when you dig a little deeper. Jules then pointed out that it can't be that accessible ; for example, they couldn't enter a bagged street legal car…or could they….
You see, Time Attack Club Challenge is our entry class – sure there are some crazy looking cars in the class but it's designed to accommodate cars from the street with minor alterations for safety, the starting point to give up on track-days and get a little more serious – what time can your car achieve? The very car and spec you see in these pictures will be hurtling around Snetterton on the 5th July in full Time Attack livery and with Jules and Midge taking turns in the hot seat – not for demonstration and not as a gimmick. They are running as a full One Hit Wonder entry to try Time Attack out for themselves and put their street car on track alongside our seasoned teams – the same process that's available to anyone who wishes to be a Time Attack team or driver in Club Challenge.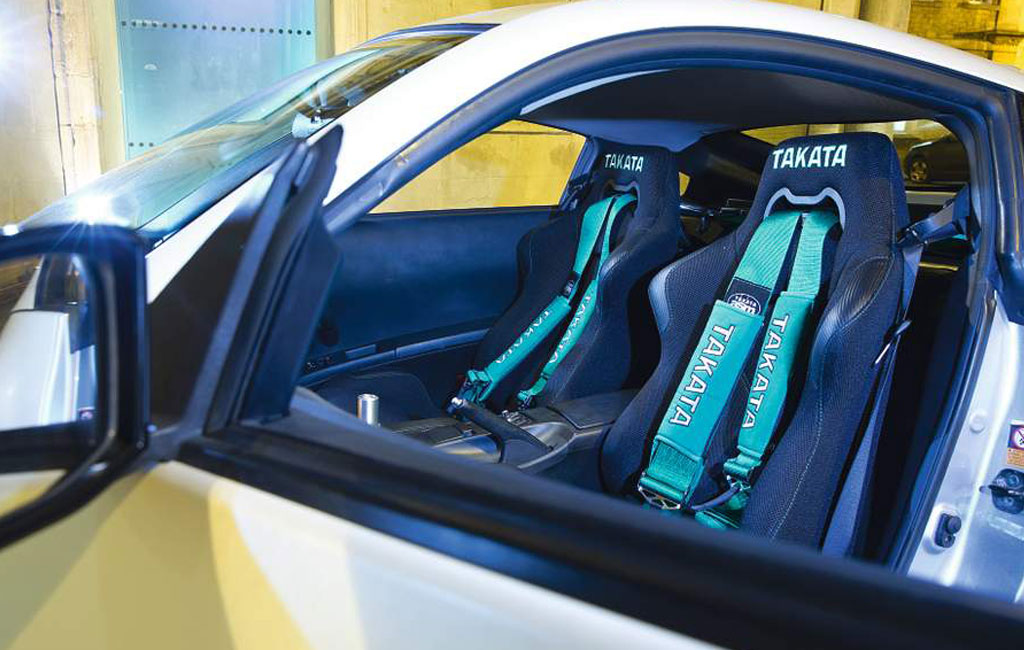 In Club Challenge our rules are relatively simple – you need race seats, harnesses, a handheld fire extinguisher and personal safety items – race suit, gloves, underwear, helmet and boots – put your official sticker pack on, get scrutineered on the day, complete your entry form and you're in! Flying around the track as the latest Time Attack team/driver. You don't need to be street legal, you don't need a cage – you don't need to be a race driver and you don't need 1000 bhp. We have classes suitable for all cars, you get briefed and assistance during the day, you even sign up for your MSA licence on the spot without the need for a medical – its that simple.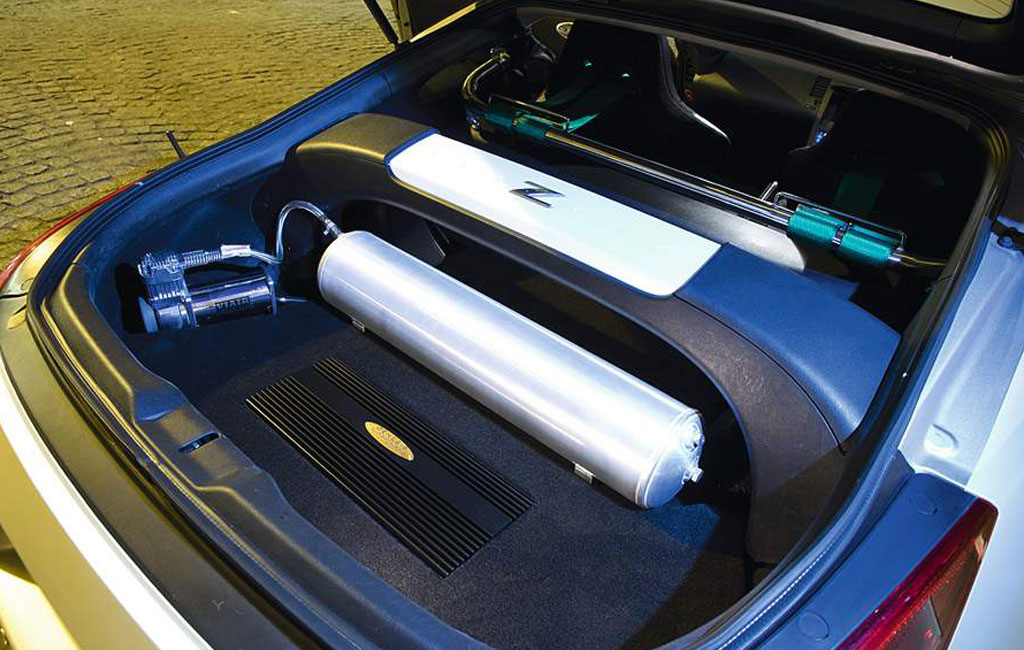 The idea is simple – how quick is the Fast Car 350Z on air? Lets find out – come to Snetterton on Saturday 5th July and see Jules and Midge in action
In an official statement (or as official as they can get) from the Fast Car boys they said: "If we had a quid for every time someone said: 'Why have you put your 350Z on air? You've ruined its handling!' We'd have enough money for a two-week bender in
Vegas! So, in an attempt to educate these narrow minded fools, we've decided to enter Round 3 of Time Attack. To celebrate the fact that anyone can hit the track in this awesome spectacle of motorsport – we'll be doing it in an air-bagged, street-legal show car, the Fast Car 350Z. If anything you'll get to see Slim Jules and Midge embarrass themselves when they stuff it on the first corner."