Sam Brabham To Pilot Airtec Ford Fiesta ST
The organisers of the MSA Time Attack Championship are delighted to announce that a driver from one of the world's most famous motor racing dynasties will be competing this weekend at Snetterton. Driving the championship's celebrity car – a competition-prepared Ford Fiesta ST – 20-year old racing driver Sam Brabham will be making his Time Attack debut.
Sam is the son of leading Sportscar driver and Le Mans winner David Brabham – who will also be present at Snetterton on Sunday – and the grandson of motor racing legend Sir Jack Brabham, who won the Formula 1 World Championship three times and is the only driver to do so in a car bearing his own name.
Like so many successful drivers before him, Sam honed his skills in Karts and achieved success at European Championship level. In 2012 he started racing single-seaters and is a front running competitor in the British Formula Ford Championship, having scored multiple pole positions, podium finishes and race wins. Other achievements saw him inducted into the MSA Academy in 2013 and selected as a BRDC Rising Star in 2014.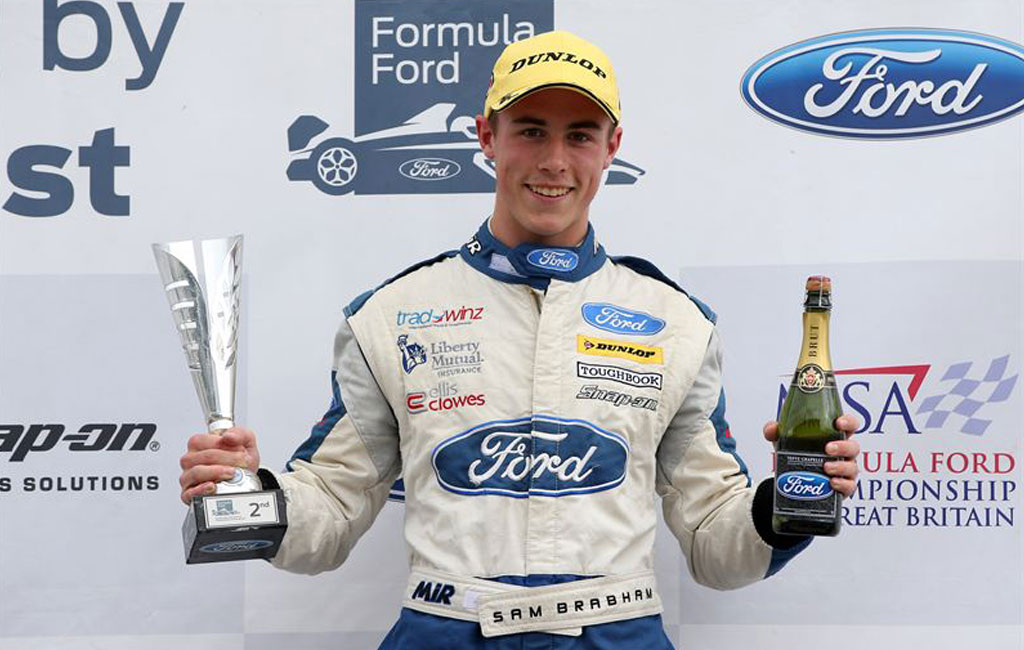 Sam, who lives near Banbury in Oxfordshire and describes himself as Anglo/Australian, will compete in the championship's Pocket Rocket Class driving a Ford Fiesta ST prepared by performance specialists Airtec / Autospecialists of Essex, UK. When asked what he thought about the prospect of competing in Time Attack for the first time this weekend, he said:
"Driving a saloon car in Time Attack is something very different from what I'm used to, so I'm really looking forward to the challenge. I understand the championship is very competitive so it will be interesting to compare my times against the regular drivers. I can't wait to get started!"
The MSA Time Attack Championship is a six round national championship for cars based on production models. The entry-level categories see entries with limited levels of modifications, whereas the top end of the class structure attracts highly-tuned examples that produce in excess of 1000hp brimming with state-of-the-art technology.
The format features four 20-minute timed track sessions during the day, culminating in the Final. The round winner is the driver who records the quickest lap in each class in the Final.
2015 sees the Time Attack celebrate its 10th anniversary in Britain, with six rounds held at six of the countries leading race circuits. Since it was introduced, the championship has increased in popularity and this weekend, will welcome nearly 60 competitors from all corners of the UK, as well as a number from overseas.
On Sunday you can listen in to the live commentary from the track via Time Attack Radio as well as watch the TSL live timing right here on www.timeattack.co.uk