Brands Hatch is important to Time Attackers in the UK. The 1.2 mile 'Indy' circuit is a relatively short track with several challenging features, meaning it is often compared to Tsukuba in Japan, the spiritual home of Time Attack. Our drivers will have to take on a unique combination of dips and cambers, including the fearsome drop into Paddock Hill bend.

There has been a race track at Brands since 1926. Originally bikes raced here in an anti-clockwise direction. When the circuit orientation was switched in 1954, it started a legacy that continues to this day. The list of drivers that have raced and won at Brands Hatch is a 'Who's who' of World Motorsport including Sir Stirling Moss, Sir Jack Brabham and Ayrton Senna. So a lap record around here is something to be prized. The question is, who will be adding their name to that illustrious list on Sunday?
Comparable Lap Records
48.718 – BTCC Honda Civic, Andrew Jordan (slick tyres)
48.340 – NASCAR Whelen Euro Series Chevrolet, Frederic Gabillon (slick tyres)
46.689 – Time Attack (outright) SVA Imports Mitsubishi Evo VI, Gareth Lloyd
45.460 – British Superbike Ducati, Gregorio Lavilla
42.124 – DTM Mercedes-Benz, Gary Paffett (slick tyres)
PRO Extreme
Lap Record: 48.673
Gareth Lloyd, SVA Imports Mitsubishi Lancer Evo VI [2014]
Last year Gareth Lloyd and SVA Imports dominated at Brands Hatch. They topped qualifying and the final, setting a new Pro Extreme lap record in the process. Thing is, last year's event was in November. On a day when the track was covered in several rain showers. There was more time left in last year's car at Brands. So that bodes well not only for SVA but the rest of our Pro Extreme class contenders.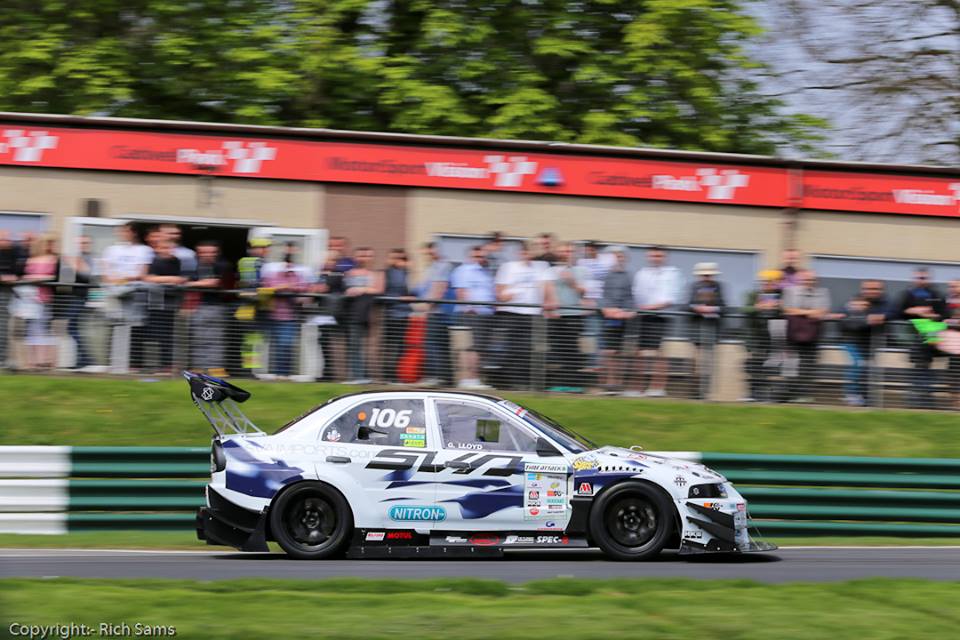 At the last round, it was Phil Reed who topped the speed trap charts across the start-finish line at Snetterton in his Mitsubishi Evo, perhaps surprisingly so. That stretch starts with a low-speed corner, suggestion Phil is finding excellent corner-exit traction combined with blistering acceleration. Could he be a dark horse for the win this weekend? It look like he's running less aero compared to the likes of Black Mamba and SVA, but also more aero than the chasing pack that includes the NR Autosport Evo of The Flyin' Scotsman Andrew Barbour and especially new NR team member Brad Sheehan, which looks very naked in comparison with the rest of Pro Extreme. Then we have The Iceman Richard Marshall in his HEL Performance Mitsubishi Evo that dominated Pro last year. Richard has been under the radar slightly so far this year but could well emerge amongst the front-runners on Sunday. Plus we have One-Hit Wonder Paul Knapp, who is bringing his auto-shifting Evo to the party, complete with a new set of bright graphics that will make him stand out on track. It's going to be an exciting battle to watch, that's for sure. If the rain stays away, we're pretty much guaranteed a new Pro Extreme lap record – and we suspect it will be even faster than expected.
PRO
Lap Record: 46.689
Gareth Lloyd, SVA Imports Mitsubishi Lancer Evo VI [2013]
(Fastest PRO in 2014 – 51.406 : Steven Darley, Lateral Performance Subaru Impreza)
(2WD PRO Lap Record – not applicable in 2015 : 48.945 : Marcus Clutton, KTM X-Bow Clubsport, 2013)
Interestingly, the Pro Class lap record at Brands is lower than the Pro Extreme. That's partly because our Pro Extreme drivers are yet to drive on a dry Brands Hatch track, and also because when Gareth Lloyd set the Pro lap record in 2013, that was the most extreme class in UK Time Attack. These days the Pro class is reserved essentially for the most modified cars on slick tyres, that retain key features of the original car – such as the factory suspension mounting points, etc. In other words, everything you can do to a car before you start cutting bits of it and moving them around.
We have three very fast rear-wheel drive cars in Pro this year; A 20B turbo Mazda RX-7, a Noble M12 GTO 3R and a KTM X-Bow. One of which is our winner from the last round, Lee Broadhurst in the KTM. He'll be able to pit himself against the "2WD Pro" lap record, because it was set in his own car! British GT Champion Marcus Clutton drove Lee's car in Time Attack at the end of 2013, shortly after completing an endurance race at the circuit. So while SVA's Pro lap record is up for grabs, the old "2WD Pro" class record of 48.945 is perhaps a more relevant time for Lee, Kevin and Dalibor to target on Sunday.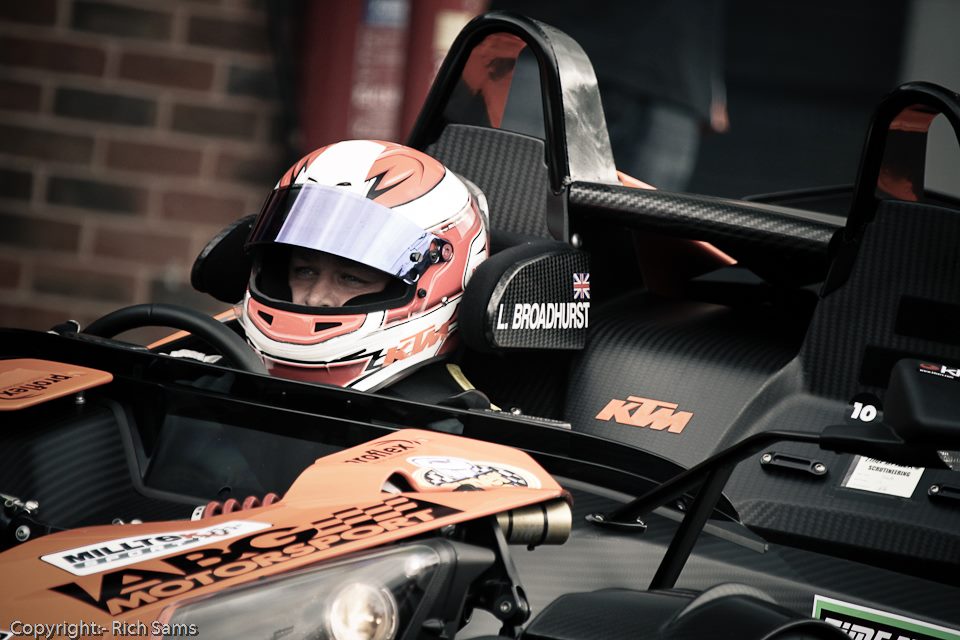 Club PRO
Lap Record: 49.968
Marc Kemp, Panic Link Motorsport Mitsubishi Evo VIII [2013]
(Club PRO 2WD – not applicable in 2015 : 51.951 : Mike Cantello – Vauxhall VX220, 2013)
Extreme modified machines running on treaded 'semi-slick' road-legal tyres. Panic Link Motorsport driver Marc Kemp set a blistering time in 2013 of 49.968 seconds in his Mitsubishi Evo. Dipping under the 50-second mark around Brands without the aid of slick tyres is an amazing achievement. Can any of our class of 2015 top that? There's certainly hope. Both the experienced front-wheel drive guys – Jonny Fletcher in the JDF Racing Vauxhall Astra and Ronnie Amis in the Airtec VW Golf – go really well at Brands, so theirs should be a great battle to watch. Especially considering the different routes that have taken. Ronnie proved his speed in a rear-wheel drive Sierra Cosworth before switching to the ex-BTCC Golf with help from performance specialists Airtec Cooling Solutions. While Jonny Fletcher has gone through the progression of turning his road car into an increasingly more dedicated track weapon with help from GR Performance, having competed at Brands several times in the Club FWD Challenge before moving up to Club Pro this year. Then there's the newcomer Lee Mabbett in a supercharged Corolla T-Sport. How will he get on? It's also a return to the scene of a hefty accident for Russ Paton. His reborn HQ Garage looks amazing and at Snetterton last time out was the class of the Club Pro field, taking home the victory. Club Pro is a tough class to predict at Brands this year.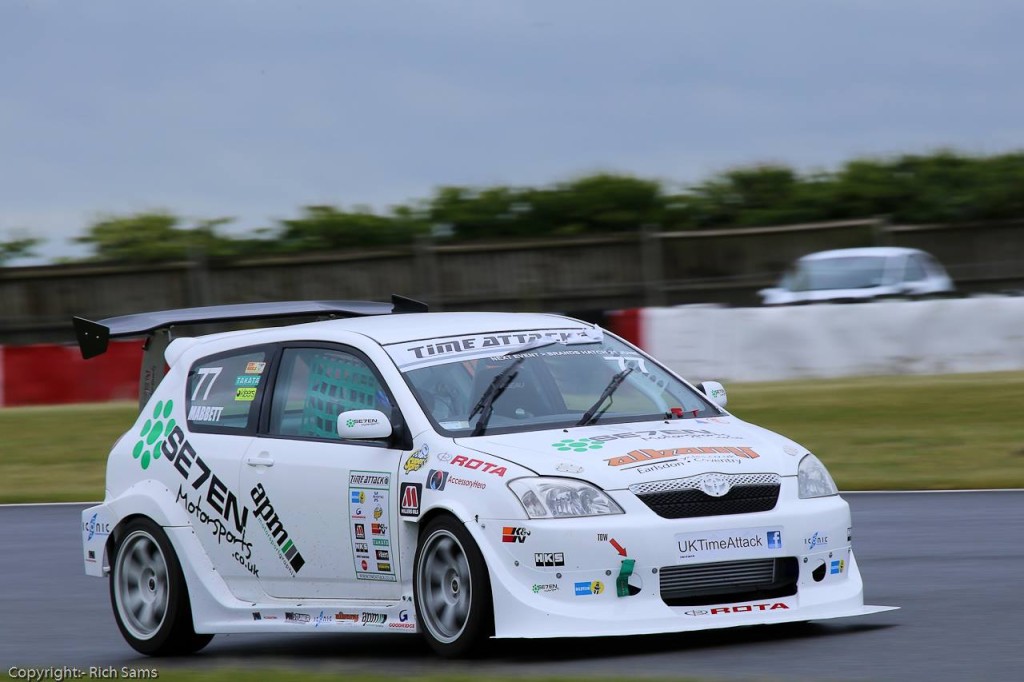 Club 4WD Challenge
Lap Record : 52.217
Kev Horsley, Subaru Impreza [2008]
(Fastest Club 4WD in 2014 – 52.381 : Damien Bradley, Subaru Legacy)
Last year on a cold and damp track, Damien Bradley came within 0.164 seconds of breaking Kev Horsely's long-standing Club 4WD Challenge lap record. He's won the first two rounds and Brands is his local track. Can Damien beat the record on Sunday? Can anyone beat him? Simon Griffiths (Evo III) and Josef Calleja (Subaru Impreza)  will certainly be trying! It's been suggested that Damien has a power advantage over the rest of the Club 4WD field, will that be less obvious on the short 1.2 mile Indy circuit? We also have Logan Black returning as a One-Hit Wonder, after his impressive performance at Cadwell Park in Round 1.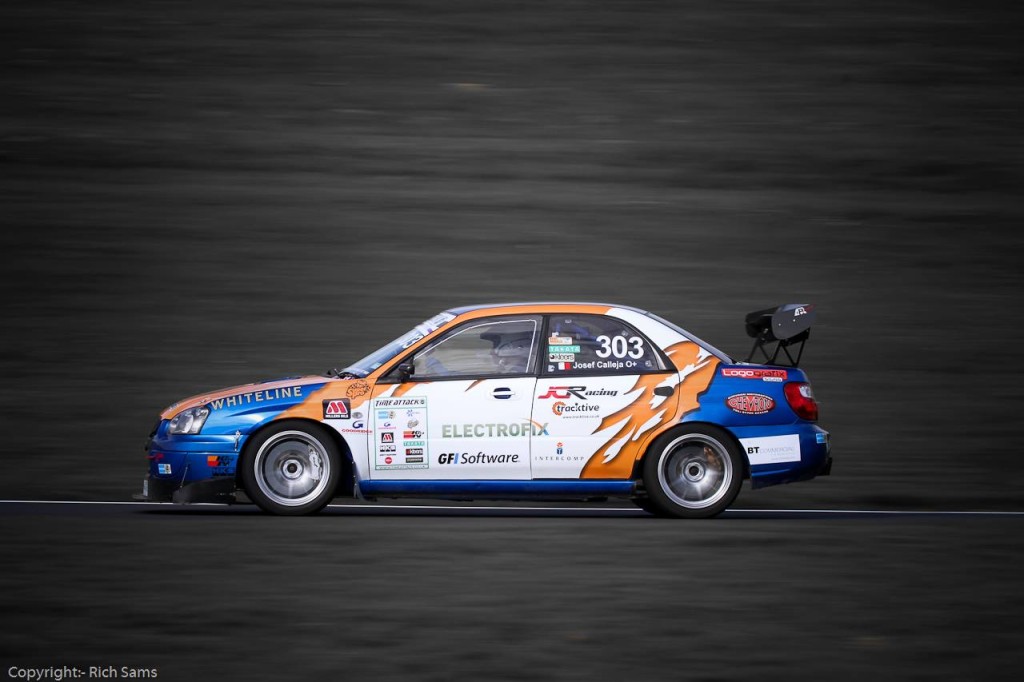 Club RWD Challenge
Lap Record : 52.187
Jamie Wilson, Lotus Exige S1 [2010]
(Fastest Club RWD in 2014 – 52.654 : Kevin Jones, Noble M12 GTO3)
Even the mighty Kevin Jones couldn't dislodge the Club RWD lap record, in a year when he pretty much won everything and set new records everywhere. It seems Brands Hatch rewards lightweight, nimble cars so the drivers of our collection of Japanese machinery have their work cut-out. Club RWD is packed with Nissan 200SXs, a Mazda RX-7, Nissan 350Z, etc. However, we are joined at Brands by a One-Hit Wonder in a Lotus Exige – will Thomas Everill be the driver to finally oust Jamie Wilson's record? Perhaps Umar Masood will back his Snetterton victory up in his Mazda RX-7? Or will Simon Roberts prove the Noble is up to the job and go even quicker than Kevin did last year?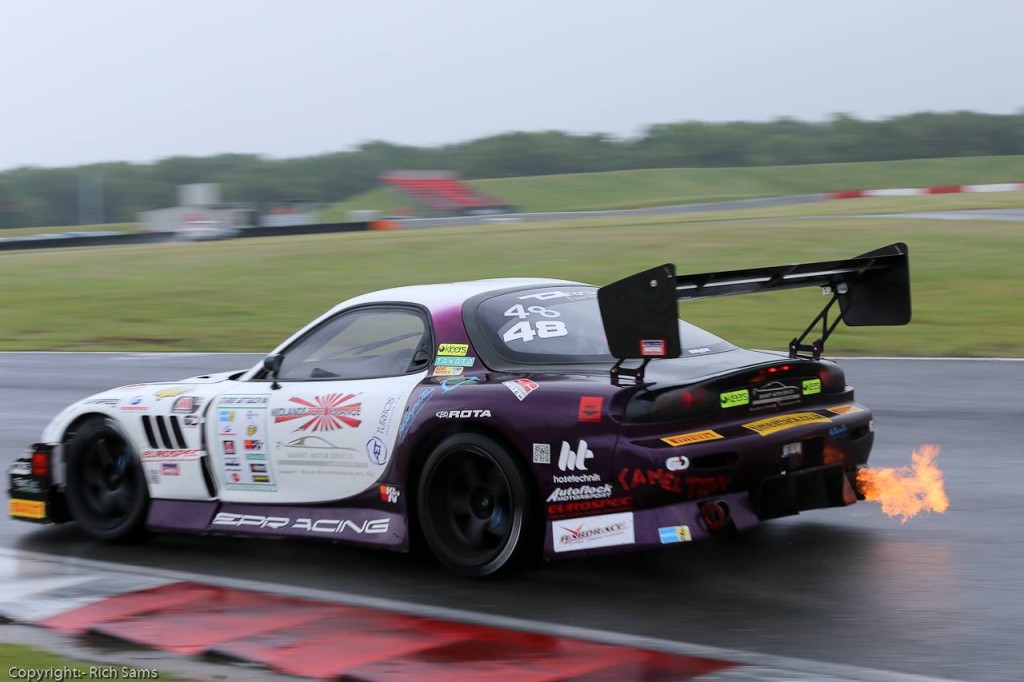 Club FWD
Lap Record : 53.890
Romain Levesque, Honda CRX [2011]
(Fastest Club FWD in 2014 – 53.927 : Jonny Fletcher, Vauxhall Astra)
The biggest class in Time Attack this year and the competition is fierce! There are so many different routes being taken this year for Club FWD success. We're looking forward to big performances from the likes of Dan Clark (Vauxhall Astra VXR) and Marc Donnelly (Mk3 Ford Escort), who are odds-on to continue their friendly rivalry based on the first two rounds. However, any of the Club FWD drivers can take the win on the day. How about the lap record? Jonny Fletcher missed out by less than a tenth of a second last year, but is now in Club Pro. So if the weather is good, the strength of the field is sure to run the fastest time close to the time set by ECU guru and very quick driver Romain Levesque, in his Honda CRX. If you want a curve ball to keep an eye on, we suggest Paul Waddington. His K-Series swapped Honda Civic EK9 doesn't have a turbo but in a car that champions handling balance over everything else, he should be much higher up the final standings than he was at Snetterton last time out.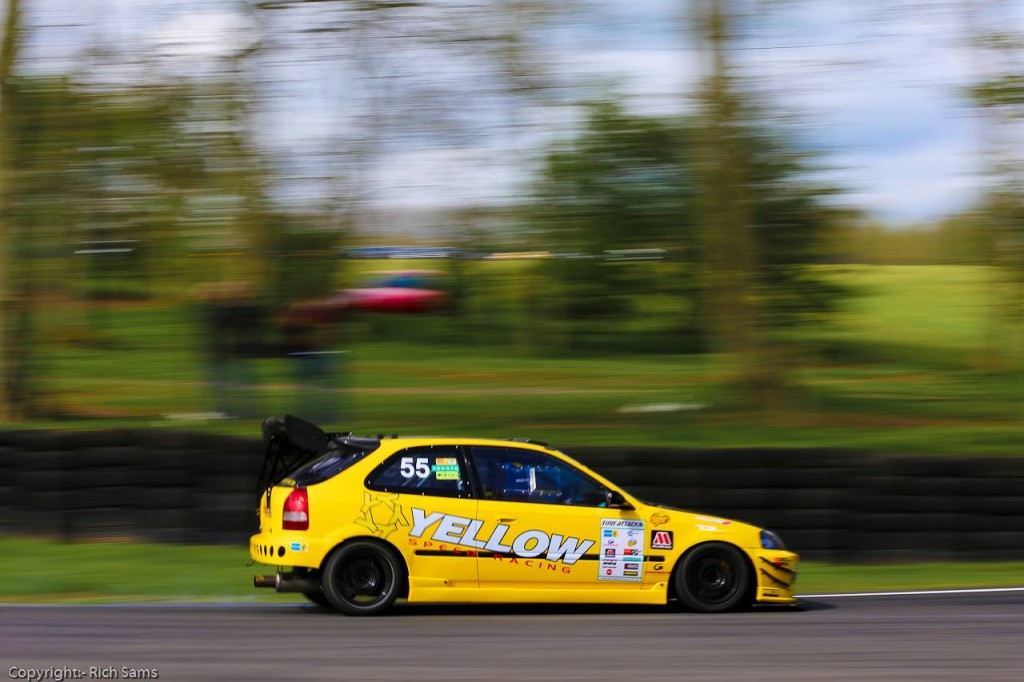 No Lap Records Set
Classic & Retro Pro – No Record Set
Classic & Retro Club – No Record Set
Pocket Rocket  – No Record Set
Clubman – No Record Set
Clubman+ – No Record Set
The following classes have no lap records currently set. So the fastest in each class on Sunday will be the new lap record holder. Keep an eye out for the 'little vs large' Ford battle in Classic & Retro Club, where Alan Tolley's Sierra XR4x4 goes up against Simon Taylor's Fiesta. Keep an eye out for Richard O'Dwyer amongst the Pocket Rockets, after he pulled clear of the field at Snetterton. Also Stewart Summers, who is clearly even faster this year in his supercharged Saxo that should suit Brands. While the Time Attack Championship Airtec Fiesta will be driven by our illustrious leader Andy Barnes. We'll be keeping a keen eye on his times, and also those of Classic & Retro Pro driver Lloyd Wright in the RSR Escort. Brands Hatch should suit the lightweight Radical-engined Escort down to the ground. He might 'only' have about 400bhp, but his target on Sunday will be to get as close as possible to the Pro Extreme front-runners.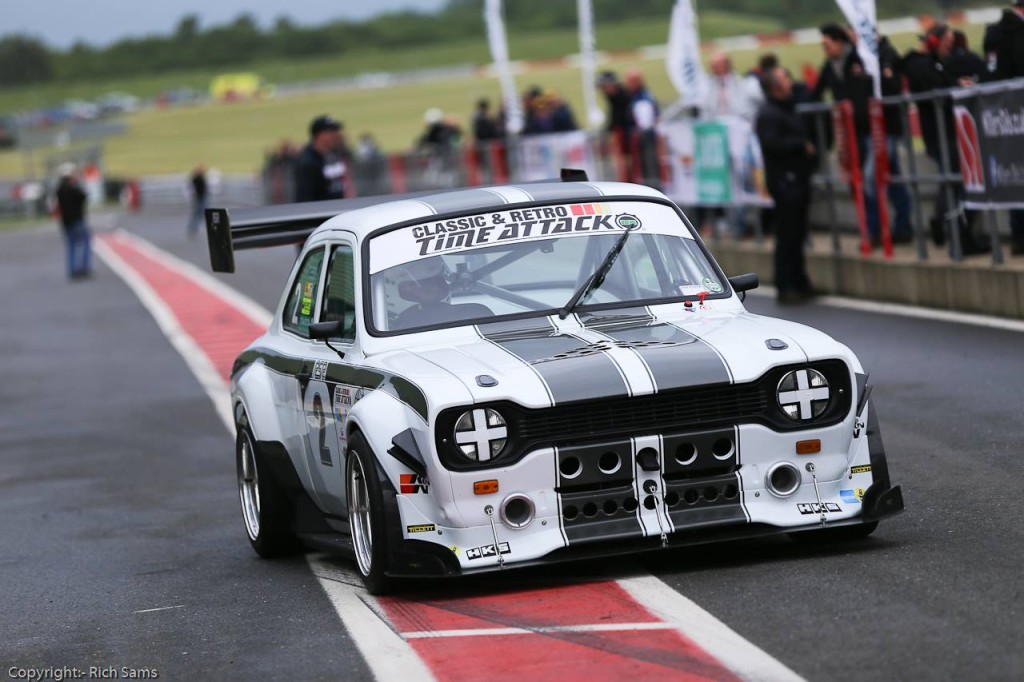 Good Luck to everyone competing on Sunday, across all classes.
Entry is still available at the gates. Come and watch the fastest road cars in the UK battle it out at Brands Hatch this Sunday 21st June.
For a full list of competitors and a timetable, click here
Remember, it's not racing.. it's Time Attack!