It's the 10th Anniversary of Time Attack and the final round of the 2015 Championship!
When? This Saturday, 19th September
Where? Rockingham Motor Speedway, Northamptonshire
Ten years ago the first UK Time Attack competition took place at an event called GT Battle, held at Rockingham Motor Speedway. So it seemed only fitting that we should end the 2015 Championship by returning to where it all started. Rockingham features a huge banked oval and a challenging infield section, and we are using the 2.05-mile International Super Sportscar Long Circuit – not to be confused with the shorter 1.94 mile International Super Sportscar Circuit used in the BTCC. The difference being that the "Long" circuit drops down into Kirby, rather than short-cut across the Rockingham Curve. The bravery of our drivers will definitely be tested on the banked turn 1 and into the heavy braking zone into turn 2.
We haven't been back to Rockingham since then. The lap times from 2006 aren't comparable this year for two reasons. Firstly, our Time Attack categories are very different these days. Back then we had two sessions: "Red" geared towards the Pros, and "Black" for what has effectively become Club. The Time Attack classes are now MSA certified and more structured. More importantly, in 2006 drivers dropped down into the chicane at Turn 1. This year they will go flat-out around the banked outer bend. Or at least try to! This means the fastest time set in each class during Saturday will become a new lap record. So everyone is in with a shout of marking the 10th Anniversary of Time Attack by writing their names into the history books.
Here's how the drivers got in 2006:
Looking at the current Championship standings, there are five drivers who have already earned enough points to be crowned 2015 Time Attack Champions:
Club PRO : Russ Paton, HQ Garage Mitsubishi Evo VI
Classic & Retro PRO : Lloyd Wright, Escort RSR8
Club RWD : Umar Masood, Mazda RX-7
Pocket Rocket : Stewart Summers, Citroen Saxo
Clubman+ : Mark Flook, Nissan GT-R
..and here are the classes still up for grabs on Saturday:
PRO Extreme, PRO, Club 4WD, Club FWD, Clubman, Classic & Retro Club
Now that we know which classes are still up for grabs, let's have a quick look at how things stand:
For an overview of the current points table click here
PRO Extreme
It's looking like a straight shootout between Phil Reed and Andrew Barbour for the Championship title in the fastest class in UK Time Attack. These two have been close all year, often separated by just tenths of a second. Only three points separate them in the Championship standings before the dropped round score is taken into account. So it's a case of 'winner takes all' at the Rock. We also have Brad Sheehan back in his Evo IX after throwing his BMW M3 sideways at every opportunity at Croft. While reigning Pro Champion Richard Marshall is looking to do something special on the 10th Anniversary of Time Attack, having recently had more success in Europe.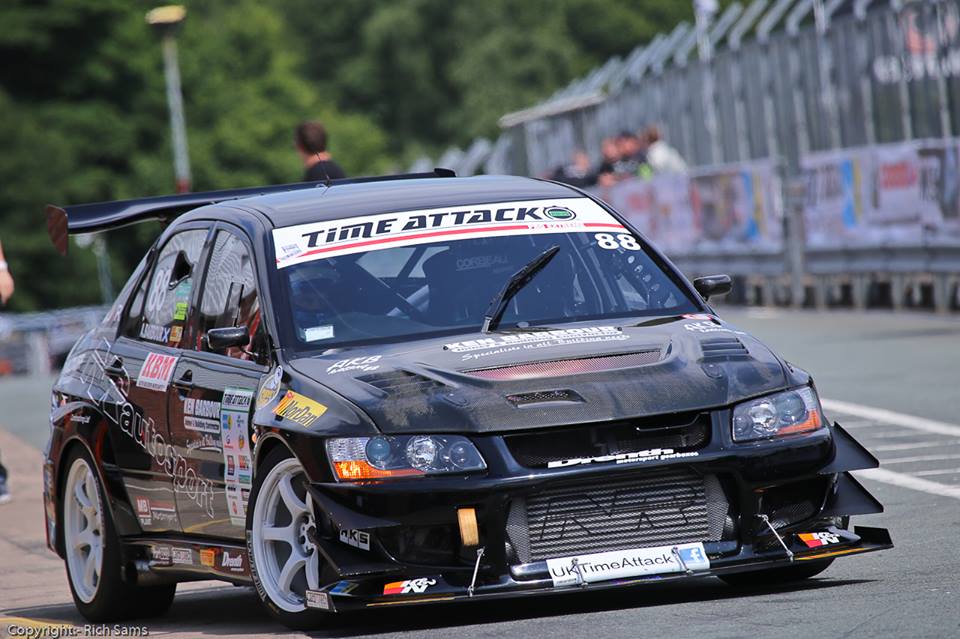 PRO
Kevin Jones has stepped up in a big way this year. After becoming the 2014 Club RWD Champion, he decided to move up to Pro in his Noble and what a year he's had. Entering the final round only Lee Broadhurst in the KTM X-Bow can stop him, but it's going to take a mechanical problem or driver error to stop Kevin taking home the title. There's still plenty on the line however. Who will take home the 10th Anniversary lap record, and the bragging rights that goes with it?

Club PRO
Russ Paton may have the title sown up but the podium places are yet to be decided. It's close too. Jonny Fletcher (Vauxhall Astra) currently has just a two point lead over VW Golf driver Ronnie Amis, with Lee Mabbett mathematically still capable of grabbing second spot in his Toyota Corolla. This one is going right down to the wire.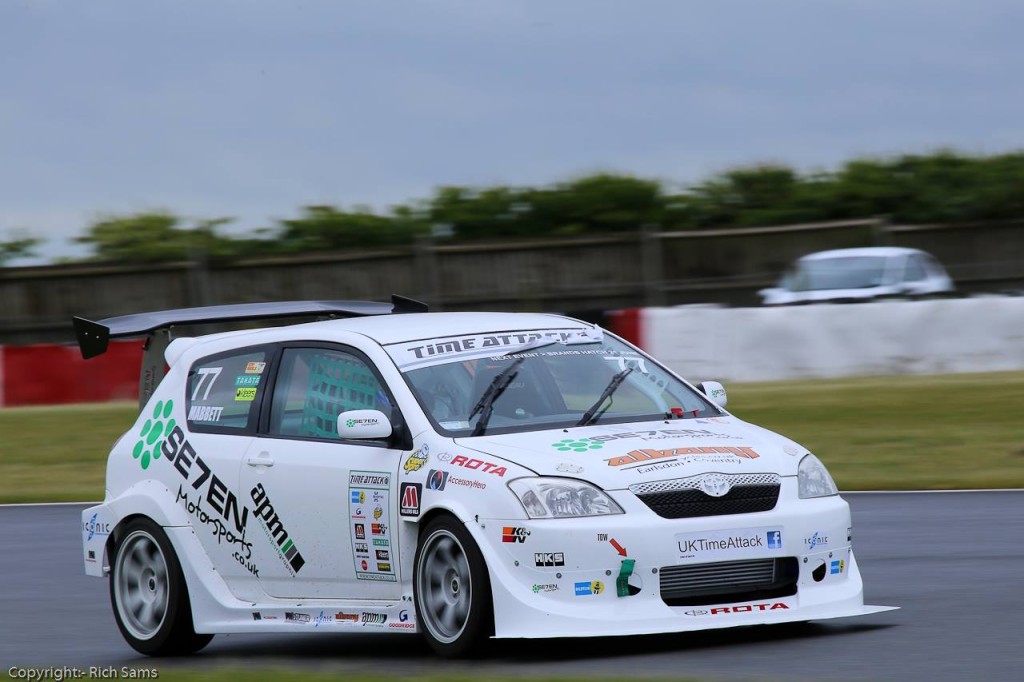 Classic & Retro Pro
Lloyd Wright has wowed the crowds all year in his retro-styled Mk1 Escort RSR8. His car is very light and has a Radical engine under the bonnet, a small V8 made by joining two motorbike engines together! He'll be on slicks on Saturday and looking to push the lap times set by the Pro and Pro Extreme guys. Definitely a car worth having a closer look at.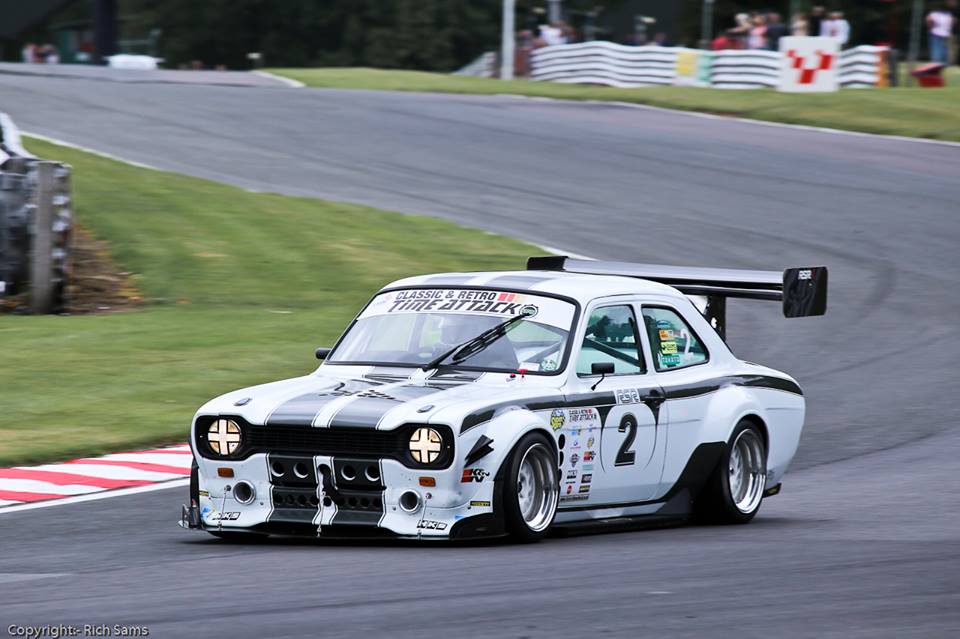 Club 4WD
Another head-to-head that's come down to a 'winner takes all' shootout at Rockingham. It's Evo vs Impreza too, with Mitsubishi Lancer Evo III driver Simon Griffiths taking a two point lead into the final round, over his rival Josef Calleja in the Impreza.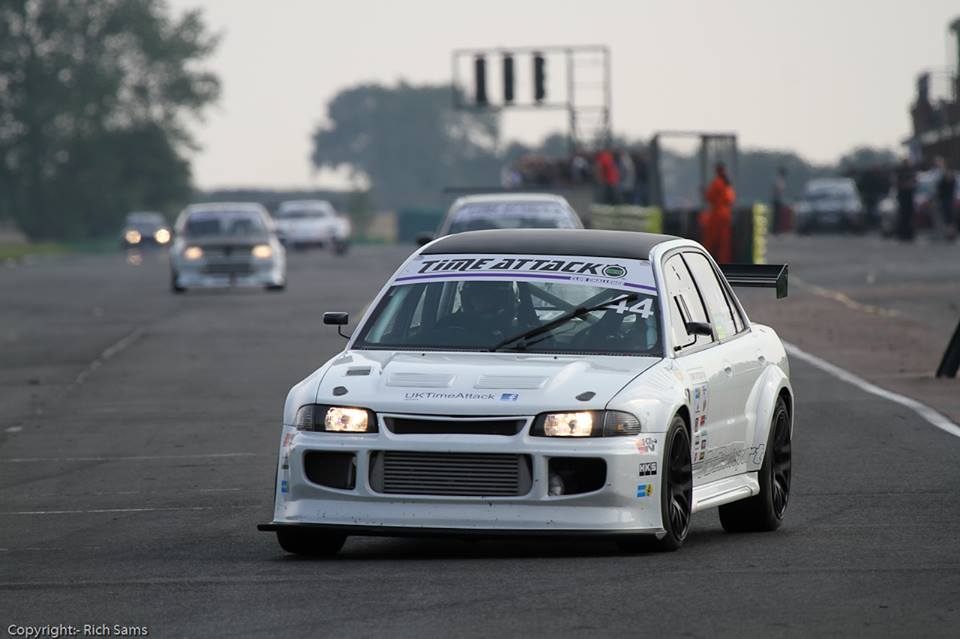 Club RWD
Anthony Woo is currently the best of the rest in Club RWD in his Nissan 200SX, behind 2015 Champion Umar Masood. However, James Procter (Nissan 350Z), James Pinkerton (Mazda RX-7) and Simon Roberts (Noble) are all close behind. Anthony's car has become wider since Croft, with new bodywork, new wheels and wider tyres, so it will be interesting to see if those changes give him the edge over his competition on Saturday.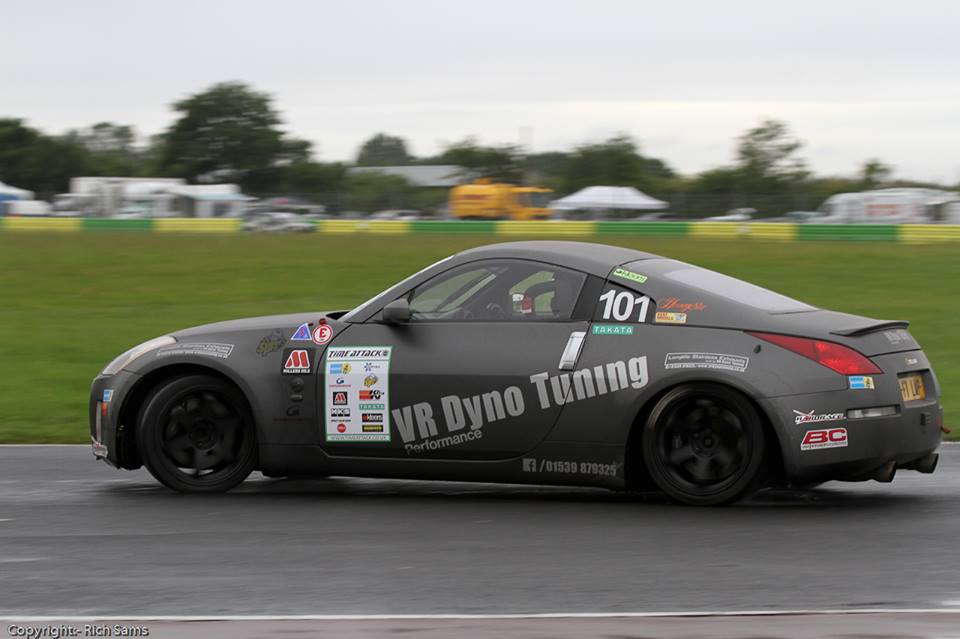 Club FWD
The biggest class in UK Time Attack this year is also the most competitive. Before the dropped score is taken into account, the top three are covered by just four points! Neil Wrenn (Honda Civic) is currently top, followed by our double-reigning Champion Marc Donnelly in his Ford Escort, then Martyn Henry in his Astra VXR. Darren Spooner is still putting up a fight in his 106-turbo engined Peugeot 205, while Adrian Daniel (Vauxhall Astra Coupe) continues to improve and Paul Waddington is the top NA competitor in his K20-powered Honda Civic. We have two Single Round Entries in Club FWD too; Christian Stanton in a Honda Civic and Andy York in a Peugeot 205. Neil Wrenn set a new lap record last time out, while Martyn Henry was flying all day and won the final. If Marc Donnelly is going to make it a hat-trick of Club FWD Championships, he's going to have to earn it the hard way. Definitely a class to keep your eye on. There's going to be fireworks.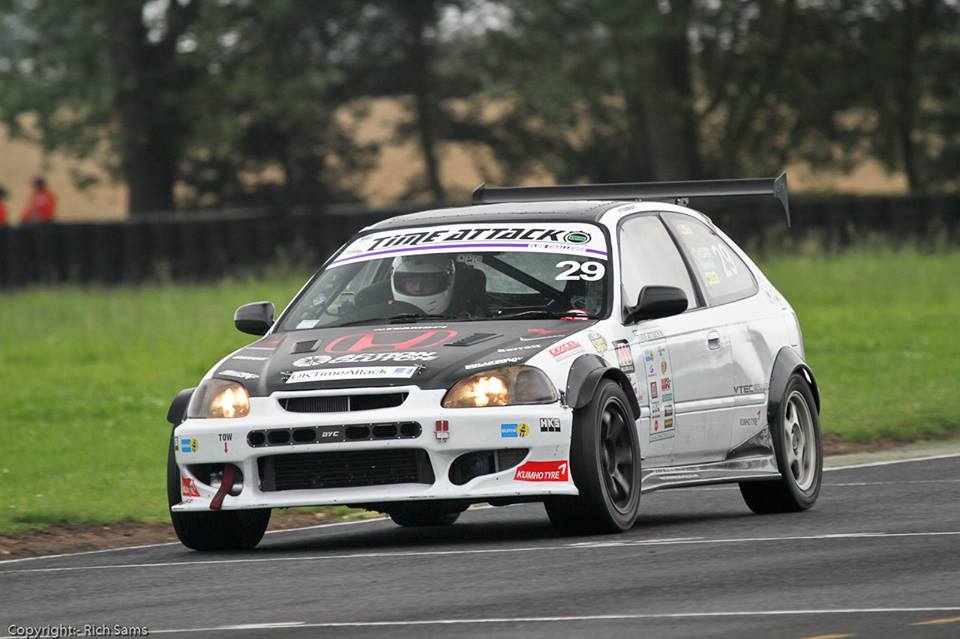 Pocket Rocket
These guys have really lived up to their name this year. Often setting lap times that seem impossible from their relatively small engines, and we've had huge entertainment from this scaled-down version of Time Attack. Stewart Summers has the title sewn up his supercharged Saxo, what a year it's been for him. Who will be on the podium next to him though? The front-runners are Robert Oldman in his Fiesta ST and Tim Kite in his turbo'd Mini. Robert has a one point lead but his current drop-score is two points greater than Tim's, so it's another heads-up shootout for the second place on the podium. We have two Single Round Entries signed up, both quick drivers returning for more Time Attack action. Andrew Kime will be there once again in his Citroen Saxo, joined by Warren Greenland and the rumour is he'll be in a diesel Astra van! The Time Attack Championship Fiesta ST will driven by Thomas Mülenz from Takata and Schroth Racing. So it will be interesting to see how he compares to the Pocket Rocket class of 2015. Our regulars Adam Barnett (Mazda MX-5), Sam Weller (Peugeot 106) and Ali Arshid (Suzuki Swift) will all want to end the year on a high, with a good performance at Rockingham. It's worth pointing out that a mechanical issue or crash for either Tim or Robert could see Adam snatching that third step of the podium.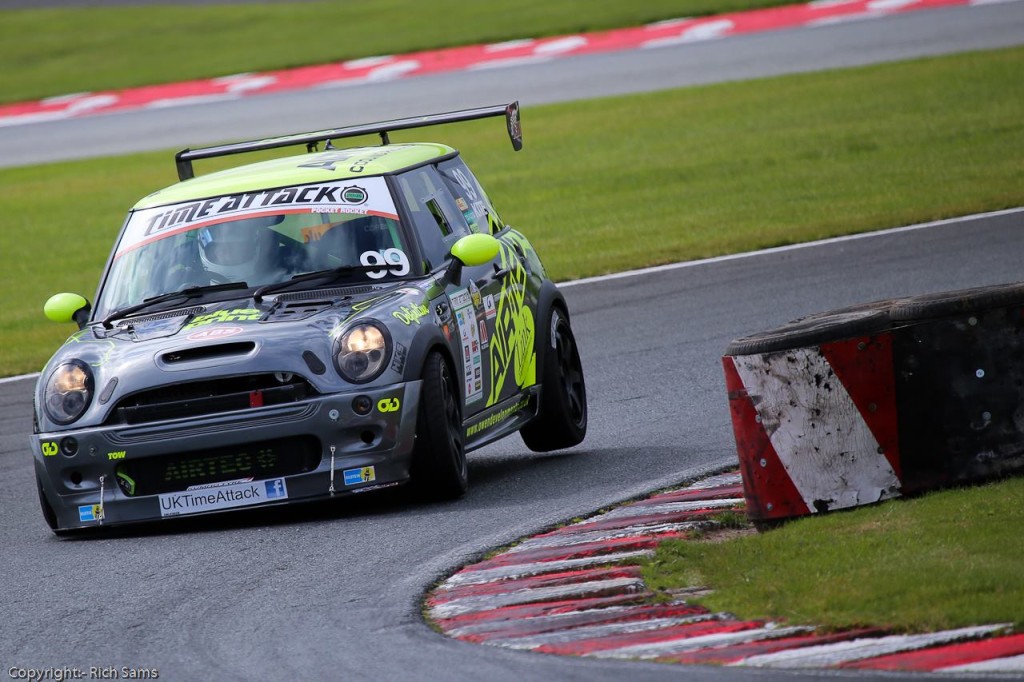 Clubman+
Two wins and one runner-up spot still haven't been enough for Jonny Roose to take the Clubman+ Championship fight to the final round. Nissan GT-R driver Mark Flook has already grabbed the title with two wins and three runner-up spots, but it was qualifying that really made the difference, with Mark qualifying in first place four times and the runner-up spot just once! Jonny is still in pole position to take the runner-up spot, although Lee Jordan (Evo V) and Alan Shepherd (Ford Focus RS) will be doing everything that can to grab it too. They're only just behind him in the points table and separated by just two points!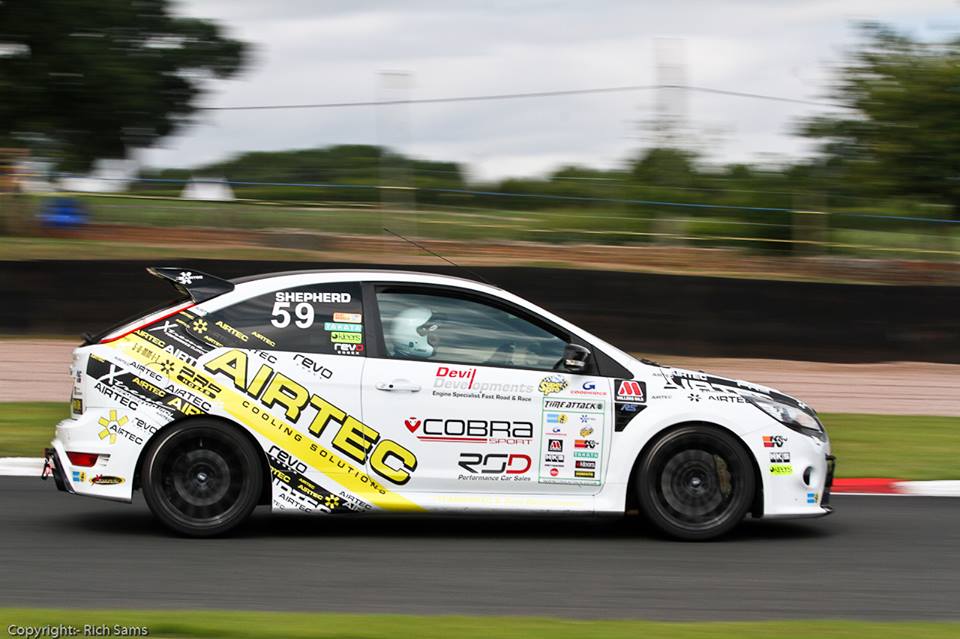 Clubman
Jon Ellis (Mini Cooper S), has a six point lead over Ollie Novell in his Toyota Corolla T-Sport but that doesn't tell the full story. With dropped points and Ollie's recent form coming into play, Jon is going to have a fight on his hands to stay top come Saturday evening. To make things even more interesting, Chris Atkins returns as a Single Round Entry in his Renault Clio 200RS, eager to go quicker than both of our Championship rivals.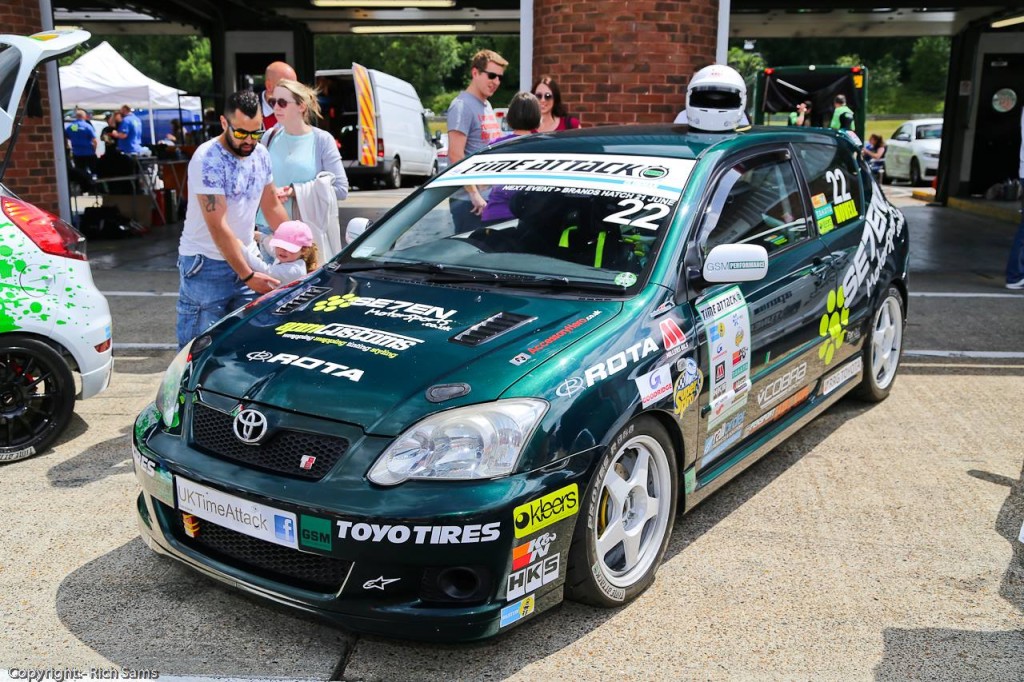 Classic & Retro Club
It's been great to watch the 'little and large show' in Classic & Retro Club this year; Jeff Whitbrook's nimble Honda-turbo powered Daihatsu Charade GTti versus Alan Tolley's Cosworth-powered Sierra XR4x4. The pair are locked absolutely together. Both on 57 points, having already recorded one zero score each already this year. What a way to end the season!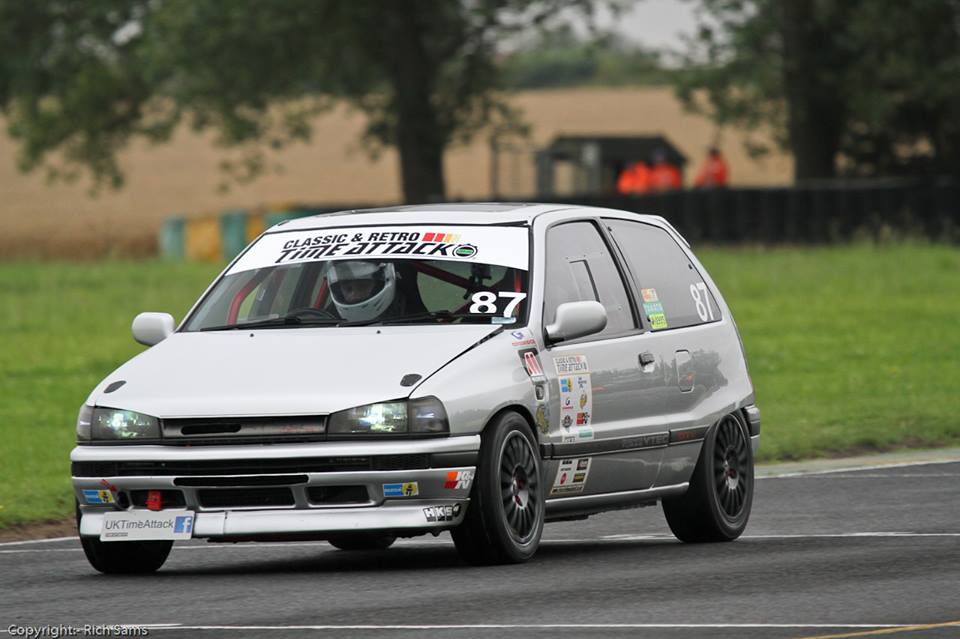 Join us for the 10th Anniversary of UK Time Attack at Rockingham this Saturday 19th September. We're sharing the track with several racing series, so there will be plenty to watch between sessions too. With so many classes yet to be decided, you really don't want to miss out.
Reduced-price Advance Tickets for Saturday are available until Midday Friday, and can be purchased here. Alternatively, you will be able to pay on the gate.
It's not racing.. It's TIME ATTACK!