Deaton Is Ready To Attack The Night
Time Attack Pro Class competitor Simon Deaton has enlisted the help of the Parker Racing team to install the night time running lights on his Porsche for this weekend's finale at Brands Hatch. We caught up with Simon to ask him about his preparation for the event and his thoughts for the future….
Simon takes over:
My car is nearly finished ready for Saturday's night event and the boys at Parker Racing have been busy grafting all the endurance lights they have at the workshop to help me for Saturday's night event. I'm really looking forward to the night event and I think it's going to be amazing both to watch for the spectators and for all us as drivers to drive.
I've done a bit of night driving including a couple of 2 and 3 hour night stints in a 12 hour endurance race at Snetterton a few years ago and it was one of the best and enjoyable events I have done in a race car as your concentration is turned upto 11!! …add cold wet conditions and that will make it even more of a challenge so I can't wait … As most people now know in Time Attack …. I almost pray for wet conditions at Time Attack as well as always loving wet conditions my Porsche has less of a power disadvantage in the wet.
It's been quite interesting talking to people in the pits this year both fellow competitors and spectators in the paddock about the actual power of my Porsche as the highest estimated figure from a spectator at Silverstone was 800bhp as a lot of people think it's a 4.5 / 4.8 litre 6 cylinder Porsche turbo engine and actually I feel silly admitting it's actually around 420-430bhp max as its a 3.6 litre 6 cylinder naturally aspirated GT3 engine. As its a driving test factory race car it just uses very one of those to the maximum!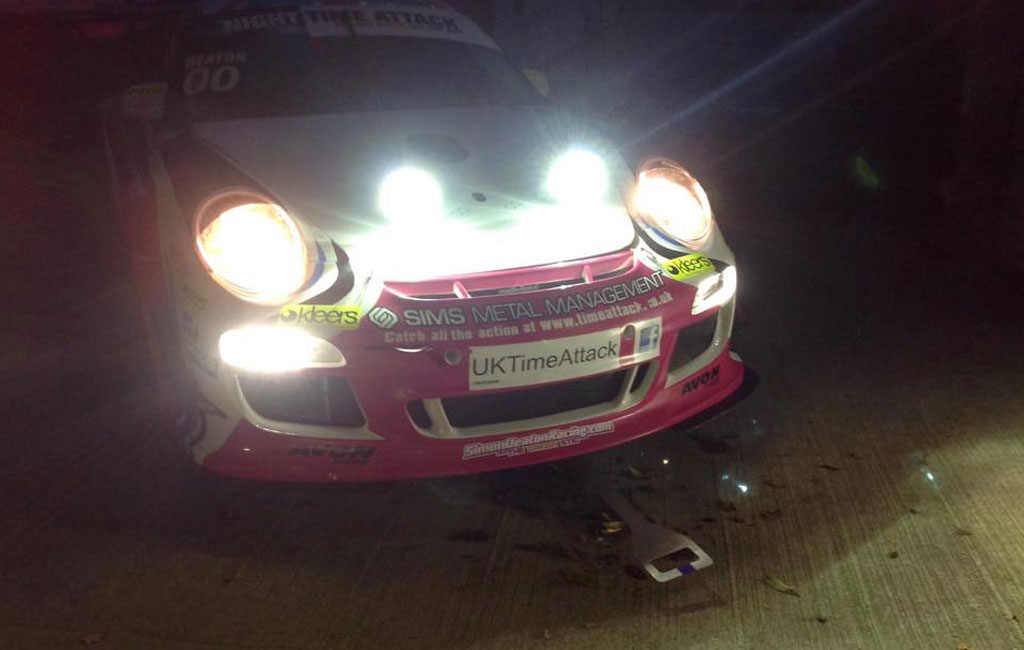 It's been quite an eye opener this year seeing just how well the other turbo cars in my class have been developed. Both Scott Robsons Impreza and Richard Marshall's cars are so fast. At some circuits when  following Richard's Evo I have  joked that it's like I have been towing a caravan at times in comparision. The only time I've stood a chance to pull back time over a lap has been in braking areas, a corner or when the conditions have been bad so it's took the power advantage away from others and I have been able to capitalise on that.
I'm not taking anything a way from the guys as they drive there cars well at all circuits but it's clear with the way Time Attack Pro Class cars are developing with aero, power, paddle shift transmissions etc that there is now a big divide between high end race cars ( like my Porsche ) and Pro Class Time Attack cars as a few seasons ago my Porsche driven well  should of easily won a Time Attack event when the lap times were more comparable to BTCC lap times –
But now that's not the case as the likes of Olly/RCM and Gareth/SVA – those Pro Extreme Class teams are raising the bar by not only smashing BTCC times but also GT3 car times and that's a good testament to how hard everyone has worked to make their Time Attack cars quicker, faster and better in all areas.
Roll on Saturday I can't wait… I just hope it rains Haha!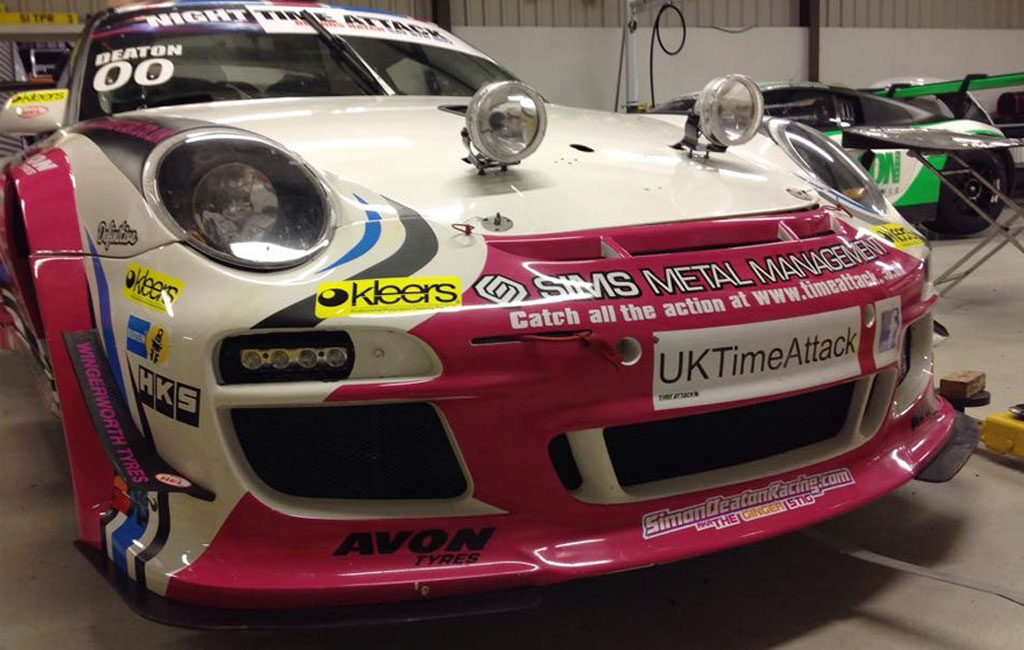 You can see Simon and his team at the event on Saturday, come along and cheer on the ' Ginger Stig '. Cheaper advance tickets are on sale until 12noon Wednesday 5th Nov, on this link, if you miss the advance tickets, you can still pay on the gate.