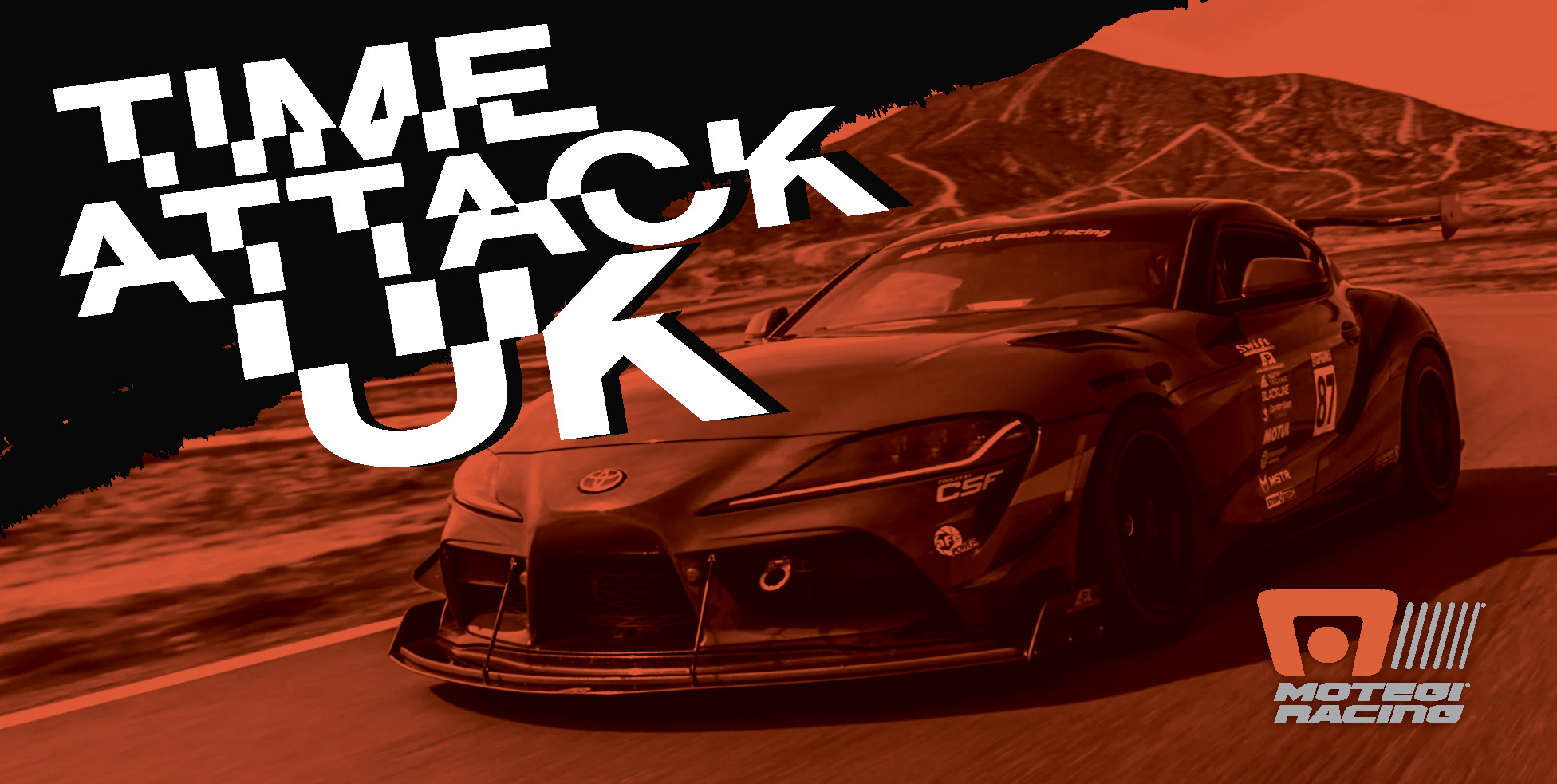 Motegi Racing forms new three-way partnership with Time Attack, Motorsport UK Drift Pro and Racing Hondas Championships
The Time Attack Organisation that owns, promotes and manages the Time Attack, Motorsport UK Drift Pro and Racing Hondas Championships is excited to affirm its recently established partnership with Motegi Racing.
This new and exciting association brings the globally renowned, high-performance wheel manufacturer into the heart of the UK motorsport and performance and tuning arena via the championship's extensive industry links and hugely popular series of car shows.
Fuelled by motorsport innovation and inspired by tuning culture, Motegi Racing creates wheel designs that blend the best of both worlds for cars of modern and past generations. Each wheel is over-engineered to provide maximum strength from a lightweight construction that results in a unique style and durability.
From its well documented history in motorsport, to its stylistic contributions to aftermarket culture, Motegi Racing is proud of its seamless connections with those who use its wheels, be it professional race teams, performance tuners or automotive enthusiasts.
Probably better known is the company's US-headquartered retail brand Wheel Pros that distributes Motegi Racing wheels around the world, its products used by many of the top teams across all motorsport disciplines: Endurance, Saloon, GT and Formula racing, Off road, Drift, Drag, Rallying, Gymkhana and Sprints. And for the road, Motegi Racing is the product of choice for many of the leading tuning shops with its huge range of stylish wheels for street cars, pick-ups, SUVs and trucks.
Time Attack director Andy Barnes is delighted to welcome Motegi Racing into the organisation's trilogy of championships:
"In keeping with Motegi Racing's philosophy, we are able to offer a multi-discipline package that includes Drifting, Racing and the unique form of motorsport that Time Attack can provide. By their very nature, this range of activities allows a wide variety of vehicles to take part, with manufacturers from every car producing nation represented.
"We therefore look forward to working with Motegi Racing during the course of the season to further endorse its already well-established connection with what it does so well, be it in the core motorsport or tuning and modifying sectors."
Motegi Racing wheels are available to competitors from Tegiwa Imports: www.tegiwaimports.com
For further details visit: www.motegiracing.com / www.wheelpros.com
ENDS