Meet Kate – The New Time Attack Grid Girl
In partnership with our friends over at Pace Ward Insurance, the hunt was on to find the new 2014 face of Time Attack that could represent the Championship and drivers at each event.  After much searching to find 'the one' and joining us at Knockhill for the first time in May, Kate took up the reigns as our new Time Attack grid girl for the 2014 season.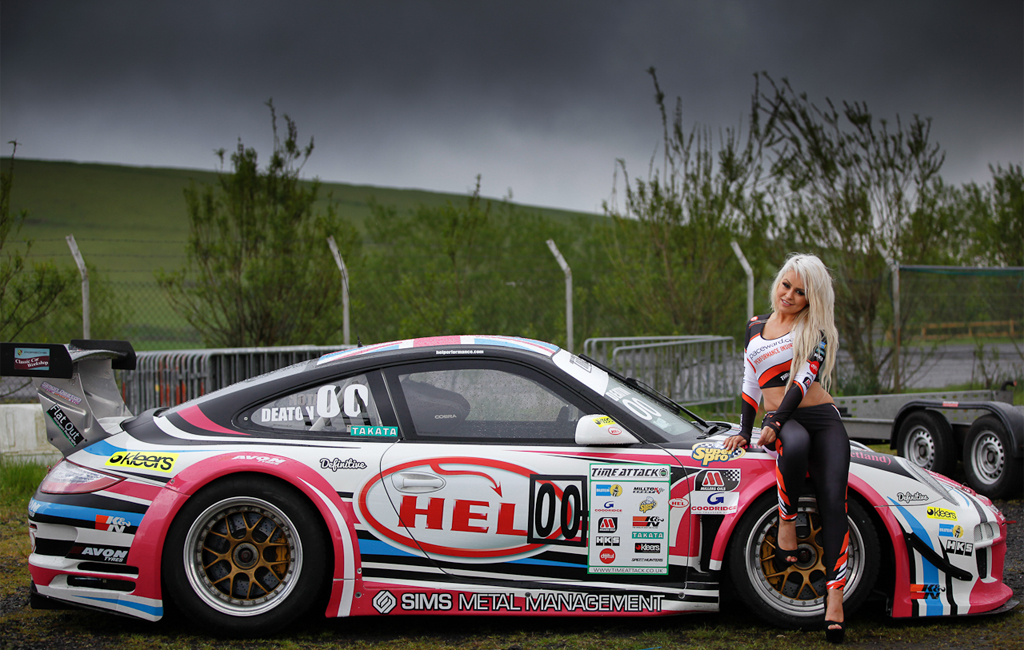 Prior to Knockhill the race was on for the guys at Pace Ward to get her new uniform produced in time which as you can see features the entire line-up of official Time Attack sponsors with the overall theme revolving around Pace Ward's livery. Trusting the guys at Pace Ward to find us a new friendly face to represent us, Knockhill was the first time we got to meet Kate and ask a few questions, to fill in the blanks and find out a little more…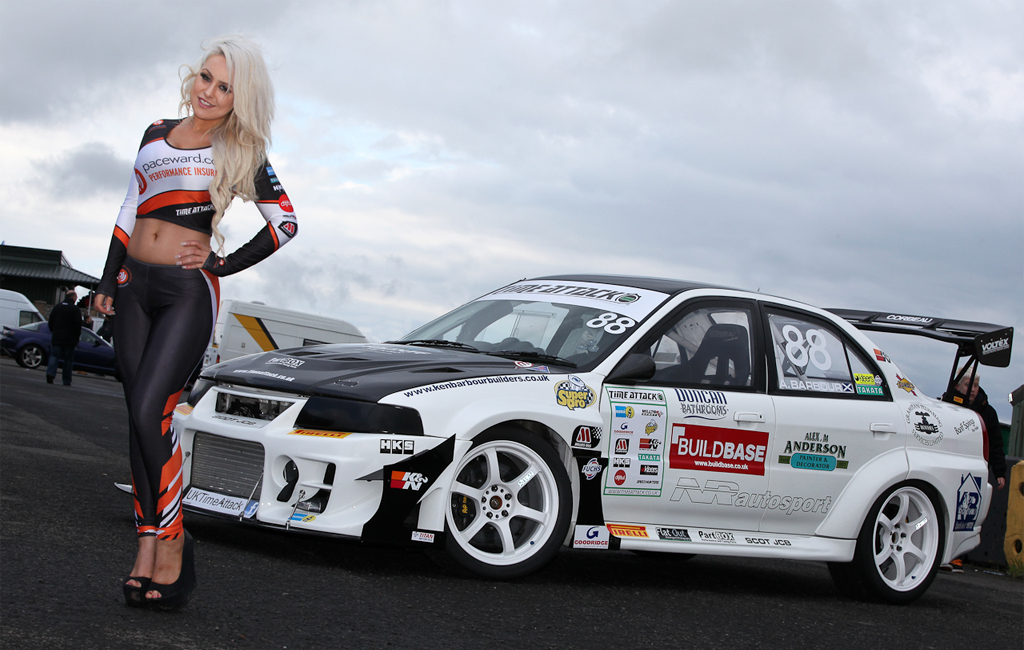 TAC : So how does it feel to be the new face of Time Attack for 2014?
K : Amazing! I've always had a keen interest in motorsport & fast cars. I'm really excited about working with the Time Attack team – they are so enthusiastic and friendly.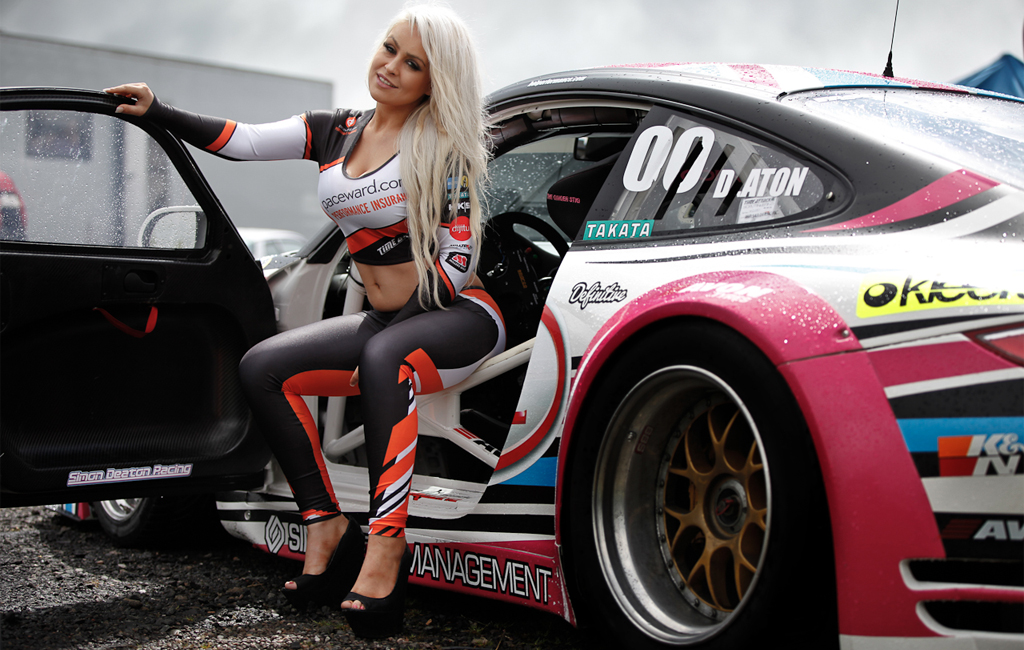 TAC : How did you get selected to become our new face of Time Attack?
K : Luckily I've had some experience grid girling and promotions at motosport events, and Jennifer Morgan put me forward for the role. All of us get on really well, but it's still flattering when someone recommends you! You know you're doing your job OK!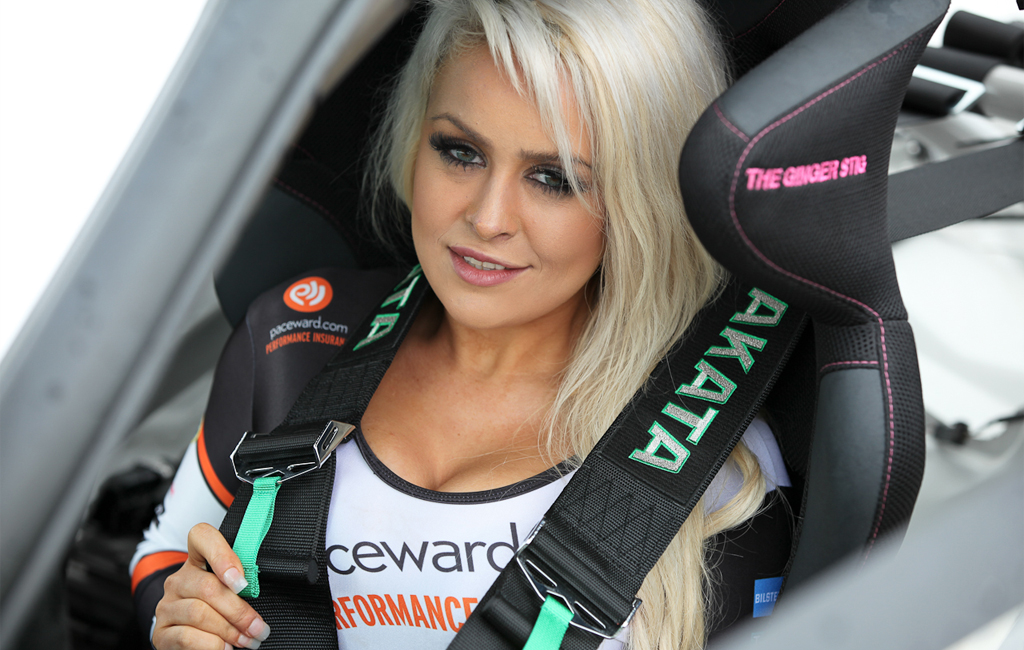 TAC : You joined us for your first event at Knockhill in Scotland and the weather was a bit challenging – what is your first impression of the Time Attack cars?
K : Unfortunately I didn't get to see as much of them as I would've like to because of the torrential rain! I'm hoping the Snetterton will be sunny so I can really appreciate the day, and not worry about breaking anymore umbrellas!

TAC : Are you into cars? if so, which ones – racing, street, show – what car do you have?
K : Race cars! I need to get behind the wheel at some point but I'm not the best driver to be honest. I don't see it ending too well! I have a Volkswagen convertible because it's a girly car!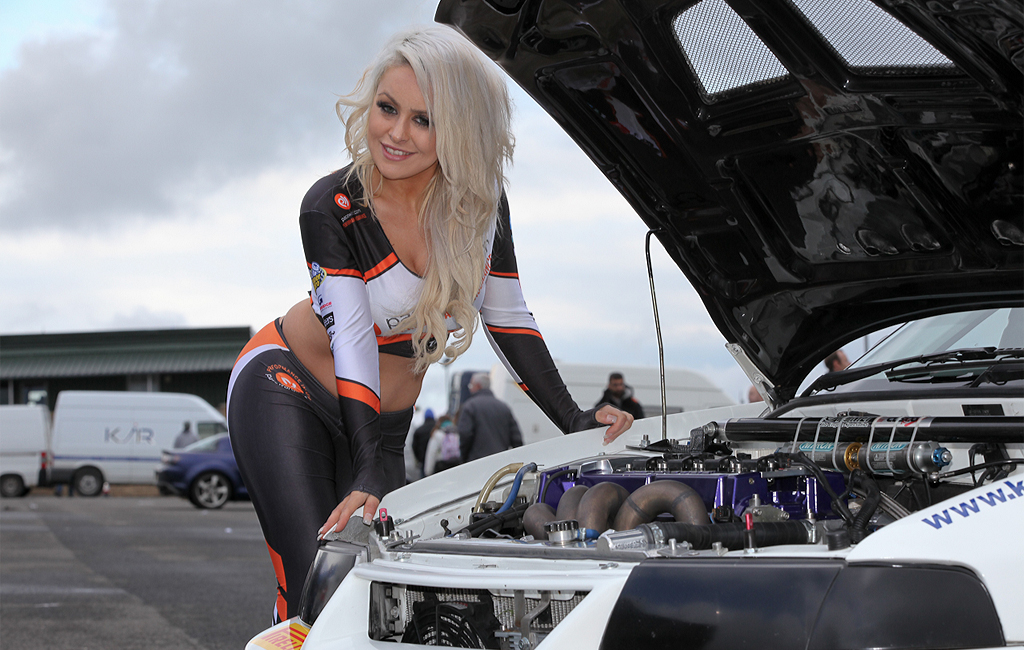 TAC : Time Attack events occur 6 times a year, so for the other 359 days, what do you do?
K : At the weekends I do lots of different promotions, and in the week I'm a web developer. I'm back at University this September to study computer science [games programming] so I'm super excited about the new challenge!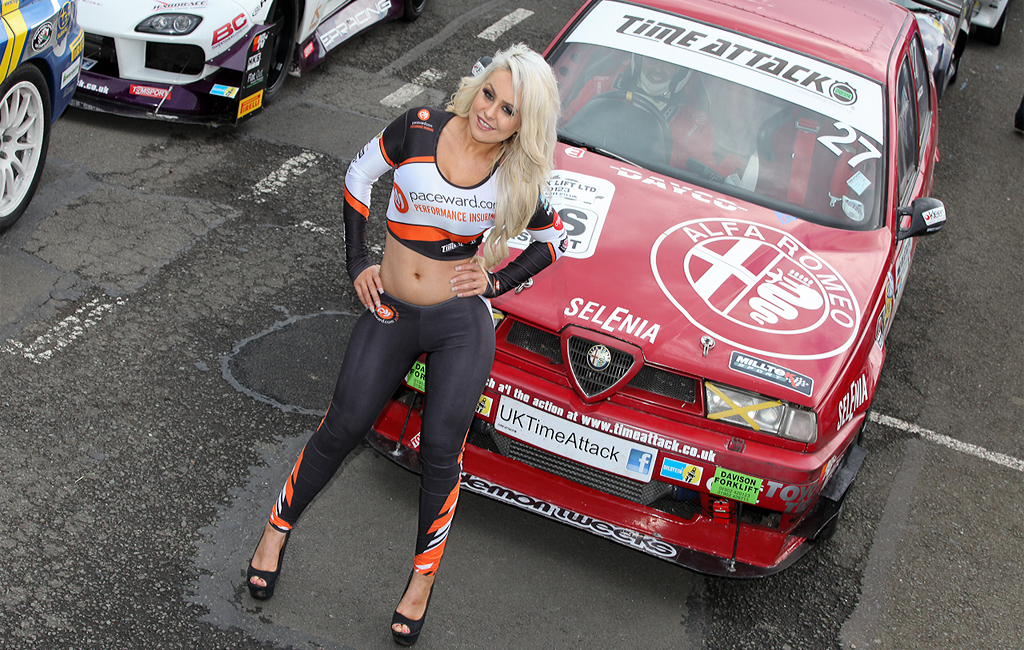 TAC : It's a tradition in Time Attack podium presentations to get a little wet with Champagne, should the drivers be scared of you if they get you wet?
K : I've already been covered thanks! I'm not sure if there is any evidence though – I didn't mind too much this time as I was soaking from the rain, but maybe next time a little revenge is in order.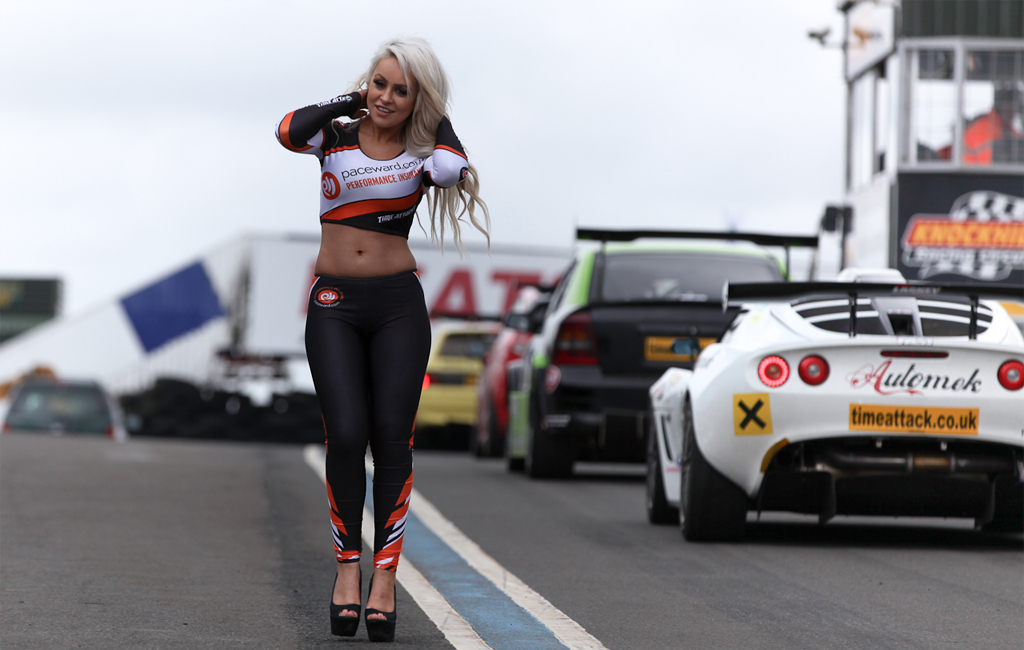 TAC : What is your ambition this year within Time Attack and what are you looking forward to most?
K : I'm sure Time attack is going to present many opportunities and I'm super excited to meet new people and fans in the Time Attack! I'd love to have a ride in one of the cars, that would be amazing, any offers?
You can meet Kate and all the Time Attack teams and drivers at our next event which takes place at Snetterton circuit in Norfolk on Saturday 5th July. More event info here
Need insurance for your car or business, contact Pace Ward