New for 2015 – the two new Pocket Rocket classes offering a route into Time Attack for drivers of cars with smaller engines, are proving extremely popular
No engine swaps, no engines larger than 1,750cc in original trim. They're the rules of the new Pocket Rocket class. You can enter Naturally Aspirated (NA) or Forced Induction (FI) – with the idea being to maximise the lap times of these lightweight entry-level machines.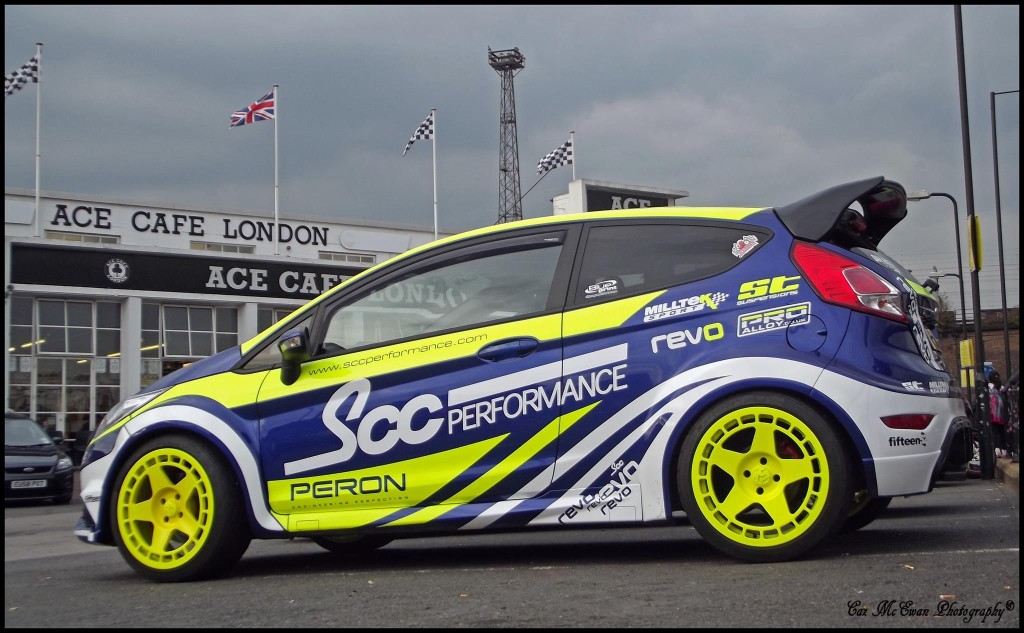 This 2013 Fiesta ST180 belongs to Robert Oldman. It features a wide-arch kit, WRC style bonnet and a full OMP rollcage. Not to mention a set of 6-pot 330mm Alcon brakes! A Peron turbo upgrade, Milltek Sport exhaust and Revo Stage4 software mean this fiesty Ford produces 280 horsepower. At the wheels..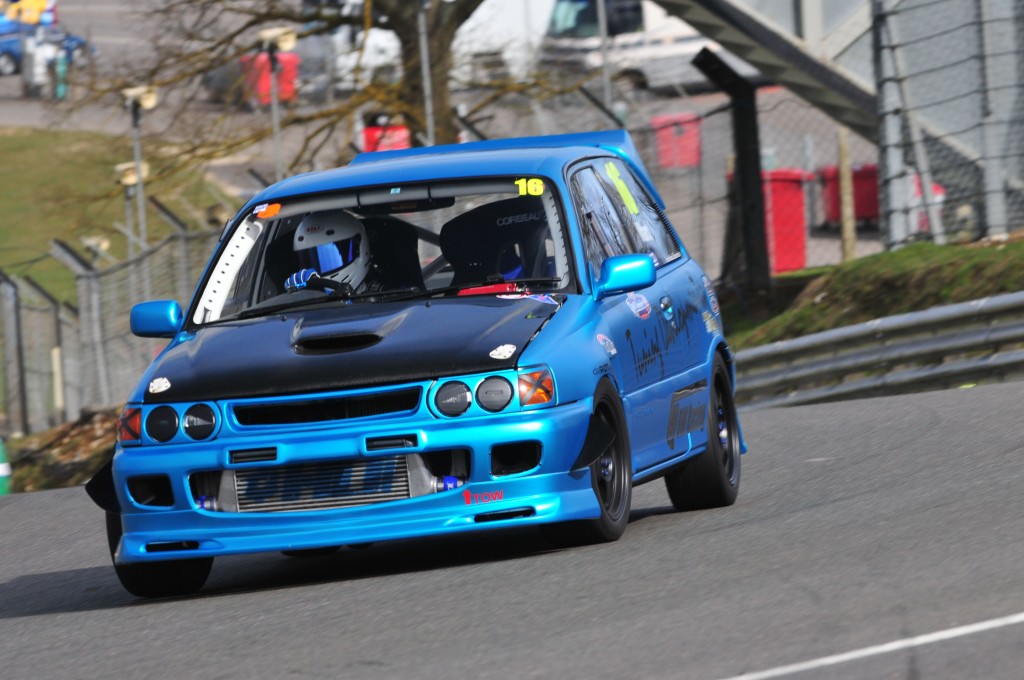 Compare that to Kyle Ward's Toyota Starlet from the early 90s. This EP82 GT Turbo only has a 1.3-litre turbocharged engine but it's much lighter than the Fiesta. Considered by many to be the ultimate JDM pocket rocket, Kyle's Starlet has a much longer list of modifications than Robert's Fiesta – including a forged engine, ATS LSD and a load of Whiteline suspension goodies. So it will be interesting to see how they compare.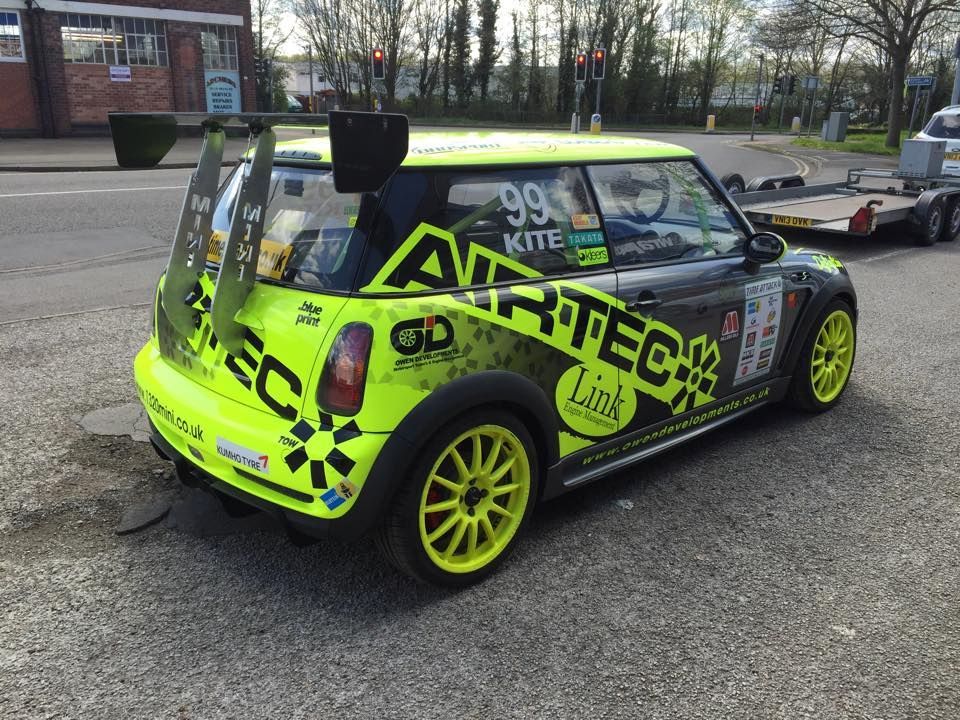 Don't discount the Airtec Mini of Tim Kite either. He impressed us at the Night Attack last year at Brands Hatch with his aggressive driving, and his fluro livery! Since then the Sprintex supercharger has been replaced with a 1320Mini GT28 turbo conversion making 300bhp, while a host of lightweight panels and polycarbonate windows means this new-shape Mini is lighter than you think.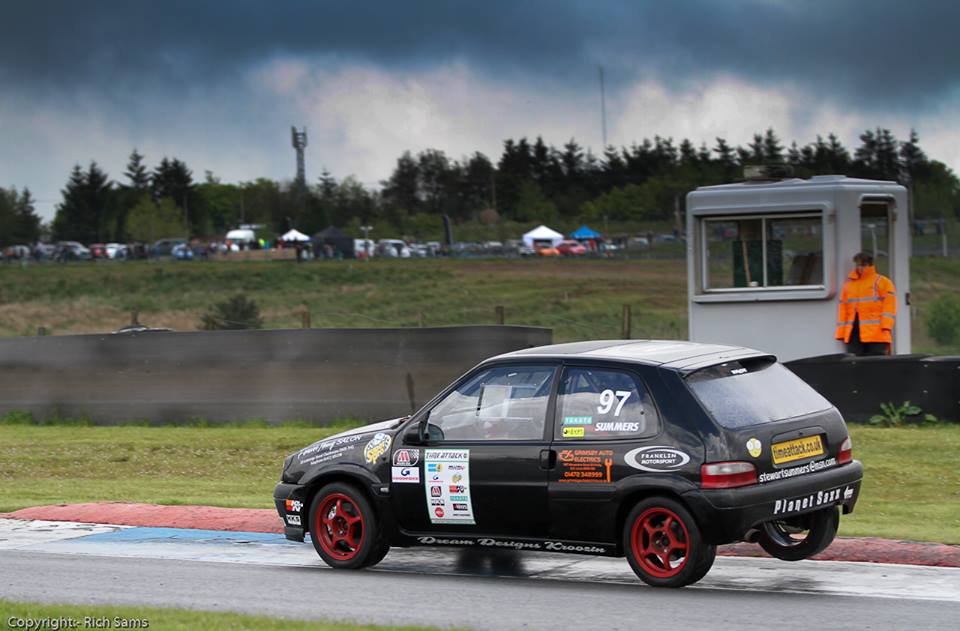 Throw into the mix Stewart Summers and his supercharged Saxo. With a years worth of Time Attack experience under his belt and a few new toys, including shorter gearing for faster acceleration, he's bound to be a contender for some FTDs (Fastest Time of the Day)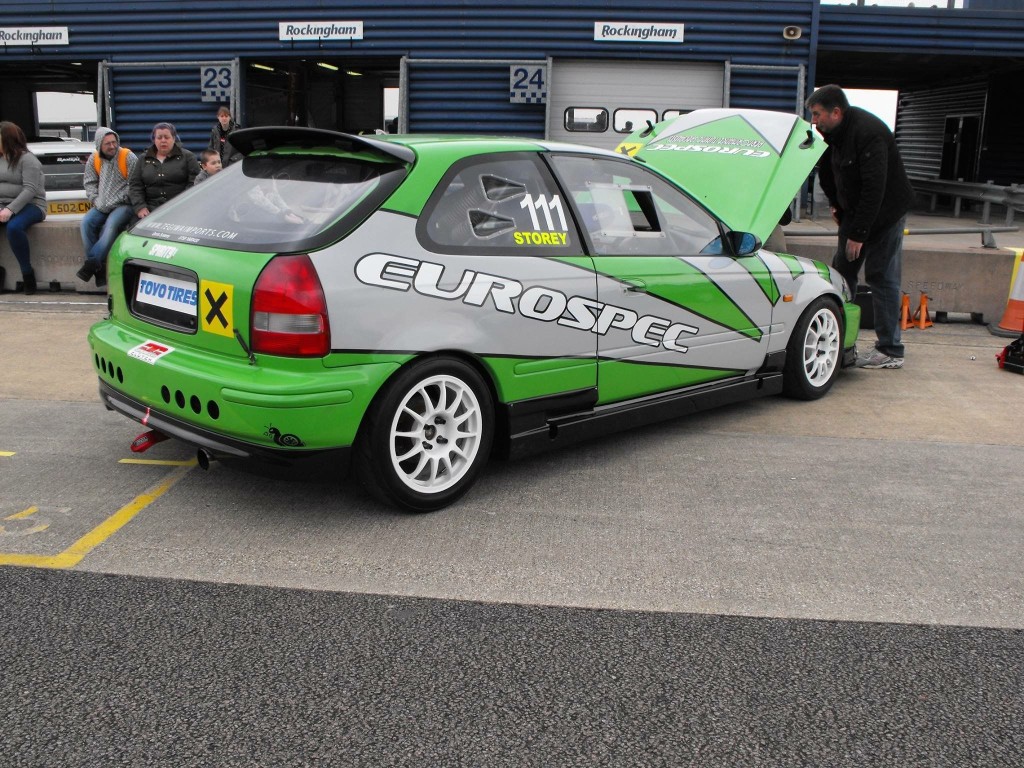 ..or Craig Storey's Eurospec-tuned Honda Civic. A newcomer with a B16 turbocharged engine putting out "unknown power".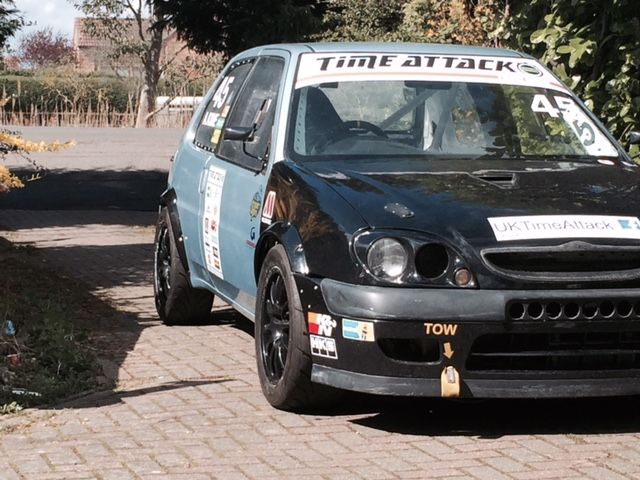 The NA side of Pocket Rockets is typified by Andrew Kime's Citroen Saxo; 1.6-litre high-compression engine, individual throttle bodies, Quaife ATB and light enough to blow away in a strong breeze. Carrying speed through the bends will be critical for all Pocket Rocket drivers, especially the NA guys and girls. Watching them push their lightweight cars to the very limit, crashing over kerbs and braking at the last possible moment, will be one of the highlights of UK Time Attack action this year.
Join us! Round 1 at Cadwell Park is just one week away. Don't miss out.
Remember, it's not racing.. it's TIME ATTACK!