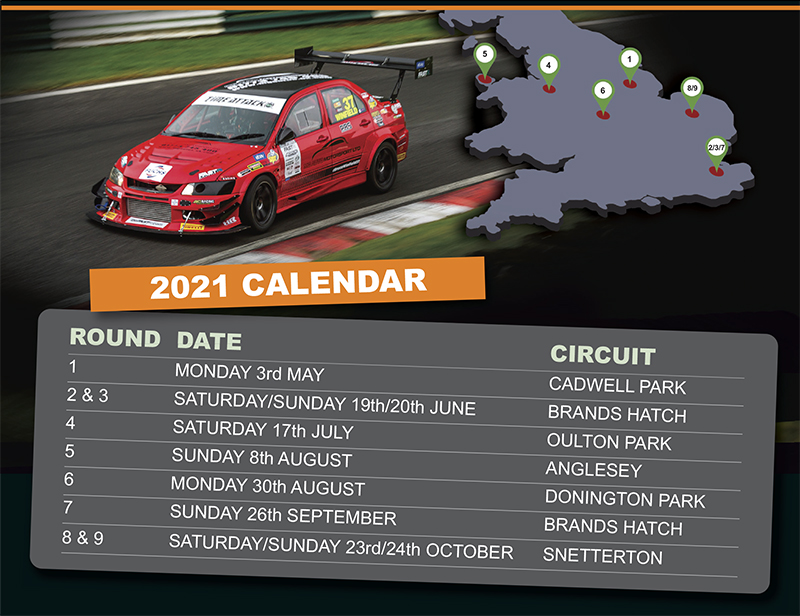 In a move designed to avoid any last-minute changes and enable competitors and spectators to plan their season with greater confidence, championship organisers are pleased to announce a revised calendar that sees Time Attack's first visit to Anglesey since 2012 change from its initial 11th April date to a new slot on 8th August.
Consequently, the North Wales event will now represent the fifth of this season's nine qualifying rounds.
Therefore, Cadwell Park on 3rd May will become 2021's opening round and signify a return to tradition, as the championship's annual visit to Lincolnshire on May Day Bank Holiday Monday has been the regular starting point for many previous seasons.
Revised 2021 calendar
Rd 1: Mon 3rd May – Cadwell Park
Rds 2/3: Sat 19th/Sun 20th June – Brands Hatch
Rd 4: Sat 17th July – Oulton Park
Rd 5: Sun 8th August – Anglesey
Rd 6: Mon 30th August – Donington Park
Rd 7: Sun 26th September – Brands Hatch
Rds 8/9: Sat 23rd/Sun 24th October – Snetterton