There's not long now until Round 2 of the UK Time Attack Championship at Snetterton. As our teams and drivers burn the midnight oil trying to get ready in time, let's have a quick look over the current Time Attack lap records our drivers will be trying to beat around the Snetterton 200 circuit on Sunday..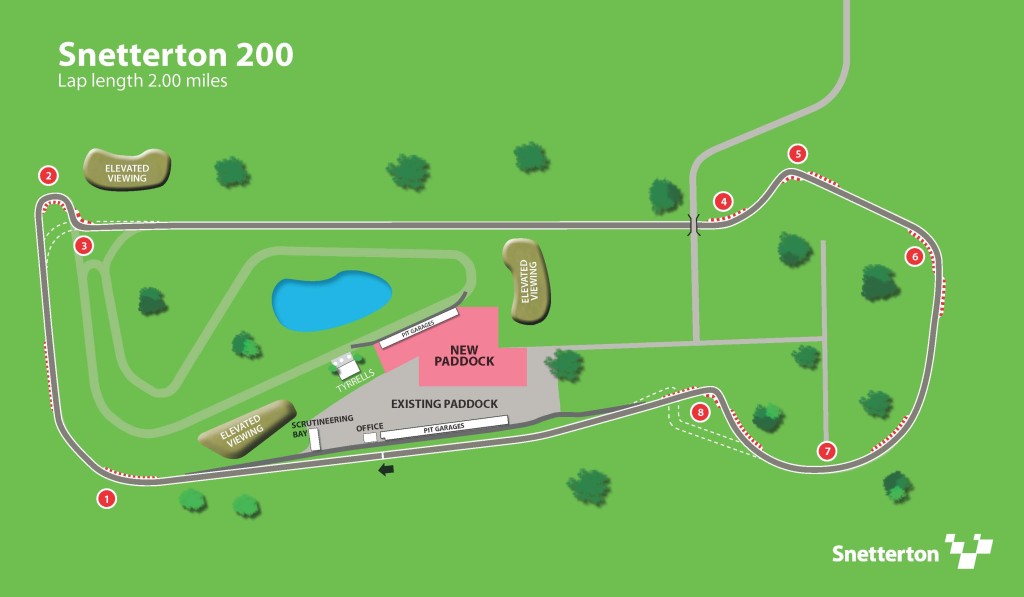 PRO Extreme
Lap Record: 1:10.880
Gareth Lloyd, SVA Imports Mitsubishi Evo VI  [2014]
Andy Demetriou smashed the competition at Cadwell Park in Round 1. His 'Black Mamba' Mitsubishi Evo has clearly evolved since last year, if it can stay reliable then Gareth Lloyd and SVA's lap record from last year could be under threat!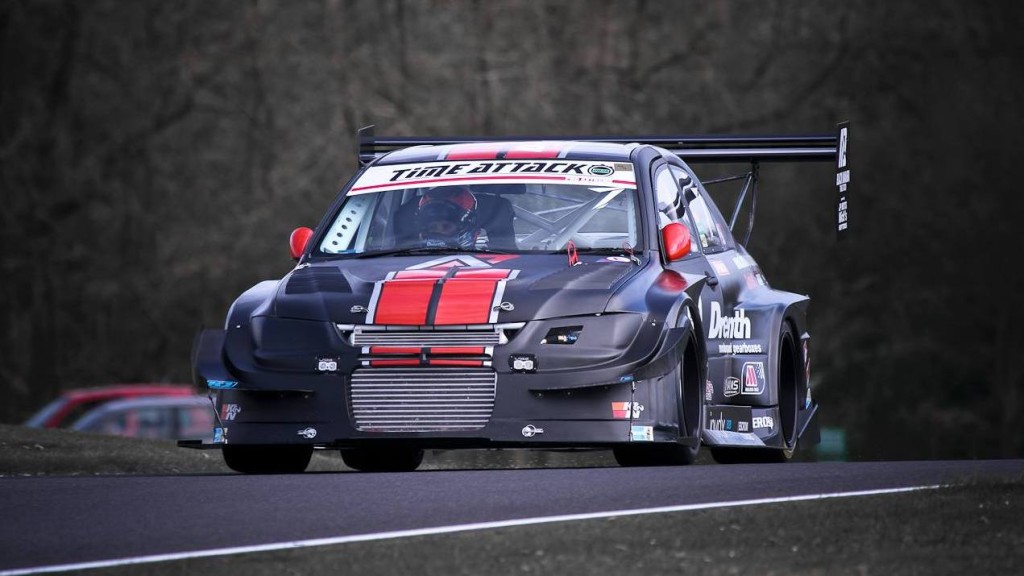 We also look forward to seeing the battle between 'The Iceman' Richard Marshall and 'The Flyin' Scotsman' Andrew Barbour continue. The pair are both new to Pro Extreme, and were separated by just a tenth of a second at Cadwell.
We are also expecting the return of SVA Imports in their revised Evo VI, with Gareth Lloyd behind the wheel. Can they defend their lap record? Or will Phil Reed and Brad Sheehan spoil the party, in their first Pro Extreme event? It's a class packed with Evos, and they're the fastest Mitsubishi Evos around!
PRO
Lap Record: 1:12.176
Simon Scuffham, Lotus Exige [2013]
(N.B – Pro 2WD 1:16.115 Simon Deaton, Porsche 911 GT3 [2013] – class n/a for 2015)
It's a trio of extreme RWD machines that will aim to erase Simon Scuffham's lap record from the history books. The two long straights, Senna and Revett, will give all our competitors a chance to spread their legs. Which possibly tilts things in favour of Kevin Jones in the 650bhp Noble M12 GTO3, compared with the 300ish bhp KTM X-bow of Lee Broadhurst.
So it's good timing for Dalibor Kvasai to have a bit more power to play with. The 'Kermit II' team still haven't got full boost to play with, but do have an increase to 1bar (14.5psi), meaning 665bhp and 8,000rpm will be available for the first time at Snetterton. One to listen out for with that screaming 20B turbo rotary engine.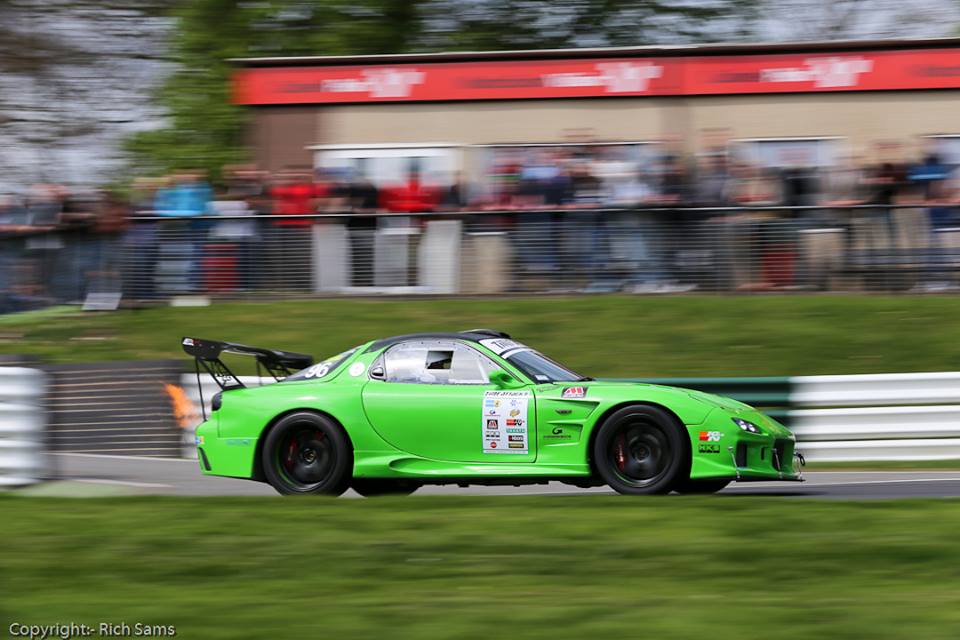 Club PRO
Lap Record: 1:14.989
Marc Kemp, Mitsubishi Evo [2013]
(N.B – Club Pro 2WD 1:20.676 Bo Nielsen, Vauxhall Astra VXR [2013] – class n/a in 2015)
Evo, Astra, Golf and Corolla line up in a diverse Club Pro battle. Can the 2WD guys compete with Russ Paton and his 4WD Evo, now that the 4WD and 2WD Club Pro classes have been merged together?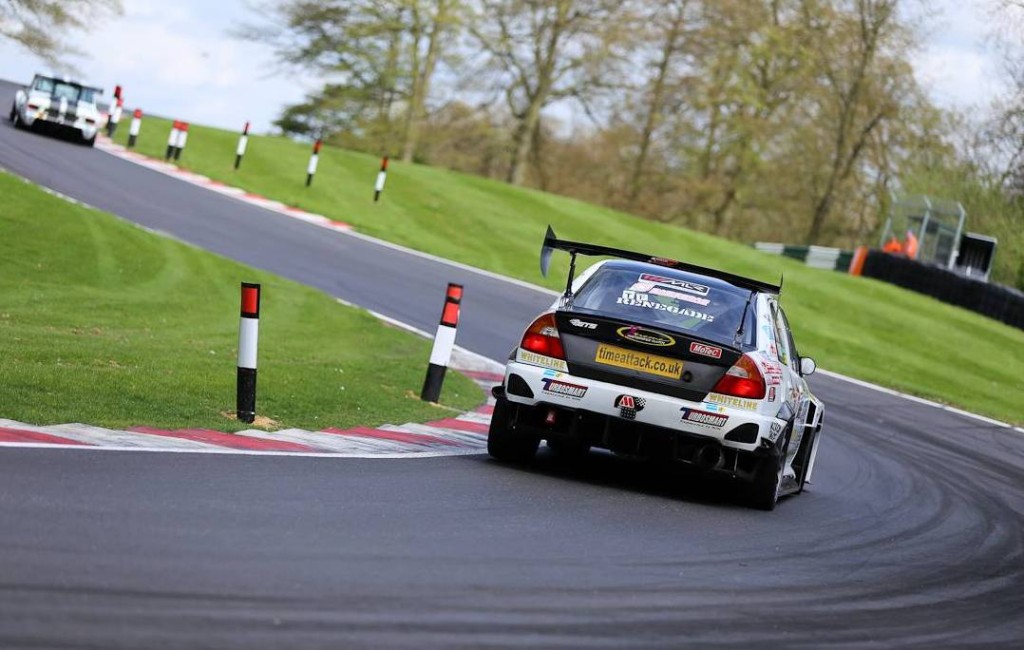 Club 4WD
Lap Record : 1:17.047
Lee Bullen, Subaru Impreza [2013]
Damien Bradley was quickest Club Challenge 4WD driver at Cadwell Park. Last year a minor bump, red flags and a wet track prevented him from getting near the track record, can he go closer this year? Or will Jose Calleja or Simon Griffiths get revenge?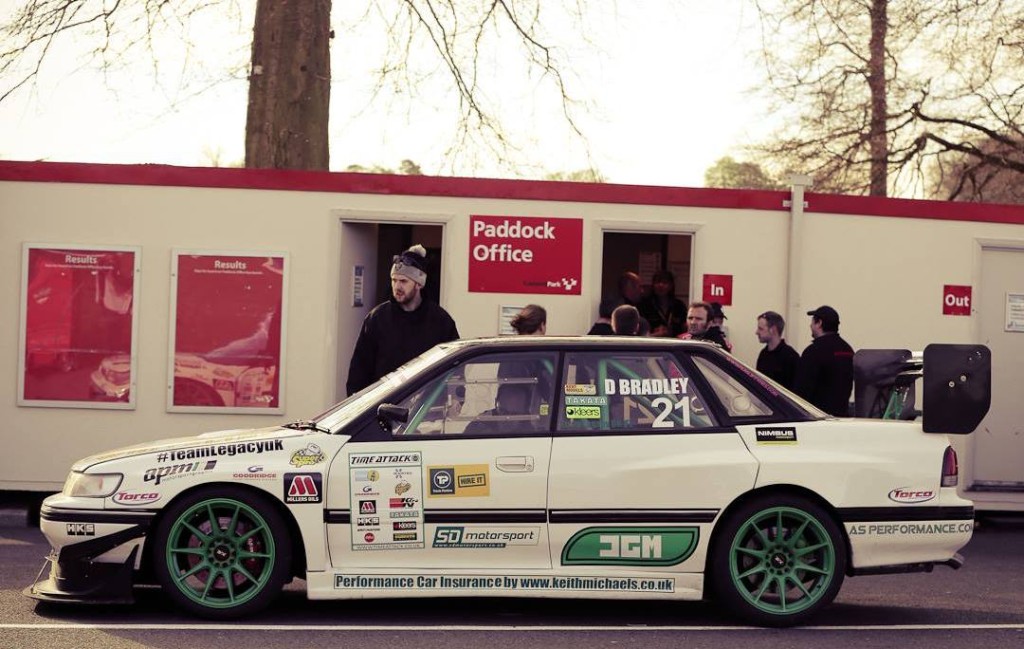 Club FWD Challenge
Lap Record: 1:23.101
Will Watson, Vauxhall Astra VXR [2014]
[beat Club FWD Marc Donnelly Ford Escort 1:23.385 2013]
Vauxhall Astras seem to be well-suited to Snetterton. Last year Will Watson earned his first Time Attack win at Snetterton, replacing Mk3 Ford Escort double-champion Marc Donnelly's lap record in the process. So it seems lined up for Round 1 winner Daniel Clark in his Vauxhall Astra, right? Possibly. The truth is Club FWD is one of the largest and most competitive classes in UK Time Attack. Making Club FWD even more exciting is the fact that former record-holder and reigning champ Marc Donnelly is also amongst the field. It's also worth nothing that Neil Wrenn has reduced the amount of aero on his turbocharged Honda Civic, in preparation for the longer straights at Snetterton.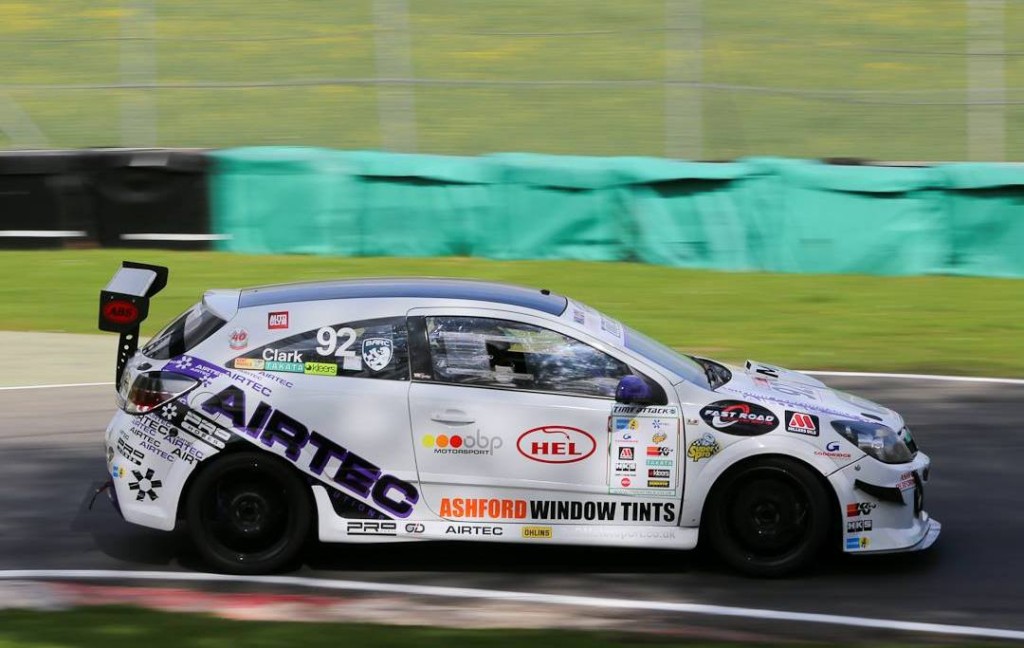 Club RWD Challenge
Lap Record: 1:20.200
Kevin Jones, Noble M12 GTO-3 [2014]
Last year's Club RWD record-setter Kevin Jones has moved up to Pro, leaving this year's Club RWD entrants a free run at the record. Fellow Noble driver Simon Roberts will be hoping to put in a good performance, to back up his Round 1 victory, as will Time Attack regular Umar Masood, who ran Simon close at Cadwell. Keep an eye on James Proctor too, as he continues to transition from fwd to rwd in his Nissan 350z, and Anthony Woo in an S14 Nissan 200SX.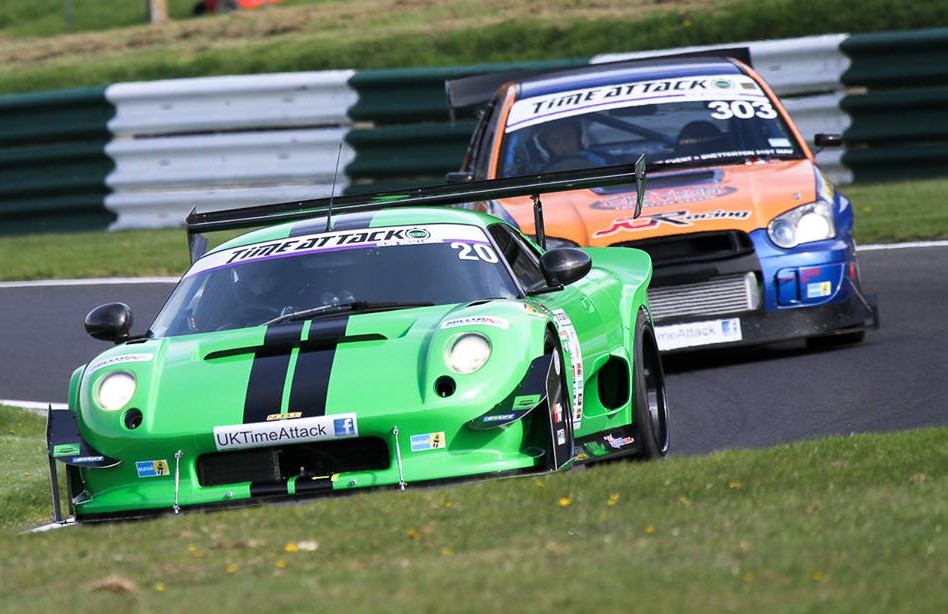 We also have a very special One-Hit Wonder – Alex Newman will be making his debut in the S13 Nissan 200SX that has been lovingly tweaked by tuners Eurospec. The 200SX has a big spec list but time will tell how quickly Alex can get on the pace of the Club RWD pack at Snetterton.
Clubman, Clubman+, Pocket Rockets
No Lap Records set
All three of these classes are new for 2015, hence the fastest times at Snetterton will set new lap records. Clubman is the entry-level class for lightly-tuned cars, and has now been split into Clubman and Clubman+. At Snetterton, Clubman features hot hatches, while the larger-engined and turbo 4WD machines are now in Clubman+. We have three One-Hit Wonders joining us across both classes. So Mark Flook has plenty of competition after dominating Cadwell Park in his R35 GT-R.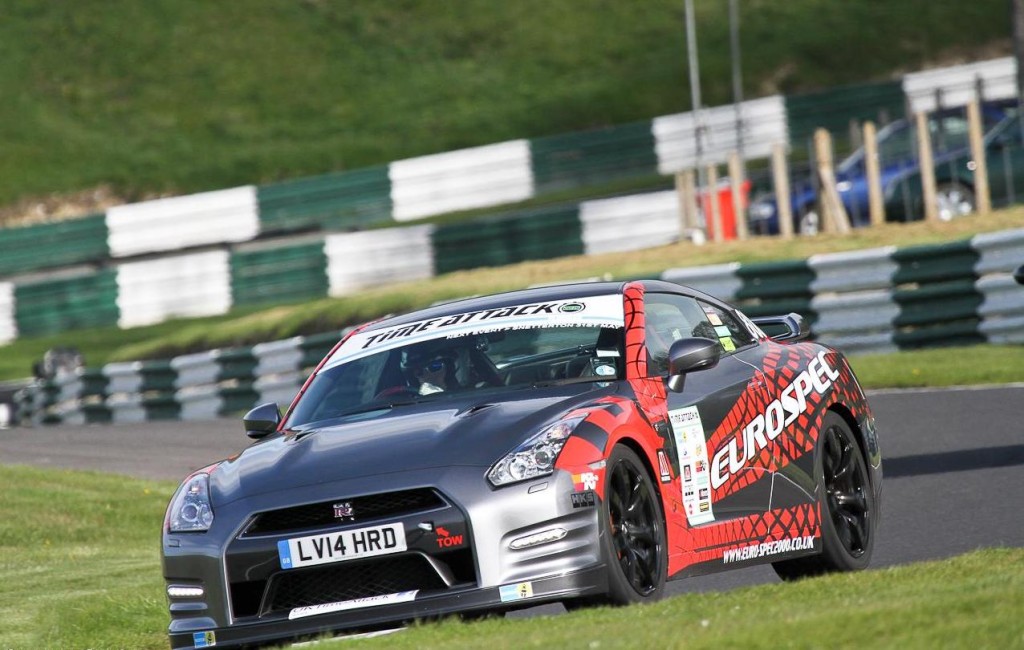 There's a change in Pocket Rockets too; the distinction between naturally-aspirated and forced-induction has gone. Pocket Rockets now offers a simple opportunity to build and drive the fastest compact, small-engined car – regardless of how you make your power. Turbo, Supercharger or high-compression NA with cams and individual throttle bodies. Who will come out on top at Snetterton? Stewart Summers has to be a front-runner in his supercharged Citroen Saxo, or maybe Tim Kite's heavier but more powerful turbocharged Mini will race to the front?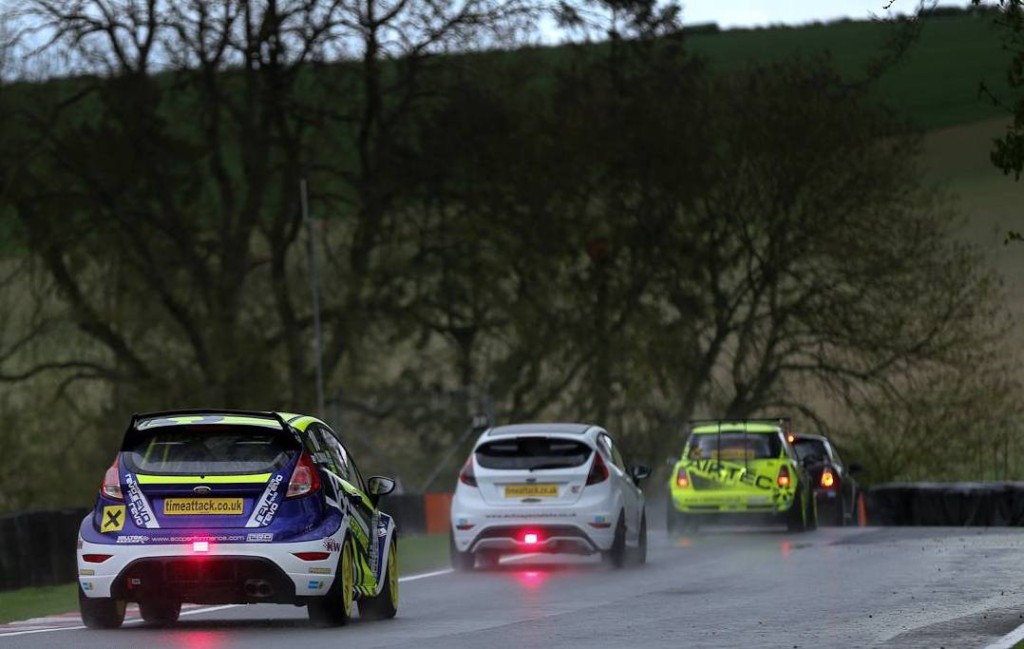 One driver they are all going to have to watch out for on the track – but won't be scoring any Championship points or competing for the OHW trophy – is our very special guest driver. We're pleased to announce that Sam Brabham, son of David Brabham, will be driving the Celebrity OHW Airtec Fiesta ST! It will be great to see how quickly Sam can get used to the Time Attack challenge. We'll be watching his times closely. Good Luck Sam!
Classic & Retro Pro, Classic & Retro Club
No Lap Records set
Finally, but by no means least – it's the Classic & Retro Classes. As Retrokings are our hosts, it seems very fitting that our second official round of classic Time Attack takes place here. In Pro, you can expect more dropped-jaws when Lloyd Wright takes to the track in his V8-engined Mk1 Escort.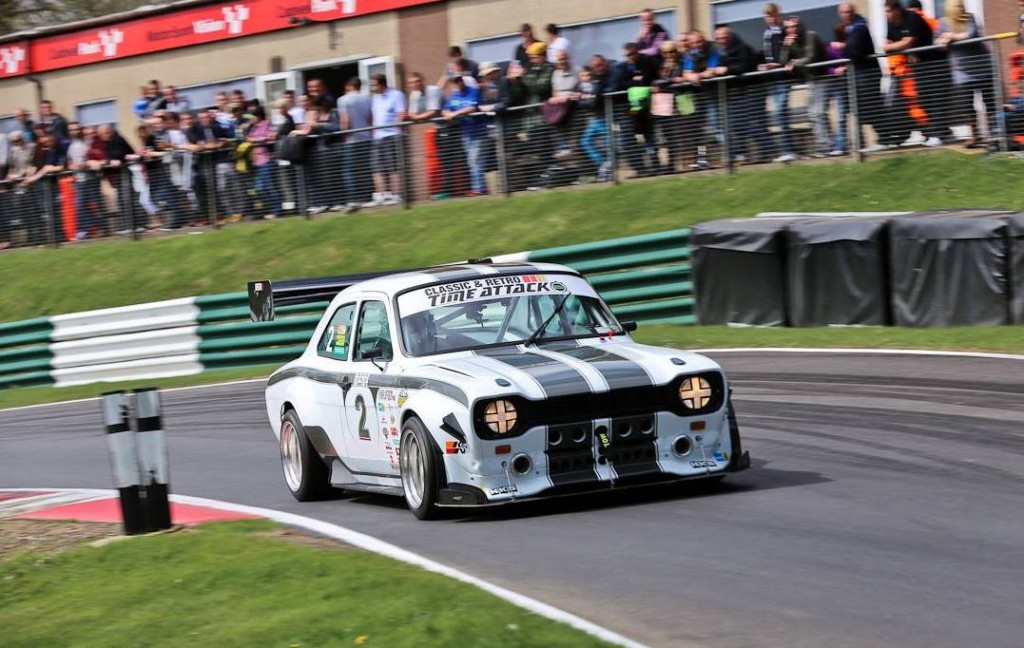 While Classic & Retro Pro will be a shoot-out between Jeff Whitbrook in the small turbocharged Daihatsu Charade GTTi, and Alan Tolley's Ford Sierra XR4x4.
Good Luck to all our Time Attack Championsip competitors and One-Hit Wonders this weekend. Come and watch them in action at Retrokings, the debut show for Classic and Retro cars. It's too late to order tickets but you can pay at the gate.
For a full list of competitors and a timetable, click here
Remember, it's not racing.. it's Time Attack!