We return to the world famous Silverstone National circuit for Round 5 of the 2014 UK Time Attack Championship.
Silverstone hosted the opening round of the Championship back in April. That turned out to be an exciting event with intermittent rain causing both teams and drivers real headaches. Tyres and racing lines were changed throughout the day to stay on top of the wet-dry-wet conditions. Drivers battled bravely against the slippery conditions but as a result grip levels were down, and the only new lap record set at Round 1 was for the new Pro Extreme class. If the weather holds out at Trax on Sunday, our hosts for Round 5, will there be any new lap records set?
Pro Extreme
Lap Record: 58.444
Olly Clark – Roger Clark Motorsport "Gobstopper II" Subaru Impreza – 2014
The new Pro Extreme Silverstone lap record was set by Olly Clark during the Practice session of Round 1. So that should tell you everything you need to know, about the changing weather conditions and reliability issues that plagued every competitor back in April. This is one record that could fall if the track stays dry.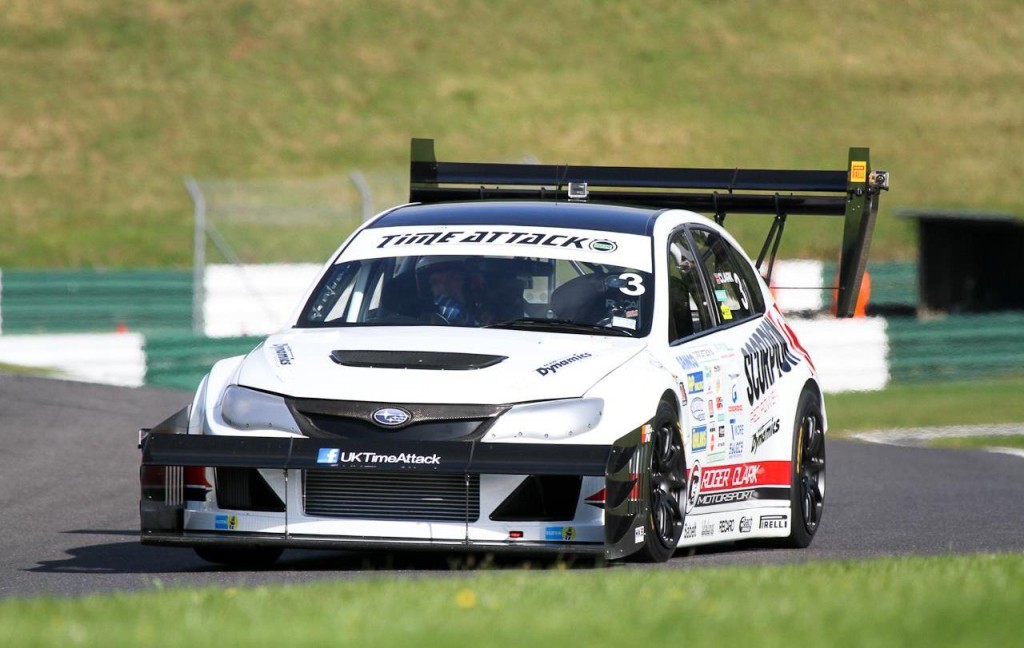 We also have a trio of exciting One-Hit Wonders this weekend; Tim Hood's menacing TVR Sagaris, the return of Simon Norris in his short wheelbase Norris Designs Mitsubishi Evo, plus the eagerly-anticipated Time Attack debut of Andy Forrest's 6-cylinder Subaru Impreza – the 2014 Ten of the Best Champion is coming to test himself. How will he compare?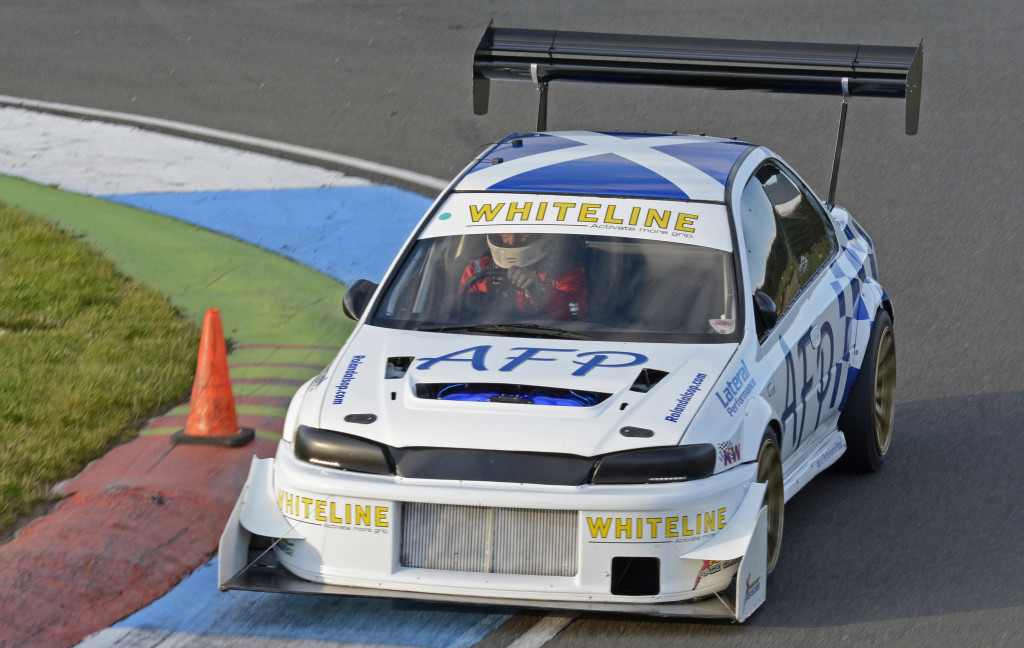 Pro
Lap Record: 57.989
Olly Clark – Roger Clark Motorsport "Gobstopper" Subaru Impreza – 2009
A familiar name holds the Pro Class lap record but in the first RCM "Gobstopper" this time, a classic-shape GC8 Subaru Impreza, way back in 2009. It's proved a formidable record, surviving three subsequent visits to the Silverstone National circuit by the Time Attack party.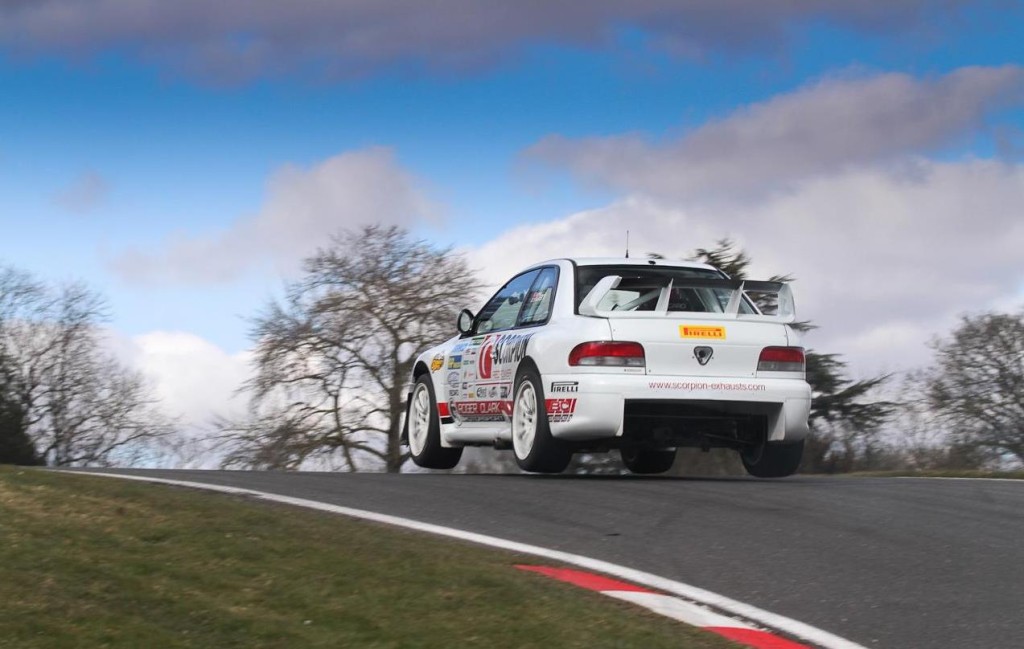 However, in 2014 there is a formidable Pro Class leader in the form of Richard Marshall and the HEL Performance Mitsubishi Evo 9. Having won every round they've entered so far, how far will Richard push to break the record? A task made even more tricky by his absence at Knockhill for Round 2. This year all competitors must drop one round score, so Richard has effectively already had his. An early mechnical failure could open the door to the likes of Scott Robson or Simon Deaton.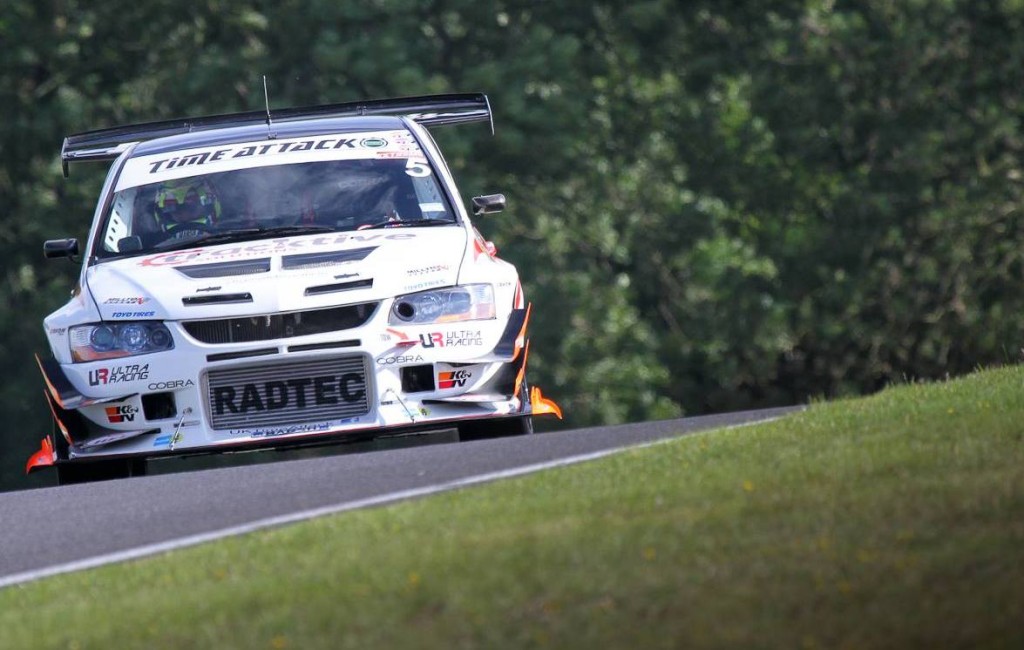 We also have a pair of very fast Mitsubishi Evo One-Hit Wonders; Peter Cook, the fastest Pro OHW at Round 3, Snetterton. Plus Gary Hayward, owner of the popular Automotive Performance Tuning (AP-Tuning). Peter is a customer of Gary's, so we'll be watching to see how this pair compare to the rest of the Pro Class, and each other!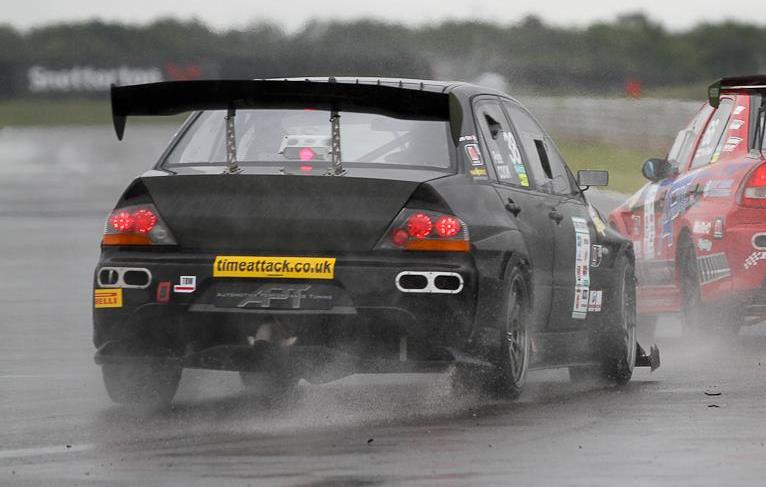 Sadly, we won't be seeing the Lateral Performance "Banana" Subaru Impreza at Silverstone. Steven Darley of SD Motorsport has simply run out of time to get the new engine rebuilt and under the bonnet. We hope to see Steven and the Banana at Brands Hatch in October. Fingers crossed.
Club Pro
Lap Record: 1:00.026
Phil Reed – Ross Sport / AP Tuning Mitsubishi Evo – 2014
The big news from Club Pro is that Phil Reed is out! Phil dominated the early rounds of this year's Championship, setting a new Club Pro Lap Record at Silverstone in Round 1, but unforseen circumstances have pushed Phil out of Round 5. Hopefully he'll be back for the final round at Brands Hatch.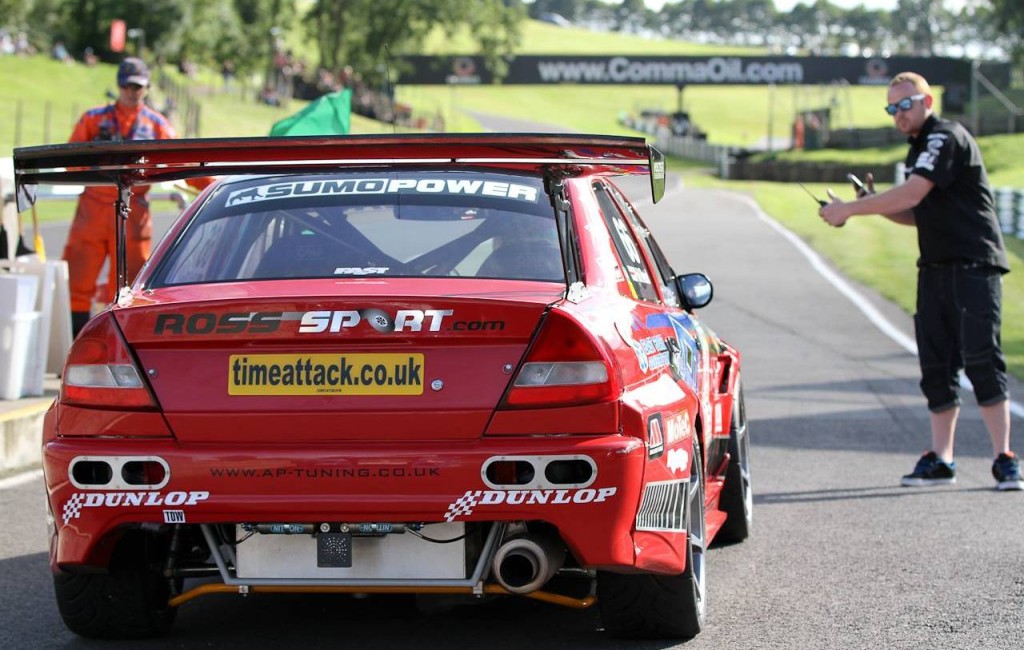 That means we miss out on the battle between Phil and Andrew Barbour. Andrew has been fighting back in his NR Autosport Mitsubishi Evo over recent rounds and now leads the Championship, setting his own Club Pro Record at Cadwell Park in the last round.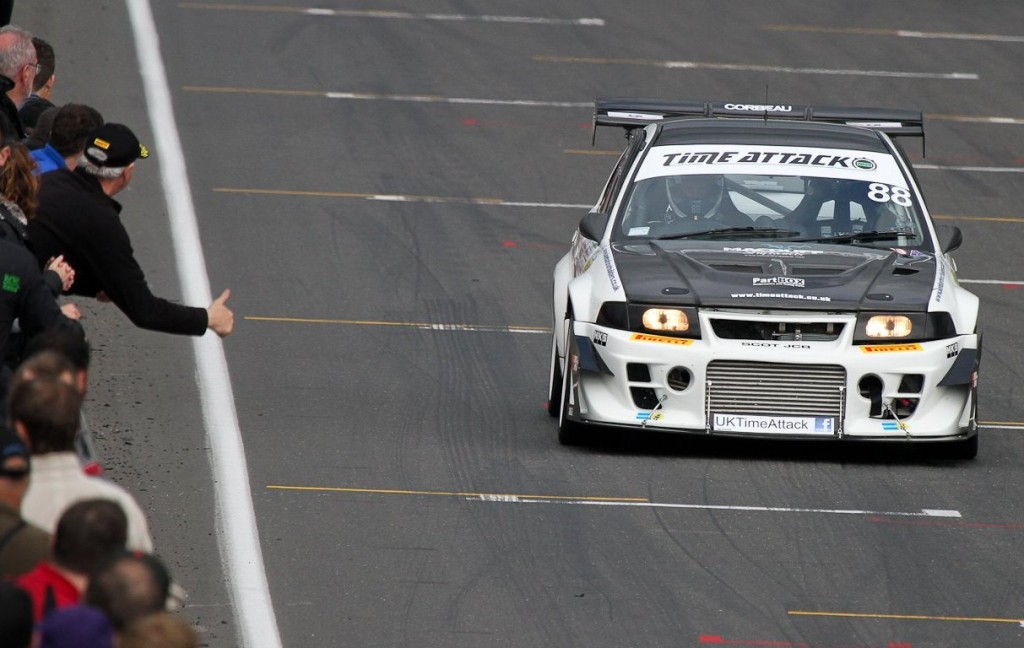 Phil's absence opens the door for the returning Russ Paton (HQ Garage Mitsubishi Evo) and Ronnie Amis (Airtec VW Golf). Ronnie is currently third in the standings before the adjustments for everyone's dropped score, so a good performance on Sunday will squeeze the top three together at the top of the Club Pro standings.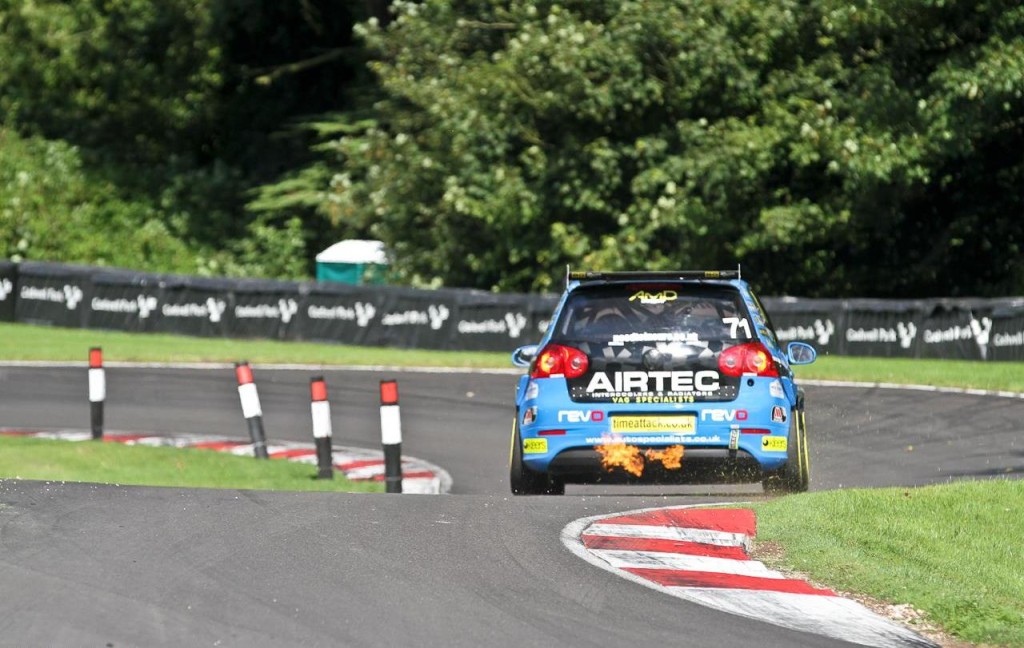 Club 4WD
Lap Record: 1:01.689
Kev Horsley – Subaru Impreza – 1:01.689
Dave Coe and his Subaru Impreza have led the way in Club 4WD this year, with stiff competition from the likes of Damien Bradley (Subaru Legacy) and Eric Holmes (Mitsubishi Evo) never far away.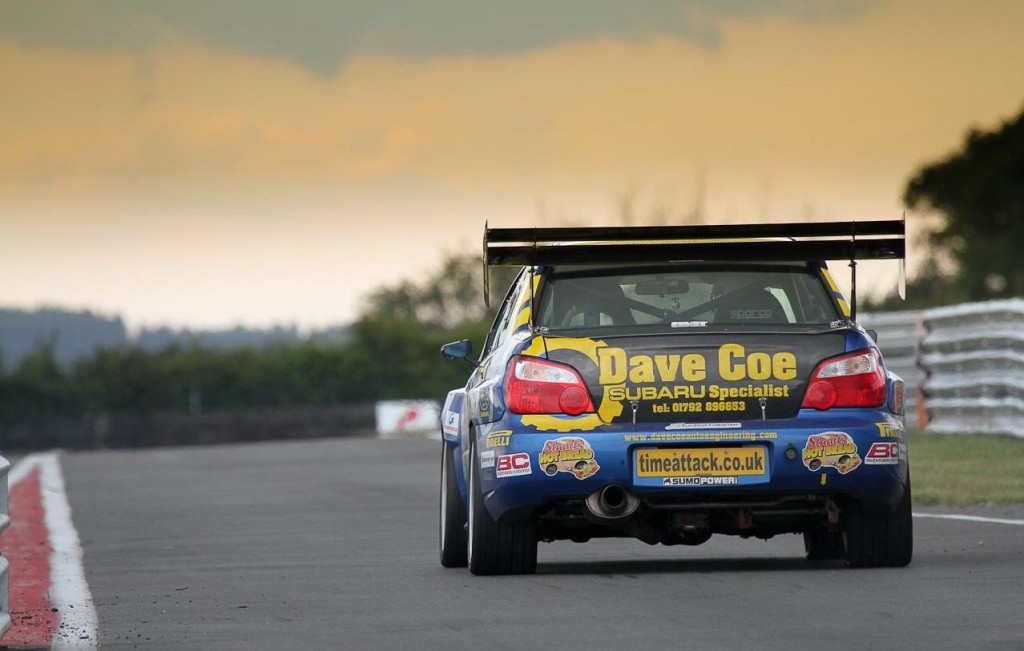 Talking of which, Damien Bradley has a gained a fuel sponsor since the last round. Nimbus Motorsport and Torco Race Fuels have agreed to support Damien for the remainder of the 2014 season. Damien is grateful to them and to Steven Darley of SD Motorsport, for arranging the deal.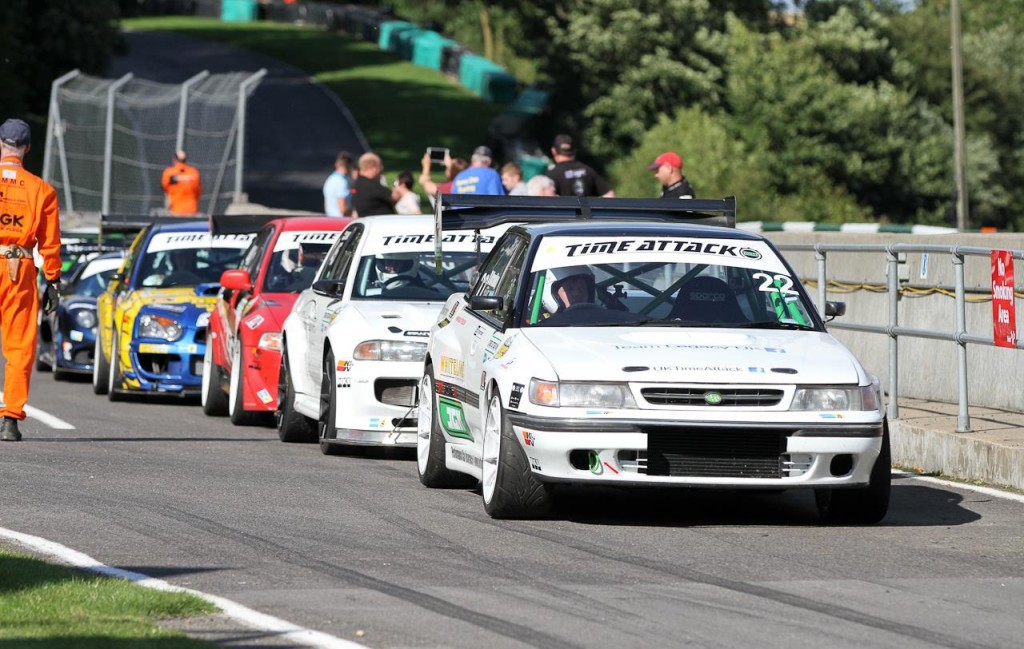 While Eric Holmes has also been forced out of Round 5, which will really hurt his Championship challenge. While Mark Flook will be in his Nissan R35 GT-R rather than his usual Eurospec Mitsubishi GTO, as the development work on the GTO continues. It's also worth noting the rise of his Eurospec team-mate Jason Bird in his Mitsubishi Evo too. Jason has finished on the podium of the last two events; third at Snetterton, second at Cadwell Park, but is yet to make it onto the top spot. Will he finally snatch a win at Silverstone?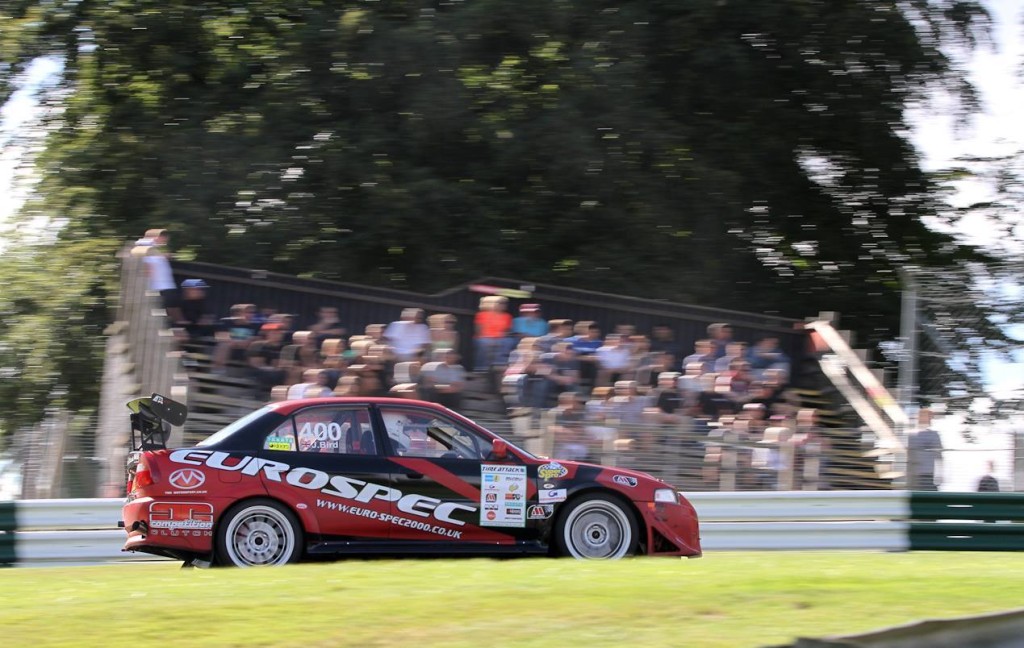 Club RWD
Lap Record: 1:02.360
Kevin Jones – Noble M12 GTO3 – 2014
There's not much left to write about Kevin Jones and his fearsome Noble M12 GTO3. He smashed the Club RWD lap record at Round 1, so if the track remains dry all day could he go even quicker on Sunday?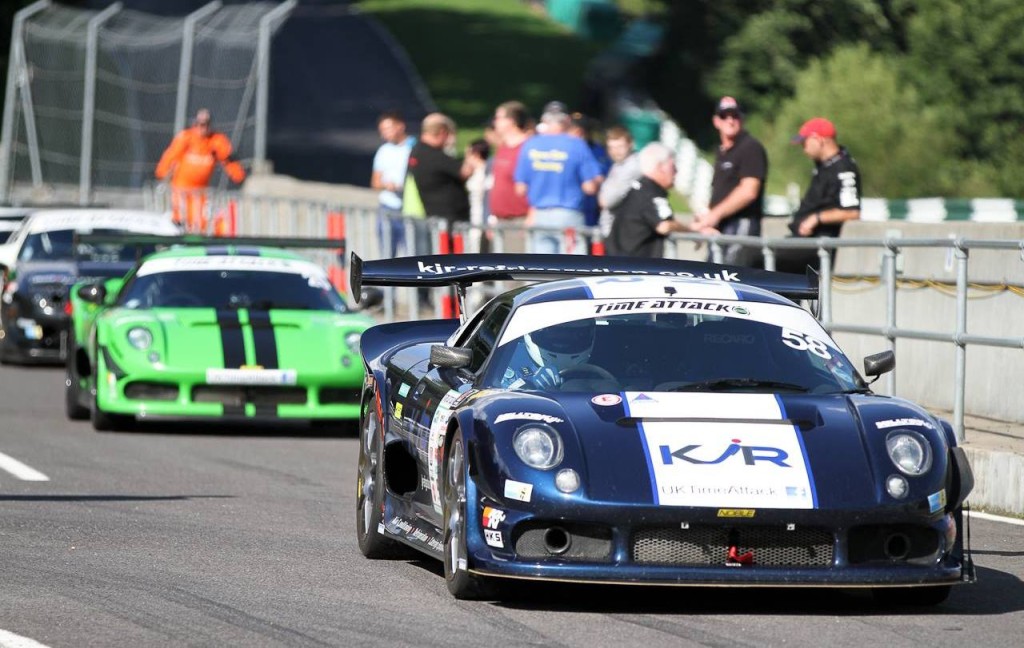 He'll certainly have plenty of competition. Umar Masood is pushing the boundaries with his new sponsor RotaryMotion, while fellow rotary driver Neil Clark grabbed second spot on the podium at Cadwell Park, with a new turbo setup that favoured response over power. How will that effect Neil's performance on the long straights of Silverstone?
While Simon Roberts follows up his excellent debut at Cadwell Park with another One-Hit Wonder appearance at Silverstone. He won't score any Championship points, but can he go faster than Kevin on the day?
Club FWD
Lap Record: 1:05.392
Jonny Fletcher – GR Performance Vauxhall Astra – 2014
There's still everything to play for in Club FWD. Jonny Fletcher started this year as he finished 2013, with a win and also a new Club FWD lap record at Silverstone in Round 1.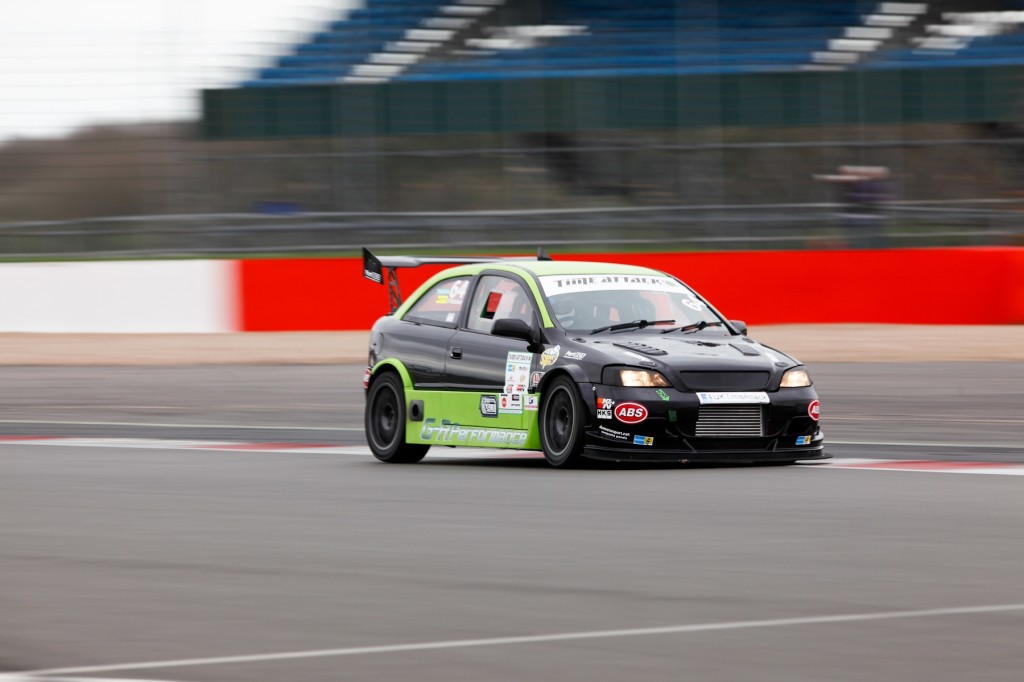 However, ignoring the one round score that every competitor must drop this year, our current Championship leader is reigning Club FWD Champion Marc Donnelly. Unfortunately, with just nine days to go until Round 5, Marc's engine bay looked like this: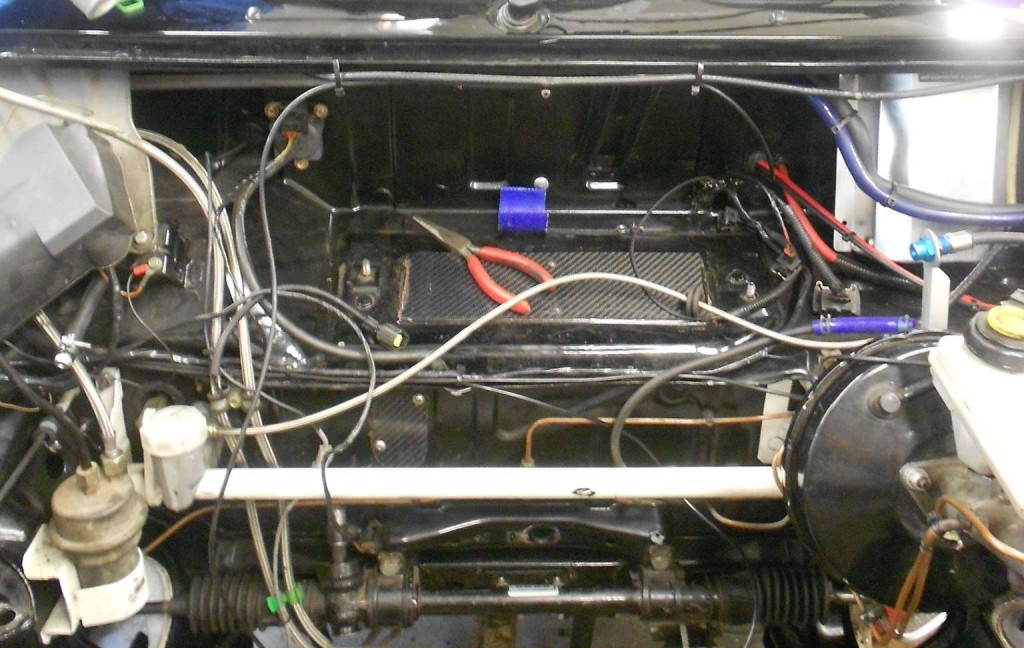 So it's going to take a big effort for Marc to get the car ready in time.
Can these two be beaten? It's certainly possible and the chasing pack is hungry! In fact, the last two rounds have been won by Will Watson (Vauxhall Astra VX-R) and Adam Jones (Honda Civic Type-R) – two drivers who are definitely on the rise in Club FWD.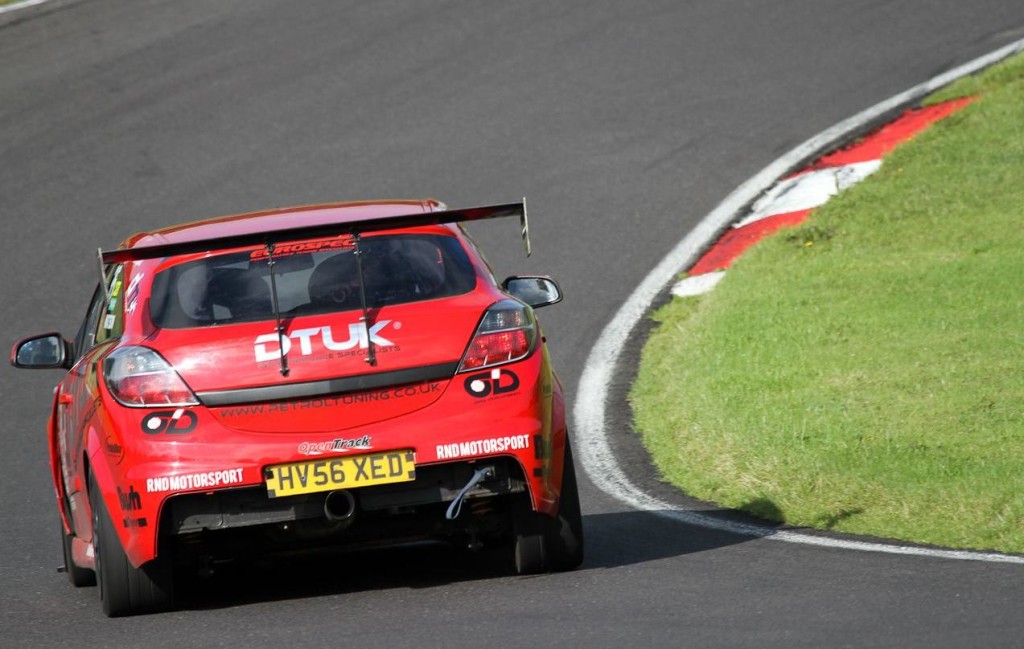 We also have a OHW from overseas in the form of Danish Time Attack veteran Bo Nielsen and his Forge Motorsport-supported Vauxhall Astra VXR. Bo is a familiar face in Time Attack circles, and his Astra is very quick. So don't be surprised to see him on the pace from the outset at Silverstone.
Club NA
Lap Record: 1:04.256
Jeff Milham – TVR Tuscan – 2008
Last time we challenged our Honda Civic drivers in Club NA to beat the lap time set by a fully-sorted E36 BMW M3, and Mark Burnett managed it. Surely it's too much to expect them to better a TVR Tuscan at Silverstone, with it's long straights?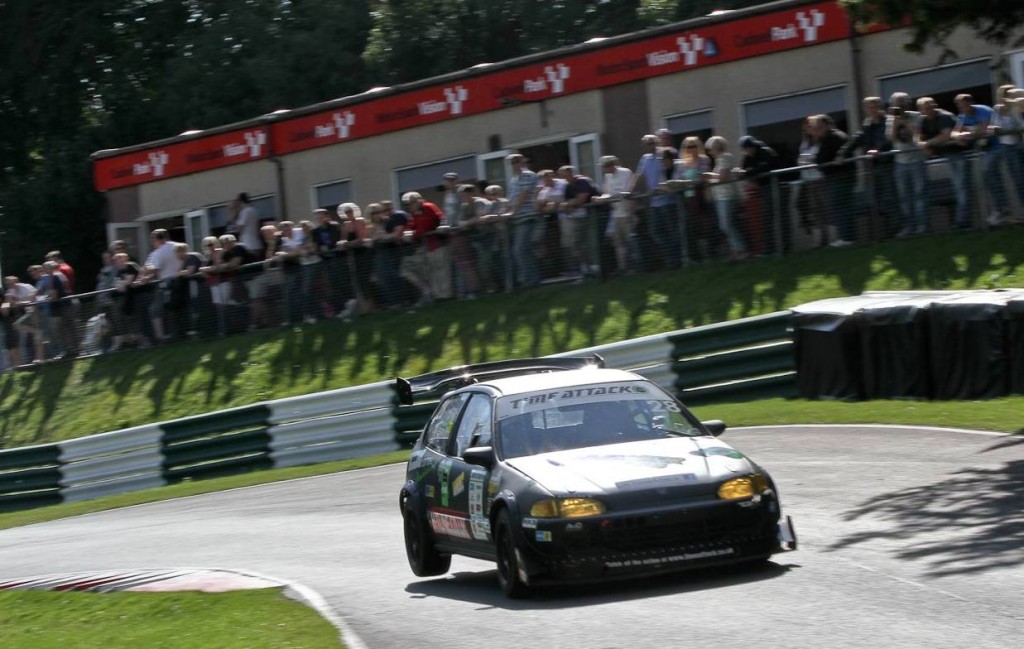 It's a hard task but our Club NA drivers are up for the challenge. Mark Burnett (Honda Civic) blew everyone away at Cadwell Park in his Honda Accord Type-R powered EG Civic. Beating not only the Club NA lap record, but all the turbo drivers and the Club FWD record too!
However, FD2 Honda Civic Type-R driver James Procter might have something to say about that. Pride is on the line and that's all the motivation he needs.
Advanced tickets are no longer available online, but you can still pay for entry and the gates at Silverstone for Trax Show on Sunday. Tickets are £23 per Adult and all children under the age of 14 enter for free when accompanied by a paying adult!
Round 5 of the Time Attack Championship is hosted by Trax, so there will be plenty to see and do in the gaps between the action.
For a full list of confirmed drivers in all classes, click here 
For a reminder of the Championship standings, click here
We'll see you Sunday. Until then remember: It's not racing, it's Time Attack!