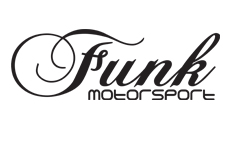 Funk Motorsport are proud to sponsor the 2020 Time Attack season.
Who are we?
Funk Motorsport are the UK's heat management specialists. With a wide range of thermal products, we are here to help you protect against the dangers of heat. Funk Motorsport thermal products can be seen in the highest forms of motorsport and are trusted by professional race teams and drivers worldwide.
From the start, our mission statement has been clear. Performance, protection and reliability. These three qualities are fundamental in every step of design, development and manufacture of Funk Motorsport products. Having been involved in motorsport and automotive tuning for many years, we have encountered a range of reliability issues – with heat being the main factor. With this knowledge and understanding, we have developed, through our own automotive experience, our very own range of heat lagging products to overcome these barriers and offer the products that you need – all in one place.
The Funk Motorsport heat management range includes:
Turbo blankets
Reflective sheets and tapes
Heat sleeving and vital line protection
Heat barriers and heat shielding
Exhaust protection
Component specific protection and much more!
Our team of experts are also able to cater for custom applications and made to measure thermal products.
Why Time Attack?
Heat Management can drastically improve the performance and longevity of vital automotive components. In the world of Time Attack where every second counts, it is important to ensure that your vehicle is running as intended throughout the session. Having supported individual teams and drivers with their Time Attack builds, it made sense for us to support the series to offer our expertise to the entire grid. We are here to overcome any heat problems that you may be facing.
To find out more or to speak to us about your Heat Management, visit us