The SVA Imports team shipped their Pro Extreme class Evo to Australia to compete at the annual WTAC event in Sydney. Unlike a previous attempt that was made by Gareth's old team in 2012 in a car which wasn't a real representation of how quick our Championship cars are, the SVA car is a true representation of UK Time Attack having recorded some of the quickest lap times at UK venues we have ever seen.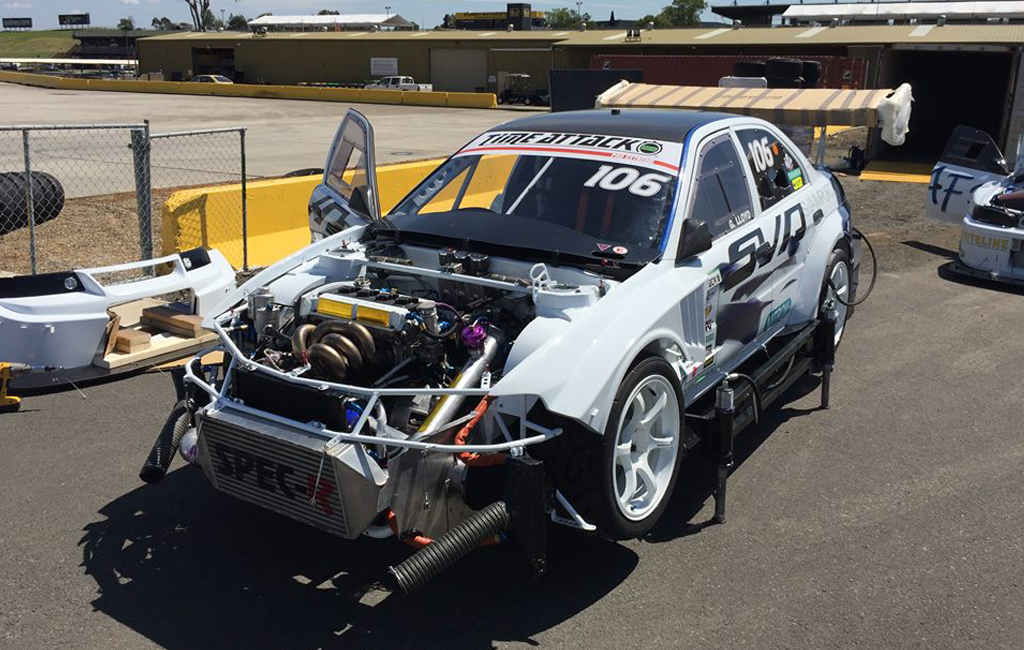 Originally the car was to be shipped by air at the end of our season however a change in tack by the organisers meant the car needed to shipped by sea, leaving earlier than expected and cutting short their attack on our 2016 Championship to meet their commitments of this event.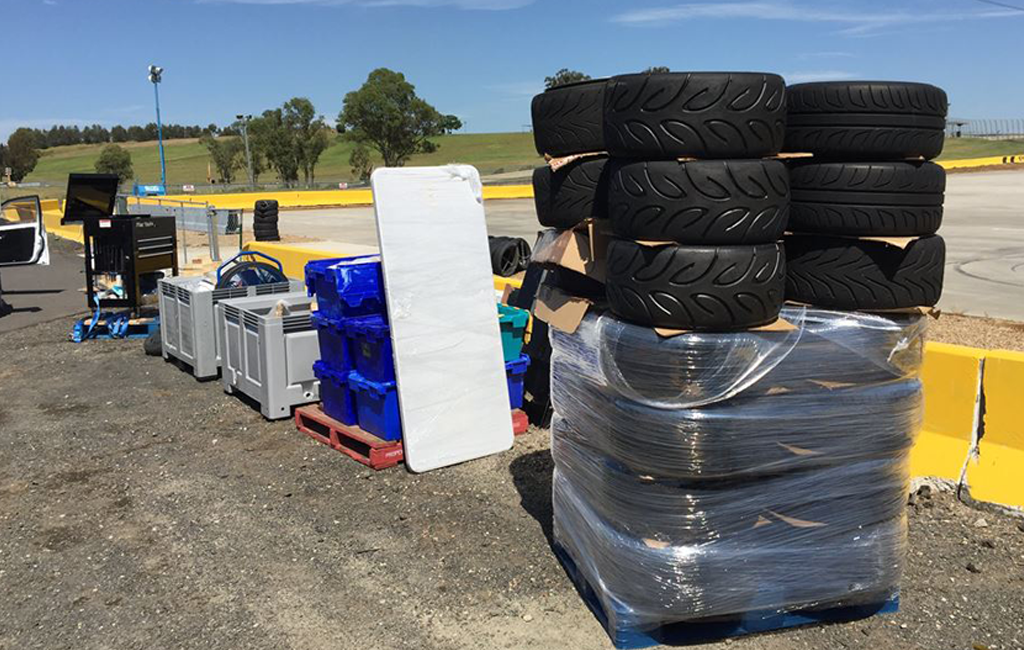 The SVA guys along with their comprehensive spares and equipment are now at the track and battling the heat to attack the circuit.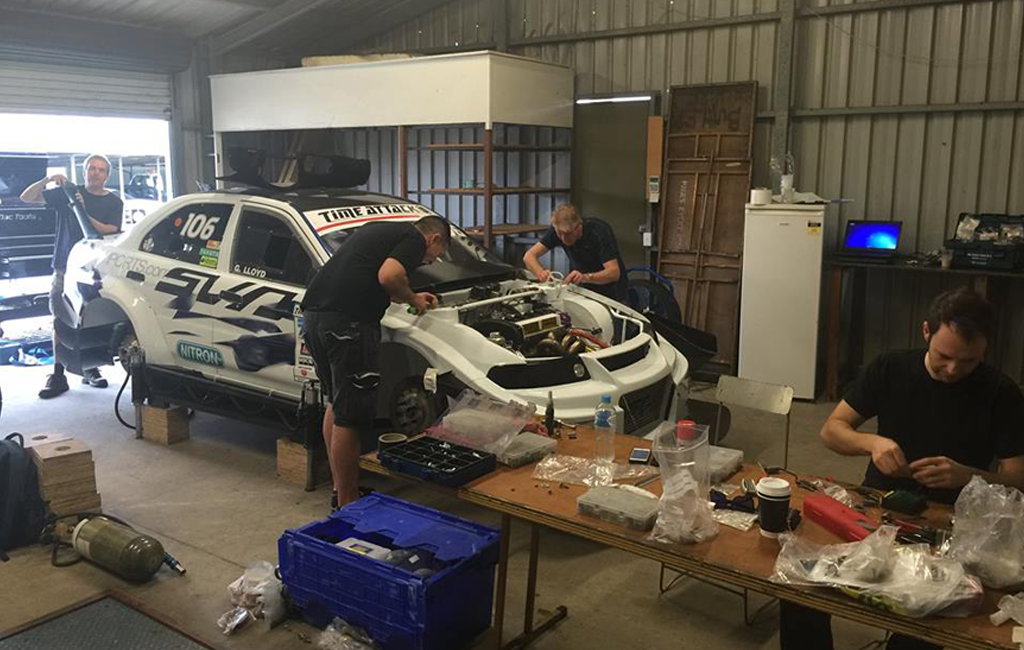 It's not been plain sailing for the guys so far as although the car is normally ultra reliable, the team have been plagued with some bad luck today, having various issues limiting their time on track ; with a broken carbon propshaft, power steering failure and bent suspension making the car difficult to drive.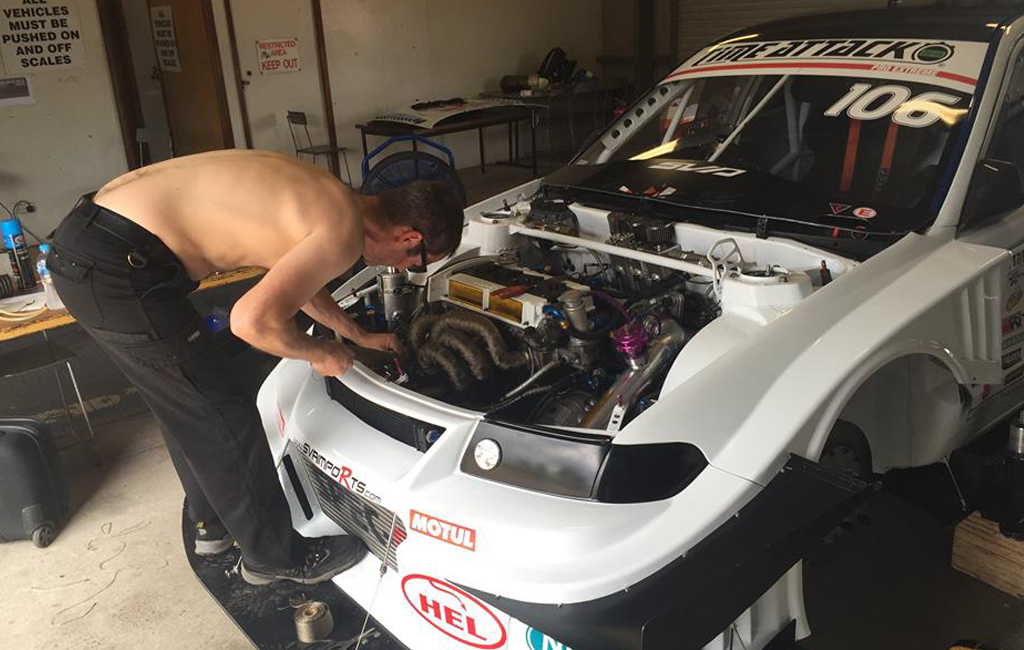 Despite these issues Gareth managed to get an installation lap in,  recording scruffy 1.29 lap due to the lack of power steering which is around 4 seconds off the current pace but there is little concern with the void at this moment in time as the guys have the opportunity to fix the issues and prepare for the main event, next time with power steering and some real power.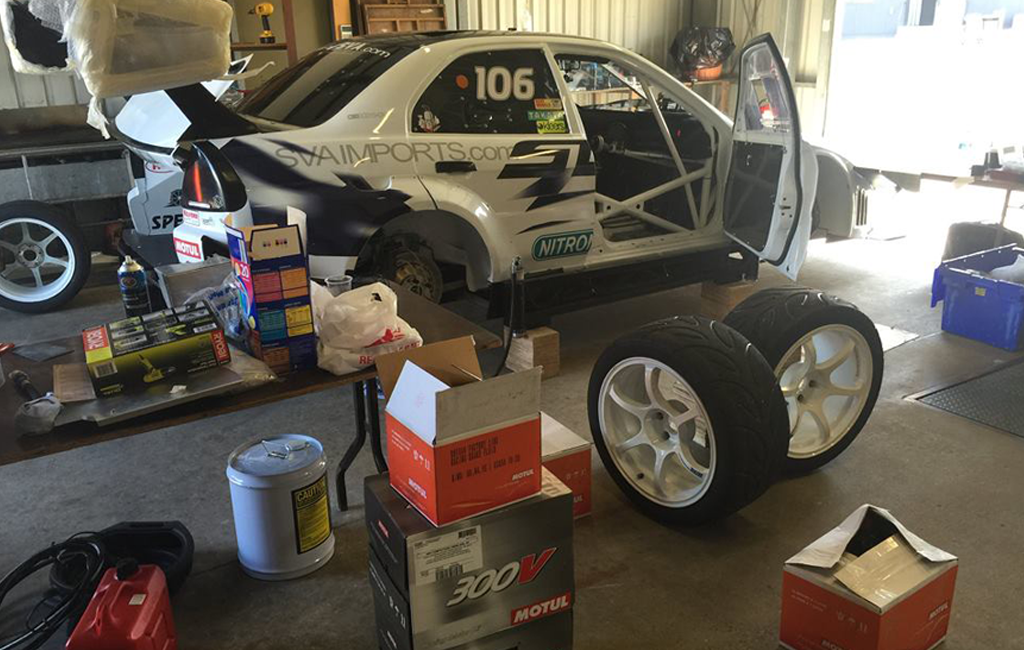 A new steering rack and pump are now in the car and its currently sleeping, waiting for the main event tomorrow where the Gareth Lloyd hopes to begin to show the real might of the cars performance.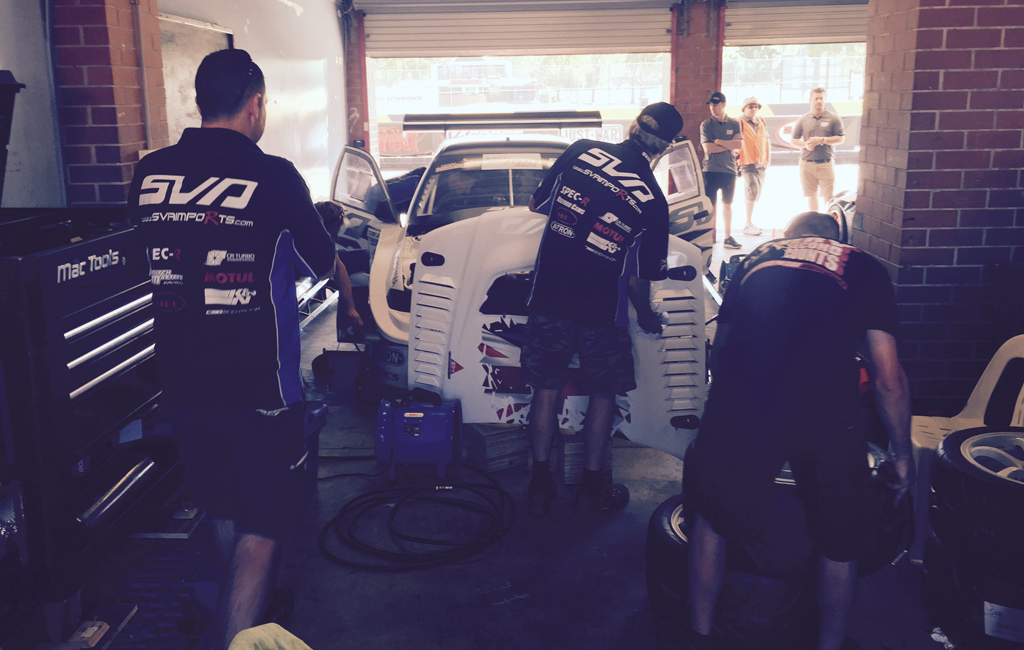 You can follow the live stream of the event and shout at the screen to support Gareth and all at SVA, see below. The SVA car participates in the PRO CLASS sessions, the first of which starts at around 12 midnight tonight at are HIGHLIGHTED IN RED in the schedule below. All times are local Sydney.
Event timetable [ LOCAL TIMES – SYDNEY AUSTRALIA ] – SVA SESSIONS MARKED IN RED

Saturday 17th October – WTAC Day2
| | | | |
| --- | --- | --- | --- |
| CLASS | | START | FINISH |
| Clubsprint | Session 1 | 8:10 | 8:40 |
| Open | Session 1 | 8:40 | 9:15 |
| Just Car Insurance Show'n'Shine | | 9:00 | 15:30 |
| Clubsprint | Session 2 | 9:15 | 9:50 |
| Open | Session 2 | 9:50 | 10:25 |
| Pro Am | Session 1 | 10:25 | 10:40 |
| Pro   SVA IMPORTS CLASS SESSION | Session 1 | 10:45 | 11:00 |
| | | | |
| --- | --- | --- | --- |
| MIDDAY MAYHEM | | START | FINISH |
| Red Bull Plane take off on the main straight | | 11:00 | |
| Stuntz Inc Show | | 11:30 | 11:45 |
| Spectator Pit Walk | | 11:45 | 12:20 |
| Hi-Tec Outlaw Drift |  Finals | 12:20 | 13:05 |
| Prep'd Motorsport Legends | | 13:05 | 13:15 |
| Rod Millen Pikes Peak Celica | | 13:15 | 13:30 |
| Drift Displays | | 13:30 | 13:50 |
| Turbosmart Flying 500 |  Finals | 13:50 | 14:45 |
| | | | |
| --- | --- | --- | --- |
| CLASS | | START | FINISH |
| Pro Am | Session 2 | 14:45 | 15:00 |
| Pro    SVA IMPORTS CLASS SESSION | Session 2 | 15:00 | 15:25 |
| WTAC Driver Autograph Session | | 15:30 | 15:45 |
| Motorsport Wiring Miss Time Attack | | 15:15 | 15:30 |
| Just Car Insurance Show'n'Shine Trophies | | 15:30 | 15:55 |
| Clubsprint | Session 3 | 15:20 | 15:50 |
| Open | Session 3 | 15:50 | 16:25 |
| Pro Am | Session 3 | 16:25 | 16:40 |
| Pro     SVA IMPORTS CLASS SESSION | Session 3 | 16:45 | 16:55 |
| | | | |
| --- | --- | --- | --- |
| SUPERLAP SHOOTOUT | | START | FINISH |
| Clubsprint Shootout | | 17:15 | 17:25 |
| Open Shootout | | 17:30 | 17:40 |
| Pro Am Shootout | | 17:45 | 17:55 |
| Pro Shootout   SVA IMPORTS CLASS SESSION | | 18:00 | 18:10 |
| WTAC Trophy Presentation | | 18:20 | 18:50 |