Andy Demitriou's Pro Extreme Class Evo Comes
Officially our first entrant from Cyprus, Andy Dimitriou made  his debut in Time Attack at Round 2 last month in his temporary car , a Porsche cup car. Temporary? thats because his real Time Attack machine was not completed in time however it is now ready and will debut at Snetterton this Saturday for Round 3.
Having been mostly built in Cyprus, the car is now in the UK and has enjoyed its first shakedowns last week and is currently being prepared with the final adjustments and tweaks in readiness for its full competition outing.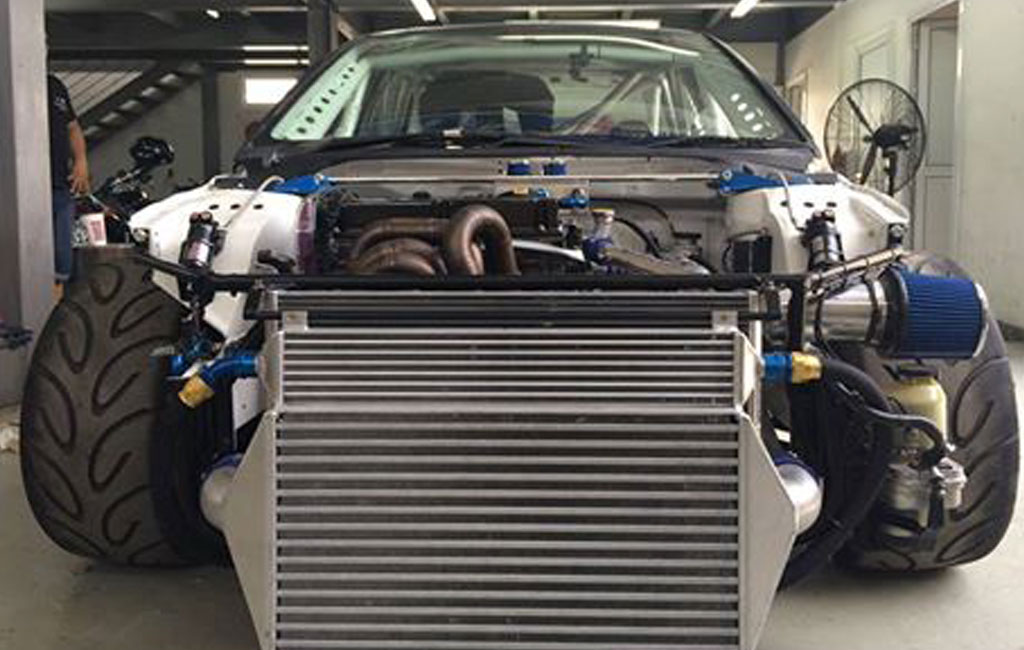 We caught up with Andy to ask a few questions to gain further insight into this machine and his own goals.
TAC : Round 2 at Knockhill was your debut in the Championship and you managed to pick up a trophy with the Porsche, what did you make of your first Time Attack event experience?
AD : Knockhill was a great experience for the whole team. We are quite new as a team to the Time Attack scene so, it was a great opportunity for us to participate in such a well organised, high profile event. Our car wasn't planned to be ready until Snetterton so, the fact that we picked up a trophy was an unexpected bonus.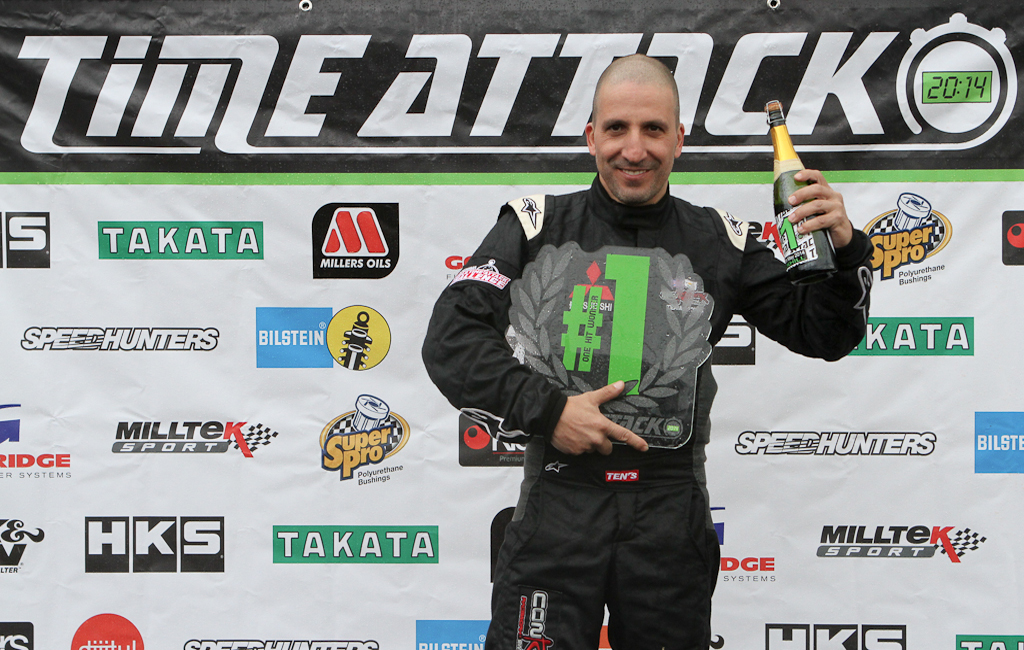 TAC : Seasoned racers will know your name already but for those that haven't, what sort of motorsport have you done in the past and how did you fair?
AD : I've been involved in motorsport in the UK for a number of years. I have raced in championships which include the Renault Spiders, Caterhams and Radicals. I have also done some British GT's and Porsche Carrera Cup. How did I fare?.. I would say I was pretty competitive.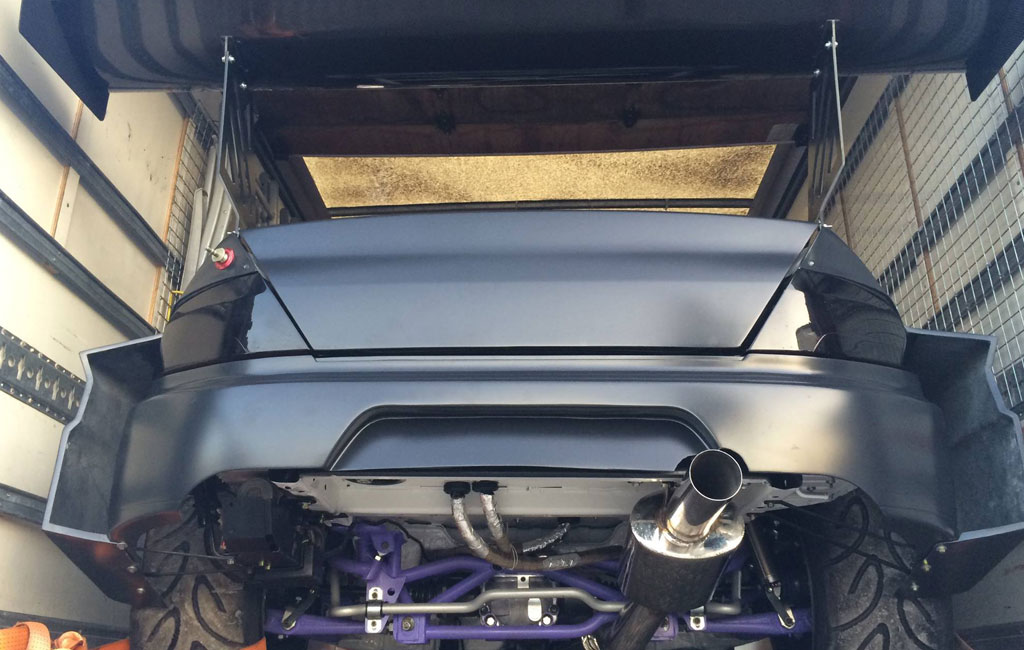 TAC : The Porsche was your temporary car and entered as a One Hit Wonder in Pro Class but you are now a full season runner in Pro Extreme – is the Evo a brand new build, ground up?
AD : Yes the Evo is a brand new build from the ground up. It has taken us close to a year to get it to this stage. A lot of hard work has gone into it but I think we've got a long way to go still in terms of development. The car turned a wheel for the first time on the 24th June at Snetterton so I think we've got a long way to go before the car delivers it's full potential.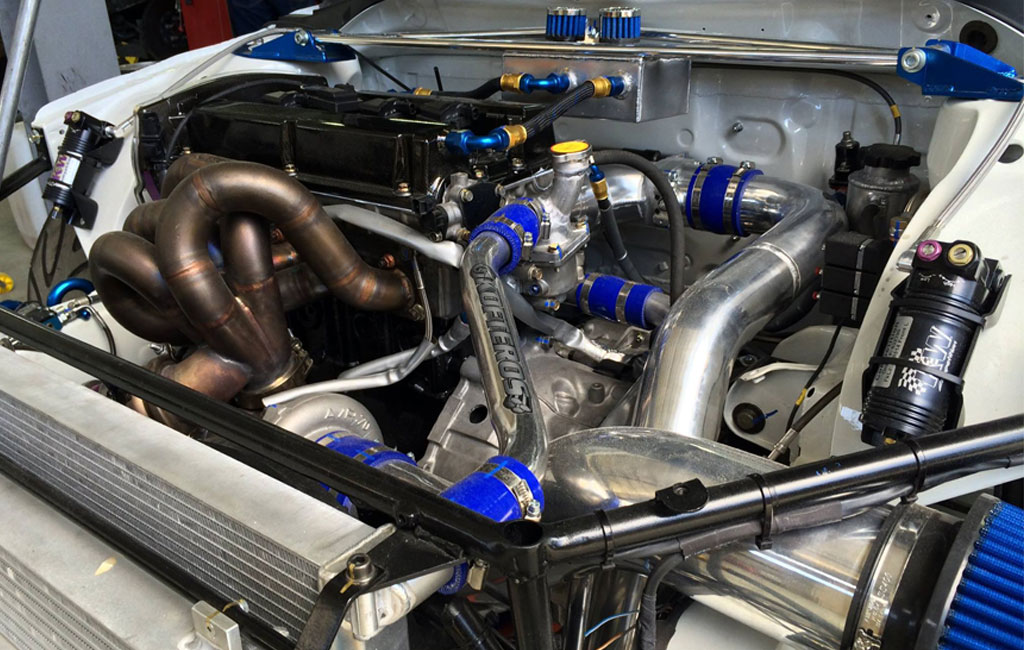 TAC : You've stated your main competition is the Roger Clark team, presumably you have your sights set high on beating them?
AD : Sure. That's not to say that we don't consider all of the Pro Extreme cars as serious competition but, I think that the Roger Clark car has raised the bar in terms performance and quality. I think it's fair to say that the guy's there have built a world class car.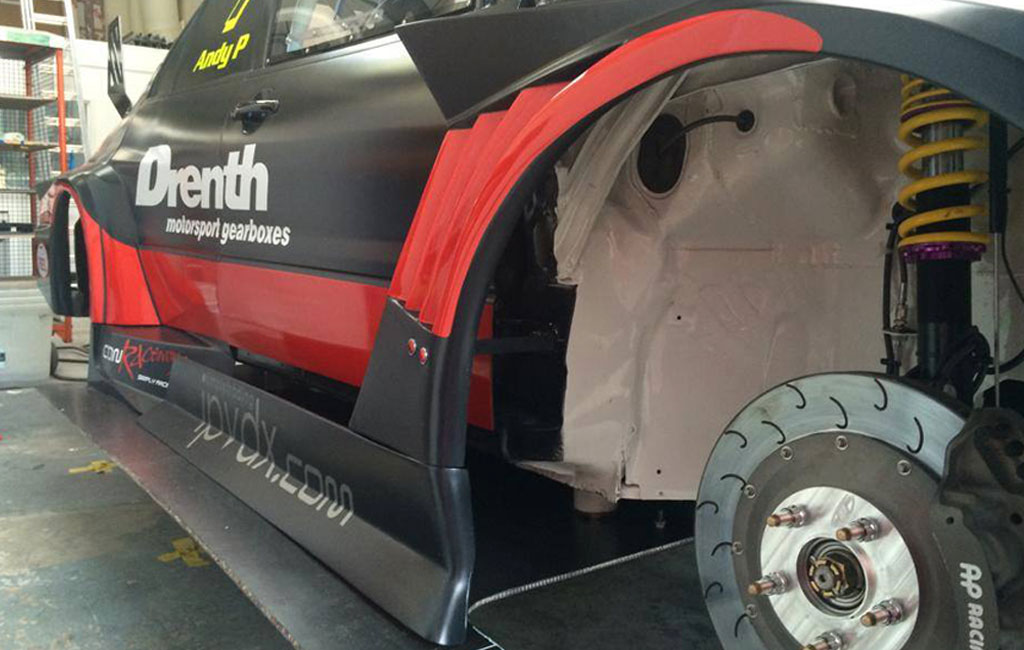 TAC : What made you build the Evo for Time Attack?
AD : The main reason the Mitsubishi Evo as our weapon of choice is that historically, the Evo's have held the top spot on the Time Attack scene around the world since Time Attack began.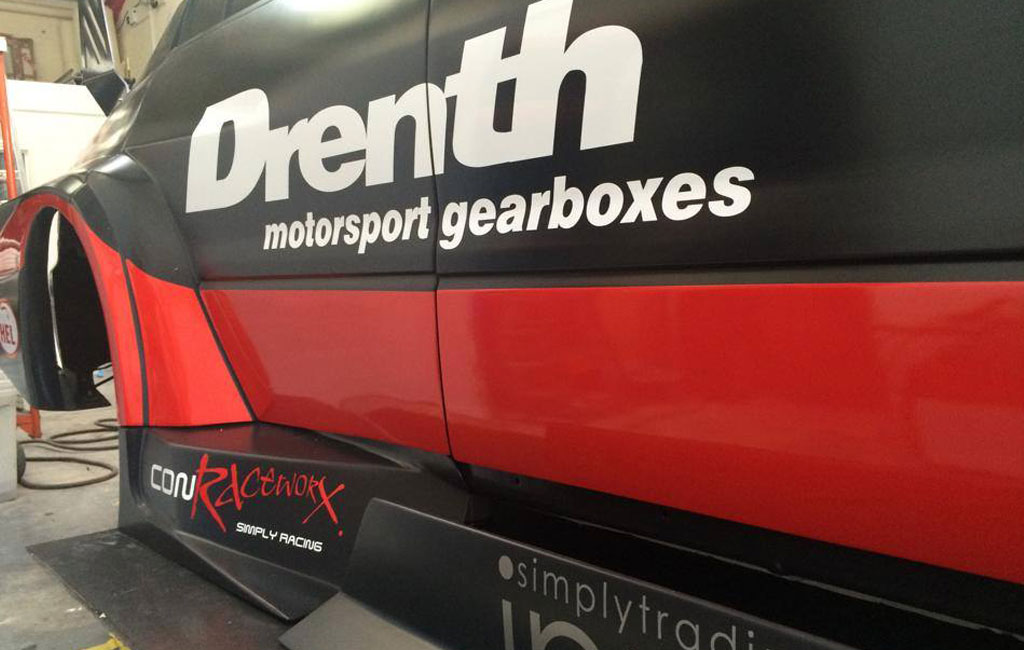 TAC : The car looks like it means business with the aero and build spec, are any of the aero parts proven or wind tunnel tested?
AD : In terms of spec, the car is fully loaded. There is as I've said earlier, a lot of development work still to do on the car but we are pretty much where we intended to be. We have opted not to use NOS for now just until we get a better understanding of the car. With regards to the aero, we have been working with Reverie who designed the cars aerodynamics. The plan is to run the car for the rest of the season as it is, collect as much data as possible and head towards getting the car to the wind tunnel for fine tuning at the end of this season.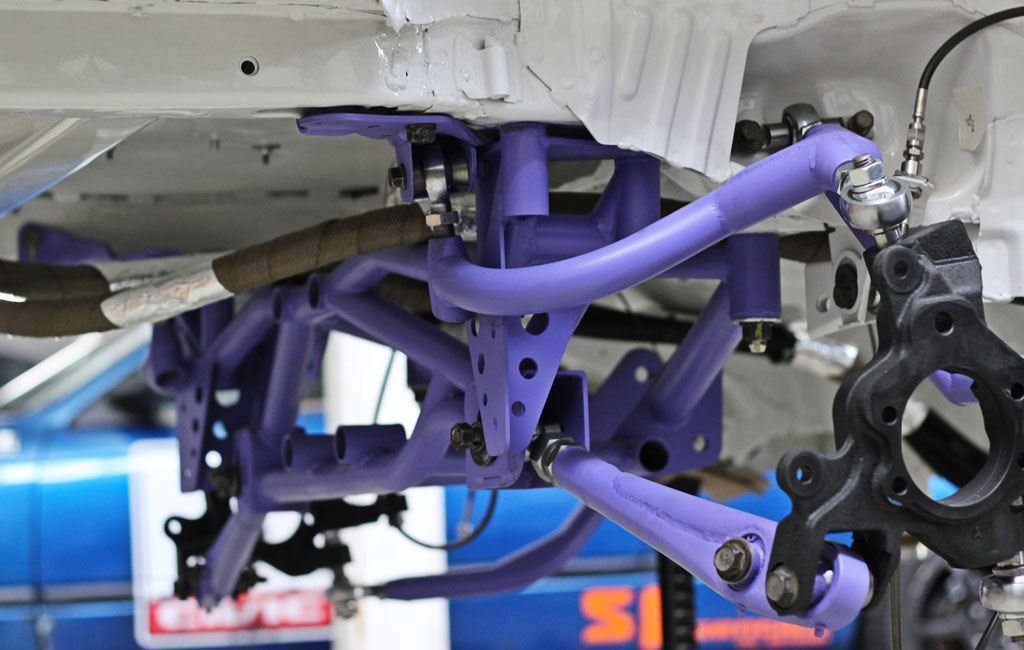 TAC : Aero is becoming more important in Time Attack in the Pro classes but what else does your car offer aside from aggressive aero?
AD : That is a very good question. Without giving too much away, we have focused on dialing-in to the build more drivability rather that outright straight line speed. Plus a great pilot..!!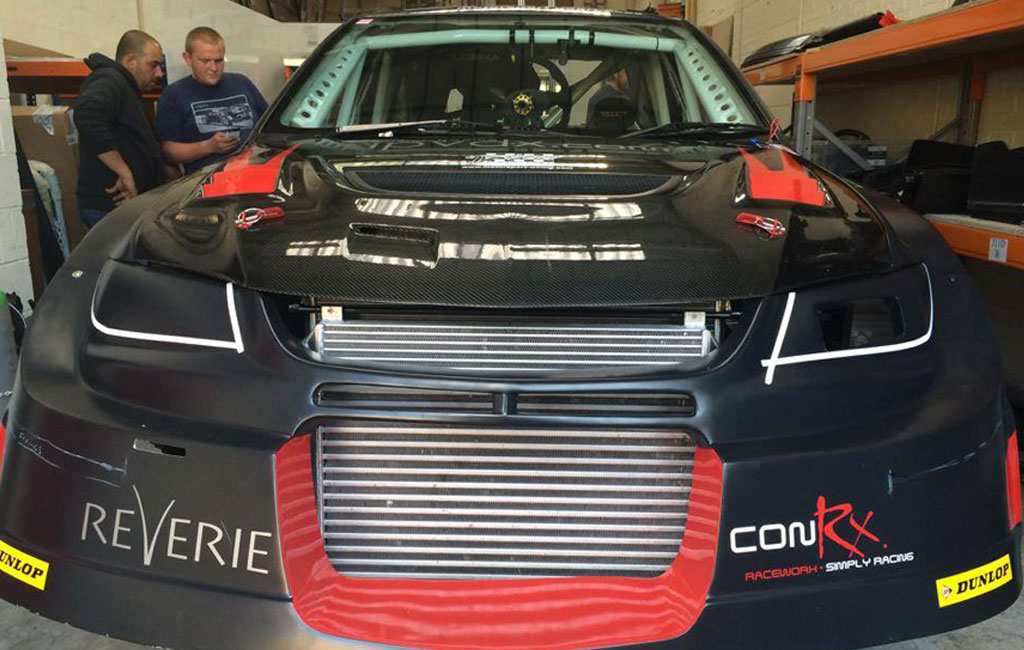 TAC : The debut of the Evo will take place this weekend at Snetterton, what's the overall plan and best-scenario for you and your team?
AD : I think that the overall plan is to finish the event without any major dramas. Anything over and above that would be a bonus. We have to be realistic. The UK Time Attack scene is not a place where anyone could expect to arrive fresh of the boat and set the world alight. There is still a long way to go with our car so we want to be sensible and work with the car over the next four rounds in order to get the best out of it.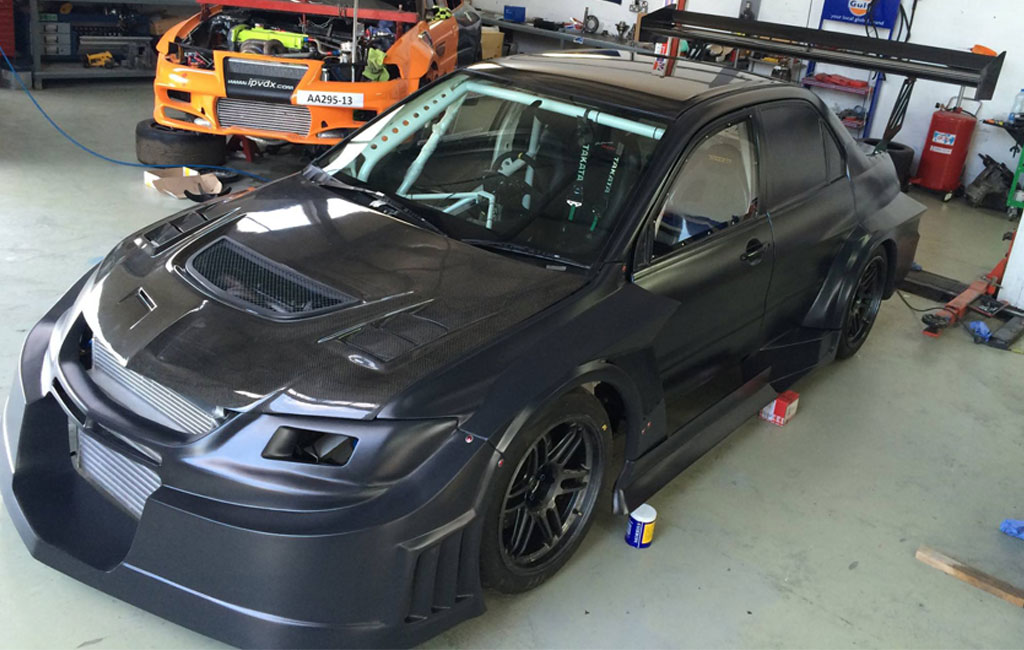 TAC : You car has been built in Cyprus and the UK, who are the main brains behind it and who would you like to mention that have helped get you up and running?
AD : The real brains behind the car is my engineer Con. Everything you see on the car was down to him. He put many a long hour in, in terms of research and attention to detail. I'm the least technical person you'll ever meet so I'm pretty lucky to have him around. The people I'd like to mention that have been invaluable to making this build possible are, Drenth Gearbox's who are our main sponsor, Cougar Cyprus who helped us source most of our components. Reverie who are responsible for all of the aero. Nastama Cyprus for building the cars bodywork. And last but not least, my tuner J P Motis who also works with me each time the car goes out on all driver data and strategy.
Here is a video of Andy and the car at the Snetterton Shakedown test a couple of weeks ago:
If you would like to see Andy and his Black Mamba in the flesh and witness his battle with the other Pro Extreme machines in Time Attack, get along to one of our events this year.