The Reigning Club Pro Champion Andrew Barbour has a new car. It's already won the Pro Class three times over and set many lap records. But Andrew isn't competing in Pro Class..
It's sensational news! Last year Andrew Barbour won a hard-fought battle to claim the Club Pro Championship in his NR Autosport-supported Mitsubishi Evo V RS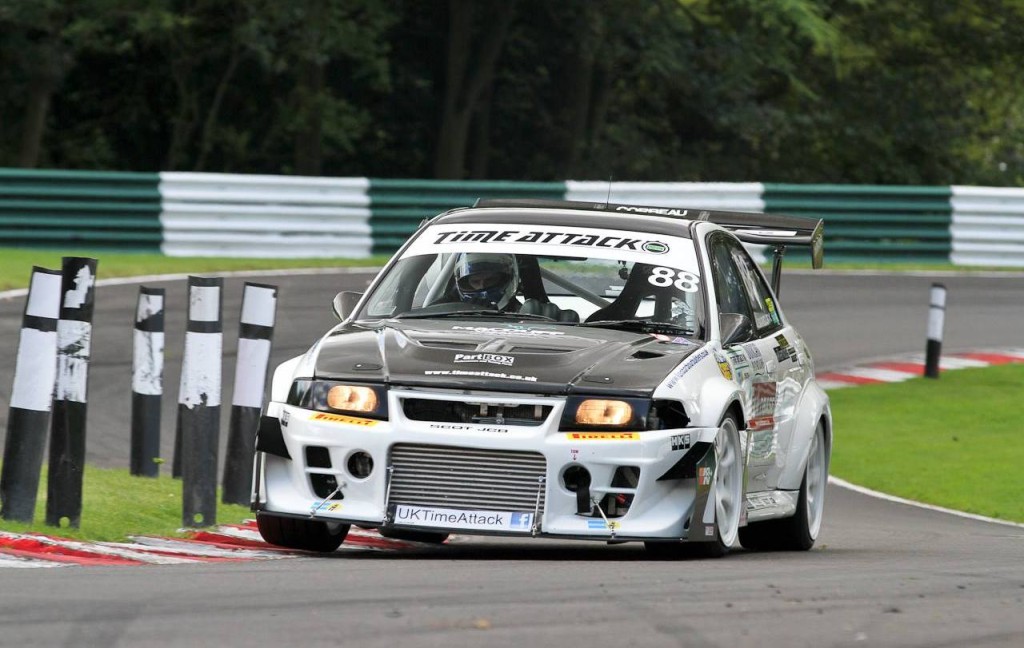 This year he will be behind the wheel of his new car; this triple Pro Class Championship winning Evo IX! In Pro Extreme!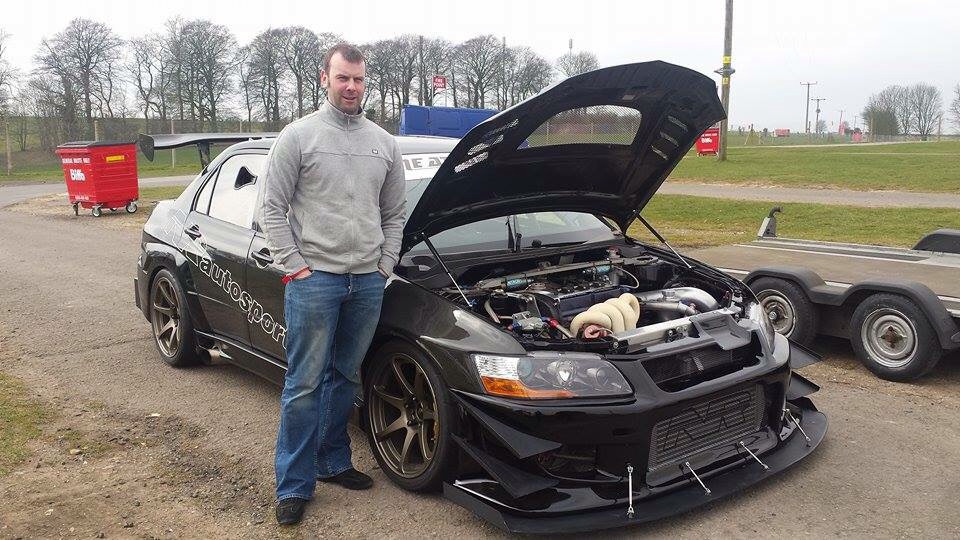 Andrew has revealed he is the new owner of the car, with the official handover and first drive having taken place at Cadwell Park over the weekend. The black Evo will be very familiar to Time Attack fans. Owned by Phil White and tuned by NR Autosport, this is one of the most successful cars in UK Time Attack history!
As if that isn't exciting enough, Andrew plans to develop the car further. The plan is to give himself and the car a new challenge and compete with the big boys in Pro Extreme!
We caught up with Andrew to ask him about his decision to move on from his Evo V RS and the Club Pro Class, his goals for this year and why he's pushed himself into Pro Extreme..
TA : Andrew, firstly well done on winning the Club Pro title last year. How did that feel?
Andrew : It felt amazing. My goal was to win Club Pro before stepping up to a higher class. I came close before, so to win it in a year when there was so much competition, and with two lap records along the way, was more than I expected.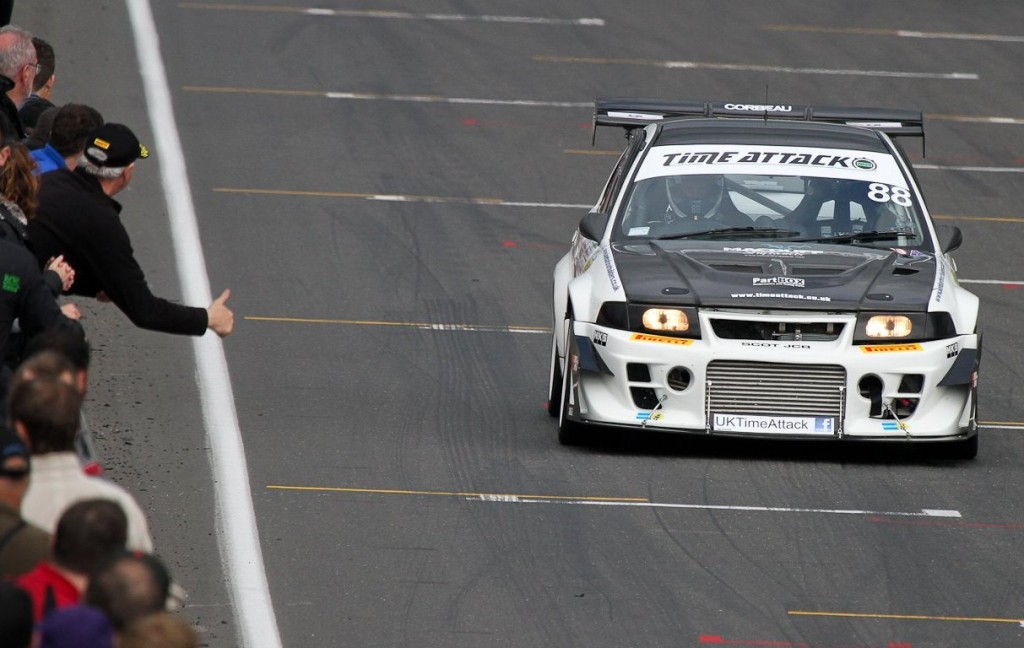 TA : What would you put your success down to last year?
A : I think it was a combination of things, really. Experience definitely helps, and I had a couple of years to call upon when the lap times were very close. I was very focused last year too, perhaps more than in previous years. With the help of Nick at NR Autosport, we made some small but important changes to the car. Finding the right Tuner is half the battle and that relationship with Nick was a big part in buying the new car too.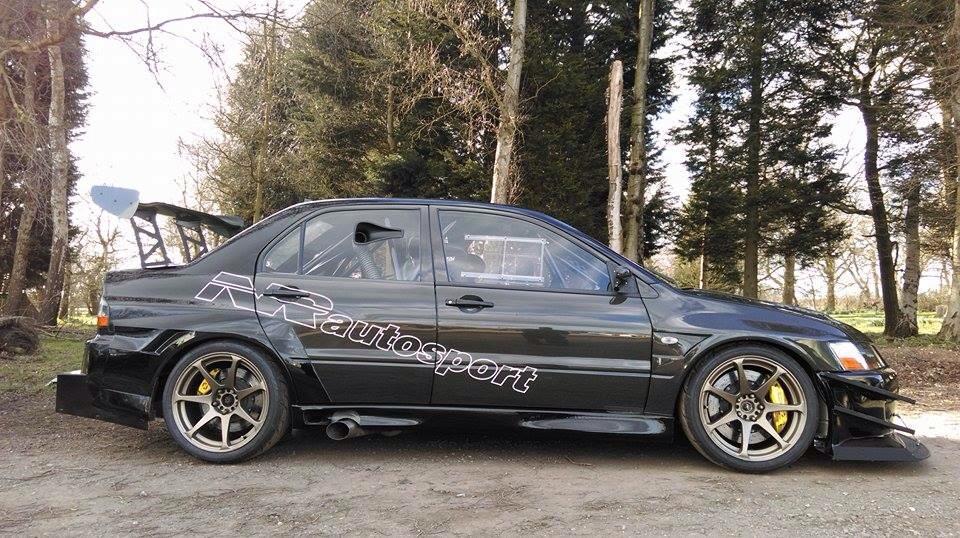 TA : Yes, your new car! It's obviously very familiar to Time Attack fans, having won the Pro Class Championship three times in a row in 2011, 2012 and 2013. How did it compare to your V RS when you drove it at Cadwell Park last weekend?
A : It's on another level. I thought we had developed the V well, and winning Club Pro with two lap records along the way suggests we did, but this is a significant step forward in performance. The best thing about my test drive was I felt at home right away. It's not a car that wants to bite your head off, so hopefully I'll be able to get on the pace fairly quickly.
TA : As we've already mentioned, the car is a Pro Class Champion with Gavin Renshaw behind the wheel, but you're skipping Pro and moving straight into Pro Extreme. Against cars with wild aero, more aggressive chassis modifications and power. Why?
A : In short because I wanted a new challenge, for both me and the car. For a long time I've wanted to drive on slicks, but I couldn't leave Club Pro [the fastest class in Time Attack on "treaded" road legal semi-slick tyres] behind, until I had won it. Now that's been achieved I want to test myself against the best. I might be off the pace but until that first round, we just won't know. I hope to surprise a few people, especially myself!
TA : How exactly is your new Evo IX different to the majority of Pro Extreme cars?
A : Despite the victories and lap records, the new car is actually far less modified than people expect. In Pro Extreme aero and chassis mods are unlimited, so the cars match the name – they're extreme. By comparison, our car is much more like a highly-tuned road car. The engine was dyno'd at 726bhp last year and the car weighs 1250kg. Most people are surprised to learn it has factory subframes, original hubs, etc. Yet it's still achieved the times. Hopefully we'll be able to make it go even faster.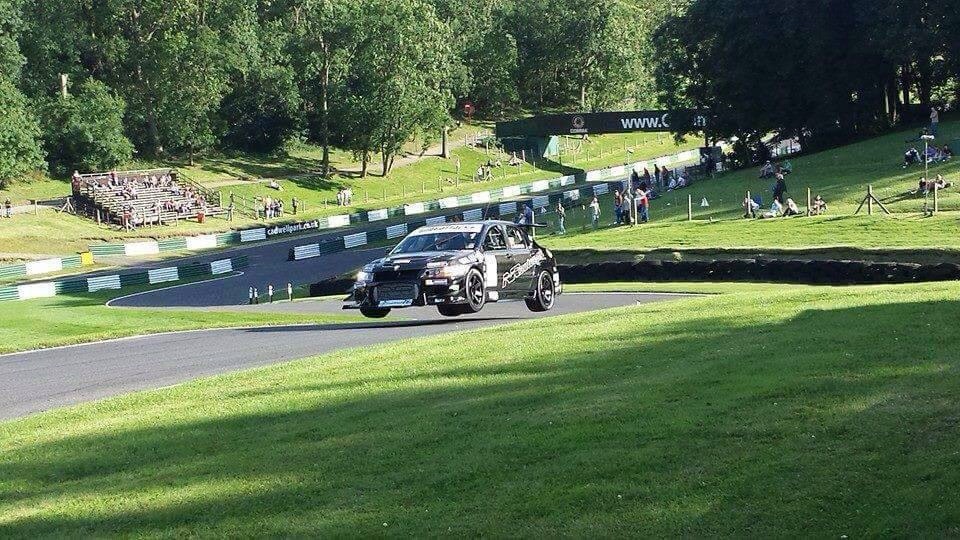 TA : What are your plans for developing the car to be quicker?
A : We've got a few things lined up. Some of it will depend on how we get on throughout the year, budget, etc. The biggest mechanical change that's happening for Round 1 at Cadwell Park is a gearbox swap. It already has a Drenth H-pattern 'box with a sequential-style gear shifter, but we're replacing that with a full sequential Drenth 'box instead.
TA : What about tyres?
A : That's probably the biggest change of all. Gavin drove the car on Michelin tyres and I'll be driving it on Pirelli tyres. I can't wait to drive competitively on slicks; getting them at the right temperature at the right time, it's going to add something else for me to think about. I hope I've shown how good the Pirelli Super Trofeos are in Club Pro, and I'm looking forward to pushing the Pirelli slicks to their limit!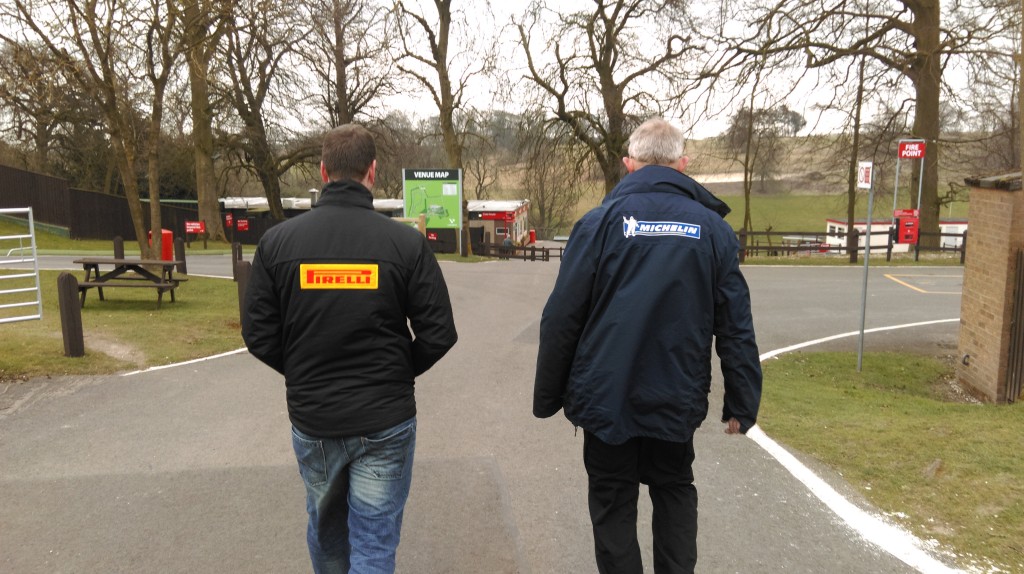 TA : Thanks Andrew. We'll speak again soon and Good Luck in Pro Extreme this year!
If you want to see Andrew and his new car in action, get yourself along to Round 1 of the UK Time Attack Championship at Cadwell Park on Saturday 25th April. It's a tight, twisting track and the first round of the year, so action is guaranteed! Tickets are available here
Remember.. It's not racing, it's Time Attack!