Here are the official timing information for Round 1 of the Club Challenge class.
The information below represents the times set only in the final session of the day which is what counts towards the Championship points system. Drivers may have posted quicker times earlier in the day, however the times recorded below are for the Championship points table standings.
There are three documents recorded – Quickest Laptime, Best Sector Time and Fastest Speed recorded through the speed trap – all information is provided by TSL Timing – the race industry standard. While most recognise the final time due to its importance, it is also very interesting to review the sector times [ times between different points on track ] and the the speeds the cars are making as they pass the speed trap on circuit which give a greater depth of understanding of the cars overall performance.
For example cars which have quick sector speeds in areas of the track which have long straights would suggest high power and good entries onto the straight whereas cars which have quick times on the technical sections with many corners would suggest a good car set-up – and vice versa. There are many factors that can alter these results such as aero performance for example or traction out of a corner or braking capability into one.
What can be seen using such detailed information is that cars which have lower speed trap MPH can sometimes record quicker lap times, indicating to having potentially less horsepower but better handling/grip and balance.
The Silverstone national circuit has three long large straights therefore it favours cars with high horse power levels down the straights however Round 2 takes place at Knockhill where being nimble, lightweight and optimised car set-up will be paramount, not just horsepower.
Lap Times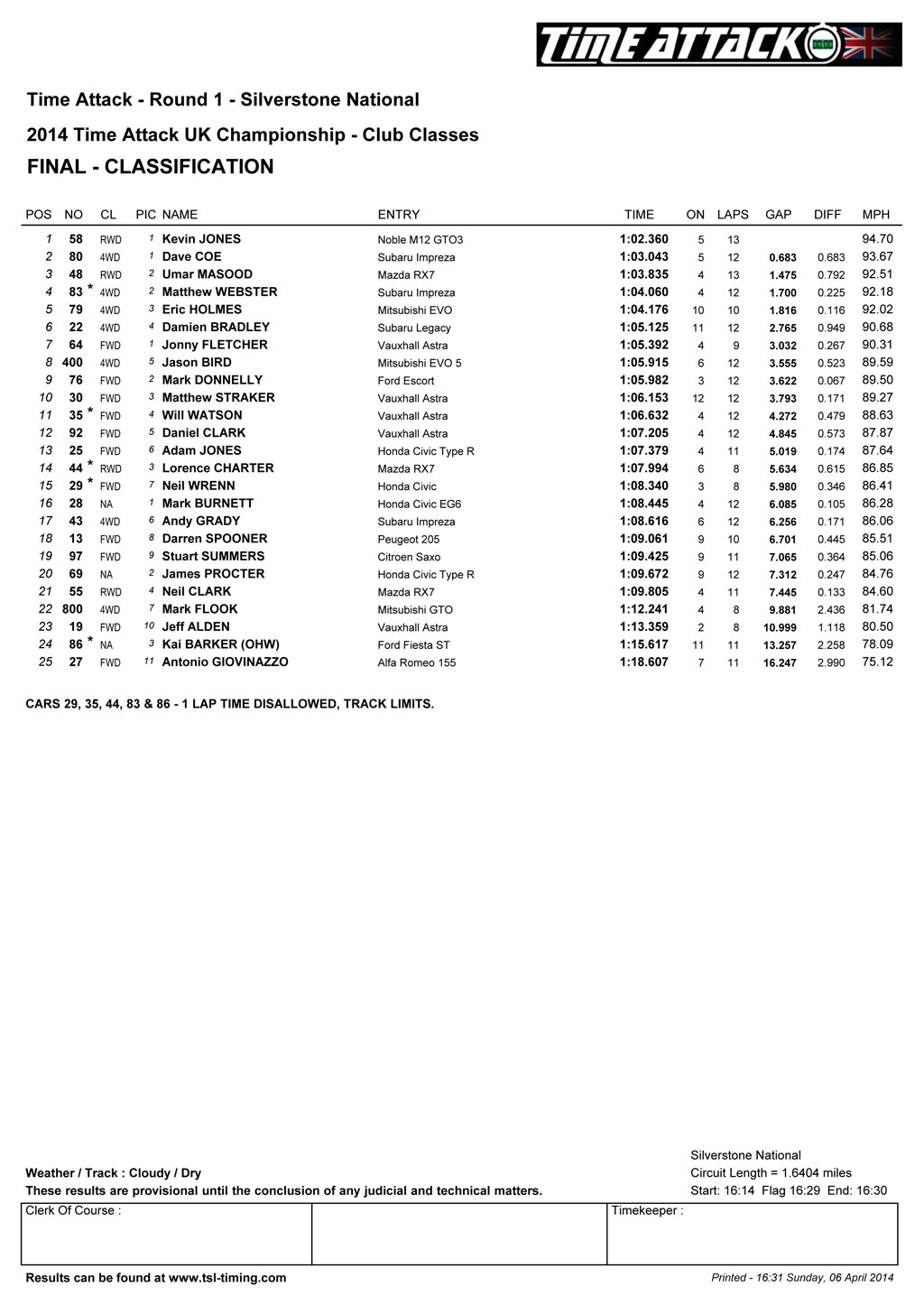 Best Sector Times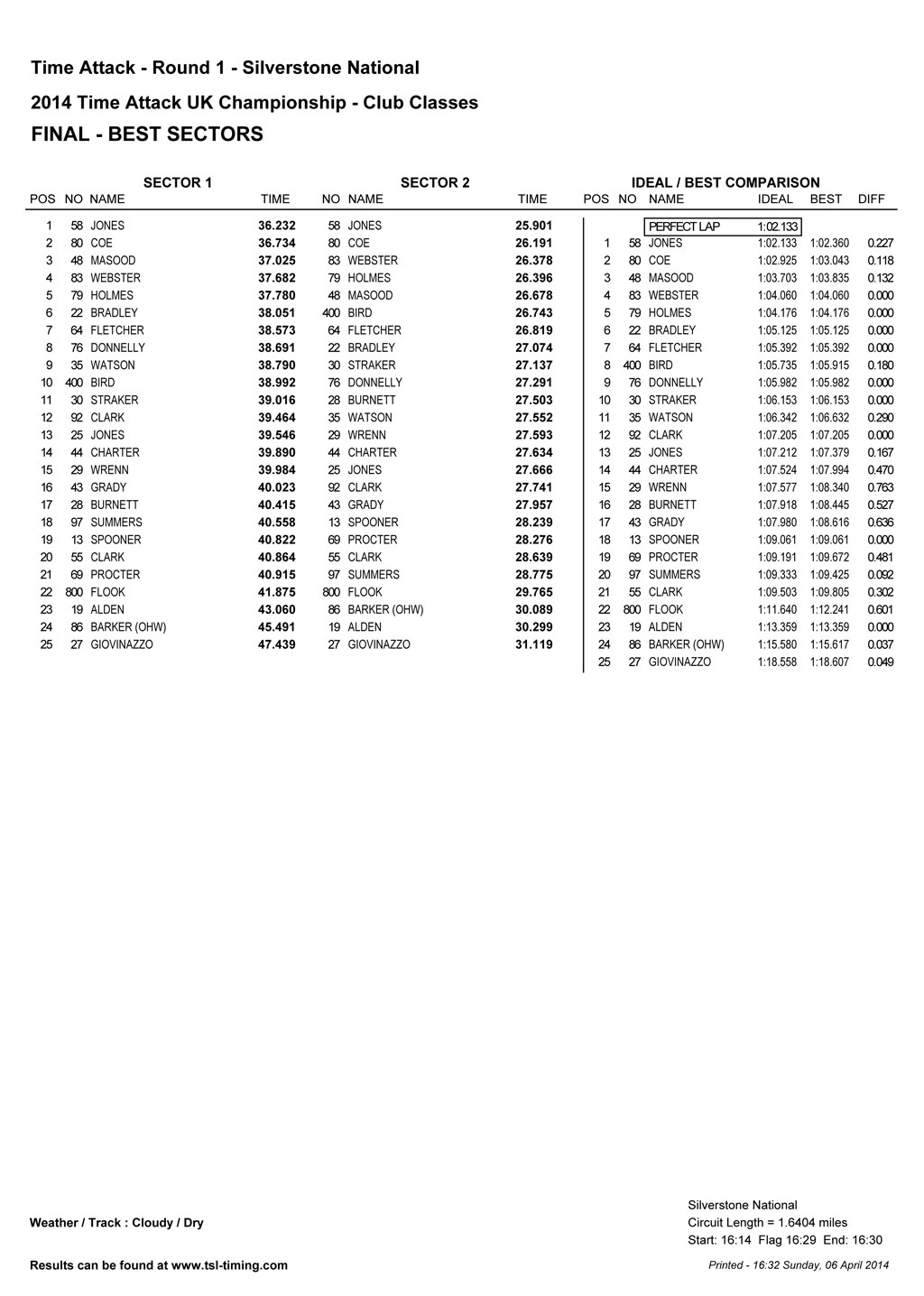 Fastest Trap Speeds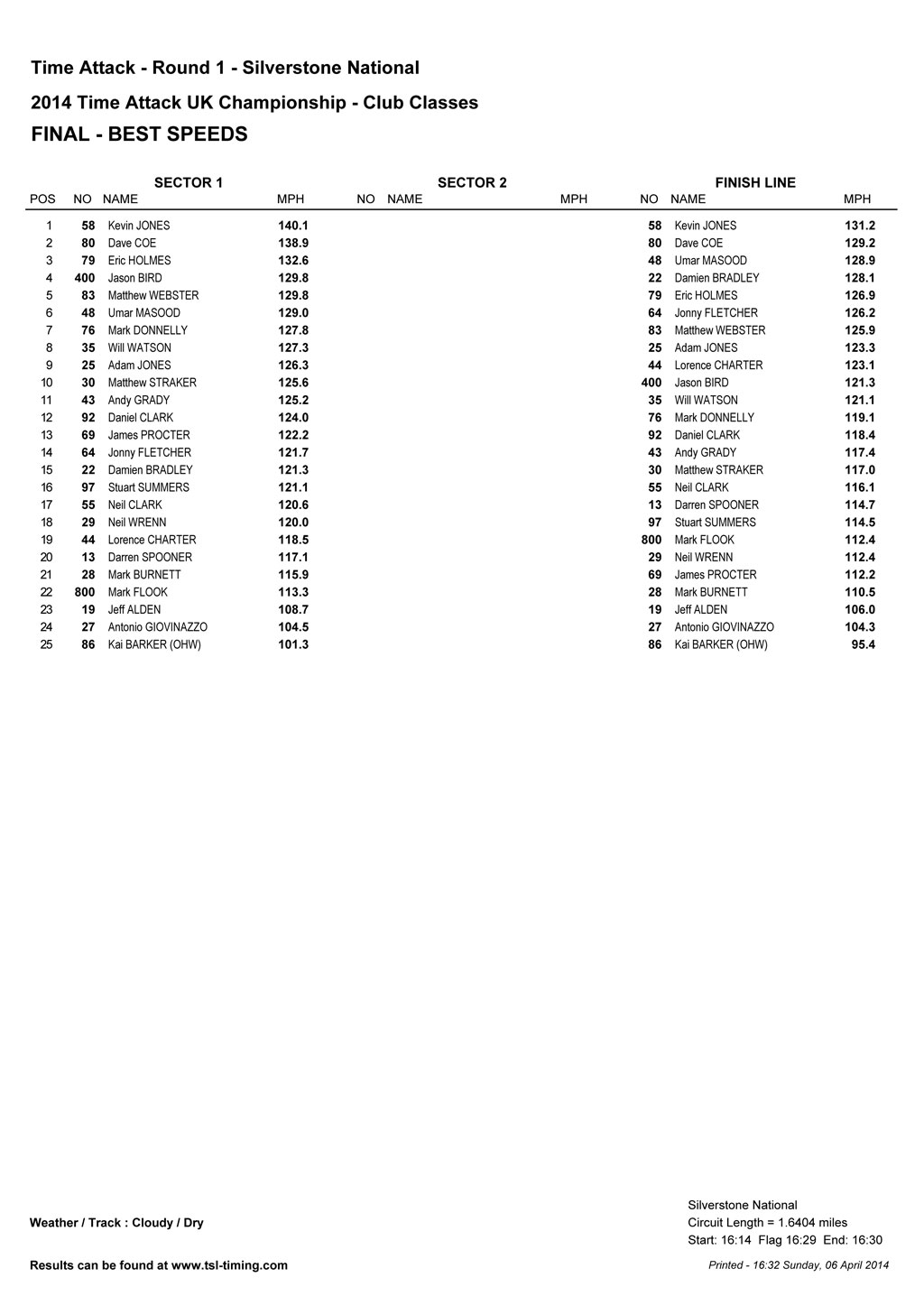 The information above was extracted from the full Round 1 timing listing which can be down loaded in PDF using this link : Round 1 full TSL Timing results
Want more information?:
The quickest overall times achieved by all cars at Round 1 [ Silverstone National circuit ] in Club Challenge Class
Come to a future Time Attack event and see the action for yourself