ROUND 1 – SILVERSTONE NATIONAL CIRCUIT
Time Attack Club Challenge classes represent the largest number of teams in our Championship and as a result it set the scene for some intense battles on the Silverstone National Circuit.
Here's a run-down of the quickest times recorded by the cars in Club Challenge throughout the day and proving what each car is capable of during the changing weather conditions. These times represent the quickest lap times achieved on the day however the Championship final results may differ from those shown Championship points are awarded to times achieved only during the final session.
Quick spec definition: Mildy-tuned Time Attack cars using road tyres
NATURALLY-ASPIRATED [NA] CLASS
Honda Civic – Mark Burnett
Mark has lightened his EG Civic extensively and carried out a home-built "H2B" conversion. This means mating a 2.2-litre H22 engine with a gearbox designed for a B-series engine. Mark set his fastest lap in the Final, which was also the fastest Club Challenge NA time of the day.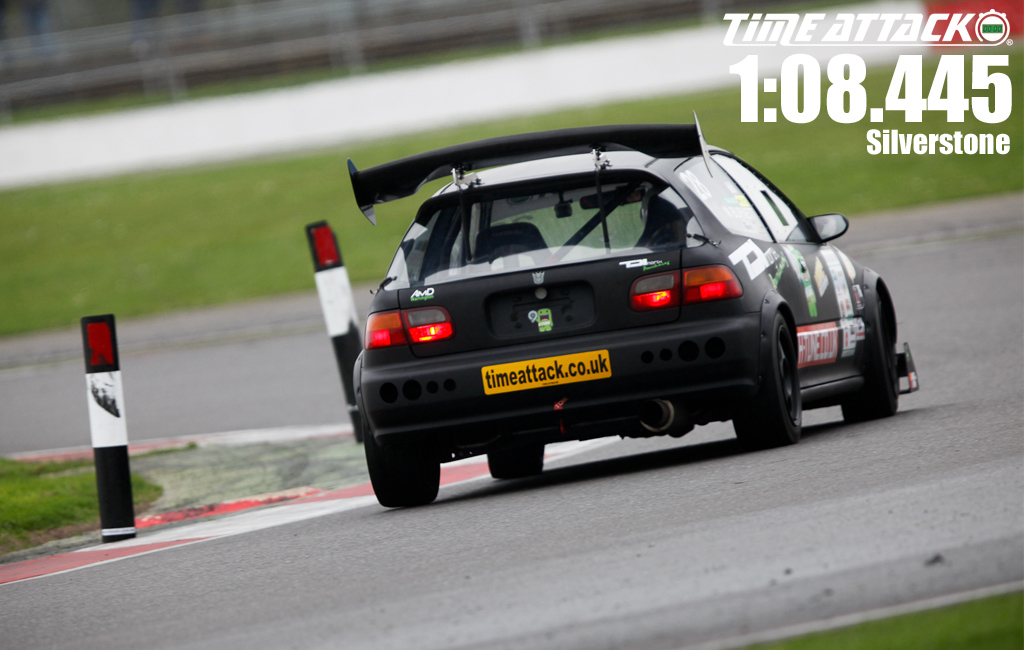 Honda Civic : James Procter
Yellow. Rare. Fast. James Procter and his FD2 Honda Civic Type-R set the second-fastest NA time of the day.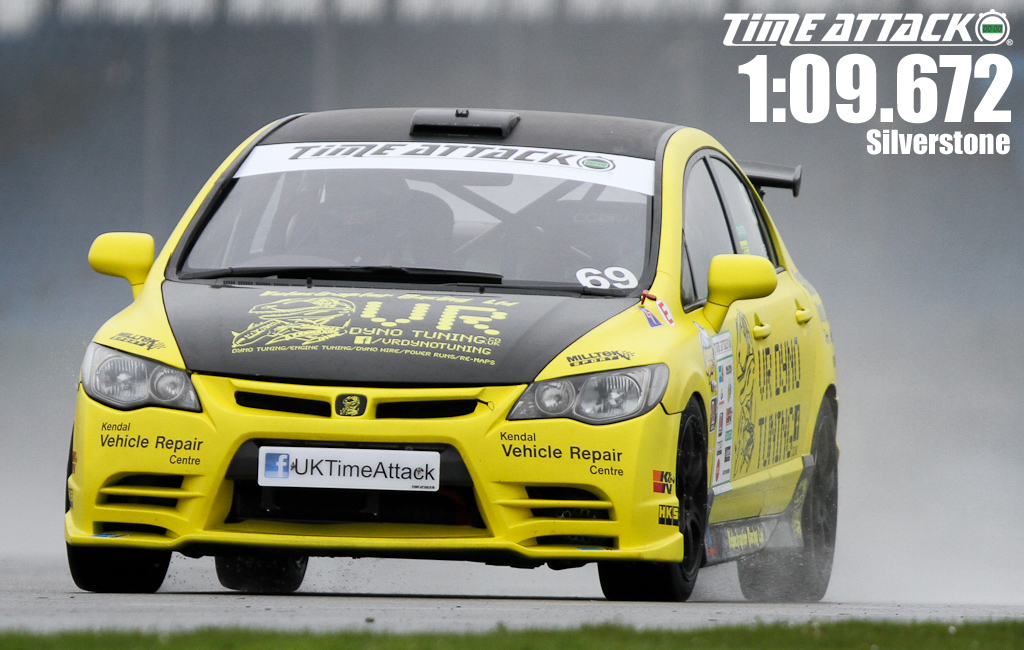 CLUB CHALLENGE : FRONT WHEEL-DRIVE
Vauxhall Astra : Jonny Fletcher
Wider tyres and more aero helped Jonny Fletcher start 2014 as he ended last year. He set the fastest FWD time of the day in the Final.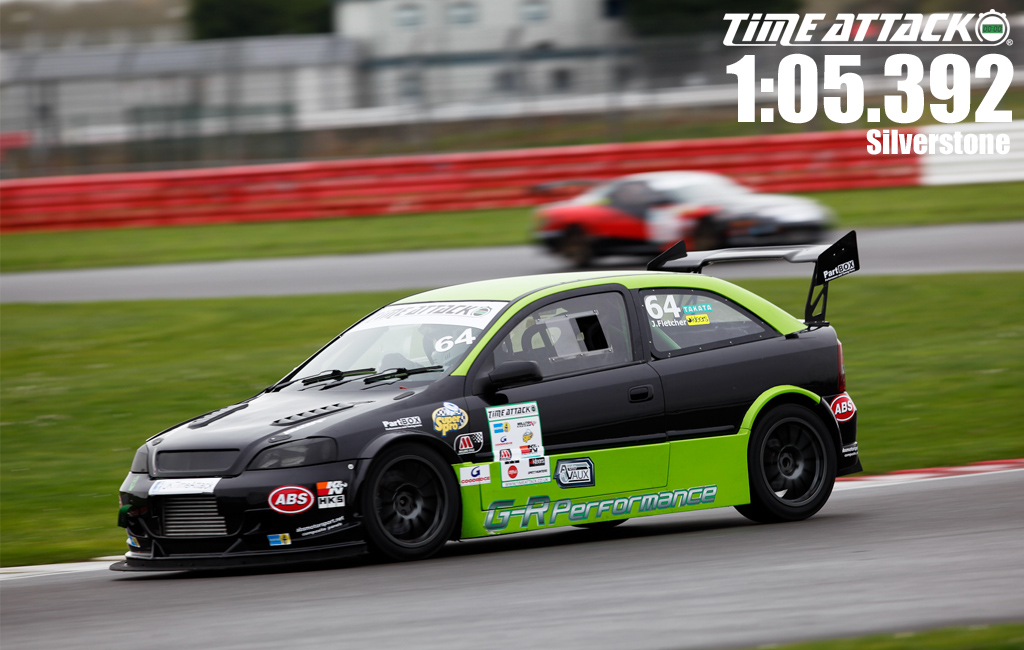 Ford Escort : Marc Donnelly
After setting the fastest time in Qualifying, Marc set his fastest time of the day in the Final battle. His Focus RS-engine Mk3 Escort is seriously rapid and Marc missed out on the top spot by just six-tenths of a second.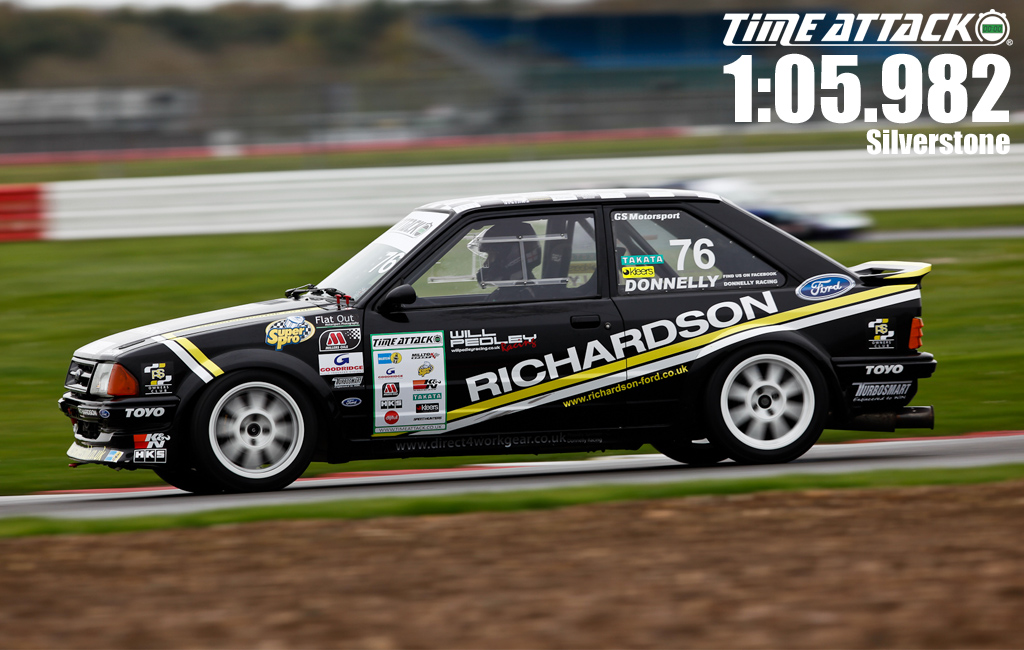 Vauxhall Astra : Matthew Straker
Matt's Astra has done a bit of racing, Matt hasn't. Despite being a relative newcomer to competitive driving, Matt aquitted himself really well. He showed early promise in Practice before surprising a few established Time Attack drivers with the third-fastest FWD time of the day.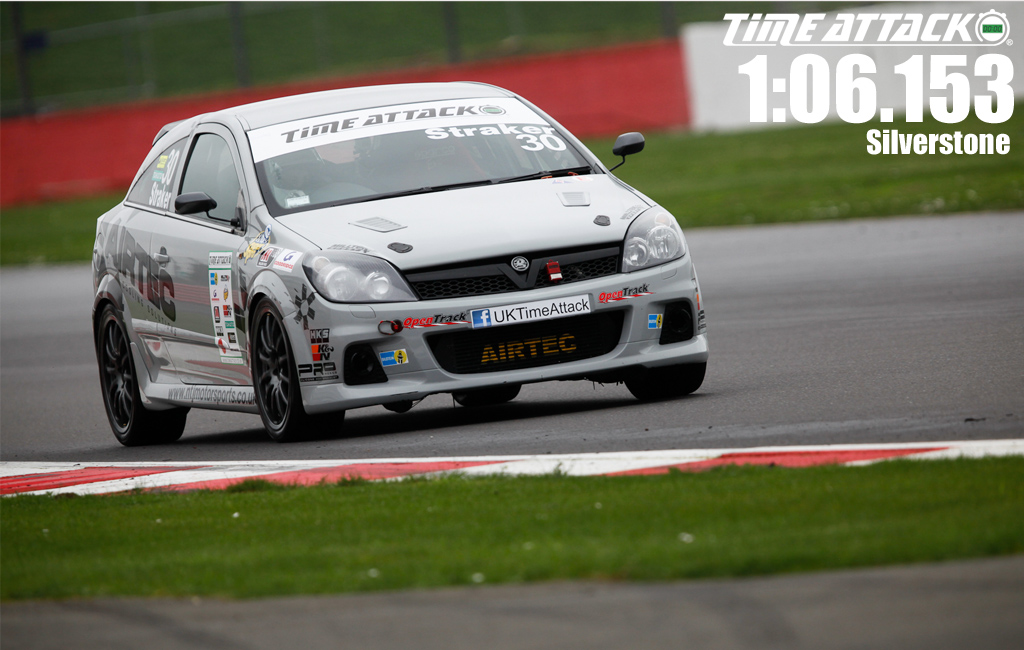 Vauxhall Astra : Will Watson
Another driver that put in his best lap-time during the Final, Will Watson just missed out on the podium but still had a smile on his face all day. His Astra has a new engine, new Owen Developments turbo and has lost the big rear diffuser to make the car more slippery. In true street-car fashion, the engine is controlled by the original ECU albeit reflashed by RND Motorsport. There's more to come from Will and his Astra, we're sure.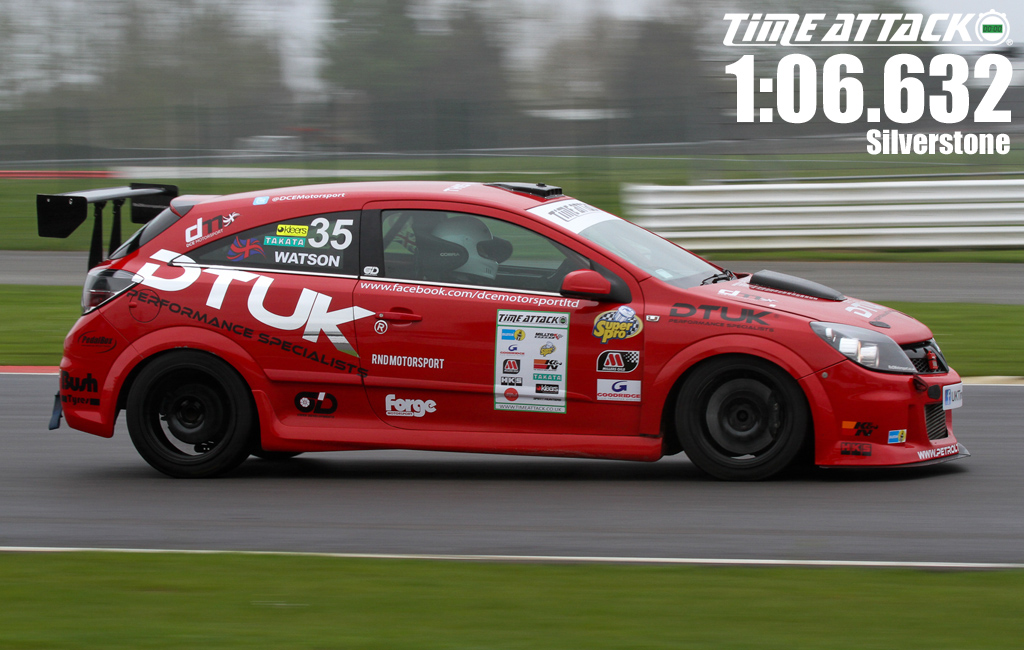 Vauxhall Astra : Daniel Clark
Another former race car and Daniel wasn't shy about pushing it it's limits.. and beyond. He was at the forefront of every FWD session, always on maximum attack. A worthy start to his Time Attack career. We look forward to seeing how Daniel and his car develop during the season.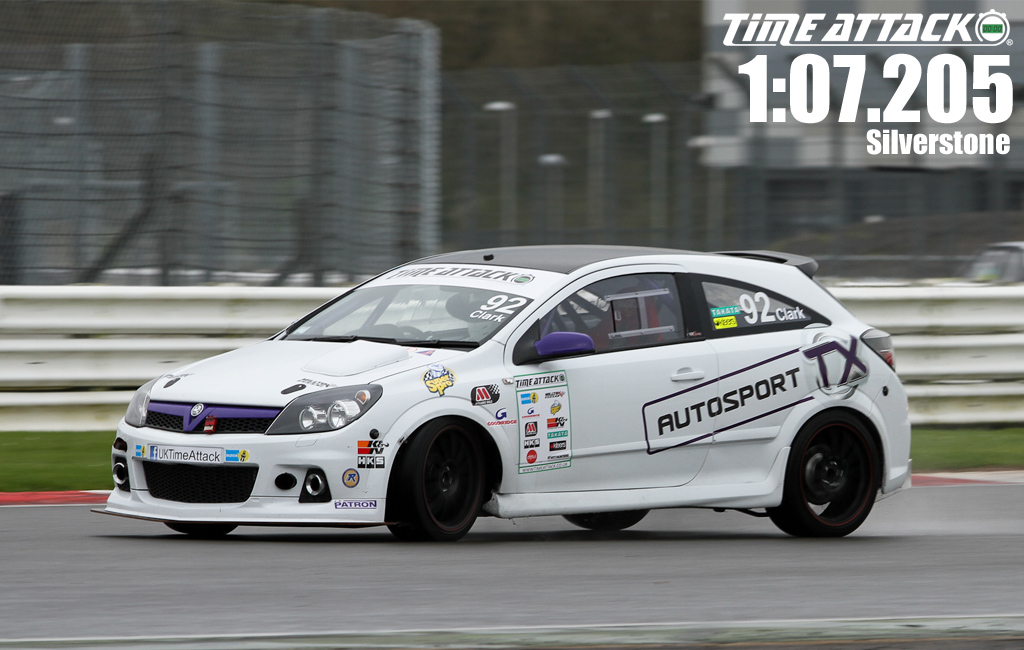 Honda Civic : Adam Jones
A turbocharged EP3 Civic Type-R with plenty of potential. That's the best way to describe Adam Jones' car. Supported by TDi North, Adam shone in Qualifying before setting his fastest time in the Final. Another car and driver combo with even more to give in the future. Club FWD is tough this year!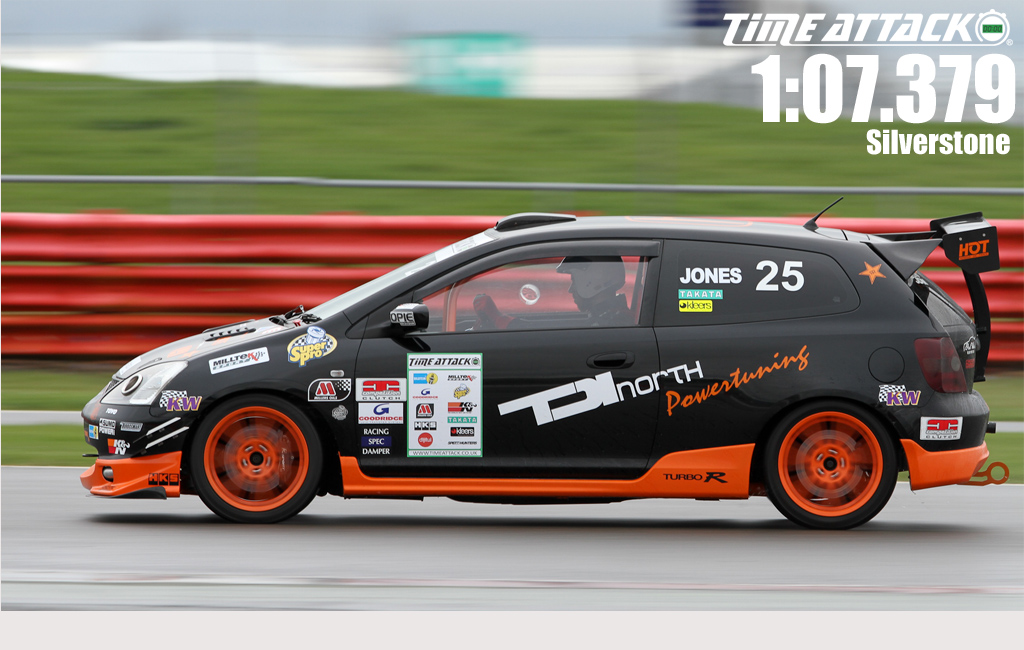 Honda Civic : Neil Wrenn
Neil was "Mr. Consistent" all day, setting lap-times in the 1:08 range in both Qualifying and The Final. Another familiar name returning to the Championship, Neil's EJ9 Civic features a relatively modest spec. Under the bonnet is a cost-effective B18 engine and Garrett 60-1 turbocharger.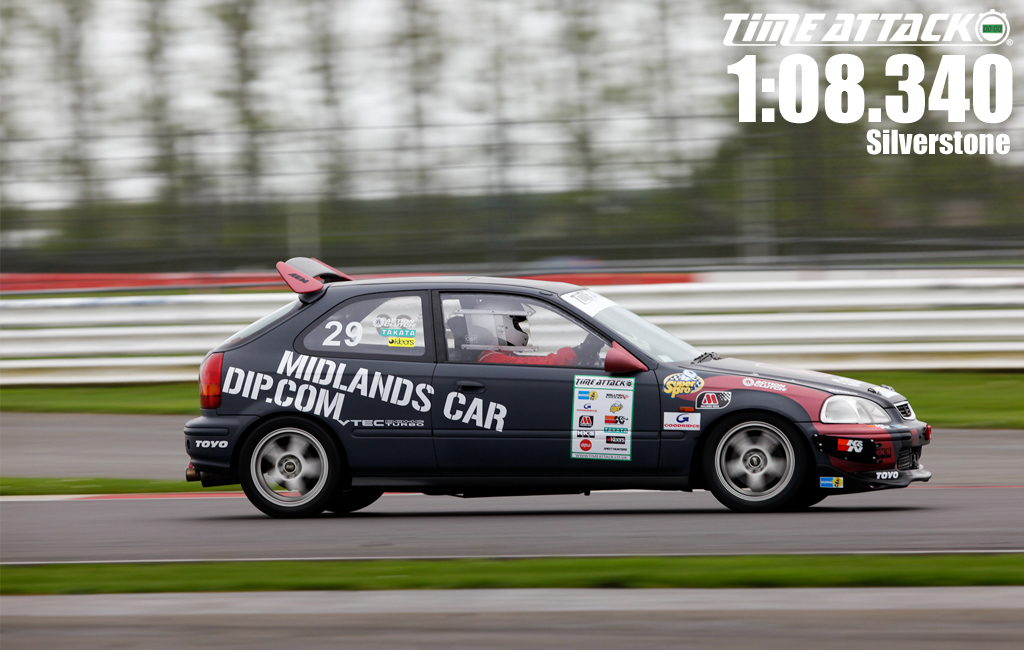 Peugeot 205: Darren Spooner
Despite being naturally-aspirated and 'only' having around 220bhp, Darren asked to compete in the FWD class against the more powerful turbo cars. A "David and Goliath" attitude that could make him a real Time Attack favourite. He certainly turned heads in the wet, where he was near the top of the time sheets in the Warm-Up and Practice. Darren's 205 is powered by a 306 GTi-6 engine on Jenvey 45mm Individual Throttle Bodies, with a load of Spoox Motorsport parts.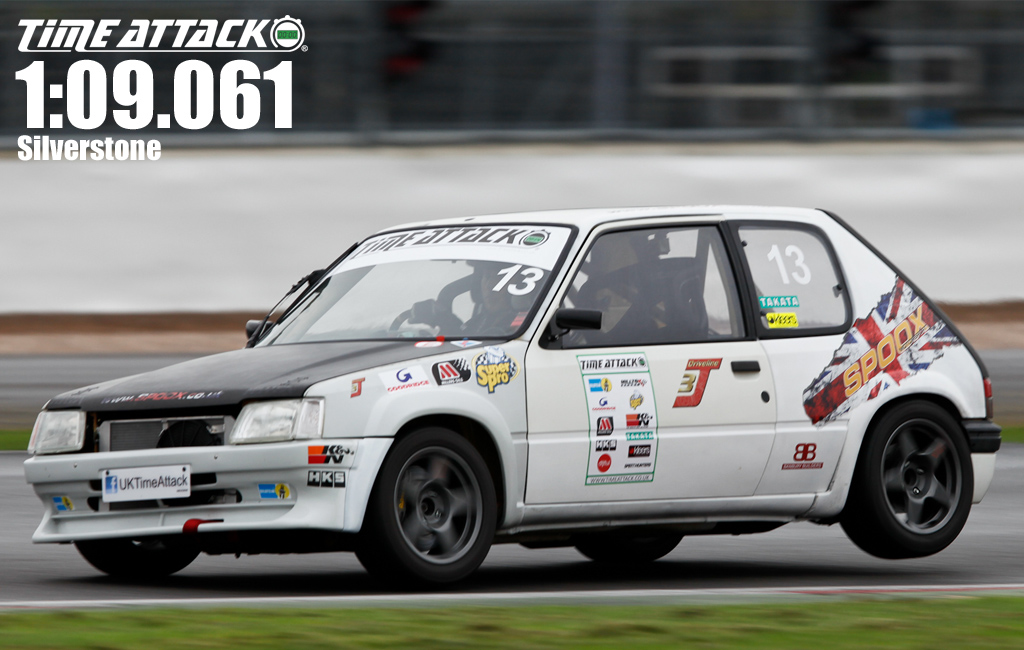 Citroen Saxo : Stewart Summers
Another consistent driver, Stewart was in the 1:09 range for both Qualifying and the Final. We're not used to seeing Saxos in Time Attack, so it was refreshing to see Stewart's supercharged VTS in action. The 1.6-litre engine is blown by a Rotrex C30-74 'charger and the bottom-end was honed and built by GMC Motorsport Scotland. However, this is still the definition of a home-built Club Challenge car. Stewart has done most of the work himself at home, including porting the cylinder head, rebuilding the gearbox and even mapping the car himself.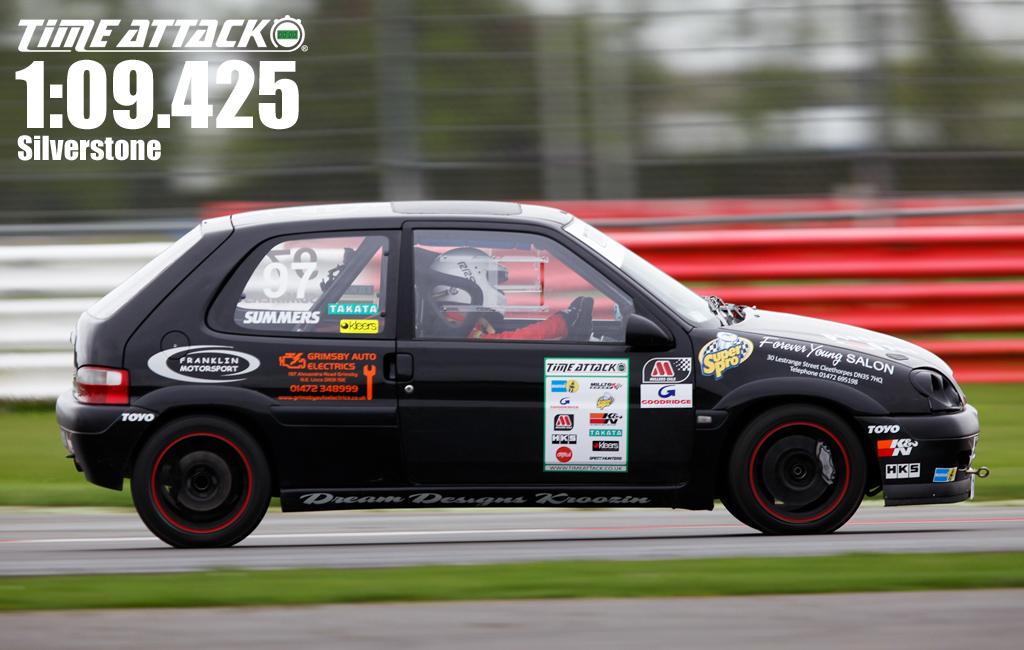 Vauxhall Astra : Jeff Alden
Jeff was slightly off the pace at Silverstone in his return to Time Attack, but his brightly-coloured Astra certainly brightened the place up! You don't see many Mk3 Astras these days, let alone five-door models. Of which there can't be more than a handful used in Motorsport, so fair-play to Jeff for trying something a bit different.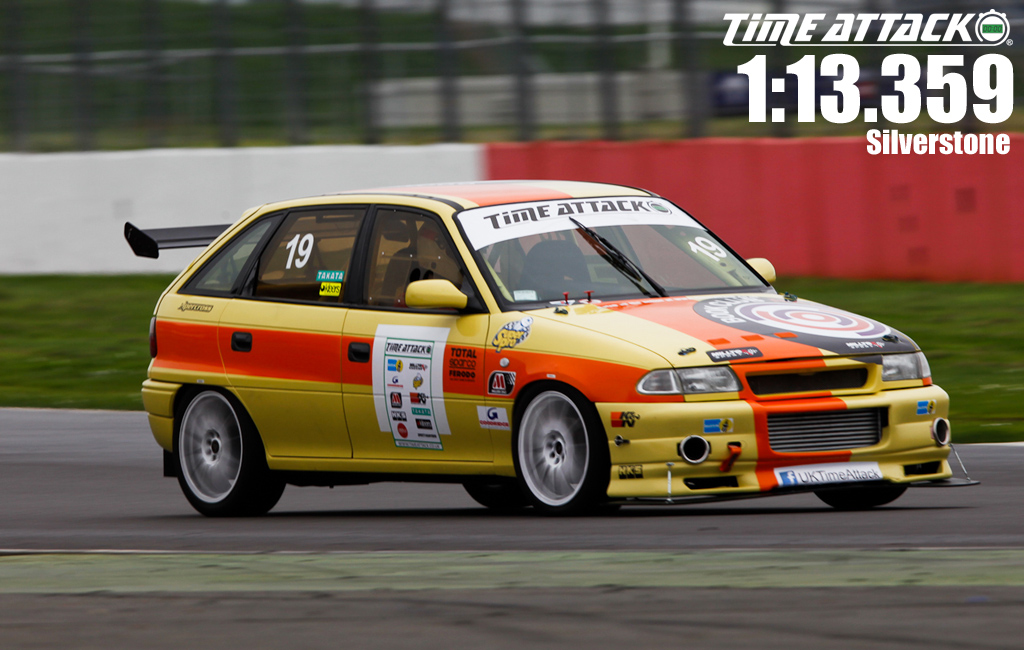 Alfa Romeo 155 : Antonio Giovinazzo
Who says style has no place on the race track? Antonio brought some red-blooded Italian noise to the pit lane with his V6 Turbocharged Alfa 155. It's a pleasure to have the always-cheerful Antonio in Time Attack.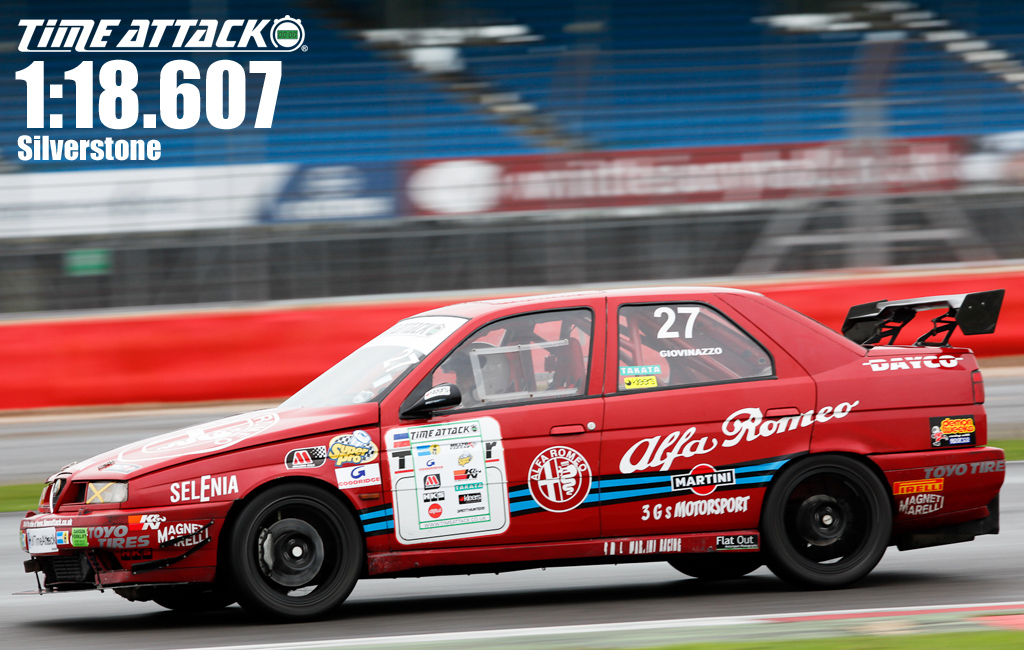 Vauxhall Astra :Adrian Daniel
Another competitor suffering from mechanical gremlins. Adrian Daniel retired his Astra Coupe before the Final. Hopefully he can return stronger for Round 2 at Knockhill.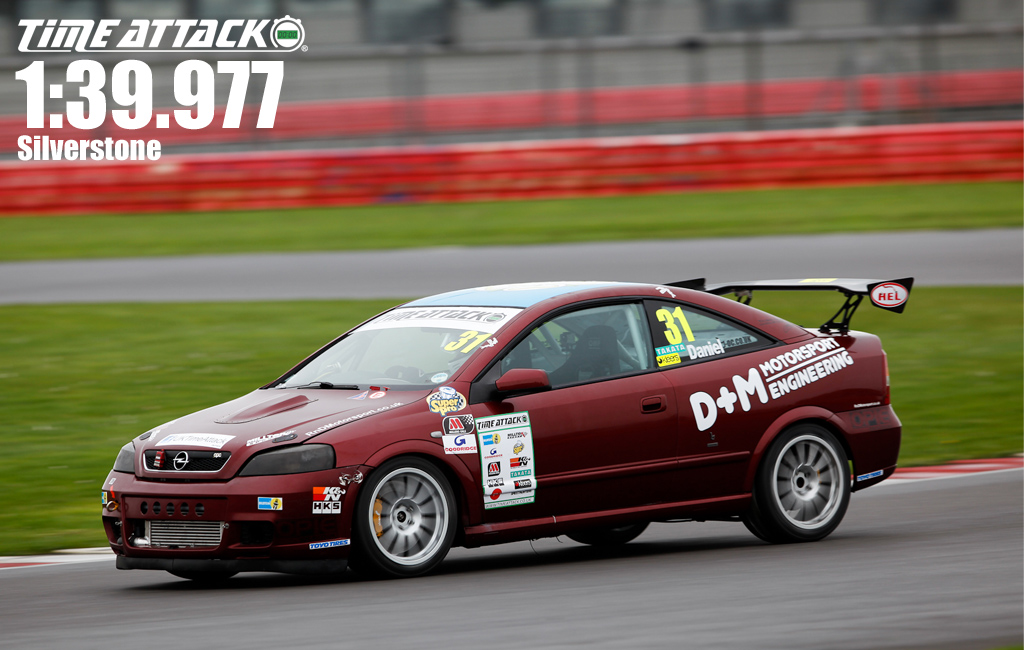 CLUB CHALLENGE : REAR WHEEL-DRIVE
Noble M12 GTO3 : Kevin Jones
Straight into Time Attack and straight to the top of the timing charts. Kevin Jones shocked spectators with his pure speed from the outset. If the track had been dry throughout the Final, we're sure Kevin could have gone much faster than the 1:02 he set to be fastest Club Challenge RWD driver of the day.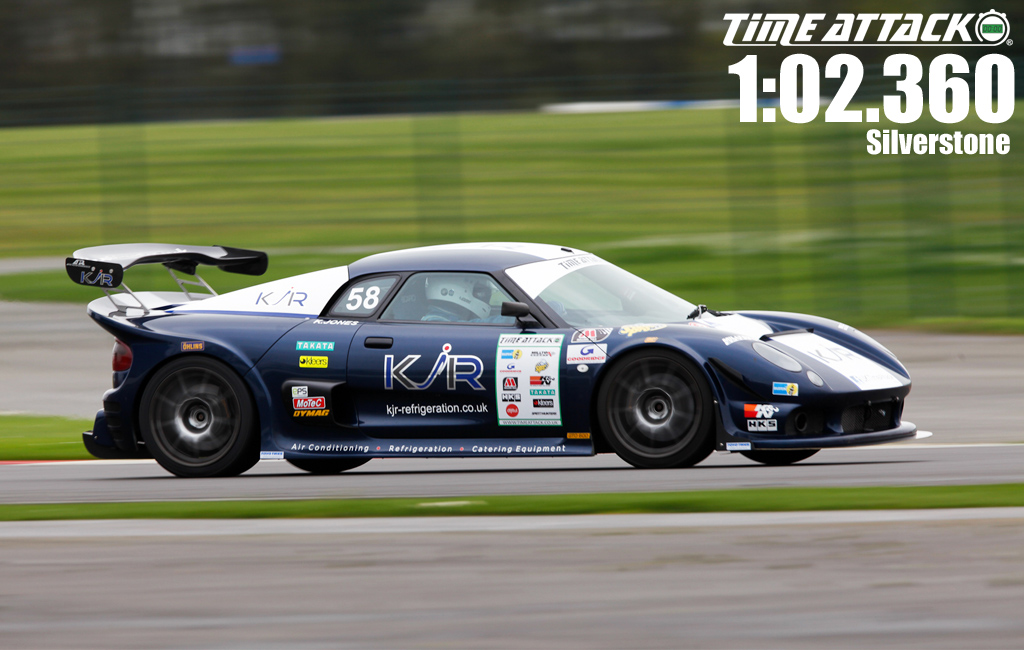 Mazda RX-7 : Umar Masood
Reigning Champion Umar is going to have his hands full of Noble this year, and he nearly caught up in the Final. Unfortunately, Umar had technical issues that started before he'd even arrived at the track. He persevered and fixed most of the issues before the end of the day, but he never got into the rhythm we've see from him before. Sounded great though.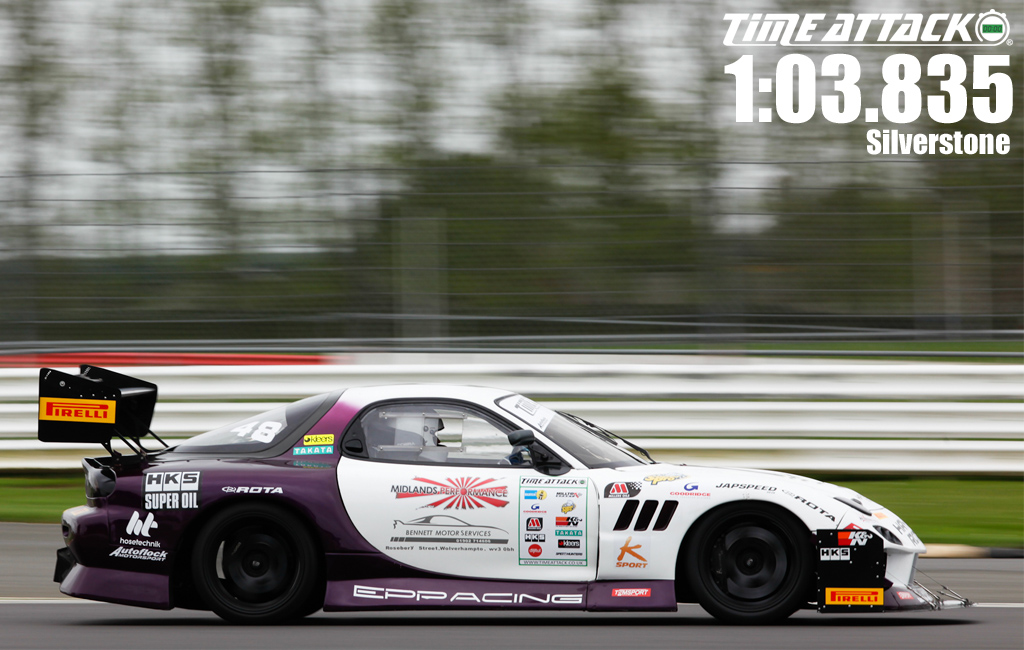 Mazda RX-7 : Lorence Charter
Lorence had an eventful day finding his feet in Time Attack. The highlight (or perhaps lowlight), was in the Final, where his freshly-painted passenger footwell sprung a substantial oil leak! Lorence admitted there was still a bit left in both him and the car, but he was pleased to get his debut event under his belt and look to progress as the year continues.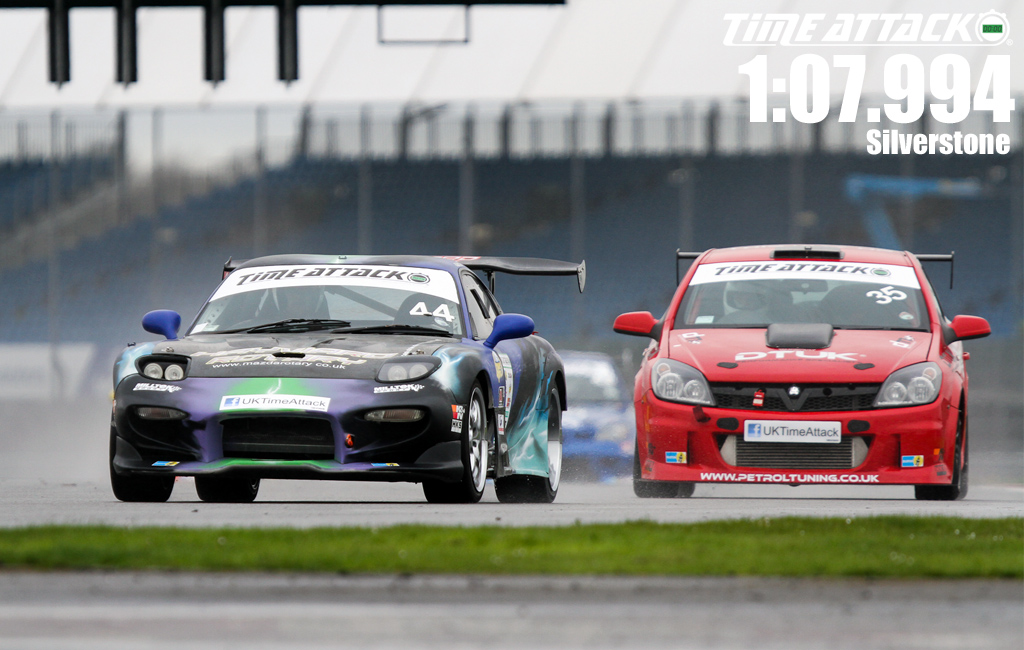 Mazda RX-7 : Neil Clark
Neil's FD3S Mazda RX-7 features a rather snazzy livery. Another of the rotary-engined cars packing the RWD class, Neil will hope to close the gap to his rivals in the coming rounds.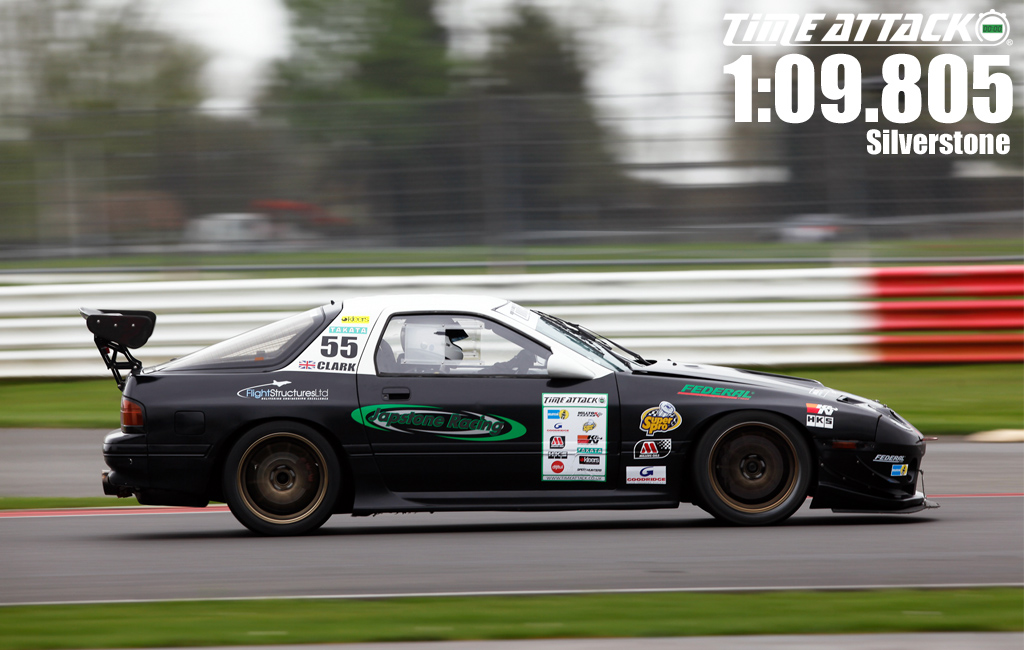 CLUB CHALLENGE : FOUR WHEEL-DRIVE
Subaru Impreza : Dave Coe
What can we say about Dave Coe's performance? He's always been quick but Dave was stealthy at Silverstone. He didn't really feature in the early sessions before blasting to the top of the time sheet in the Final! In doing so, he set the fastest 4WD time of the day. Despite being hampered by a damp track and a brief rain shower during the session. Impressive.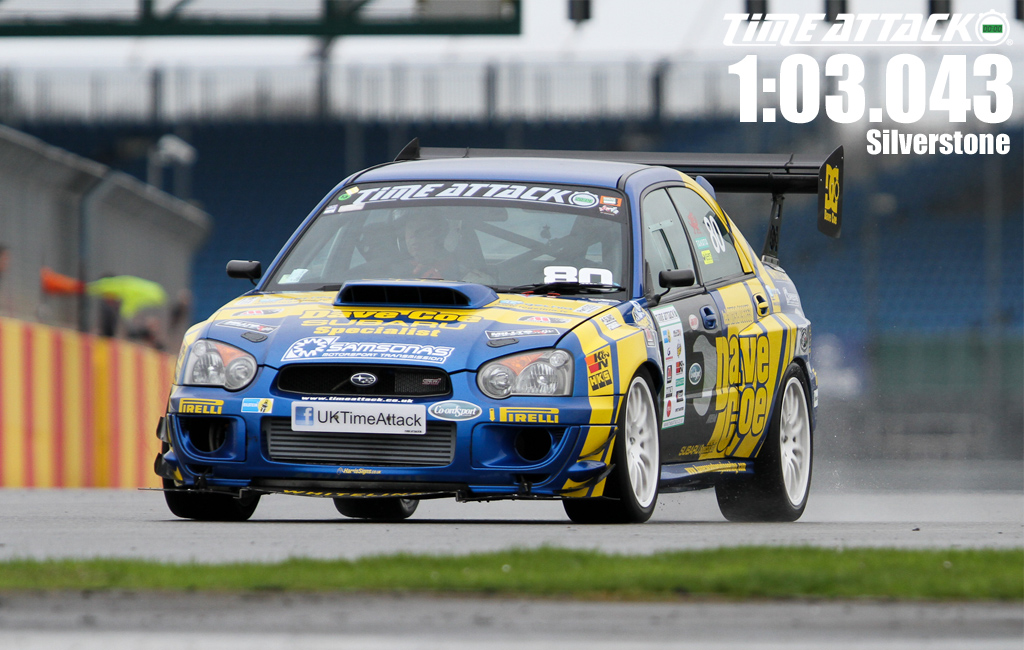 Subaru Impreza : Matthew Webster
Matthew Webster is surprisingly tall. Now that we've got that out of the way, he's also very fast. Matthew was locked in a battle for the top spot in every session, driving his unmistakable blue-and-white, wide-bodied Subaru Impreza. Eventually he had to settle for second place, and there's no shame in that. A very strong first outing for the Impreza driver.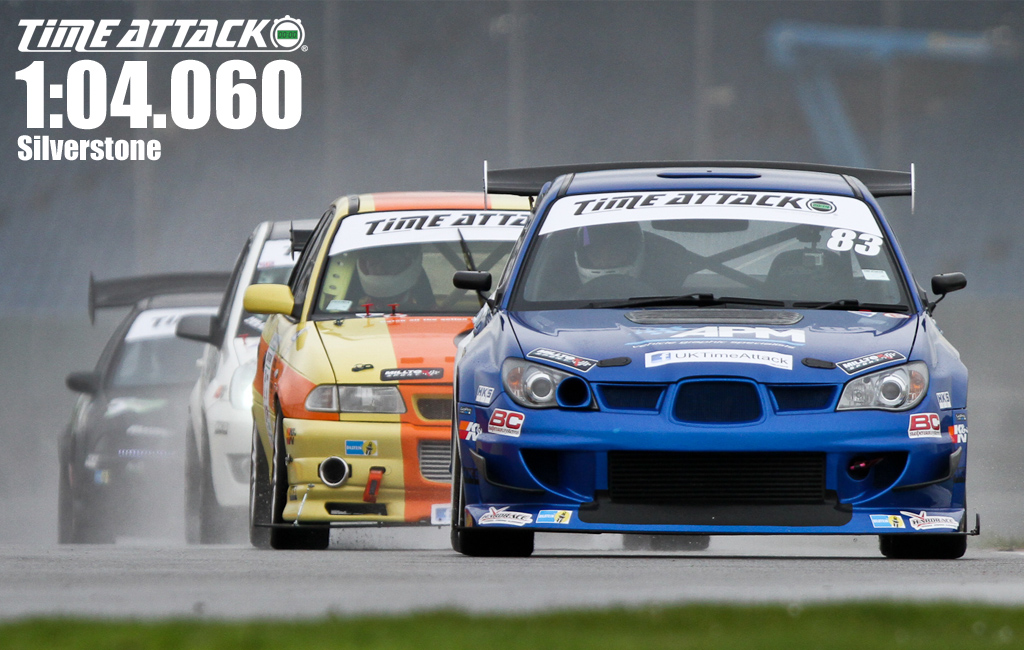 Mitsubishi Evo : Eric Holmes
Eric travelled all the way from Scotland to be at Silverstone. As you can see, he put up a good fight for the top spot despite finding himself in the wars. When the chequered flag dropped, Eric has pushed his battle-scar'd Evo to a well-deserved podium. In fact, he only missed out on second place by 0.116 seconds. That's Time Attack!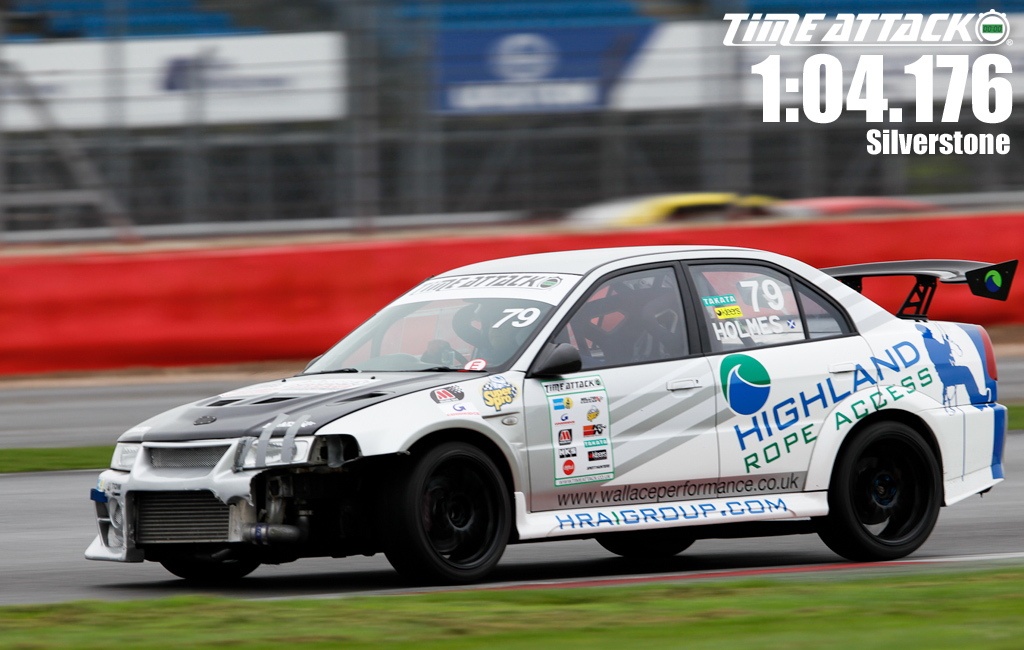 Subaru Legacy : Damien Bradley
We're not sure what Damien has been feeding his Subaru Legacy over Winter but it's got fat. Or should that be Phat? Either way, Damien's approach for this year is minimal aero and maximum mechanical grip. It's difficult to say what effect this had in the changeable and slippery conditions, but he was in the mix all day. A completely dry day of competition will gives us a clearer indication of where Damien and his beautifully-chunky Subaru are in the Club Challenge 4WD pecking order.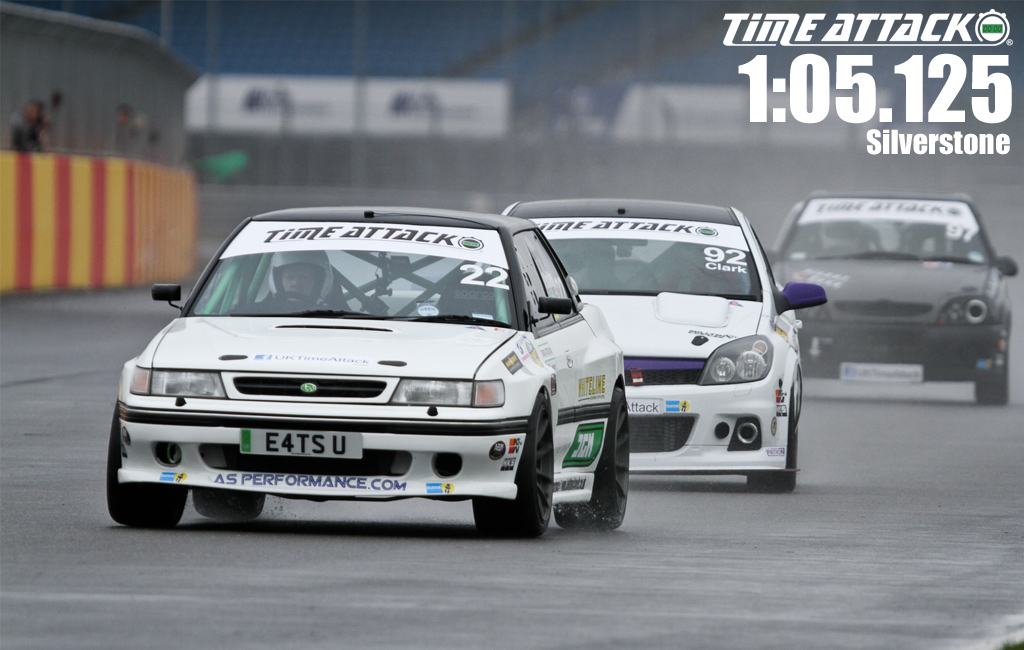 Mitsubishi Evo : Jason Bird
Jason suffered mechanical issues at the end of the 2013 Championship, so it was great to see him get some decent track time under his belt. The founder of the 400bhp Club, Jason was proving he could pedal a bit too.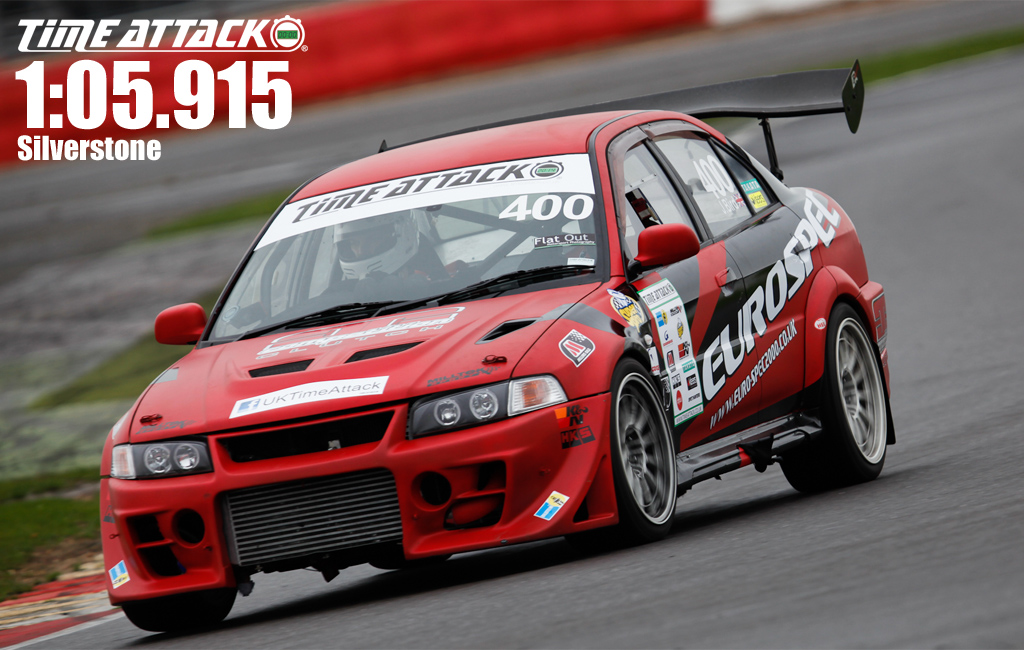 Subaru Impreza : Andy Grady
It's hard to judge Andy's performance at Silverstone, as he was doing the equivalent of fighting with one arm tied behind his back. The engine was missing an extra bar of boost for various reasons, not least the forthcoming replacement clutch, gearbox and ECU mapping session. Still, Andy was beaming all day – knowing there is plenty more to come at Knockhill in Round 2.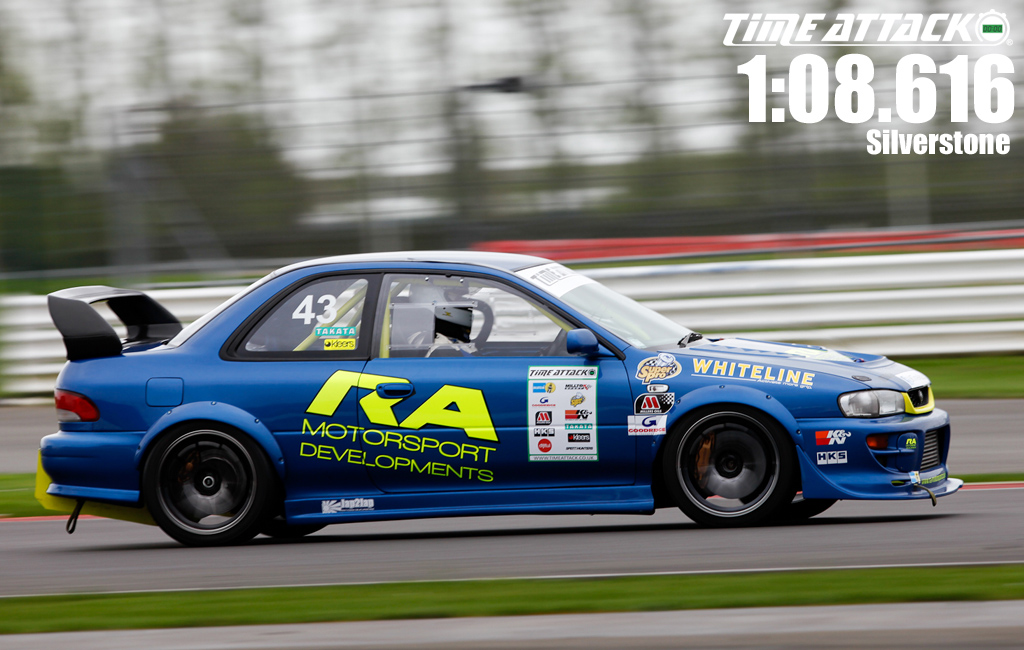 Mitsubishi GTO : Mark Flook
Big and bold, Mark's GTO was once again back in Time Attack action following a OHW appearance at the end of 2013. Unfortunately, Mark propped up the 4WD class but this is definitely one car that is still very much "in development". There's no denying it has the engine power to be competitive. The question is, can Mark make it handle and keep it reliable?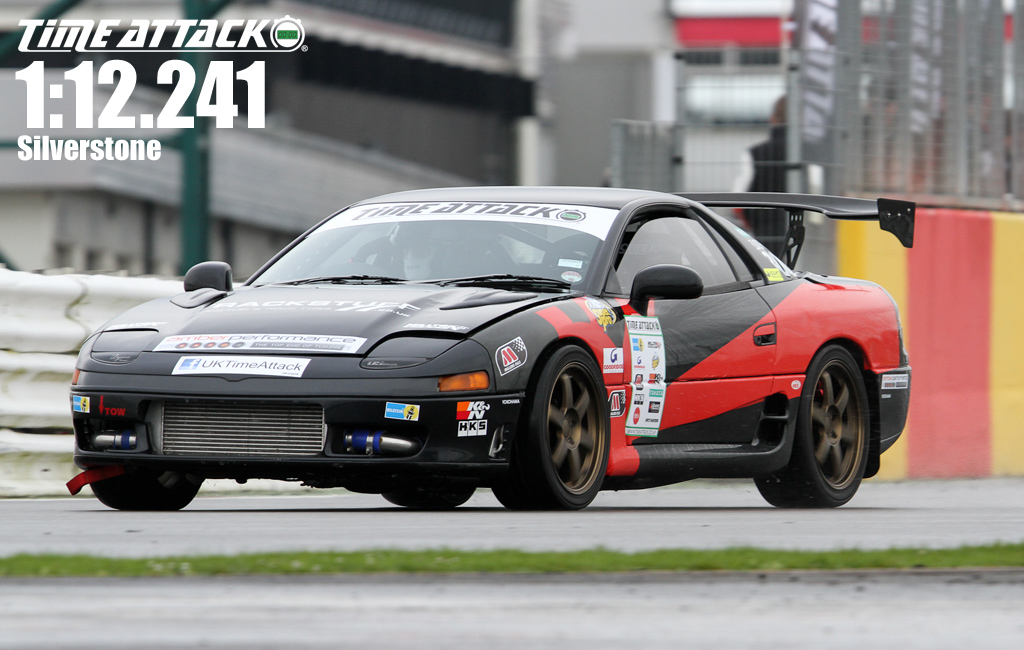 These times represent the quickest achieved on the day by each car – the official Time Attack MSA Championship podium results from the finals [ which are awarded points classification ] will be published separately shortly.
For the official Final Championship times and results provided by TSL for the Club Challenge Class, please see this story CLICK
Words: Dan Goodyer
Photoss: Rich Sams
Want more information? :
Times recorded in the point scoring Championship final session at Round 1 [ Silverstone National circuit ]
Come to a future Time Attack event and see the action for yourself