Club Classes Round 3 – Snetterton
Wet. Dry. Wet. Dry. The weather couldn't decide what it wanted to do at Snetterton, and that caused our Club Challenge drivers plenty of headaches.
Club Challenge 4WD
Dave Coe: Subaru Impreza
Once again Dave Coe finishes on the top spot. It makes us wonder if he has some tricks up his sleeve that his rivals lack, or is it all down to Dave's flat-out driving? Either way, Dave is threatening to run away with the title already and we're only at the halfway stage of the season! The Impreza driver dominated once again; qualifying in first place, before setting his fastest time of the day to win the final by the smallest of margins in a thrilling showdown.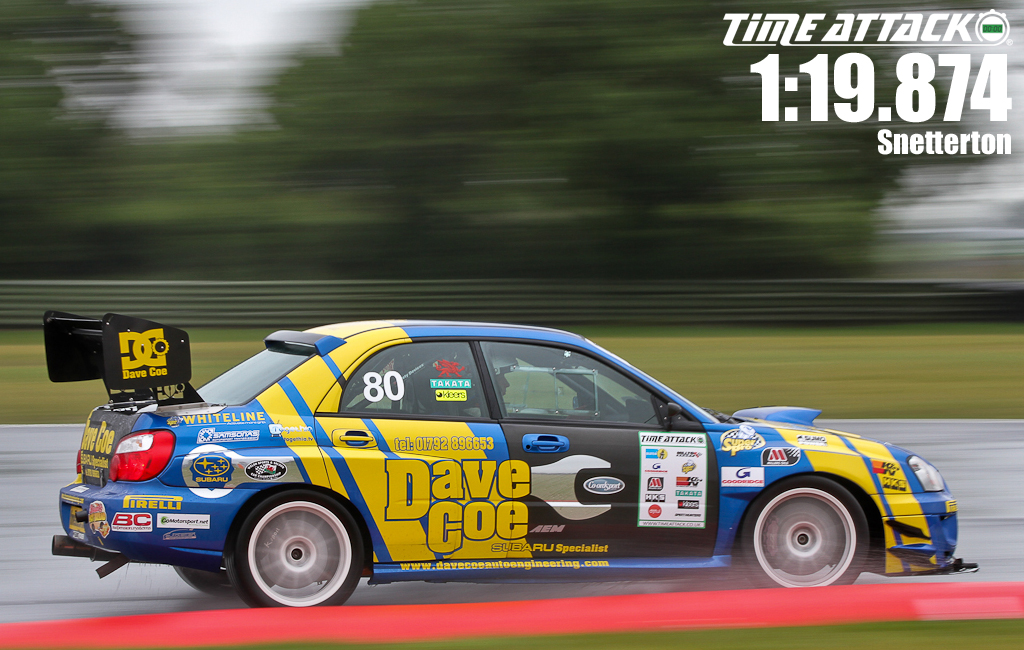 Damien Bradley: Subaru Legacy
What a mixed day for Damien Bradley! It started early on, as Damien left the track and skidded over the wet grass head-on into a tyre barrier. Luckily the Legacy is a sturdy old beast and with the help of some tape Damien was back out on track, only to have a similar incident. The thing is, Damien was fast and the incidents were proof he was pushing right up to the limits, and beyond. Damien refused to retire the car. Steven Darley of SD Motorsport was on hand to help repair the car, and with the scrutineers satisfied it was safe Damien's tape-clad Legacy went out for the final.. where he finished in second place, just 0.141 seconds behind Dave Coe! Incidentally, the final session was stopped by red flags after a competitor crashed – Damien had just set the fastest first sector of the session when the flags came out. One of the most exciting drivers to watch all weekend, Damien scored some valuable and well-deserved points.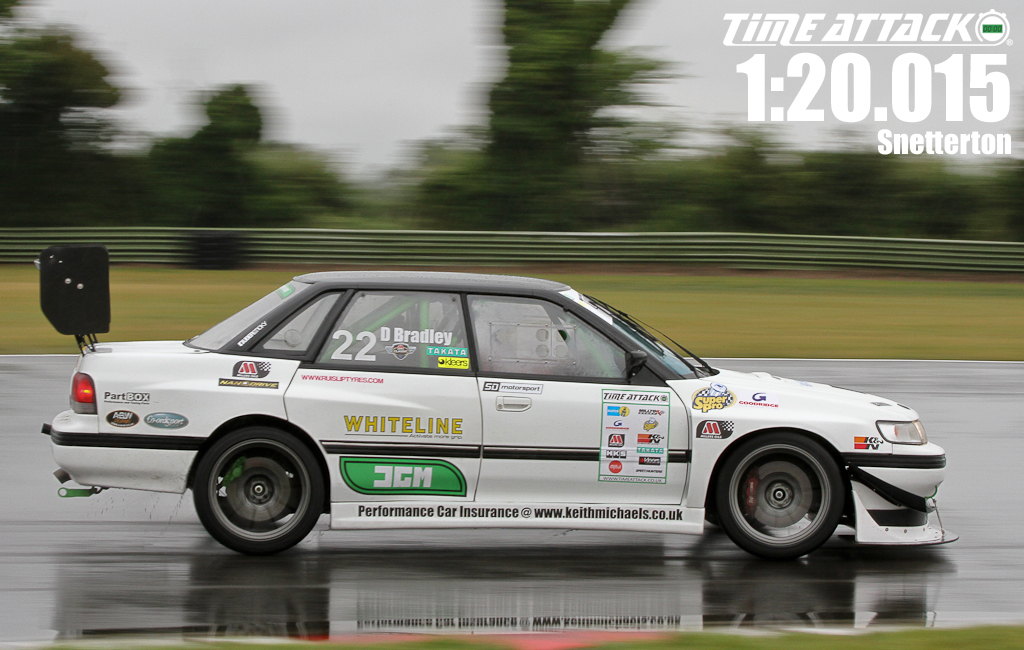 Jason Bird: Mitsubishi Evo 5
After qualifying slightly down the order, Jason Bird grabbed his Mitsubishi Evo by the steering rack and wrestled it into third place in Club 4WD, finishing just over a second behind Dave Coe as the fastest Evo in class. It's great to see Jason have a good result. For one thing the pit lane wouldn't smell as nice without the legendary Bird barbecues!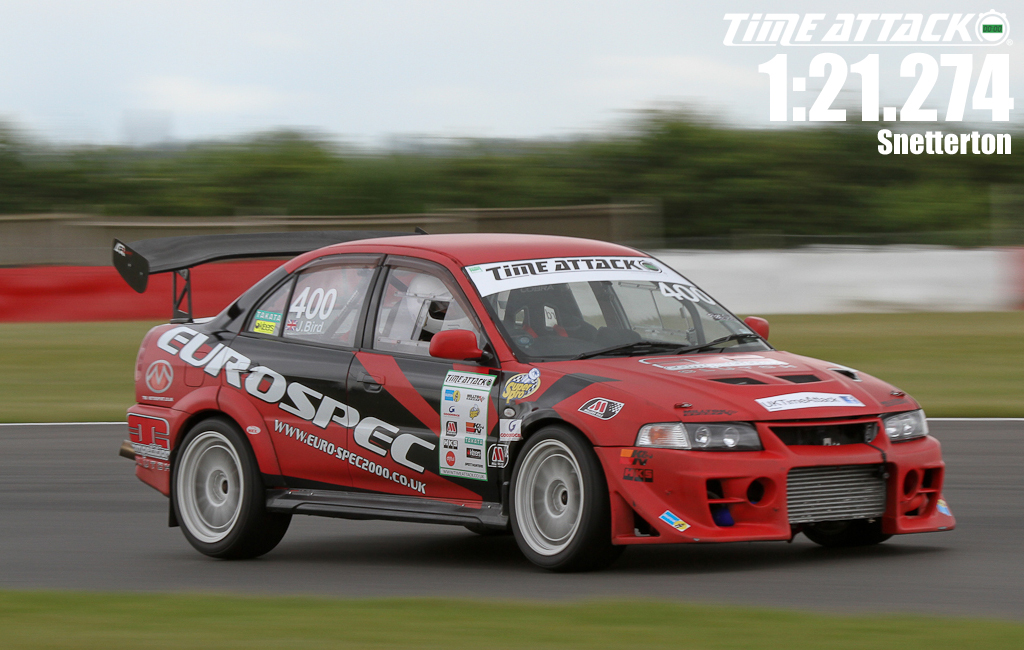 Eric Holmes: Mitsubishi Evo
A consistent performance from Eric as he qualified fourth and finished fourth in the final. As someone who has featured on the podium already this year, Eric has been scoring good points so far. He missed out on being the fastest Evo in Club 4WD by just 0.051 seconds.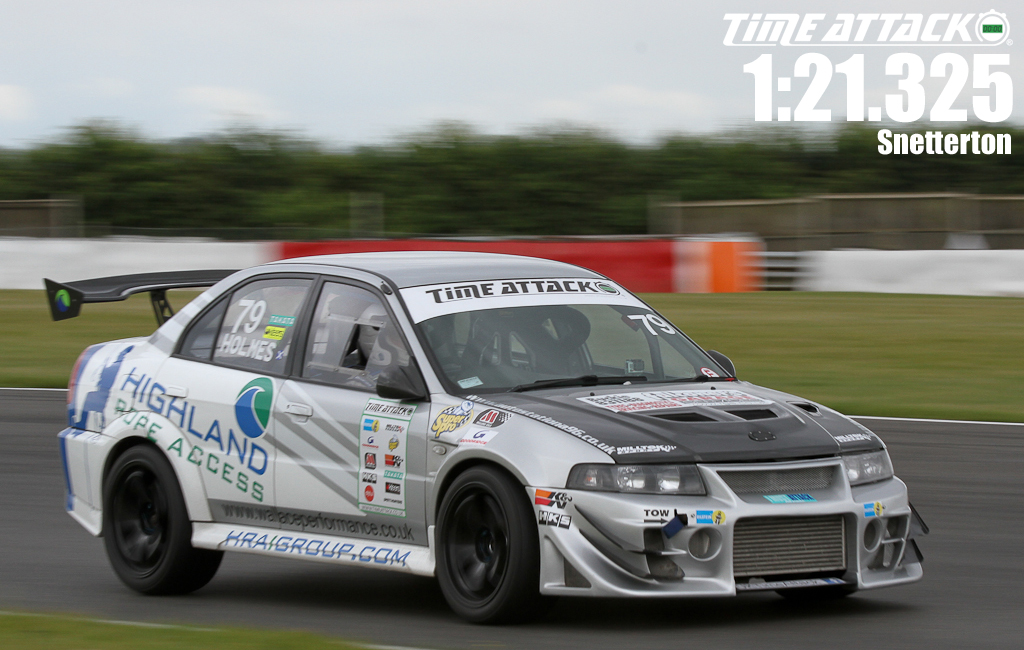 One Hit Wonder (OHW)  Marc Kemp: Nissan GT-R
The return of our reigning Club PRO Time Attack Champion. There were rumours Marc would be in his title-winning Evo, but when he arrived it was behind the wheel of his Nissan GT-R instead. His Evo? Sold earlier in the week, ready for another life of track-based fun in Malta. As for his GT-R, all Time Attack cars are road-legal and this is a genuine daily-driven car with a full interior, audio and air-conditioning. Despite this, Marc's biggest issue was actually noise and ultimately tyres. After failing the noise test, Marc's Dad and 'Pro Green' helped create some add-on tailpipe silencers to reduce the noise output of the V6 twin-turbo engine. As for tyres, Marc decided to stay on his 'wet' tyres for the final, rather than switch to his Toyo R888s. A decision that ultimately cost him. However, even with this gamble it was clear to see Marc has still got it. Perhaps we'll see him again this year?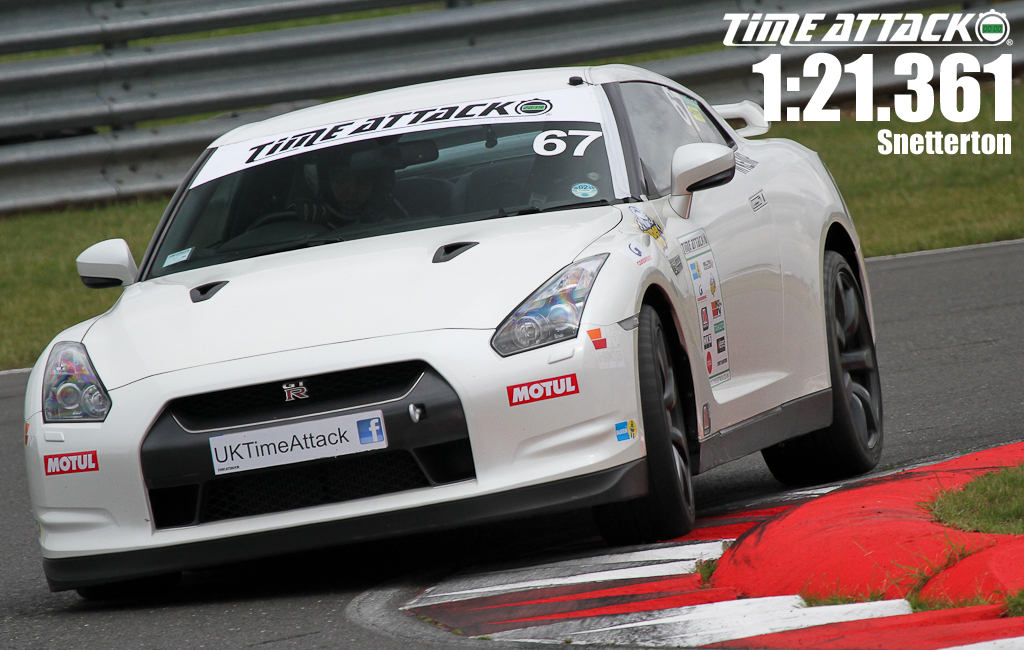 Andy Grady: Subaru Impreza
Andy had never driven Snetterton before, so he was up against it from the start. He used the warm-up and practice sessions to learn the course, then turned the boost up for qualifying. After setting the 7th fastest time and coming in with four minutes left, Andy was persuaded to go out once more and on his 11th lap of 11, he gained the tenth of a second he needed to push himself up a place, which he was over the moon about. Unfortunately, after setting a banker lap in the final, Andy was about to go for it when he suffered a driveshaft failure. There was more time left in the car, but Andy's persistence in qualifying shows you need to fight for every point in Time Attack.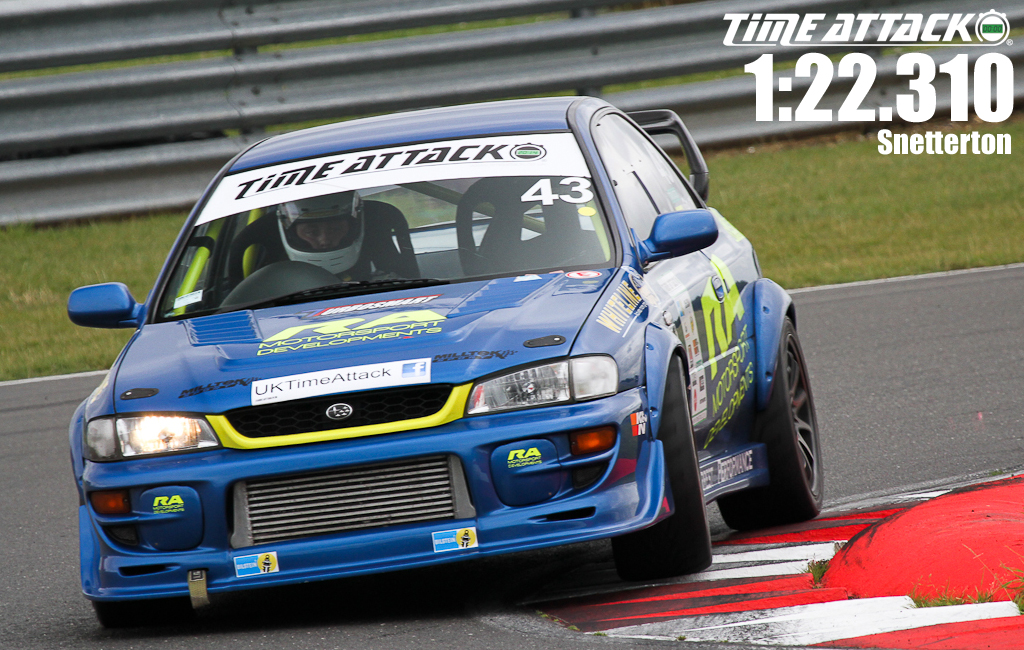 Mark Flook: Nissan GT-R
Another driver to use his GT-R road car, Mark was forced into the move after mechanical gremlins with his Mitsubishi GTO. It was a shame as we hoped this would be the round where we'd finally see what Mark and his Eurospec-supported GTO are capable of. As for his GT-R, Mark said he enjoyed the round but stuggled with the GT-R's tyres in the changing conditions.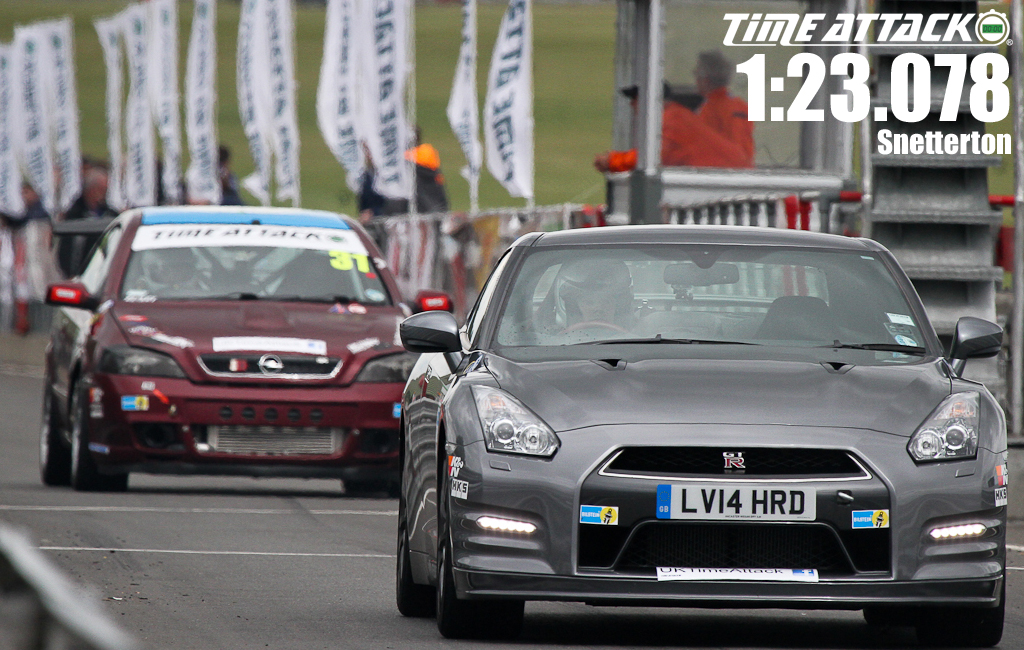 Mathew Webster: Subaru Impreza
It was a story of perseverance for not much reward for Mathew at Snetterton. After borrowing a digital dash in the week leading up to the event, Mathew's ECU expert Adam couldn't access parts of the ECU to make some necessary changes. Then the alternator failed and drained the battery. With a new one sourced locally in time for qualifying, Mathew went out to discover he had little power. A broken turbo actuator was the problem, and Mathew decided to go out in the final anyway but his lap times weren't representative of his true potential. We wish Mathew better luck at Cadwell in Round 4.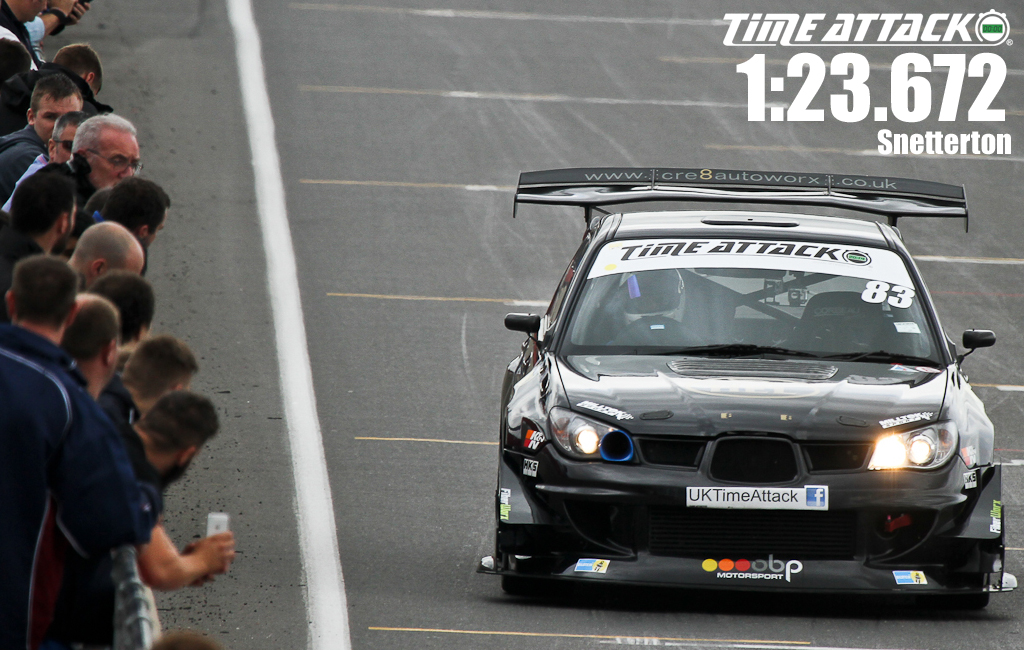 One Hit Wonder (OHW)  Walter Morris: Nissan Skyline R33 GT-R
It was a very welcome return to Time Attack for Walter Morris following a serious leg injury. We were very pleased to have Walter back in the competition. You'll notice Walter is driving Team Midlands Performance well-used R33 GT-R, as opposed to the 1000bhp+ R32 GT-R he drove last year. It was definitely a case of getting back into the groove for Walter at Snetterton.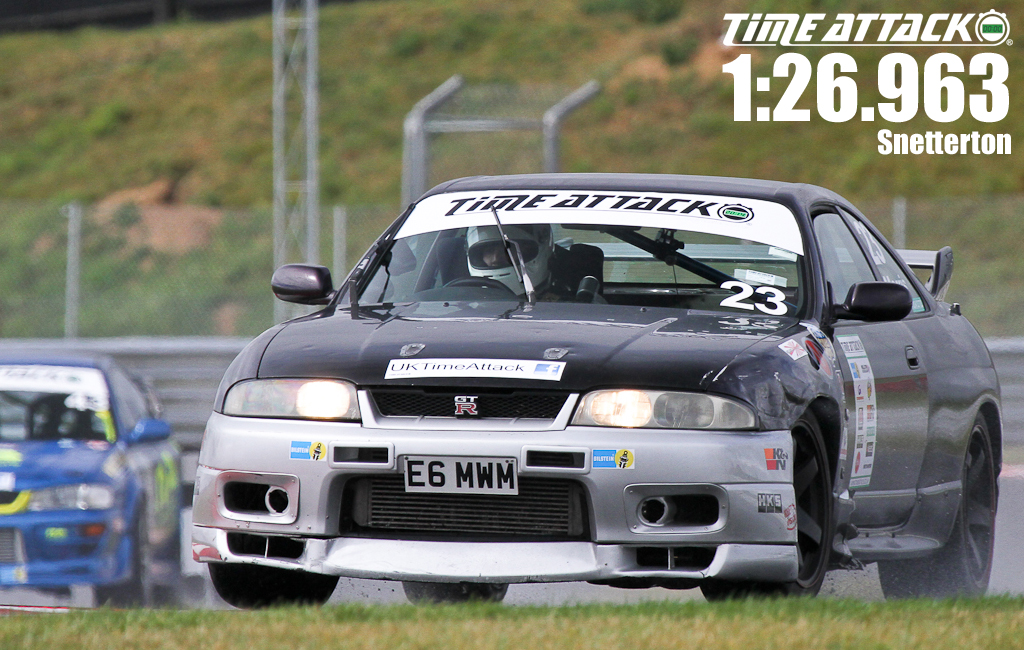 Club Challenge RWD
Kevin Jones: Noble M12 GTO3
Another round, another win and fastest lap time for Noble driver Kevin Jones. He was on the pace from the start but in the final he was pushed all the way by Umar Masood, recording his fastest time of the day on his last lap of the day – his 10th out of 10 in the final.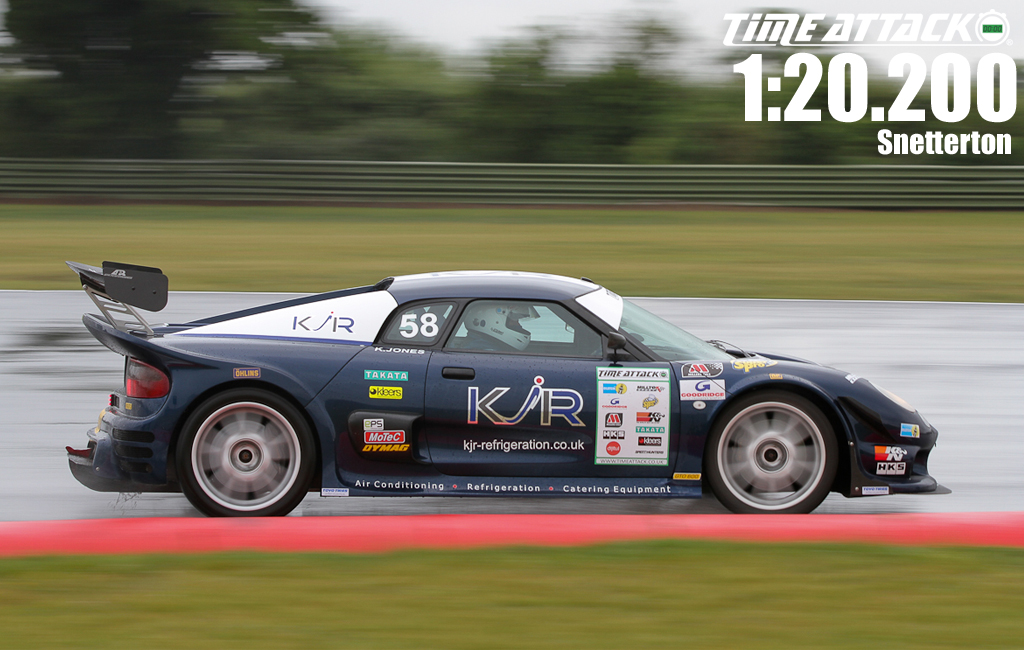 Umar Masood: Mazda RX-7
With his new sponsor RoTarymoTion, there's been a noticable increase in speed from RX-7 driver Umar Masood. After a few spins throughout the day and a small gap to Kevin in qualifying, Umar pulled it all together for the final. Ultimately, Umar was just 0.675 secs behind Kevin in the final.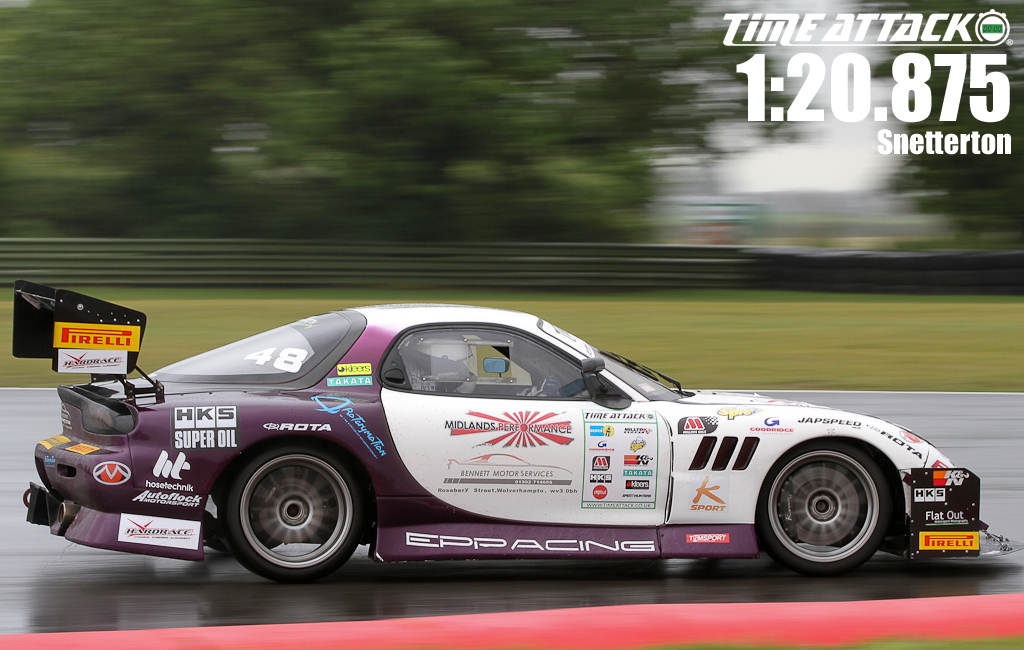 Neil Clark: Mazda RX-7
Neil was just off the pace slightly at Snetterton but his FC3S RX-7 still looked great. WGT Auto Developments looked over the car in the build-up to the event and discovered a problem with the turbo. Unfortunately there wasn't enough time to replace it, so Neil turned up knowing he was around 20% down on power. Perhaps partly because of that, Neil also had trouble with traffic in every session, struggling to get a clean run. We'll have to wait and see if Neil can get the car running 100% in time for the twists and turns of Cadwell Park.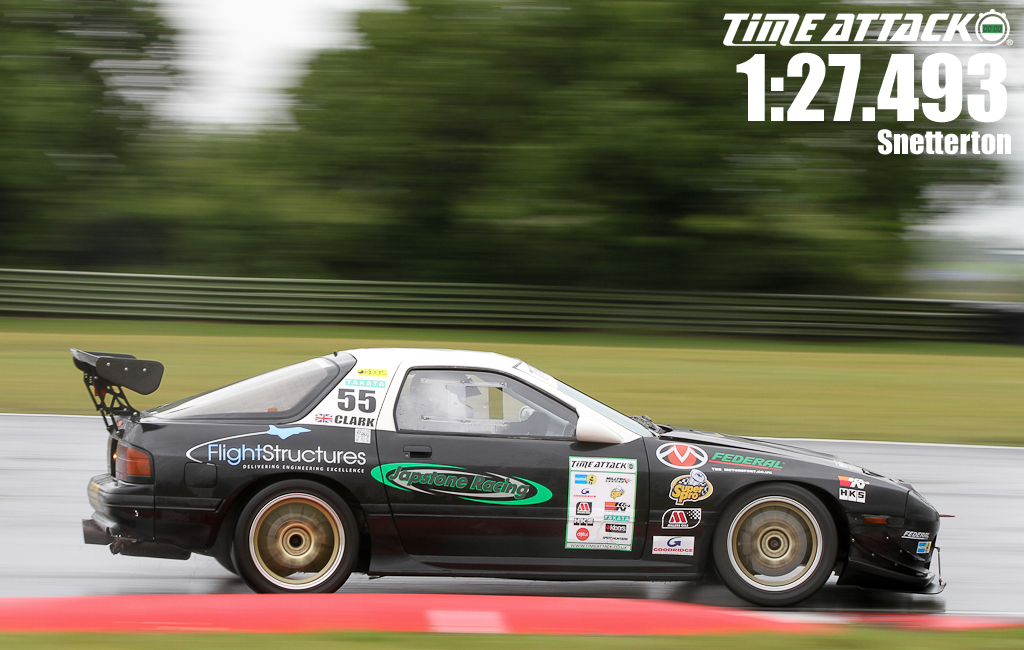 Club Challenge FWD
Will Watson: Vauxhall Astra
A very popular win for Will Watson and Vauxhall Astra in Club FWD. It was clear that Will was struggling to find space on the busy track but managed to find himself some space when it mattered most. Will qualified in 6th place but then found over 6 seconds in the final to snatch the victory. An astonishing achievement that has helped to mix up the FWD Championship standings.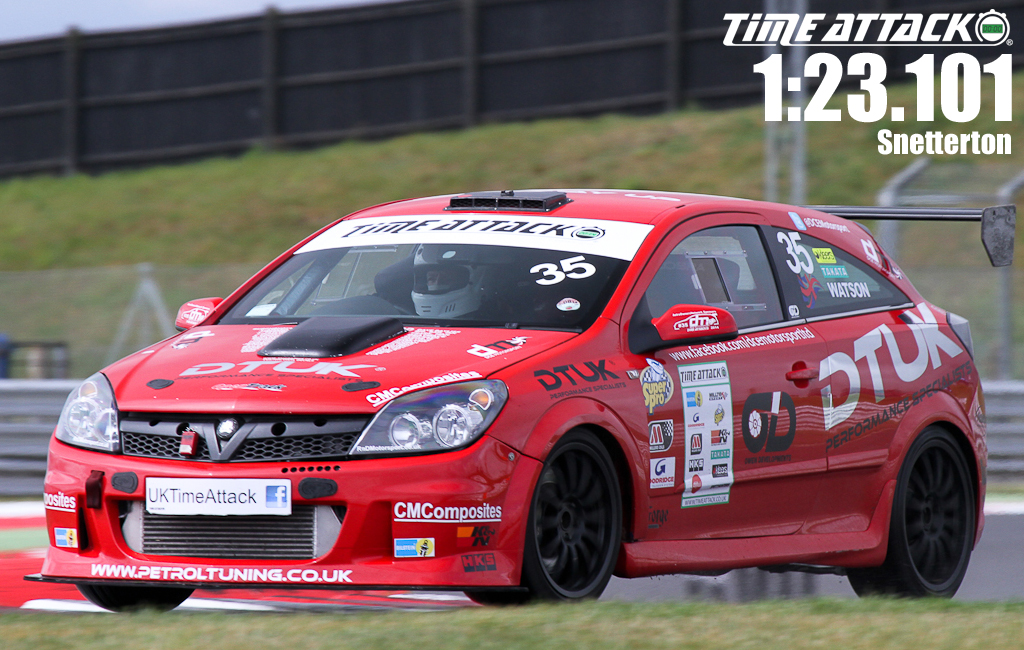 Adam Jones: Honda Civic
Adam has been steadily climbing the Club FWD ladder this year in his turbocharged EP3 Civic Type-R, and at Snetterton he nearly made it to the top. A stock K20 engine with a TDi North turbo kit kicking out just 9psi of boost, Adam qualified in first place and was second in the final, grabbing a large handful of points in the process. Adam was the fastest Honda at Snetterton and just missed out on being fastest in Club FWD by 0.023 seconds!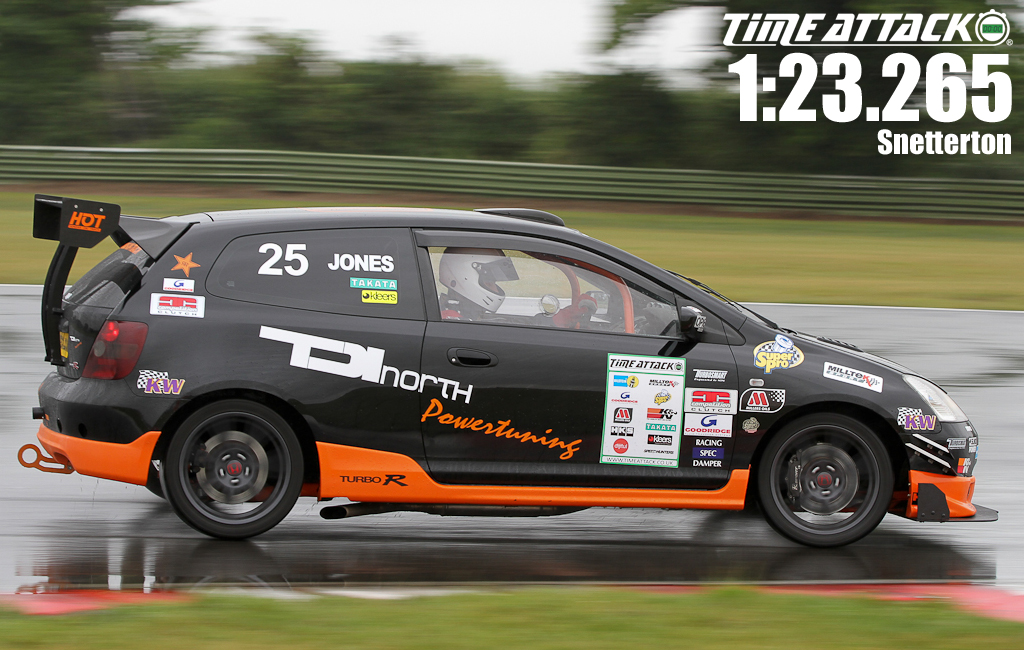 Neil Wrenn: Honda Civic
We told you to look out for Neil Wrenn this weekend, and he proved us right. Neil had a fresh set of rubber but just as importantly had taken lots of weight of his Civic too. Neil wanted to concentrate on qualifying this weekend, as he recognized that's been holding him back in the Championship table. In the damp conditions Neil softened the suspension and actually took boost out of the car to counter the wheelspin he was experiencing. He qualified fourth, despite being caught out slightly by the drying track and coming in too early. Then in the dry final Neil turned everything back up and really attacked, especially in the braking zones. Neil finished third, despite mis-shifting into fourth gear at one stage. Even more annoying for Neil then that his time in the final was just 0.002 seconds – the smallest gap between any car over the whole weekend. Neil's Civic was also the fastest FWD car through the speed trap by more than 5 mph.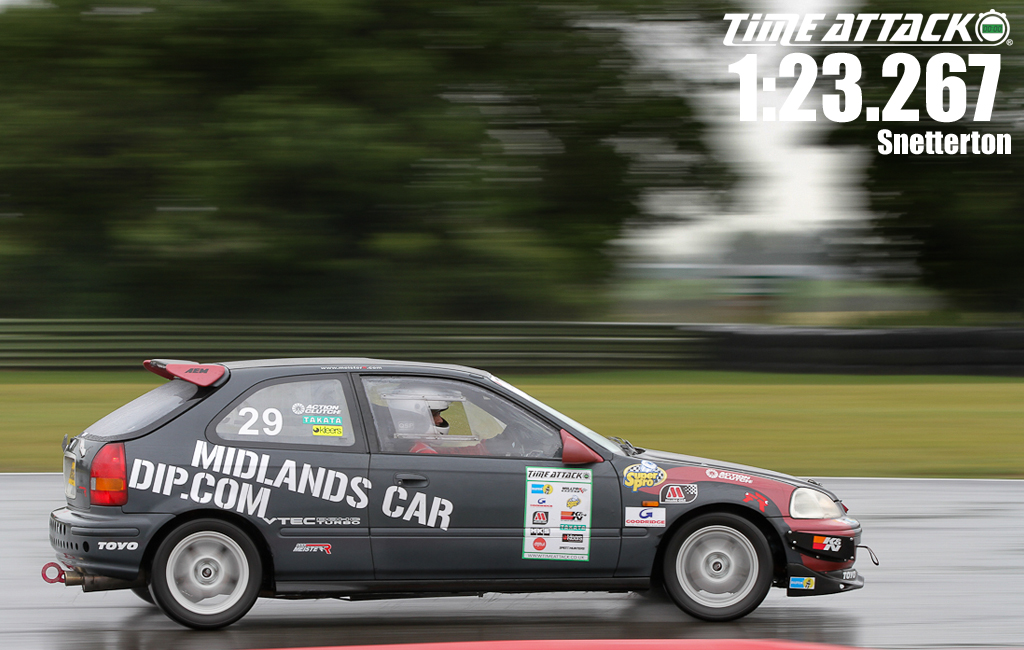 Marc Donnelly: Ford Escort
Marc described his weekend as "damage limitation". He never felt fully on the pace all day, although he did push himself during qualifying in the battle for third place with Neil Wrenn and managed it. Marc couldn't really get the tyres working properly and didn't get a good lap in the final session due to traffic. Sportingly, Marc pointed out he was very happy for Will Watson taking his first Time Attack win. We'll see if Marc is as charitable if Will repeats the feat at Cadwell Park. Club FWD is hotting up and as you can tell from this photo of Marc, no-one is backing off!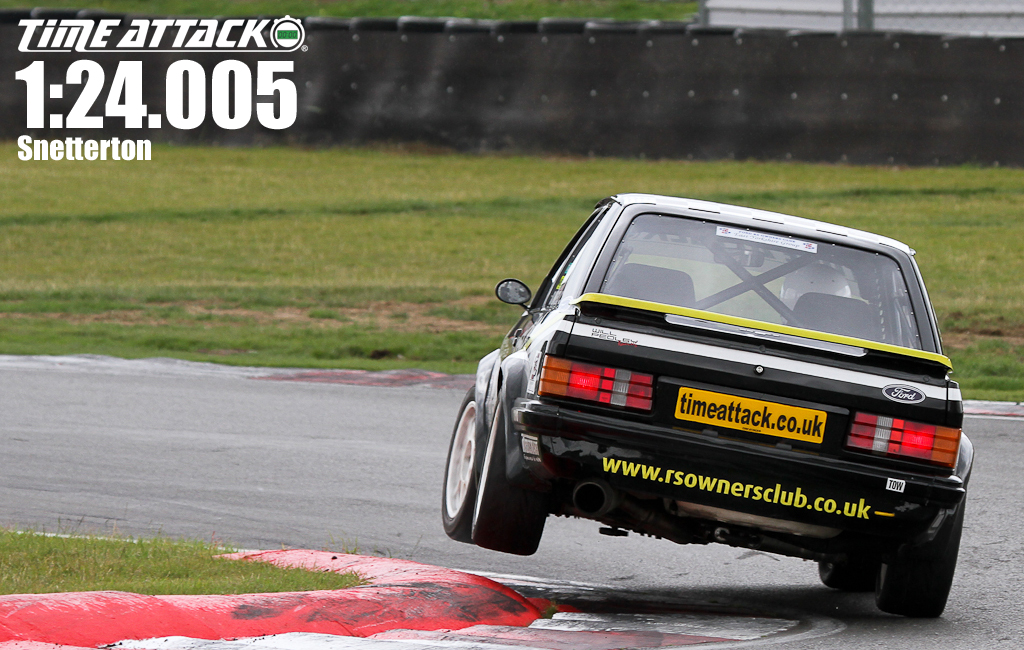 Jonny Fletcher: Vauxhall Astra
We've all had days when we should have stayed in bed, haven't we? Well Jonny felt a bit like that after Snetterton. Arriving to wet weather, Jonny had a gear selector break in the warm-up, the his radiator burst during practice and it only got marginally better. He soldiered on but in truth it was never really his day. The winner of Round 1, Jonny will be hoping for a return to form at Cadwell Park at Round 4 on August 9th.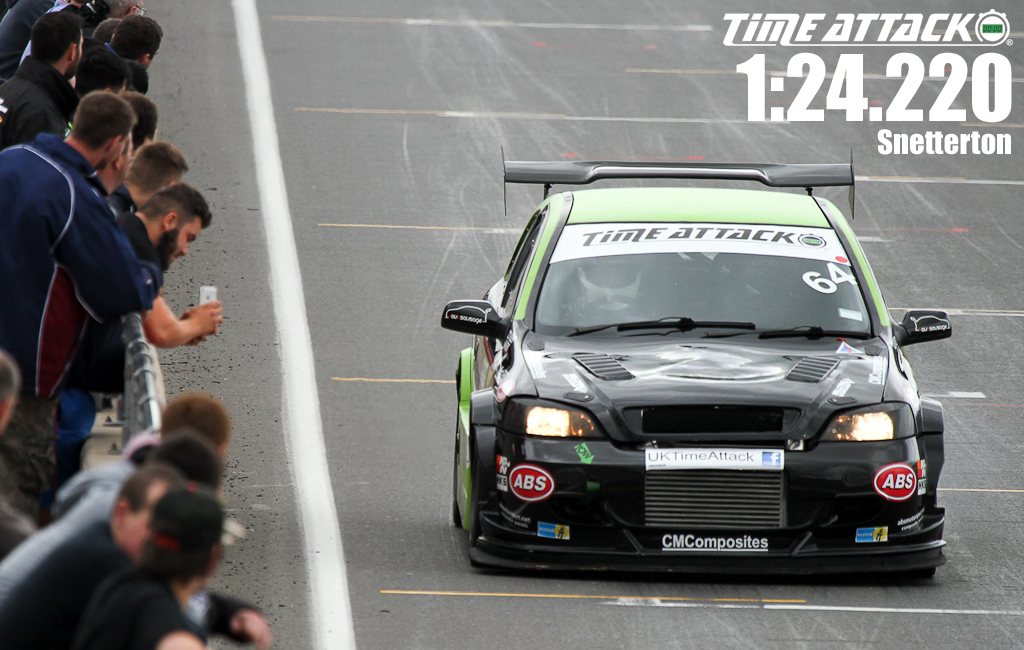 Daniel Clark: Vauxhall Astra
Daniel Clark had a front-end meeting with a tyre barrier at Knockhill, so had been working hard to repair and improve his Astra in time for Snetterton. Some new carbon bodywork went on, brake ducting and a large new rear spoiler. Unfortunately, by the end of the day much of that work was undone as Daniel once again went nose-first into the tyres. One thing you can't accuse Daniel of is not trying. Once he's zoned in on that fine line that separates perfection or a crash, he'll be a force to be reckoned with.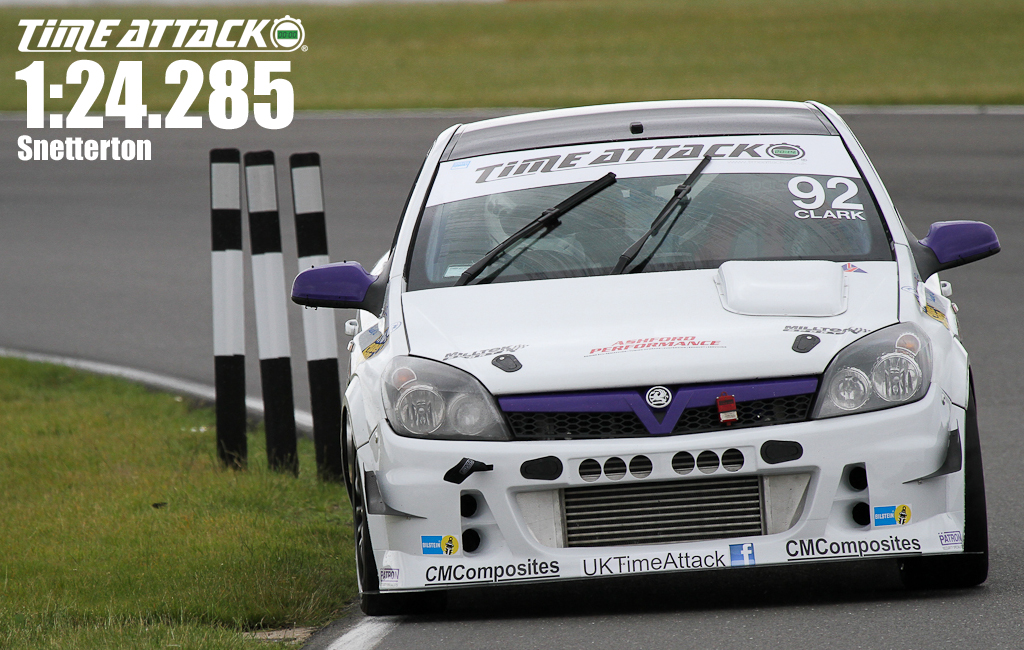 Darren Spooner: Peugeot 205
Still Darren Spooner brings the fight to the turbocharged FWD class in his naturally-aspirated Peugeot 205. Using balance and hard-driving as his weapons, Darren is showing what a well set-up car and committed driver can achieve. Darren was right up there in the wet warm-up and was fastest in Club FWD in the practice session (4th across all Club Classes and just 0.763 secs behind Dave Coe's 4WD Impreza!) but dropped down the order when the track dried. We can see Darren becoming a crowd favourite with his 'David vs Goliath' antics.
Stewart Summers: Citroen Saxo
What can we say about Stewart and supercharged Saxo? Well, they say a picture paints a thousand words, so perhaps we should just leave this action shot caught by our photographer Rich Sams, and leave it at that? Stewart was quickest in the wet warm-up and although he dropped to 7th in qualifying, was looking good in the final when he flew round Coram and picked up some oversteer while braking into Murrays. Stewart corrected the slide but sent his Rotrex-charged Saxo straight over the high kerb on the inside, flipping it over violently. Thankfully Stewart was OK but the Club Challenge final was brought to a premature end as the car was recovered. Stewart has already had a very kind offer of a replacement 'shell from Spoox Motorsport, a French performance car specialist in Leicester. So we hope to see Stewart in action at Cadwell Park.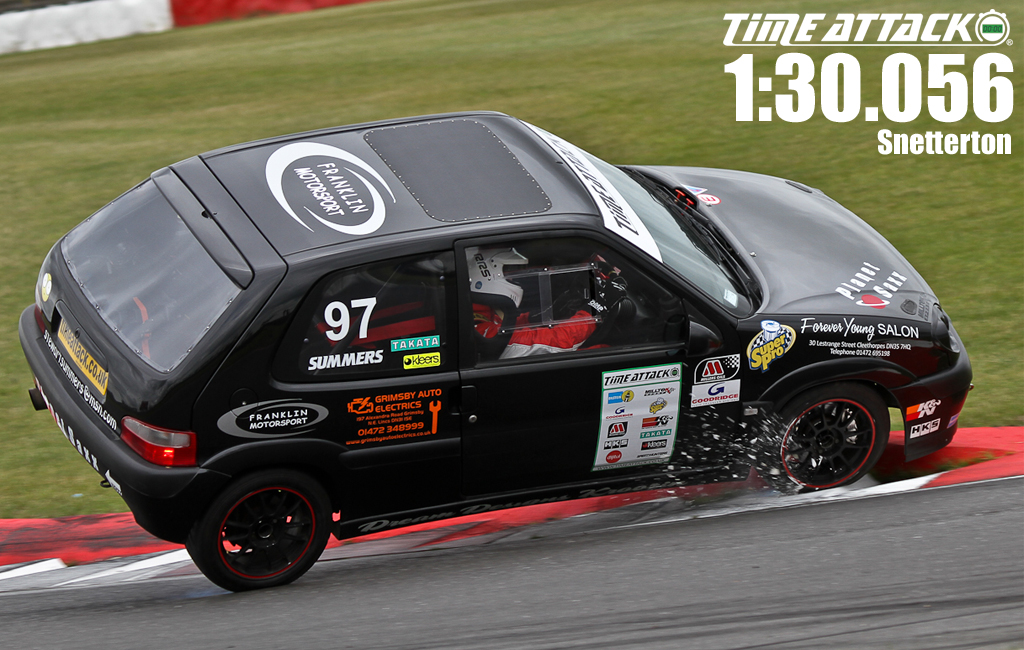 Antonio Giovinazzo: Alfa Romeo 155
Built by brothers Antonio and Dominico Giovinazzo, this Alfa 155 features a turbocharged 2.0-litre engine and the usual cliches about Italian style and passion. Always a popular car in the paddock, Antonio drove the 155 in every session and all weather, always with a smile on his face.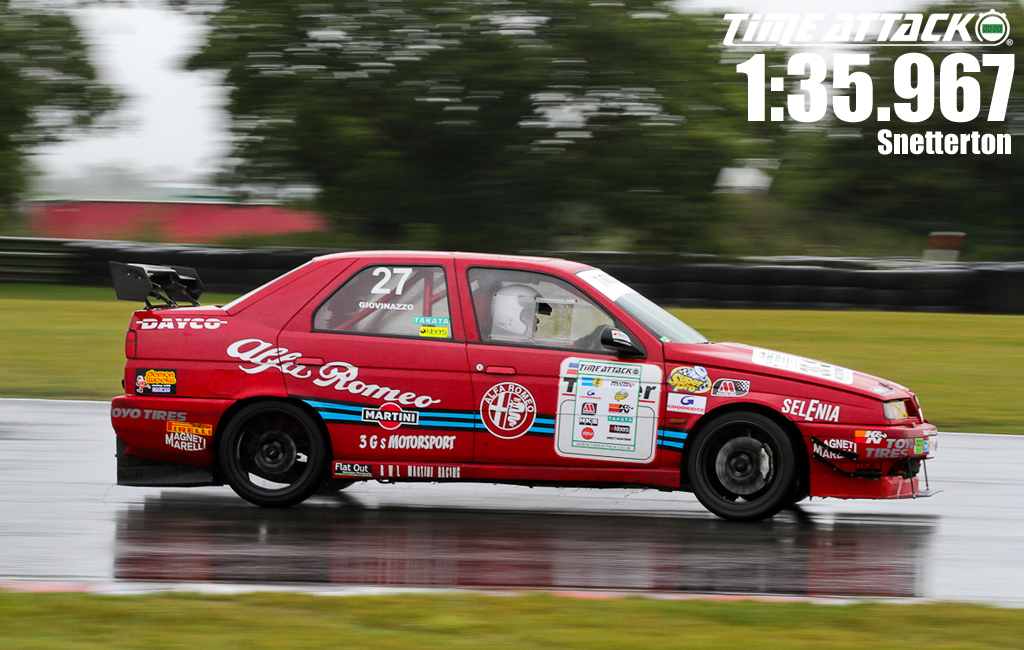 Adrian Daniel
Adrian was pleased with his first visit to Snetterton. He admits he was off the pace slightly but feels he did OK considering he only had 280bhp to play with. Adrian's Astra suffered overheating issues all day and he had his first ever "off" – exiting Nelson's backwards!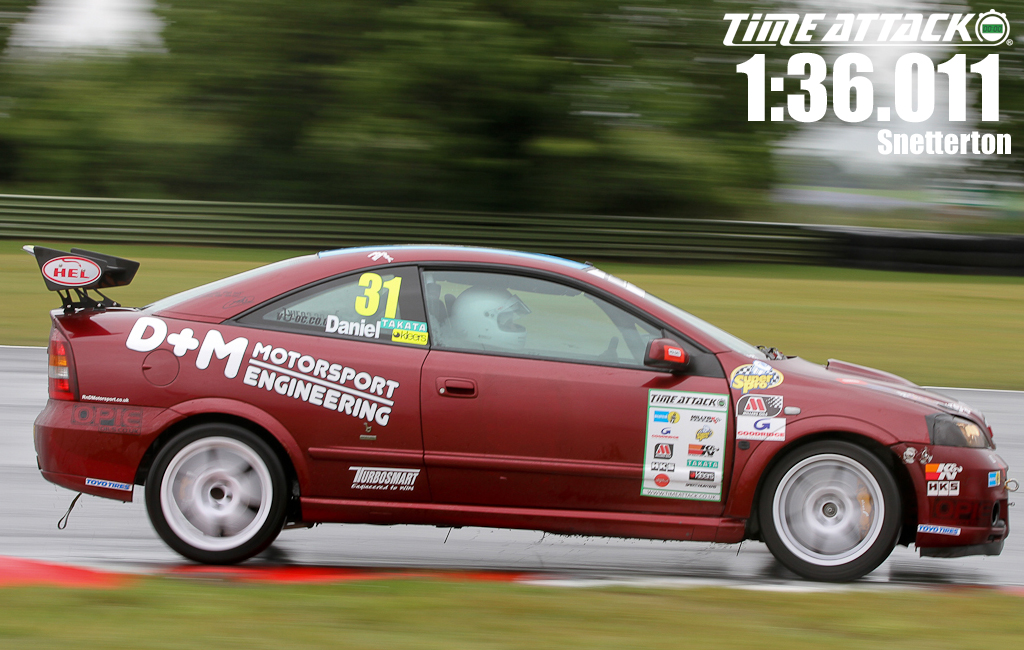 Club Challenge NA
Mark Burnett: Honda Civic
Mark made it a trio of wins in his "H2B" Honda Civic EG, which mates an H-Series engine to the close-ratio gearbox from a B-Series engined car. Although he was out-qualified for the first time, Mark managed to come out on top in the shortened final session. It's only the half-way point but Mark's points tally is starting to look unassailable.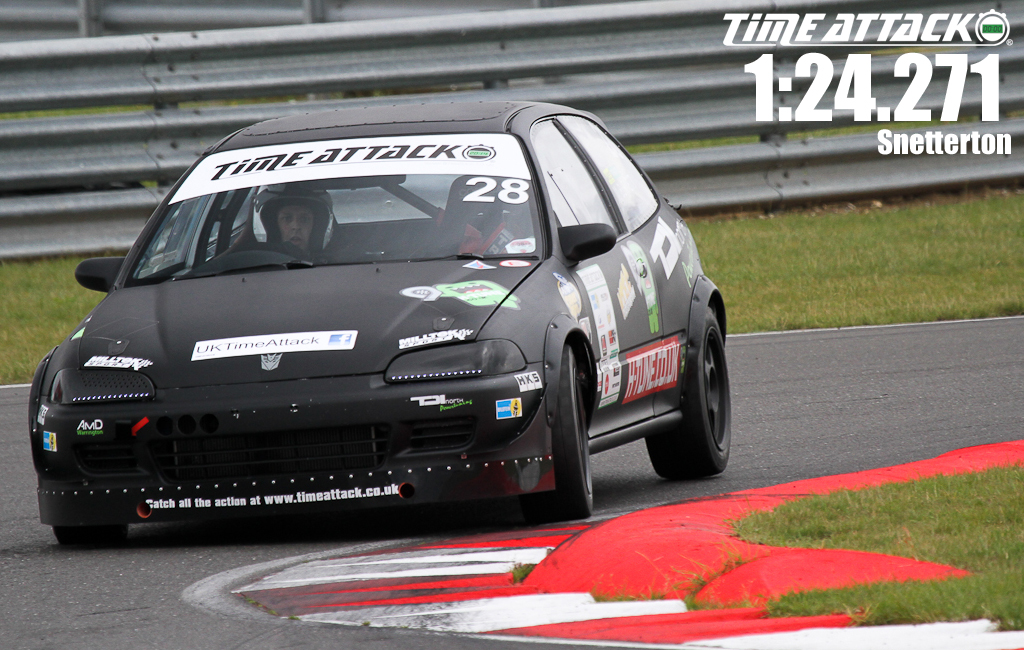 James Procter: Honda Civic
There was good news and bad news for James Procter. The good news was he out-qualified Mark, showing that he and his Civic do have genuine pace in the NA class. It was looking like being an epic showdown in the final, but sadly that was cut short by Stewart Summers rolling his Citroen Saxo. James was one of the drivers who hadn't yet completed a tidy lap, so was a couple of seconds behind Mark when the red flags came out.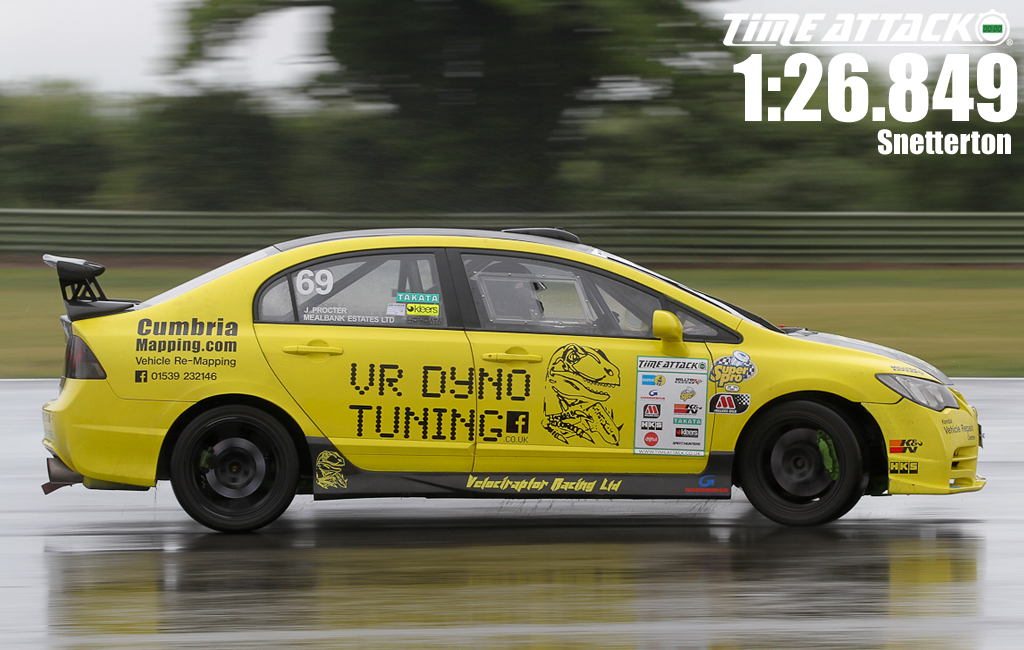 One Hit Wonder (OHW)  James "Midge" Burr: Nissan 350Z
We had a couple of celebrity guests at Snetterton in the form of Jules and Midge from FastCar Magazine. The pair brought their Nissan 350Z project car along to see if a road car with air suspension could cut it in Club NA. The answer? Sort of. The plan was for both guys to share the driving but unfortunately magazine editor Jules Truss' overalls didn't meet Time Attack regs, so it was left to James Burr to pilot the Zed. Sure, James' lap times are slightly off the Club NA pace but bear in mind this was his first time driving on track alongside other cars, let alone in a heavy 350Z with a full interior and lots of audio equipment. We have to say the experiment worked though, as the air suspension never seemed to cause Midge a problem. Perhaps we'll see more cars on air in Club Challenge in the future?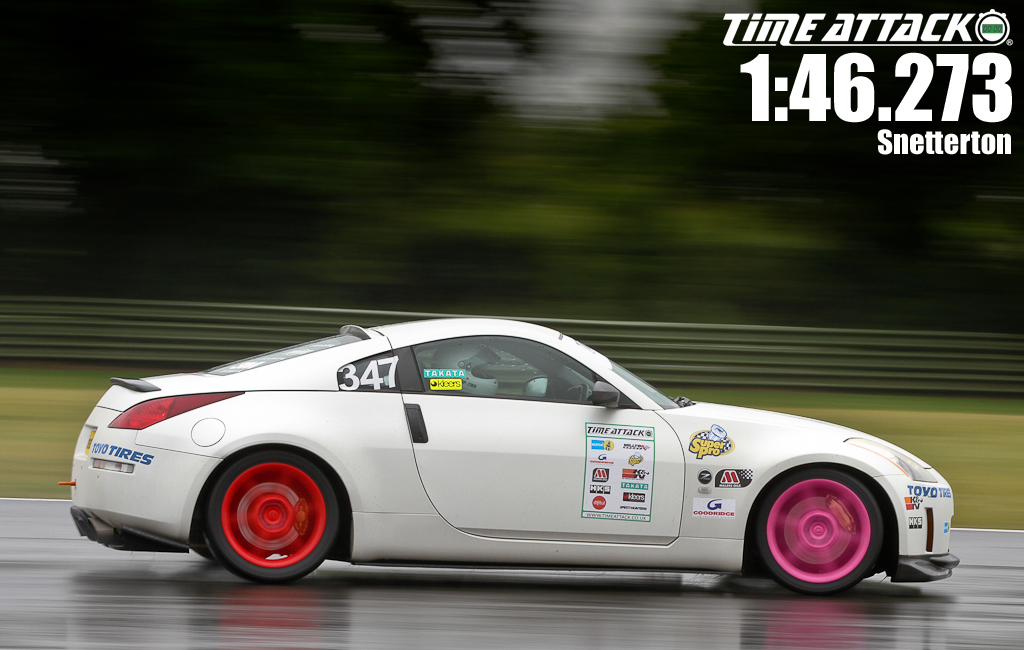 The next UK Time Attack event is Round 4 at Cadwell Park on Saturday 9th August and you can buy tickets HERE. Join us!