Time Attack arrives at "the UK's mini Nürburgring" this Saturday, 9th August. Cadwell Park is celebrating it's 80th birthday in 2014, and the celebrations continue with a very special round of Time Attack competition that welcomes returning champions and newcomers from across Europe.
Marking the start of the second-half of the season, the 4th Round of the 2014 Championship is a critical time for anyone with eyes on their Class Championship, with only two more rounds remaining after this weekend to score points. Cadwell Park has earned the nickname "the mini Nurburgring" thanks to it's narrow and twisting sections with little run-off area, reminiscent of the Nürburgring's 13-mile Nordschleife (meaning 'North Loop'). That track has been called "the green hell" and Cadwell Park offers a similar challenge, concentrated over a shorter 2.19-mile lap. The bottom line is it's going to take a combination of skill and bravery to top the timing sheets on Saturday.
PRO Extreme
No Lap Record set
The headline news is we have two very special One-Hit Wonders coming to join the party. Peter Pentell is bringing his unique 'LaSupra' Lancia Delta Integrale prototype all the way from Sweden, to test himself against the fastest Time Attack cars and drivers in the UK. A journey of over 1,000 miles!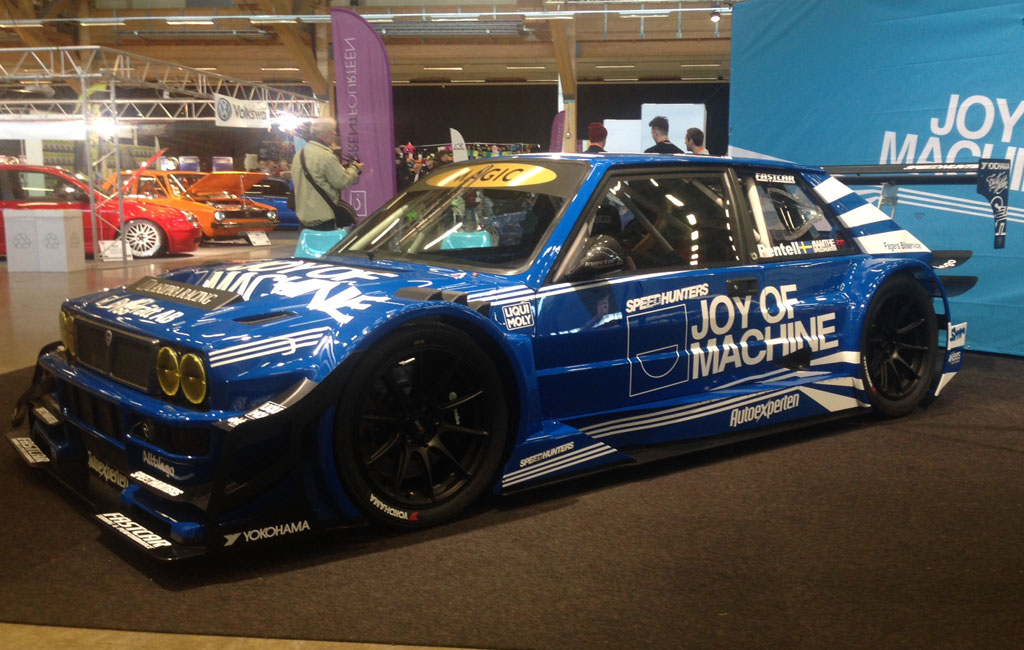 Another friend from Europe with several hundred miles to travel is Dutch Time Attack legend Evert Thomas. Part of the team behind the online Time Attack Magazine project, Evert's Audi S2 has undergone big tweaks in recent months so we will be watching his times with interest. We'll also be listening out for that familiar 5-cylinder Quattro sound!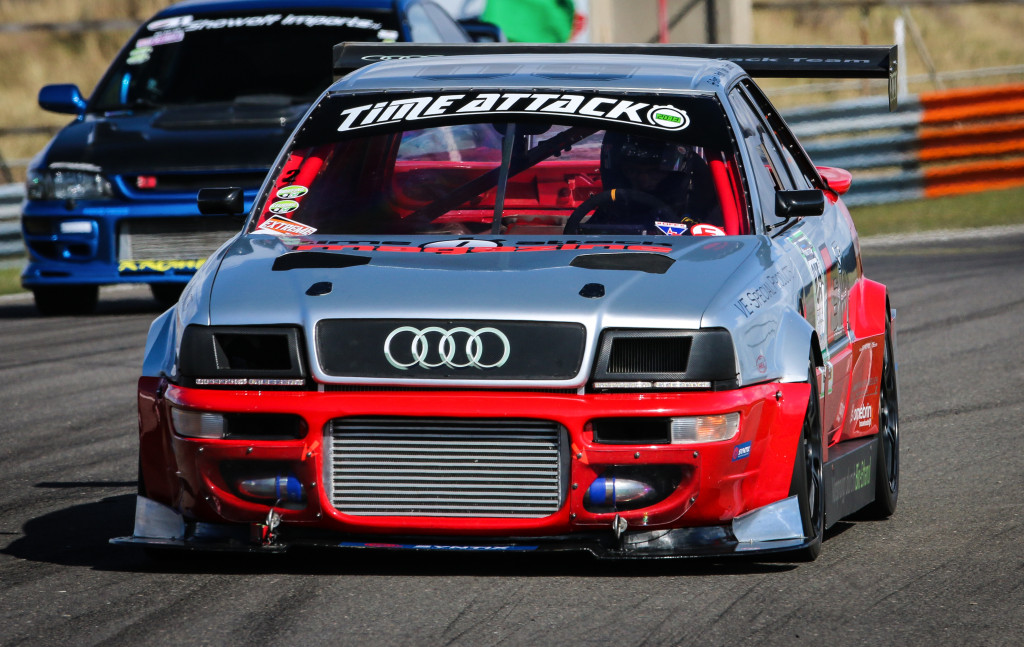 Getting back to our 2014 Championship contenders, a quick look at the Championship standings reveals that Nissan Skyline R32 GT-R driver Marcus Webster is our leader at the halfway stage. A combination of speed and reliability has put the Midlands Performance driver on top. With a maximum of 100 points available in the final session of each round, Marcus has scored 100, 90, 90 helping to give his 1,000bhp GT-R a 60-point lead in the Championship. Can he hold onto that lead this weekend?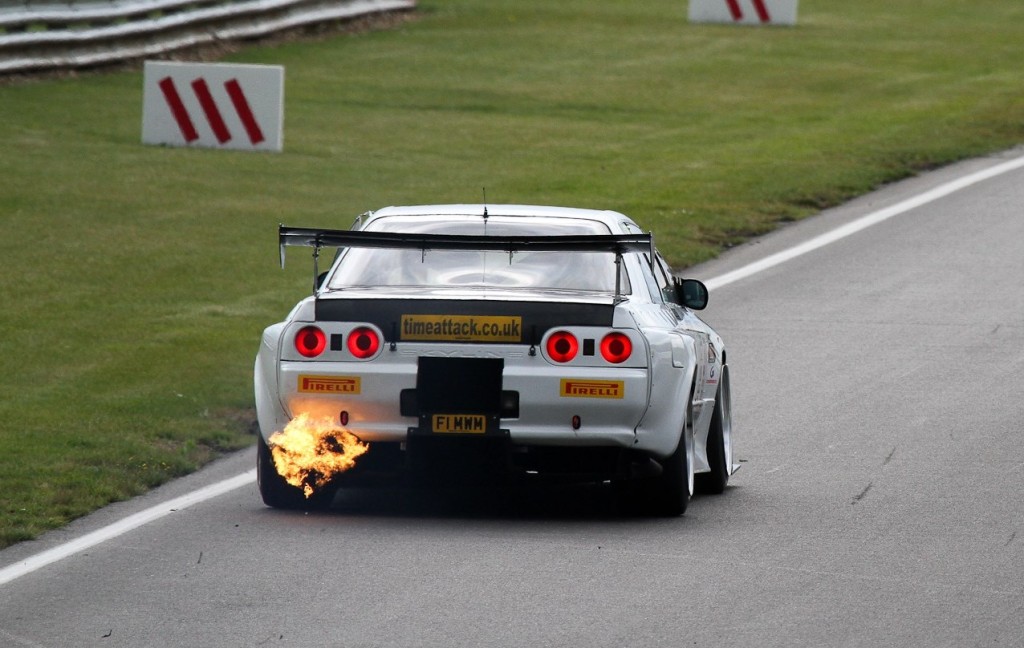 No doubt Olly Clark will be trying to chase him down in the Roger Clark Motorsport Gobstopper II, currently second in the Championship. As will third place Gareth Lloyd in the all-new SVA Imports Mitsubishi Evo, a car which is constantly evolving and has several further tweaks for Cadwell, including Bosch Motorsport ABS. We're also hoping that homebuild-hero Granville Taylor has better luck in his Impreza-powered VW Beetle prototype. We're desperate to see what Granville and the car are capable of after a season of rotten luck so far.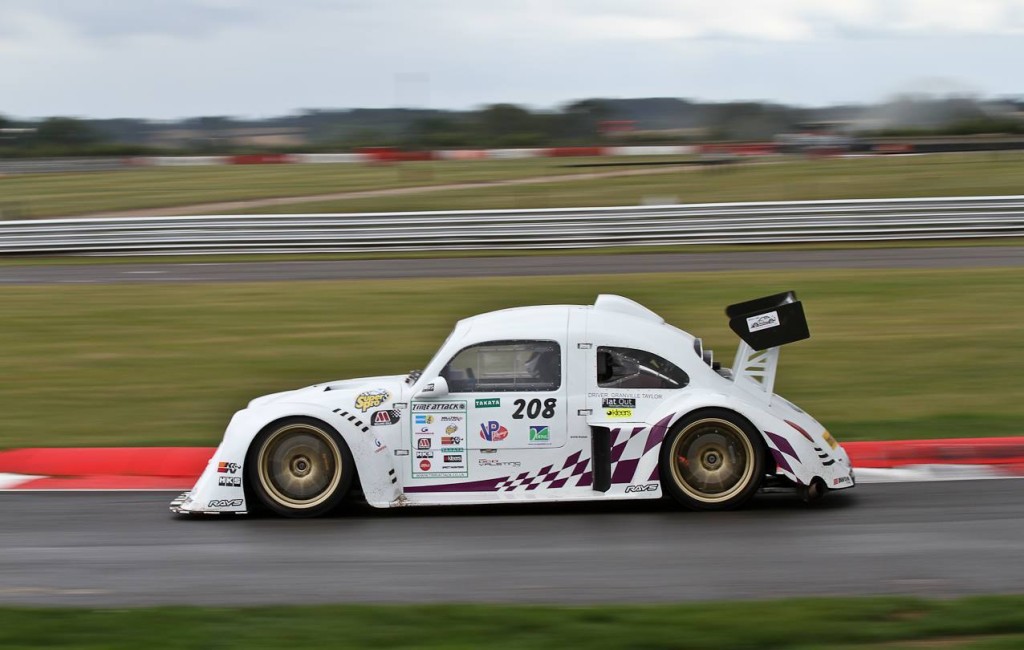 PRO
Lap Record: 1:26.500
Gavin Renshaw – NR Autosport Mitsubishi Evo 9 GT – 2013
Is Gavin Renshaw's Pro Class lap record at risk? Well, with the line-up we have in store for Cadwell this Saturday, you have to think so. The funny thing is, it might be Gavin who breaks it! In the championship standings, Richard Marshall is setting the pace in his HEL Performance Mitsubishi Evo 9 GT, with two maximum scores of 150 points after winning both qualifying and the final in two of the three rounds so far.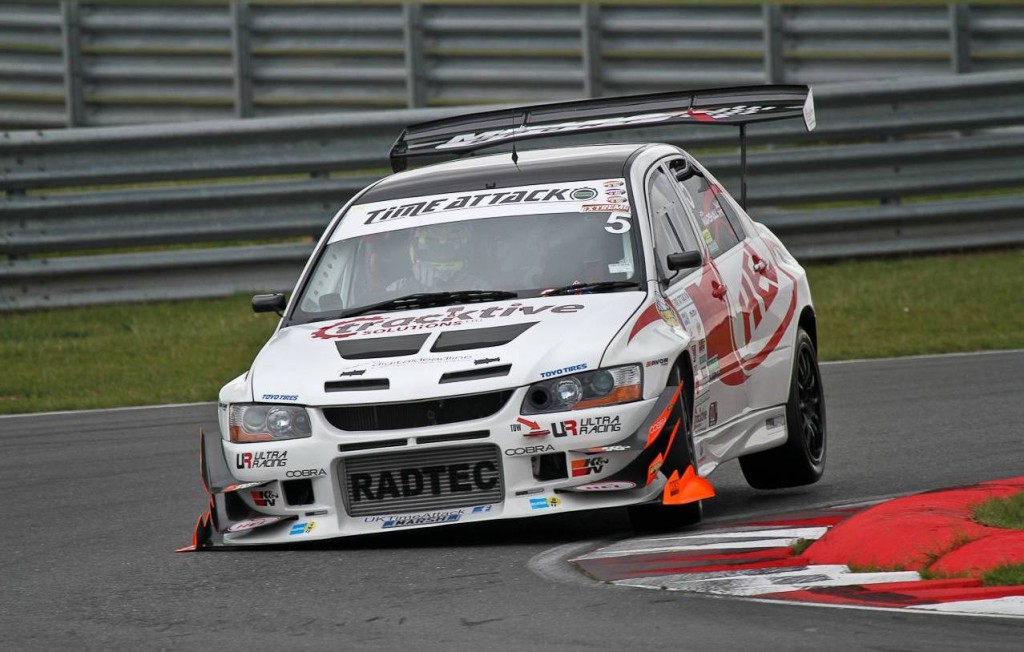 However, Richard missed the second round which is where his team-mate, HEL Performance Porsche 997 Cup driver Simon "The Ginger Stig" Deaton, stepped in and scored 140 points. Simon's desire to drive hard in all weather has really paid off. His fearless wet weather driving has helped him score 380 points on the top of the Pro Championship standings at the halfway point.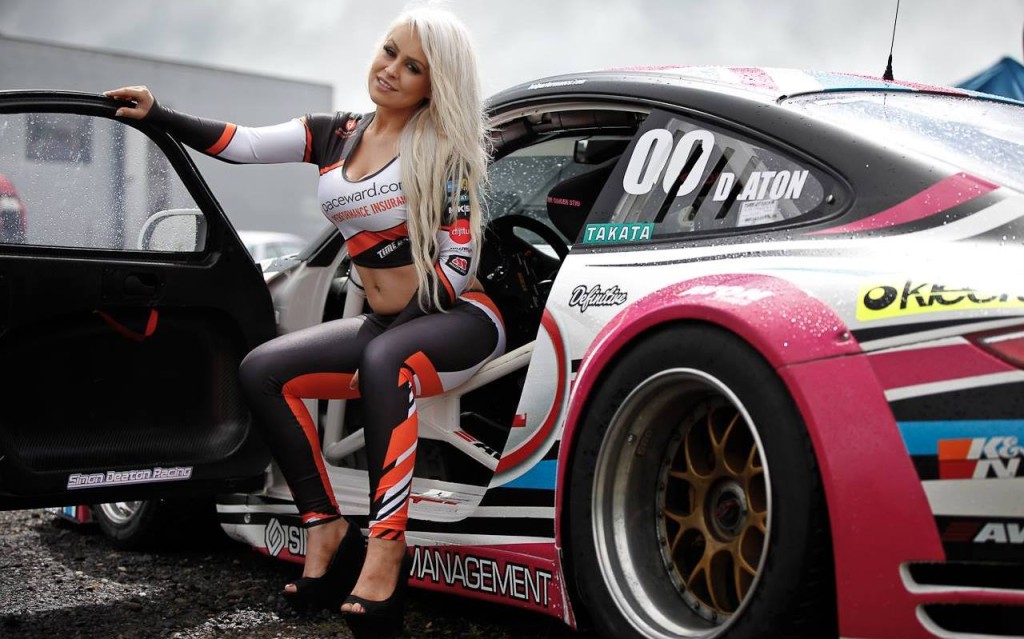 However, like Richard Marshall in Round 2, Simon has decided to use Round 4 as his dropped score. Meaning that if either of them suffer a mechanical failure or driver error in the remaining rounds, they will be practically handing the title to RA Motorsport Impreza driver Scott Robson. Scott has quietly put in sold performances, improving his pace at each event, to position himself in second place in the Championship, just 30 points behind Simon.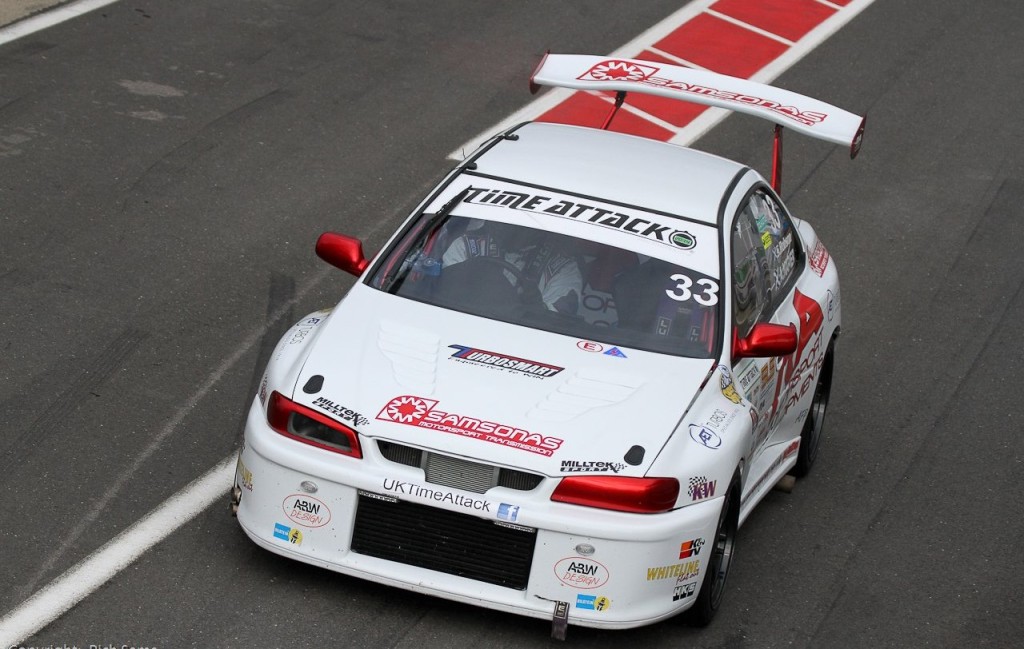 Don't rule out our very exciting Pro Class One-Hit Wonders either. Both cars and drivers are worth special attention and we can't wait to see how they compare to the Pro Class of 2014. Firstly, the Champion is back! Reigning Pro Class Champion Gavin Renshaw returns behind the wheel of Phil White's NR Autosport Mitsubishi Evo 9 GT. A combination that won the Pro Class for the past three years consecutively. You can read all about it here. Will he be able to get straight back into the groove?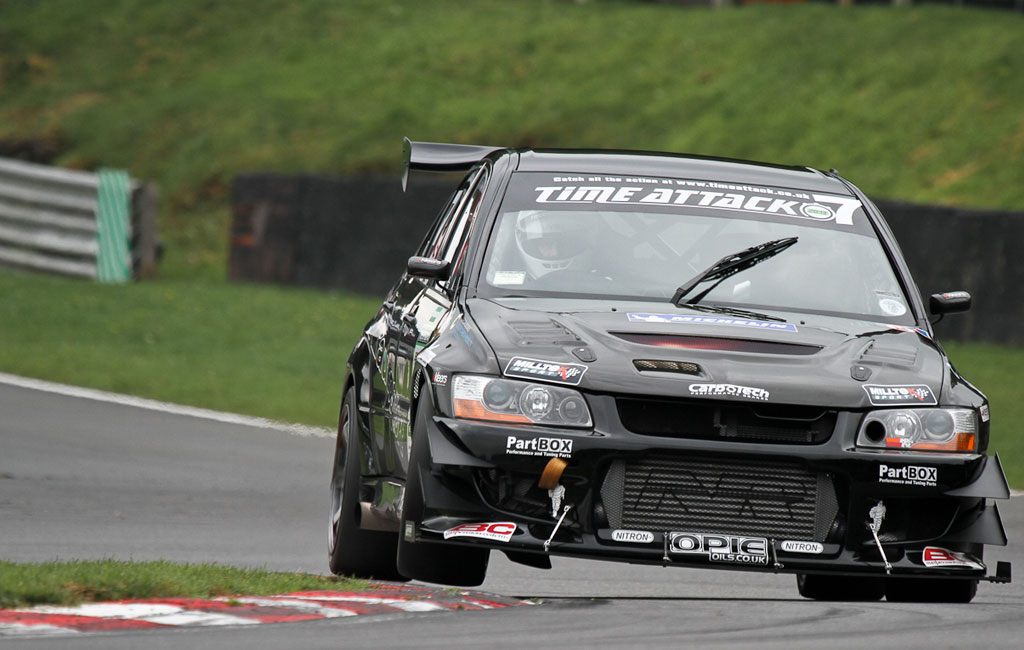 Last but by no means least is the Lateral Performance Subaru Impreza known as "The Banana". Built and driven by Steven Darley of SD Motorsport, this is a former hillclimb and Ten of the Best Champion. Bizarrely, Gavin Renshaw also drove this car in the 2010 Time Attack Championship. Steven is a familiar face in the Time Attack paddock, although it's usually in a professional role supporting other drivers including 2013 Club 4WD Champion Lee Bullen. This Saturday Steven will get behind the wheel himself and the gloves will be off! Although thanks to safety regulations he'll probably have to actually wear gloves. These ones perhaps?
Breaking News! : Some mechanical issues have reared their ugly head, ruling the Banana out of Cadwell Park. If you want to see it in action don't worry, Steven plans to have the car ready for Round 5 at Silverstone on Sunday 7th September.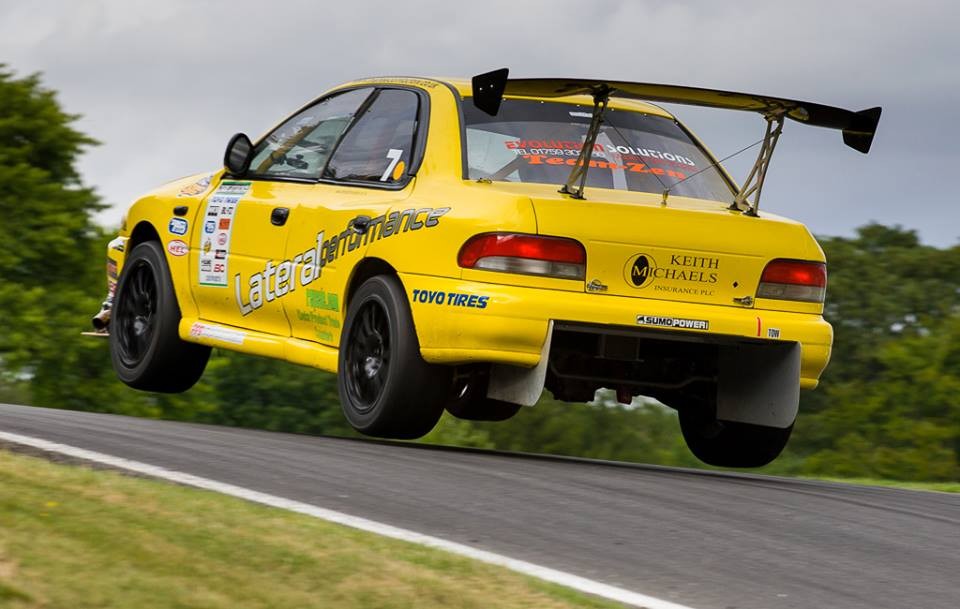 Club Pro
Lap Record: 1:33.223
Marc Kemp – Panic Link Mitsubishi Evo – 2013
There are no One-Hit Wonders in Club Pro this weekend, allowing the Championship rivals to fight it out amongst themselves. With both Pro and Pro Extreme cars on full slicks, Club Pro features the fastest Time Attack cars on treaded tyres. As a result, the pace has been fast and furious this year, with newcomer Phil Reed leading the way in the Ross Sport/AP Tuning Mitsubishi Evo 6 with 430 points.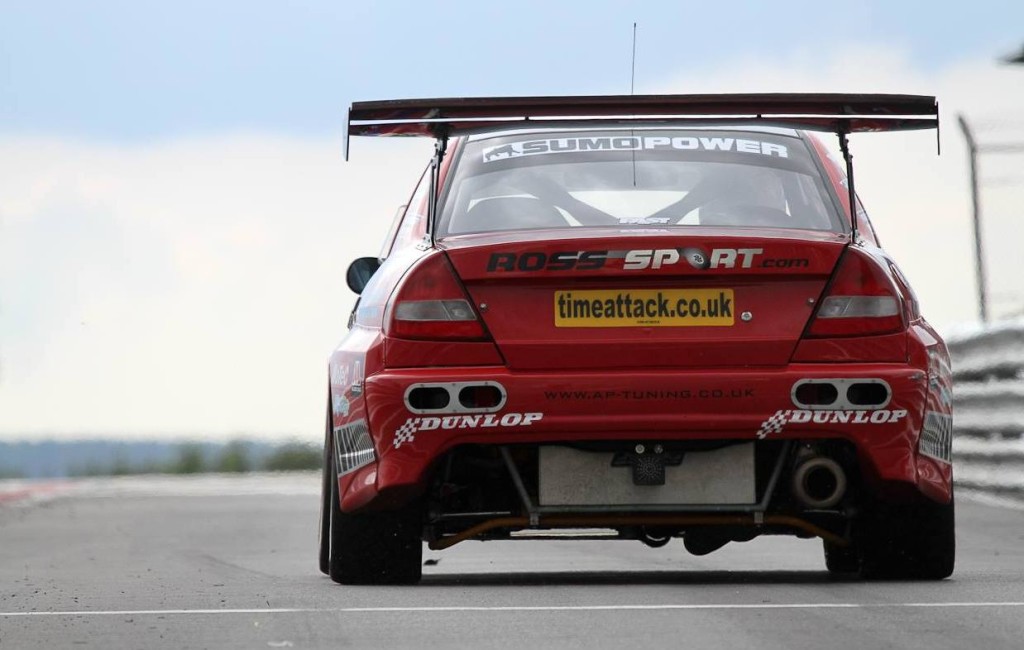 Phil blasted the opposition away in the opening round, scoring a maximum 150 points. Since then his rivals have fought back, especially Andrew Barbour in the NR Autosport Mitsubishi Evo.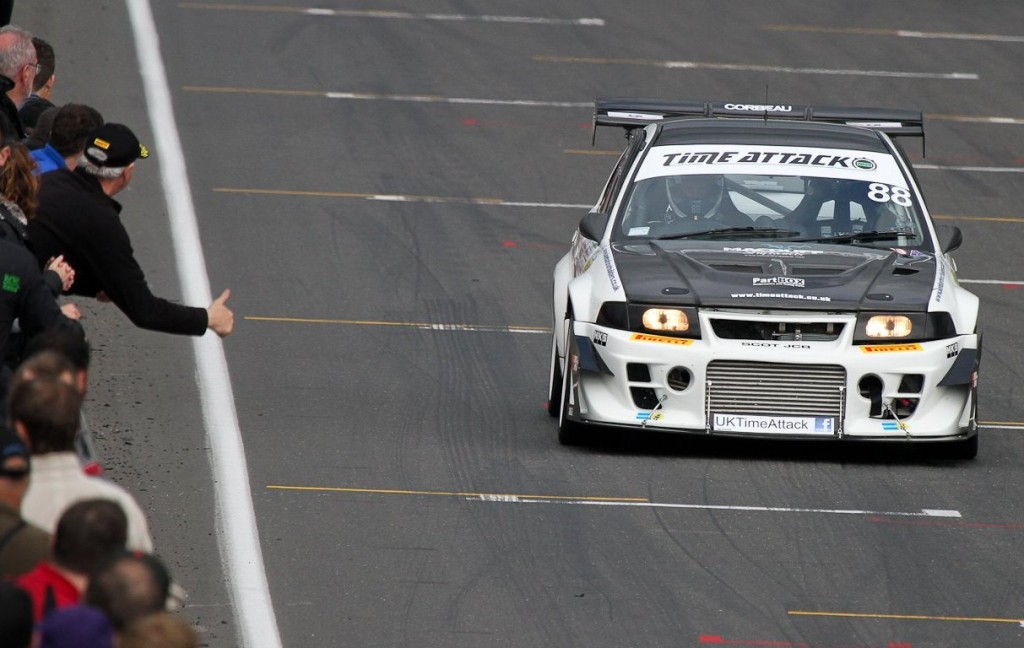 Andrew was fastest last time out at Snetterton, and is now just 30 points behind. So the points on offer this weekend are crucial for both drivers. Meanwhile, the persistence of Ronnie Amis is paying off as he gets to grips with converting his Airtec VW Golf to work on treads after being developed on slicks for the BTCC. Ronnie is currently third in the Championship at this midway stage, ahead of a trio of 4WD cars that are all capable of setting the fastest time at Cadwell Park.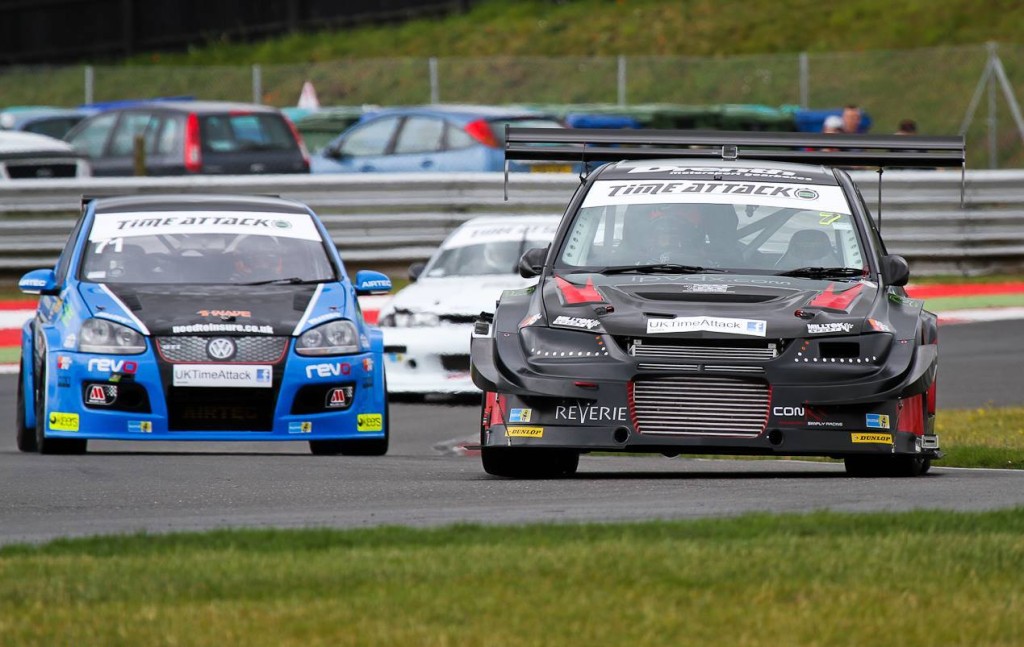 Club Challenge 4WD
Lap Record: 1:34.866
Steve Peel – Mitsubishi Evo 3 RS – 2012
If you want to watch cars swap fastest lap times throughout the session, Club 4WD is the class to watch. Subaru Impreza driver Dave Coe is in a race against time to rebuild his car after stripping it down on his return from Snetterton. Dave topped both qualifying and the final last time out, and leads the Championship from Subaru Legacy pilot Damien Bradley.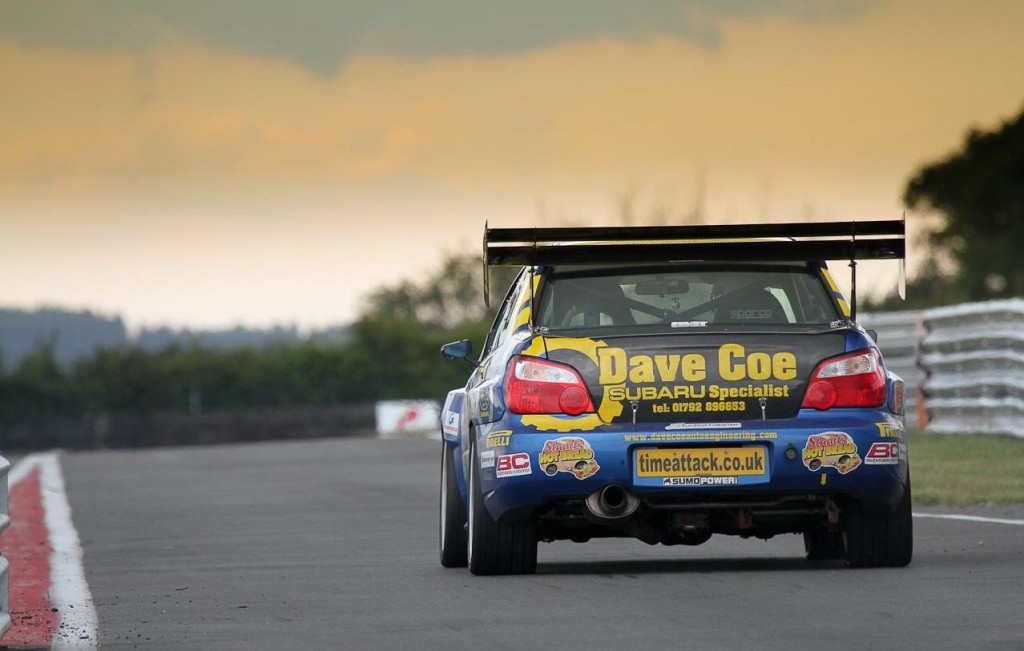 However, Damien pushed him close despite a couple of heavy front-end impacts into the tyre barriers!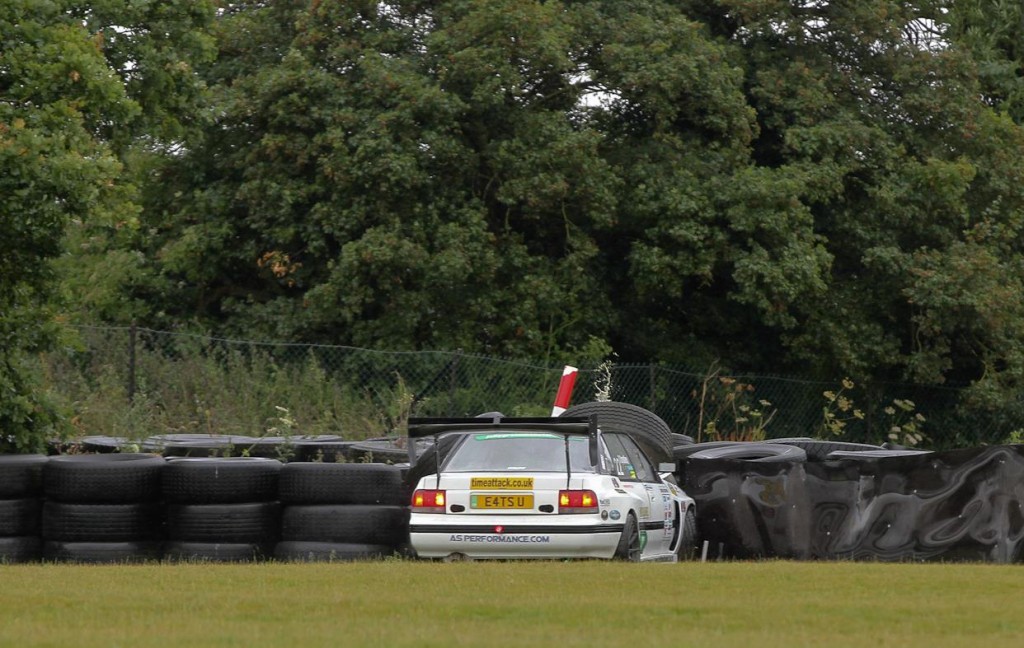 That damage has now been fixed thanks to ABW Motorsport, with a new louvred reverse bonnet scoop in place too. While Damien has also decided he doesn't want to wash his car himself any more, so R&R Detailing have come on board as a new sponsor. How the other half live, eh?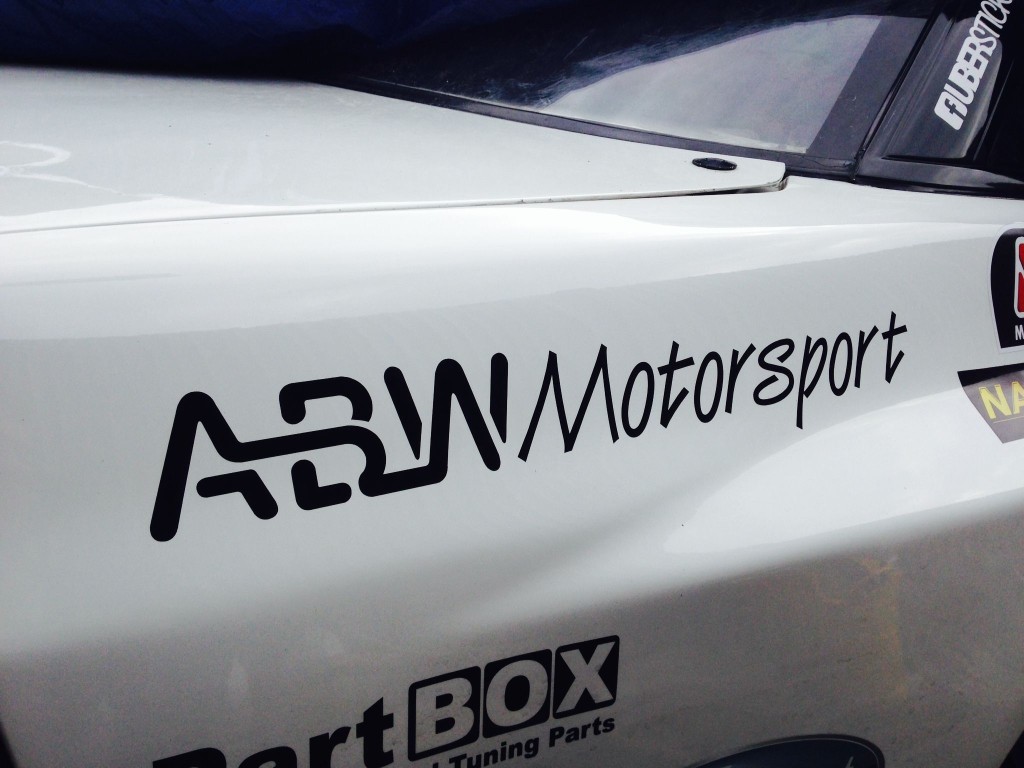 Sadly, there are a couple of withdrawals from Club 4WD. The first is Impreza driver Andy Grady, who has run out of hours to fix some niggles but will be back for Silverstone. Unfortunately, mechanical gremlins look to have forced Mathew Webster out of this year's Championship outright.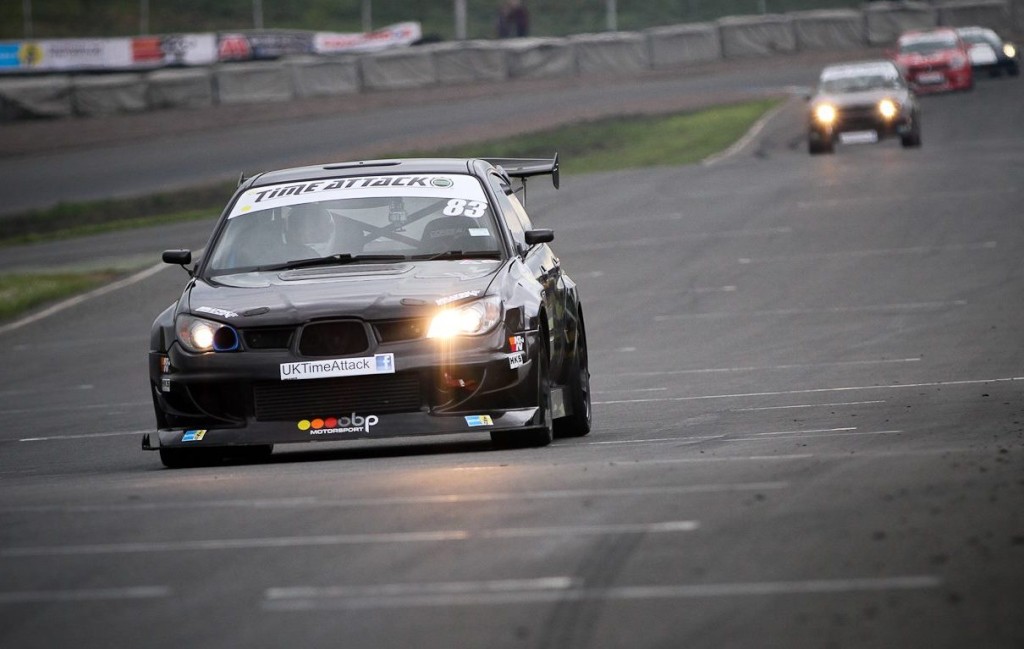 Mathew will be missed but his spot in the pit lane will be filled by the Mitsubishi Evo 3 of One-Hit Wonder Simon Griffiths, so watch out for him.
Club Challenge RWD
Lap Record: 1:40.201
Umar Masood – Mazda RX-7 FD3S – 2013
Kevin Jones is a firm favourite to take the 2014 Club RWD Championship, having driven his Noble M12 GTO to maximum points at each of the opening three rounds!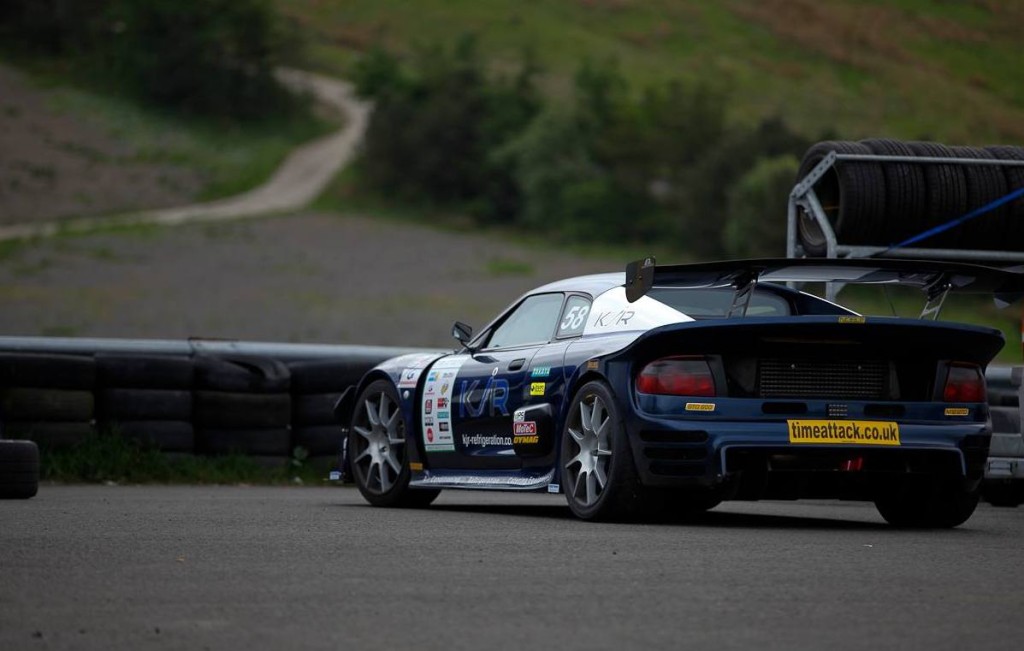 Second in the Championship is FD3S Mazda RX-7 driver Umar Masood. At Cadwell Park Umar has something very important to defend; his Club RWD lap record of 1:40.201, set last year. Don't rule out Neil Clark and his FC3S Mazda RX-7 either.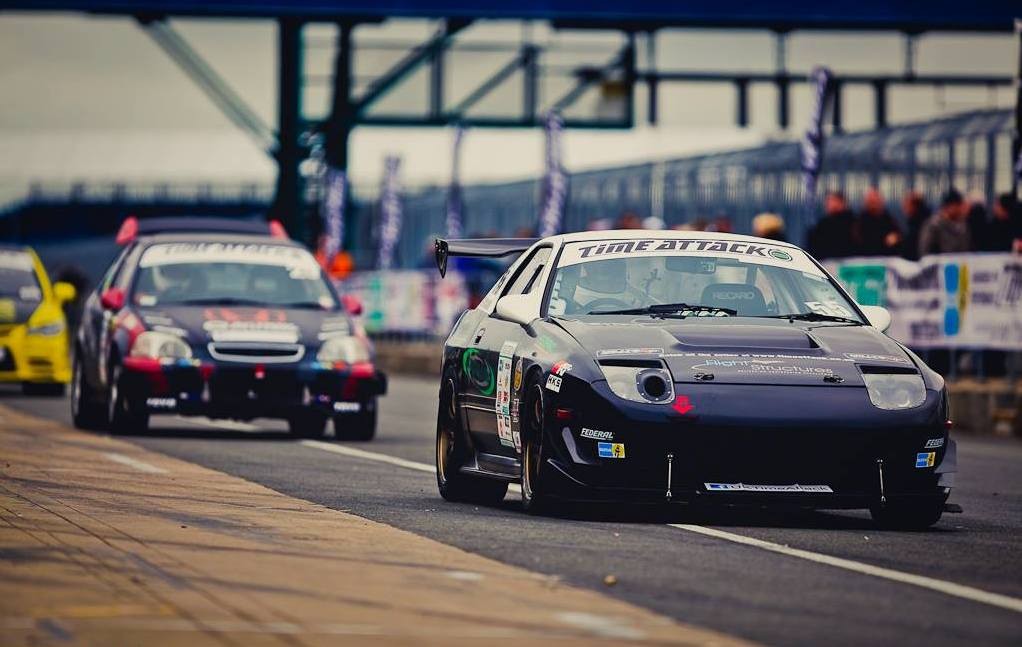 After mechanical niggles during the past two rounds, Neil has a new Borg Warner turbo fitted by WGT Autos, specified for midrange punch rather than outright power. That should pay dividends on this twisting Cadwell Park circuit. We also have another Noble M12 GTO joining the fun at Cadwell, driven by One-Hit Wonder Simon Roberts. We'll be watching to see how Simon's lap times compare to Kevin's. No pressure then!
Club Challenge FWD
Lap Record: 1:39.654
Romain Levesque – Honda CRX – 2011
The busiest class in Time Attack is developing a cult following of it's own. Maybe it's the mix of makes and models that's causing the fuss? Or maybe it's simply a field of talented drivers leaving everything they have out on the track? Reigning Club FWD Champion Marc Donnelly leads the Championship in his Focus RS-powered Mk3 Ford Escort. However, last time out it was EP3 Honda Civic Type-R turbo driver Adam Jones who qualified in first place, before Will Watson went all-out in the final behind the wheel of his Mk5 Vauxhall Astra VXR, securing his first Time Attack victory with the fastest time of the day!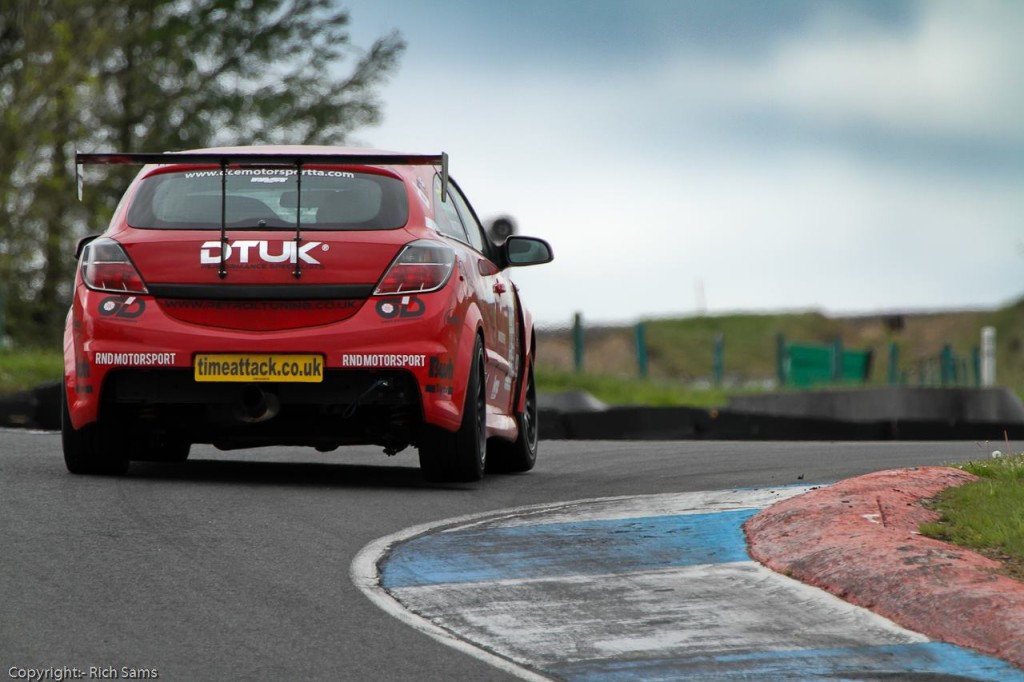 We're looking forward to seeing the rebuilt supercharged Citroen Saxo of Stewart Summers, following his roll-over at Snetterton.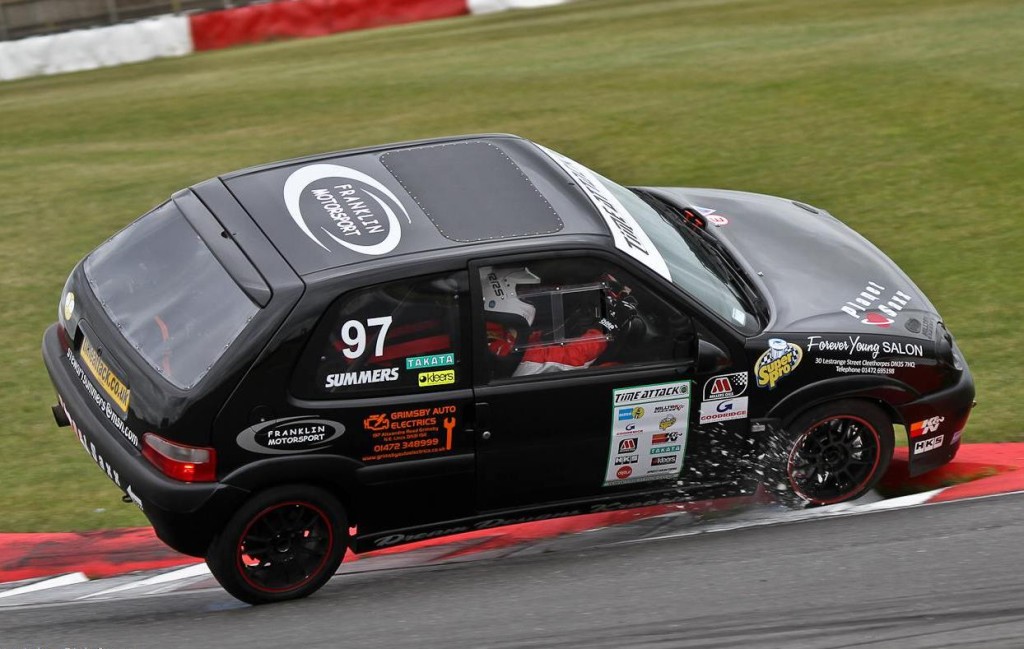 While Adrian Daniel's Mk4 Vauxhall Astra coupe has received some important engine work and further ECU mapping from RS Tuning in Leeds, followed by some chassis tweaks at Italia Autosport. So he should be one to watch.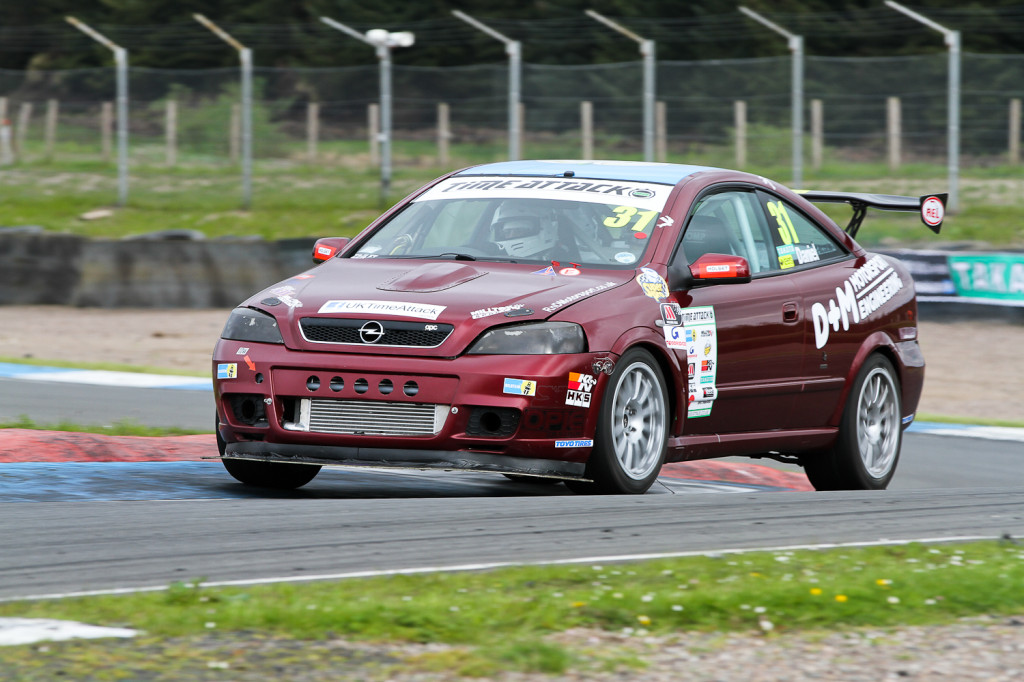 Club Challenge NA
Lap Record: 1:39.720
Daniel Gannon – BMW M3 E36 – 2010
Both Civics have the same goal this weekend; the Club NA record set by Daniel Gannon in his BMW M3 during 2010. It's a record that is proving hard to beat, can the less-powerful but nimble Civics challenge it on Saturday? It's a big ask but that's what Time Attack is all about. Pushing the boundaries.
So far this year Mark Burnett has had things his own way, in his 'H2B' Honda Civic EG.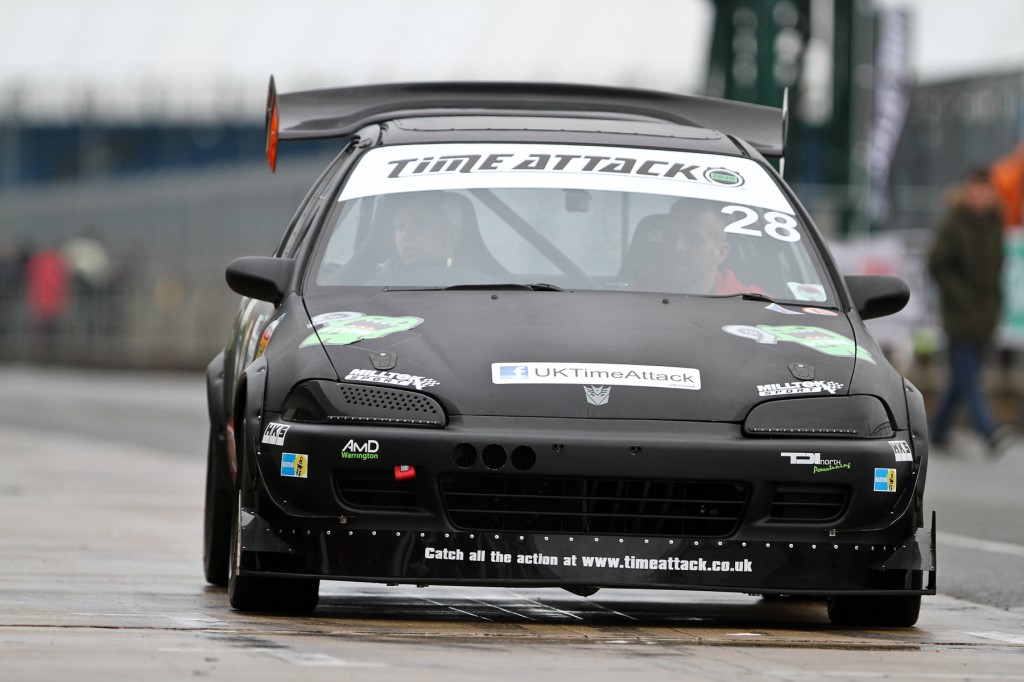 However, James Procter took his first points from Mark at Snetterton in the last round by beating him in qualifying. As their lap times get closer together, does this signify a turning point in the season? Does James have enough rounds to come back at Mark? Speed is important for setting records, but reliability will play just as big a role in deciding this Championship.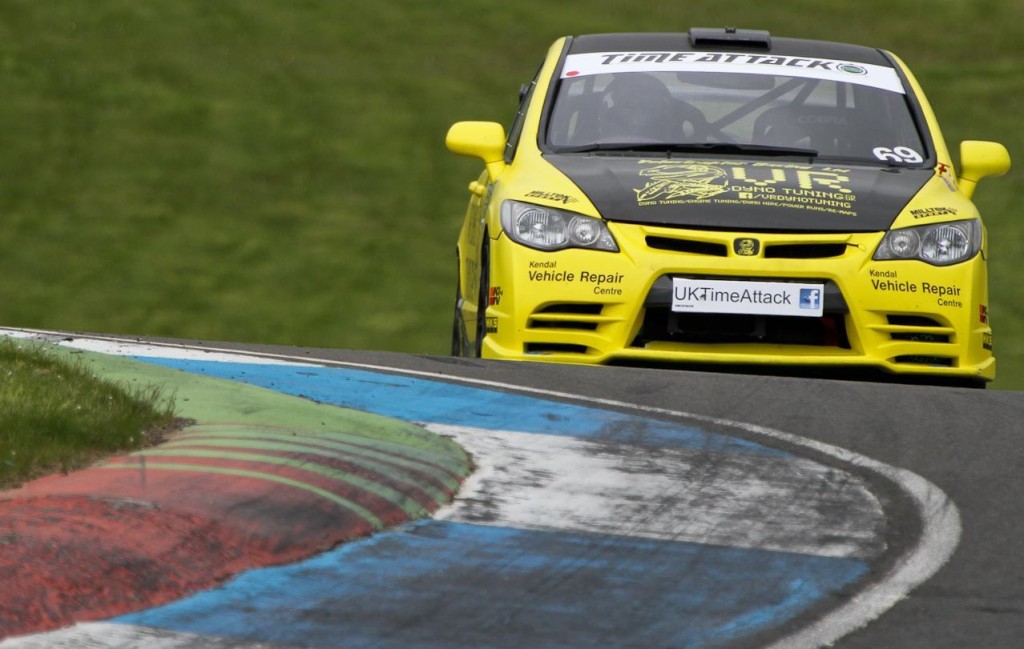 Our Civic drivers have a couple of new playmates at Cadwell Park too; the Fiesta ST of Kai Barker and Peugeot 205 GTi driven by Simon Roe. If Simon's name rings a bell, it's because he's Simon of 'Jolly Green Monster' fame – builder and driver of a 9-second Impreza and a regular face in the Time Attack pit lane while supporting entrants including Damien Bradley in Club 4WD. Simon's Pug 205 is a budget blaster, bought off Ebay and modified with a plate-type LSD, 2.0-litre 16v GTi6 engine with a 5-speed 'box, and some lightweight panels.
This is a must-see round of the 2014 Championship, with past winners returning, One-Hit Wonders from across Europe and several close Championship battles. All at the UK's mini Nordschleife – one of the most challenging tracks on our calendar!
Advanced tickets are no longer available online, but you can still pay for entry and the gates at Cadwell Park on Saturday. Tickets are £15 per Adult and all children under the age of 13 enter for free! Round 4 of the Time Attack Championship is hosted by Modified Live, so there will be plenty to see and do in the gaps between the action.
For a full list of confirmed drivers in all classes, click here 
For a reminder of the Championship standings, click here
We'll see you Saturday. Until then remember: It's not racing, it's Time Attack!