Are you ready to witness the spectacular final round of the 2014 Time Attack competition this Saturday 8th November?
We arrive at Brands Hatch with several class titles still up for grabs. It's been a year-long fight for our Time Attack competitors and for many it all comes down to how they perform on Saturday. In addition to the silverware, every driver has the opportunity to set a new class record for future drivers to beat – and you could argue that's just as important as the silverware on offer, at the track we're calling 'the UK Tsukuba'.
So for the final time this year, let's see what lap times our Time Attack drivers are aiming for.. and who is still locked in battle for class honours..
PRO Extreme
Lap Record: No time
Olly Clark leads the way in the new PRO Extreme class, behind the wheel of the Roger Clark Motorsport "Gobstopper II" Subaru Impreza. Maximum points at Knockhill and Cadwell Park have helped Olly pull clear of the chasing pack. The second "gobstopper" is living up to it's name.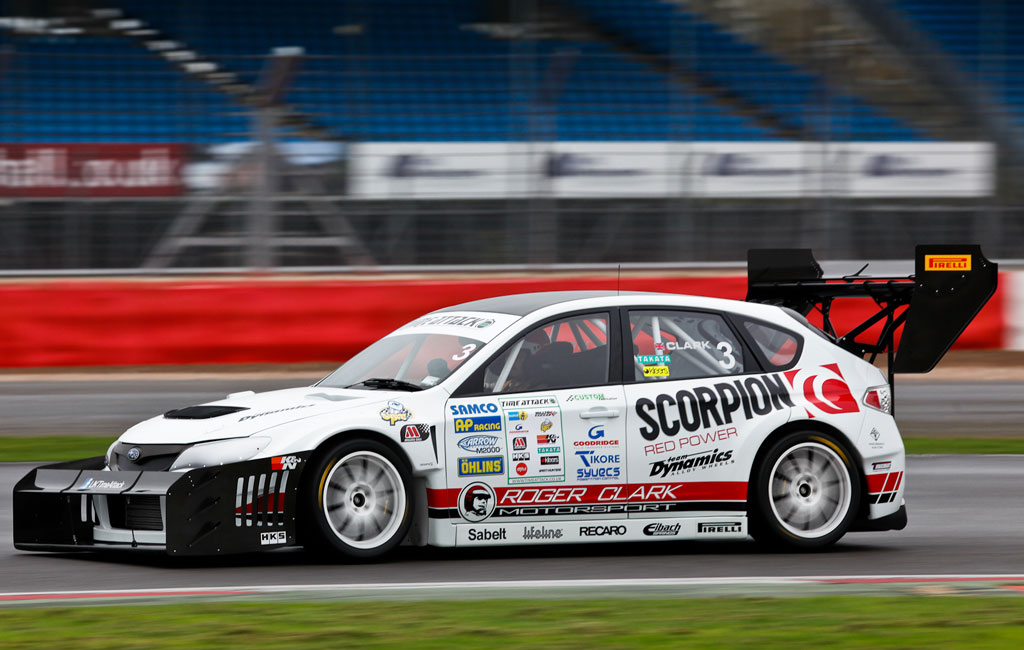 However, Marcus Webster is still in with a mathematical chance of taking the PRO Extreme title in the Team Midlands Performance Nissan Skyline R32 GT-R. He needs a swing of 130 points to take the title. With 150 on offer in total (50 for Qualifying 1st, 100 for winning the Final), he really needs a strong performance and for Olly to have some issues.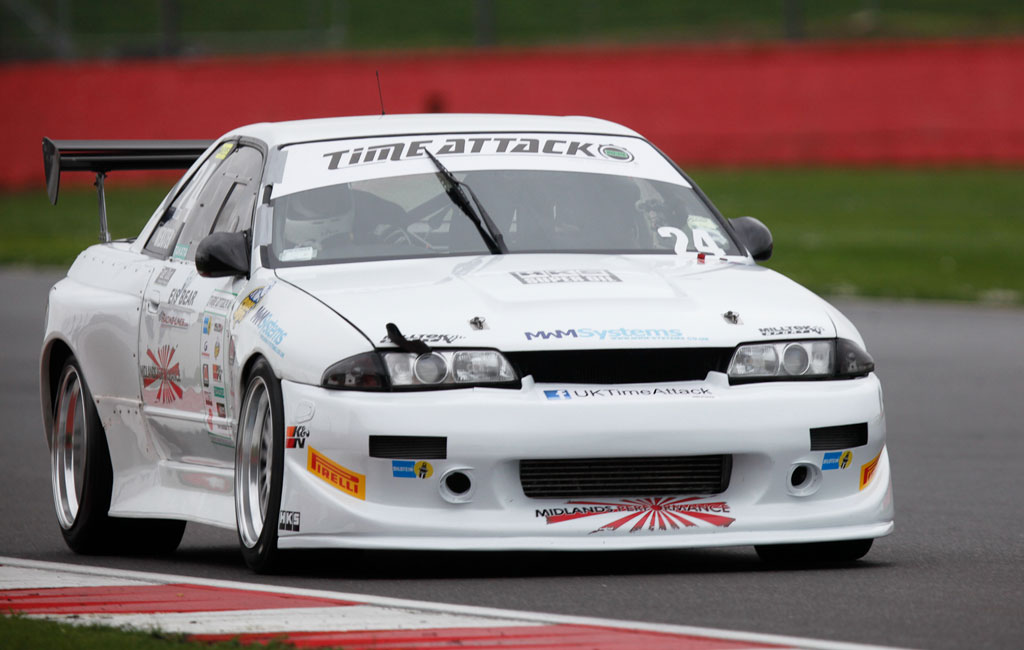 Don't discount SVA Imports either. They've had a challenging year of development in their brand new Mistubishi Evo. However, the car has proved itself to be blisteringly fast and Brands Hatch is their local track. Anyone who was at the 2013 Time Attack final will remember the team's heroics in the pit garage and driver Gareth Lloyd's jaw-dropping leap into the unknown that resulted in a new lap record in the final. Can he go even faster in the new car?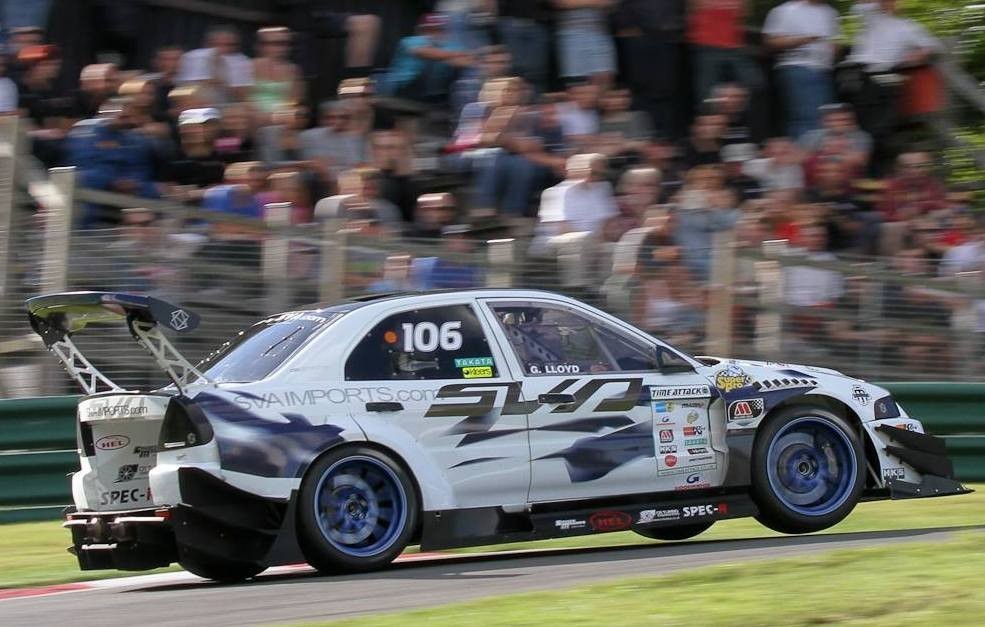 We also have a welcome return for the mad scientist that is Granville Taylor and his home-built Subaru Impreza-powered VW Beetle. Plus Andy Demetriou, who is filling the gap left in the PRO Extreme Championship by his poorly Evo with a Ginetta G55. We wish both of these guys more luck than they've had so far!
Oh, and there is a One-Hit Wonder in PRO Extreme. It's Martin Short in this beast!
NEWSFLASH! We've had a late entry and it's one that will please a lot of people, especially you Ford fans out there. Andrew Gallacher will be at Brands Hatch in the 1,000bhp AG Motorsport Ford Focus. The 2.2-litre monster is owned by Charlie Shaw, but it will be Andrew behind the wheel at Brands. This thing is incredible. That's really upped the ante for all our Pro Extreme drivers. What a final this is going to be!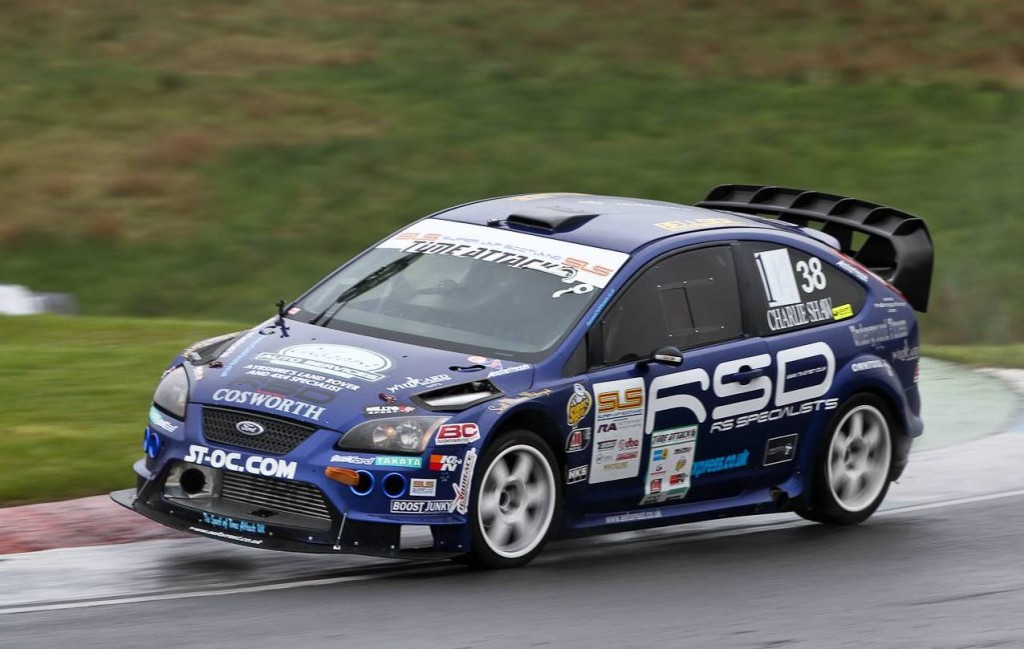 PRO
Lap Record: 46.869
Gareth Lloyd – SVA Imports Mitsubishi Evo – 2014
Last year Gareth Lloyd set an incredible new Pro Class lap record the SVA Imports Mitsubishi Evo, after it spent most of the day up on axle stands in the pit garage! The team managed to swap the gearbox in time for the do-or-die run that marked a fantastic crescendo to the 2013 season. This year, we have a worthy challenger to that PRO class lap record in Richard Marshall and his HEL Performance/Tracktive Solutions Mitsubishi Evo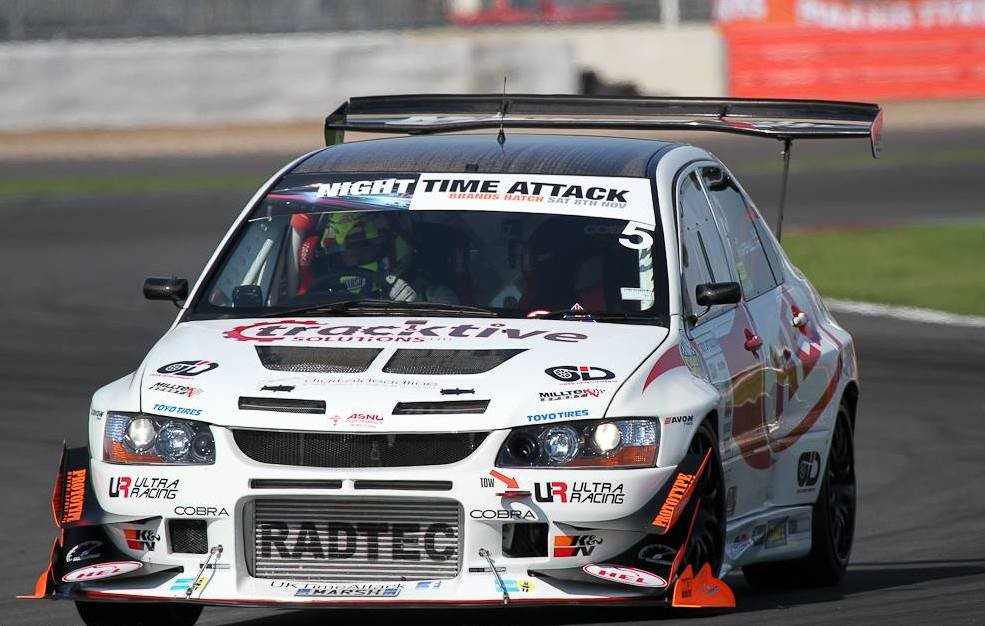 Richard has taken the PRO class by storm this year. He's scored maximum points at all of the four rounds he's entered! His car has proved it's not only reliable, but ridiculously fast too and Richard continues to do the business behind the wheel. In fact, he's just sealed victory in the Dutch Time Attack series which he's competed in this year alongside the UK Championship. Entering both is hard enough, but to have won one and be leading the other heading into the final round is impressive! This will be the first outing in UK Time Attack for Richard's new front aero and new upgraded engine block.
However, Richard missed Round 2 at Knockhill. Meaning that both Scott Robson (RA Motorsport Subaru Impreza) or Simon Deaton (HEL Performance Porsche 997 GT3-R) could snatch the title if Richard fails to score at least 40 points on Saturday.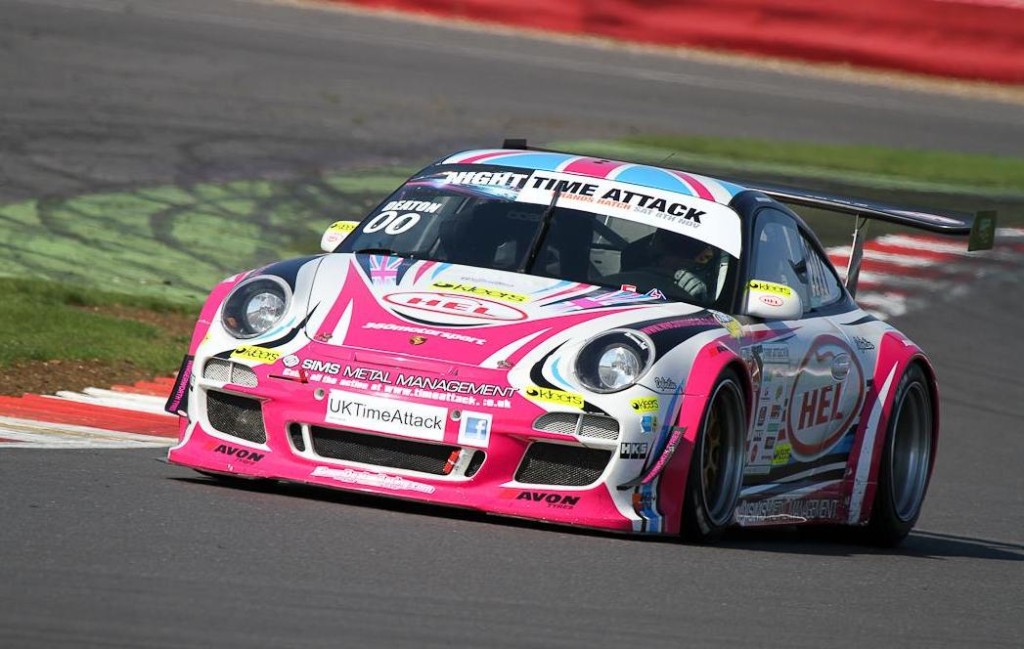 Simon will once again be hoping for rain to even out the power difference between his 3.6-litre NA Porsche with 400-odd bhp and his turbocharged rivals, some of which are pushing double that power! He's been telling us about his experience of racing in the dark and his event preparation with Parker Racing here
While Racing Instructor Scott Robson will be using all his experience to try and conquer the infamous Paddock Hill Bend, after his long journey down from Scotland with the RA Motorsport Impreza.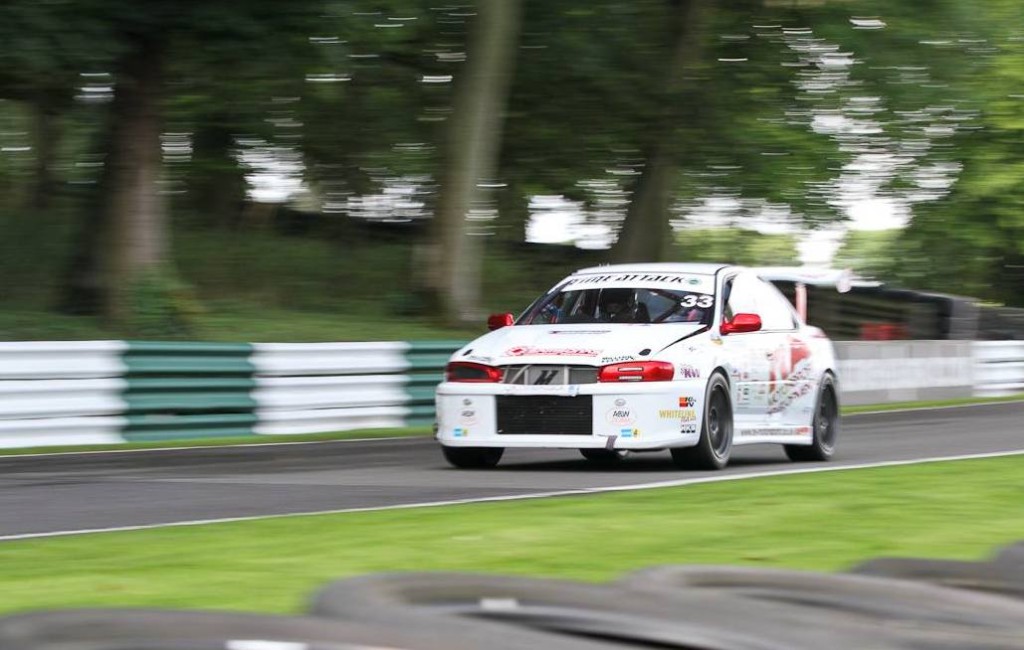 We are also looking forward to seeing Ian Rowlance behind the wheel of Mark Pollard's twin-turbo Metro 6R4. Ian will be scoring Championship points too, running under Mark's entry – although we haven't seen Mark since Silverstone at Round 1. It will be great to see the car back on the track.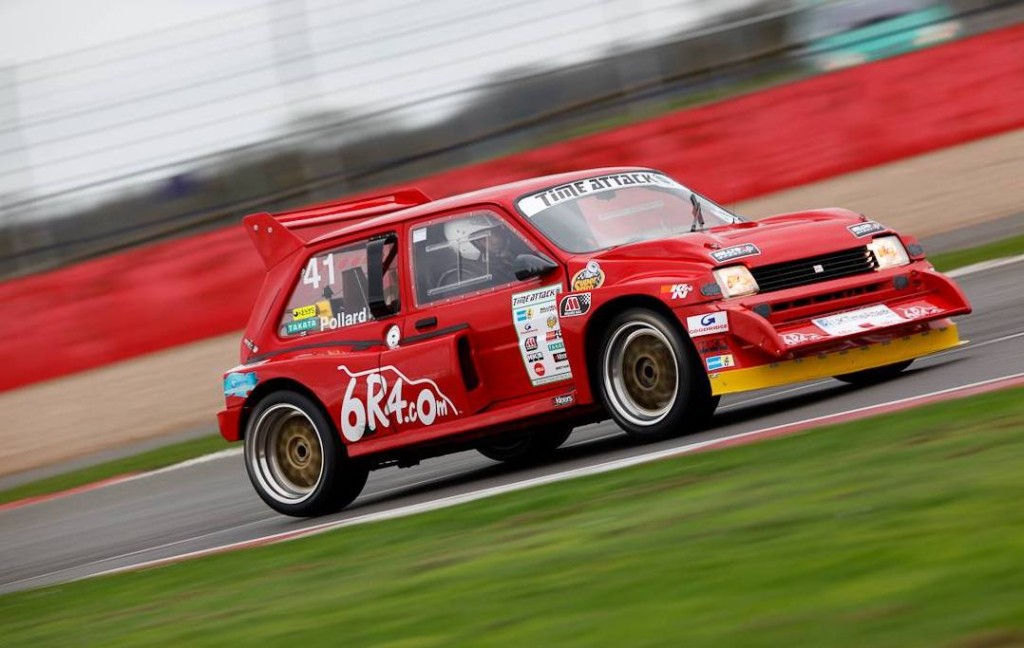 We'll also finally see Steven Darley of SD Motorsport behind the wheel of "The Banana" – the former hillclimb trophy-winning Subaru Impreza of Lateral Performance. The 1.2-mile circuit should suit the short-geared Impreza, so look for a good showing from this pair. No pressure then!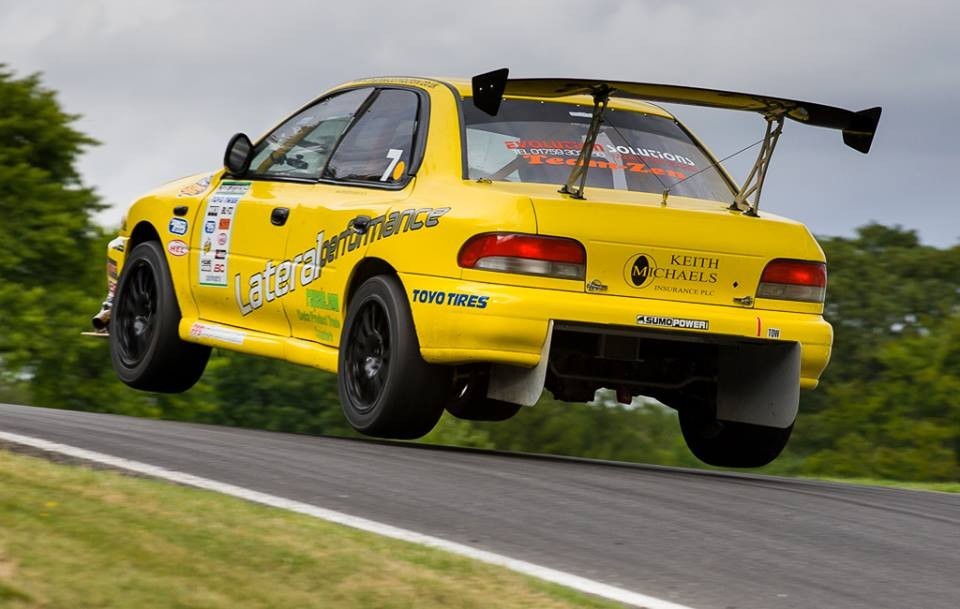 Club PRO
Lap Record: 49.968
Marc Kemp – Panic Link Mitsubishi Evo 9 – 2014
Andrew Barbour has had a fantastic year in his NR Autosport-supported Mitsubishi Evo 5, and is already crowned 2014 Club Pro Champion!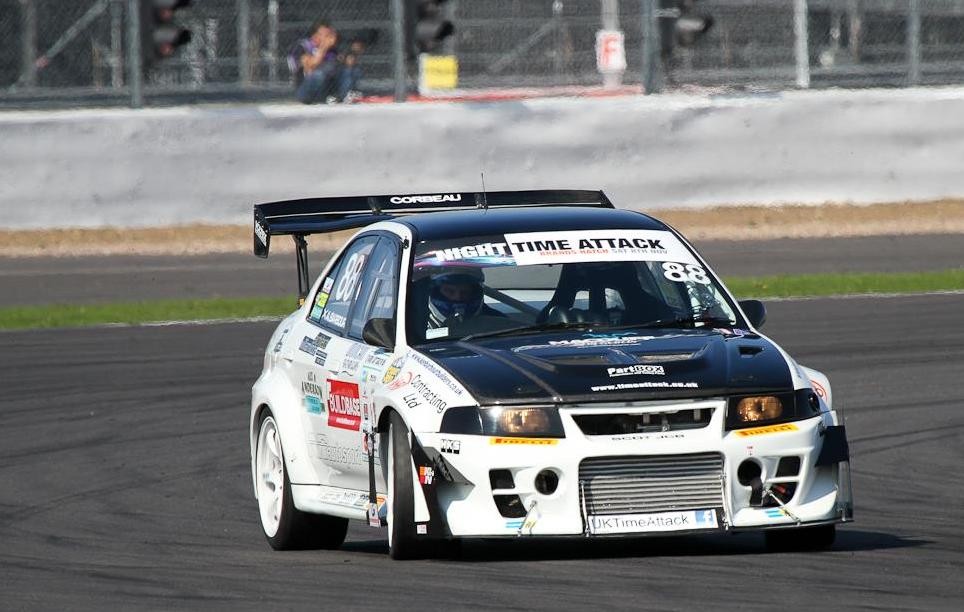 Andrew is coming off the back of two consecutive maximum-point scores. Can anyone challenge him around Brands Hatch? Andrew appears to be getting faster with every event. Will it be dry and warm enough for him to chase down the Club Pro lap record set last year by Marc Kemp in his Mitsubishi Evo 9? We'll have to wait and see.
Phil Reed will certainly have something to say about both issues, as he returns after missing out on the last round at Silverstone.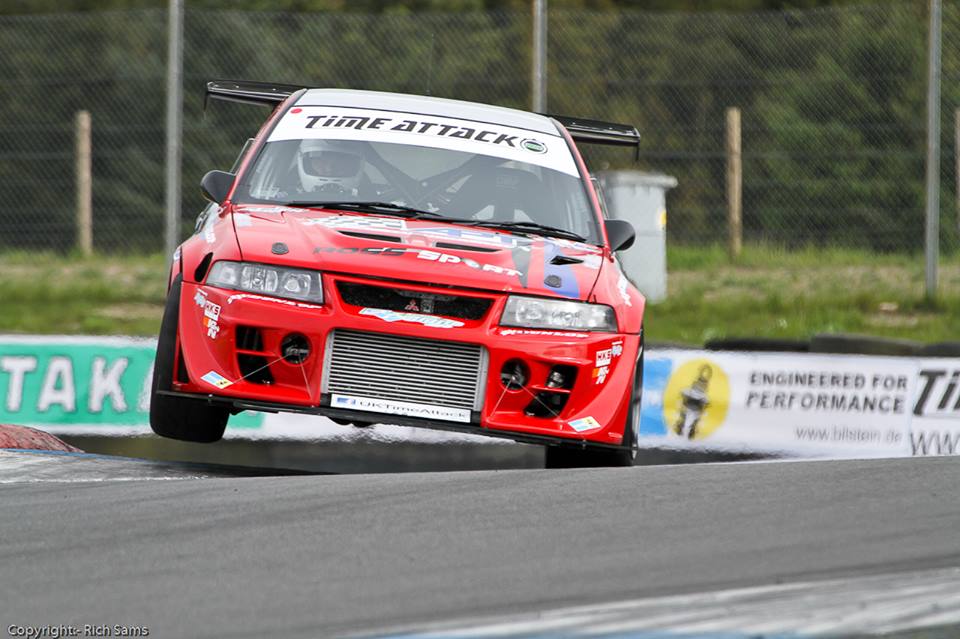 Phil is guaranteed to finish on at least 520 points, while the chasing Ronnie Amis (ex-BTCC Airtec VW Golf) can still finish on 540 points, provided he scores the maximum 150 points at Brands Hatch. So Phil needs to score just 30 points to guarantee himself second place in the Championship. However, it's still up for grabs until those points are bagged.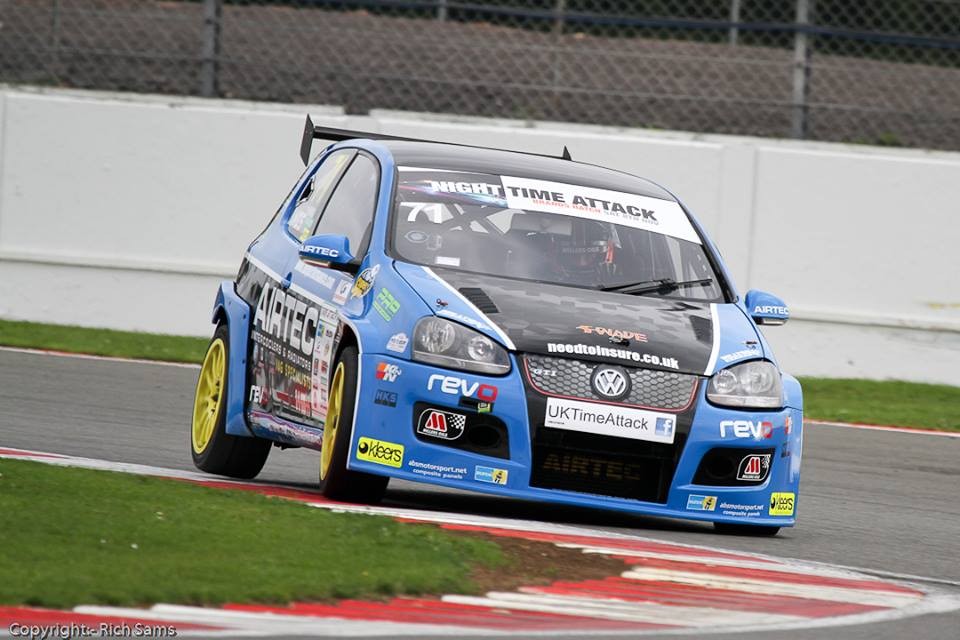 In turn, if Ronnie doesn't score any points at Brands Hatch then he will finish on 390 points, and can be pipped to third by either Russ Paton's Evo (possible maximum of 440pts) or Jason Ogg's Impreza (possible maximum of 430pts). So it's still all to play for!
It's also worth noting that this weekend marks Russ Paton's return to the scene of a heavy crash in which he virtually destroyed the previous version of his Mitsubishi Evo. The accident happened at the final round of the 2013 Time Attack Championship, and Russ worked through the winter to rebuild the wreckage into the immaculately-prepared car below. We wish Russ luck this weekend. Hopefully he'll have more success this time around.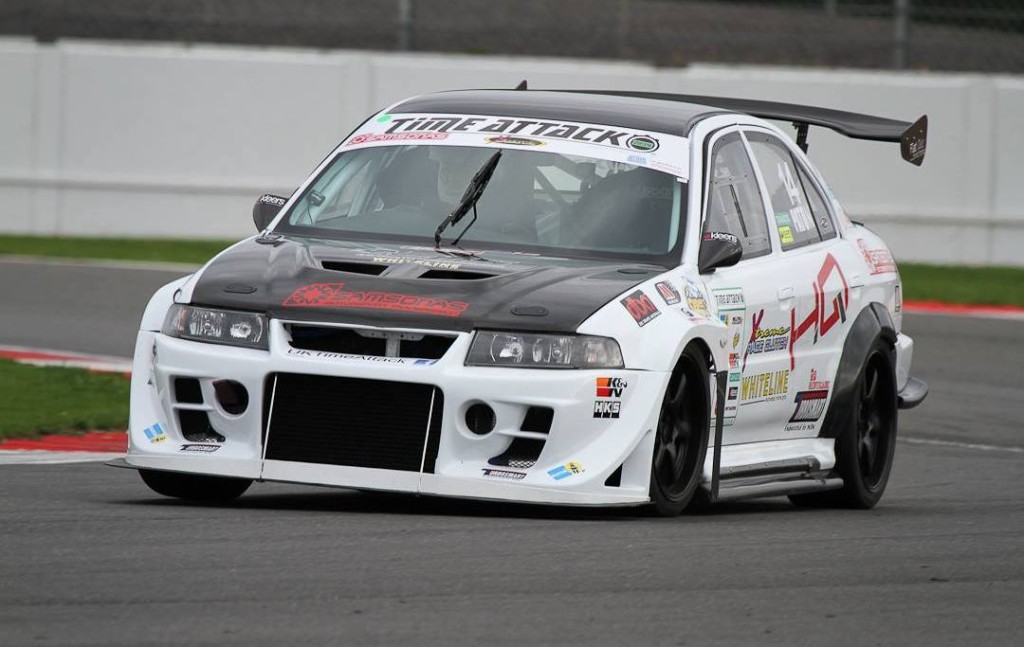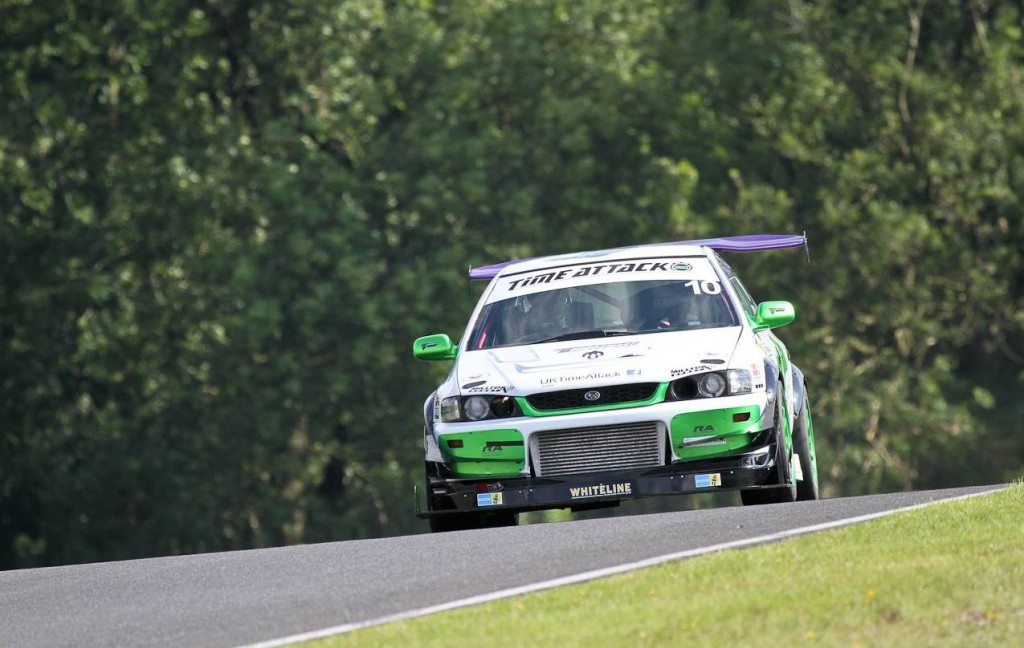 We also have an exciting Club PRO One-Hit Wonder – an entrant competing on the day but not scoring Championship points – travelling all the way from Scotland for the event, in the form of Andrew Baird. His Automek Lotus Elise features a supercharged Honda Type-R engine! Specifically, a modified K24 engine with a large Rotrex blower. Should be perfect for Brands, which rewards handling balance over outright power. Andrew should have both.
Club 4WD Challenge
Lap Record: 52.217
Kev Horsley – Subaru Impreza – 2008
Another Champion already crowned is Club 4WD's Dave Coe. A combination of his well-prepared Dave Coe Engineering Subaru Impreza and Dave's committed driving has proved too much for the compeition, and he's the worthy Champ of a very competitive class. For Brands Hatch, Dave has been sponsored by Australian suspension giants Pedders so his car should be handling fantastic. He also notes that he started his motorsport career doing road-rallying events, often in the dark with just a large set of spotlights showing the way ahead, so the Night Attack that will follow the final round will be like returning to his roots.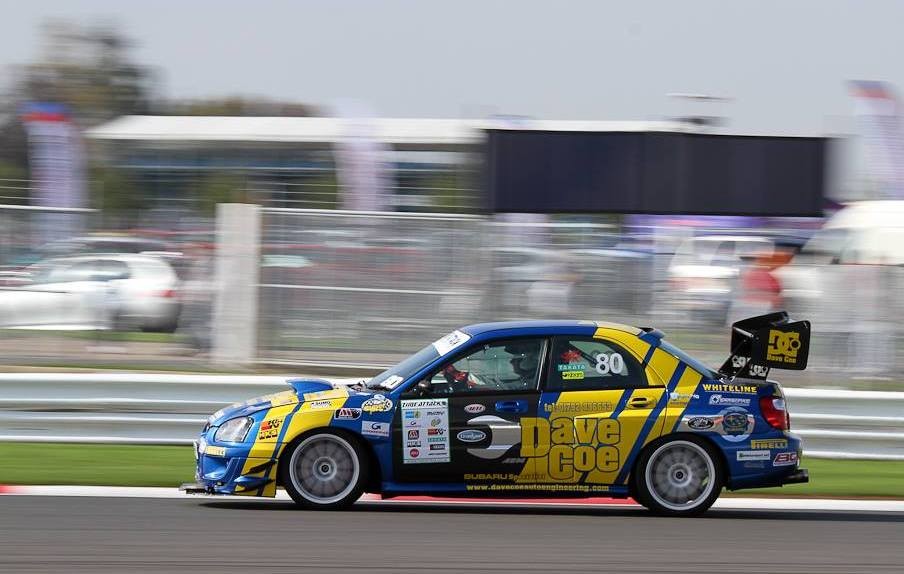 He was pushed all the way by several drivers, especially Damien Bradley and his Subaru Legacy.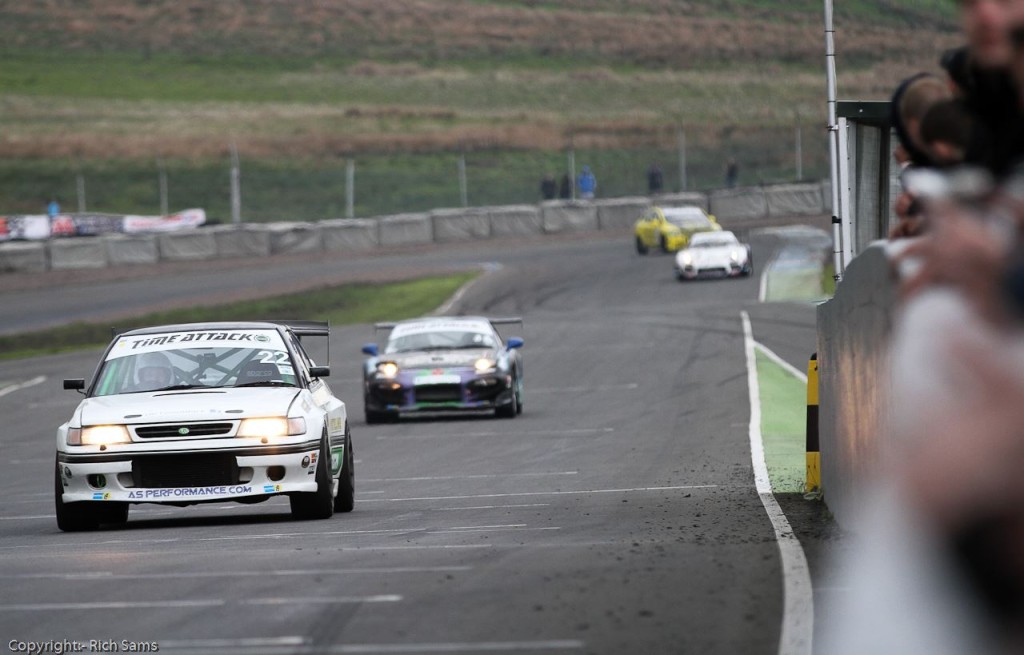 Damien currently sits in second place and needs to score 90 points to guarantee himself second place, regardless of what the chasing Eric Holmes (silver Evo) or Jason Bird (red Evo) can do at Brands.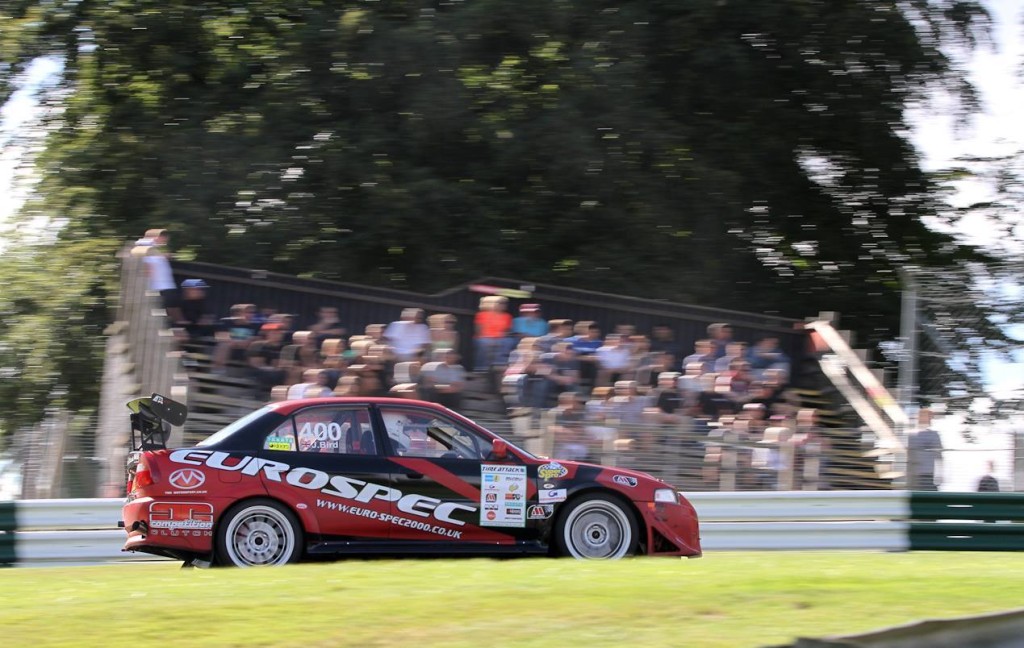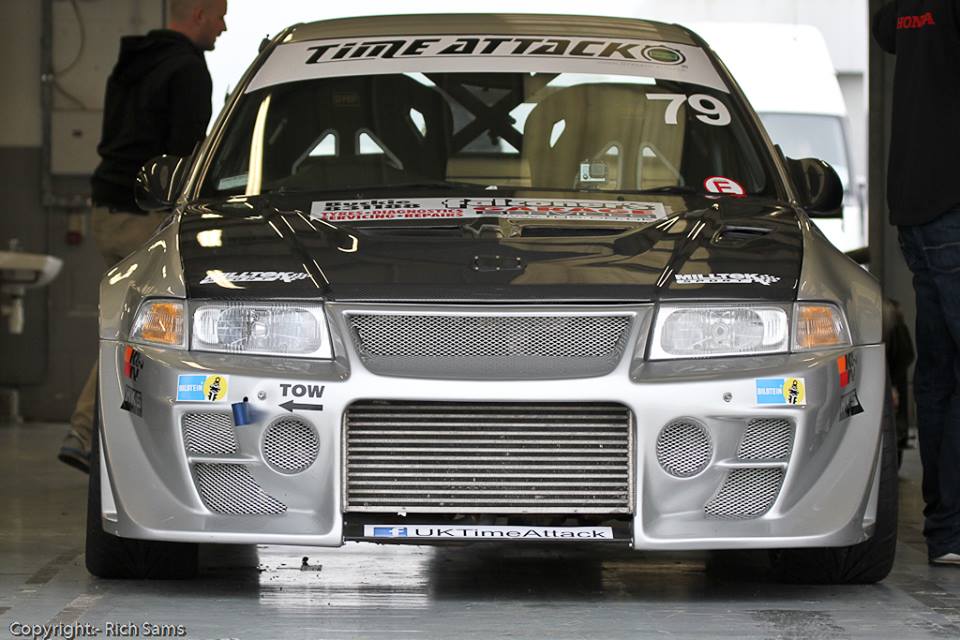 These two both have 420 points, both with a zero score already recorded to use as their one dropped score. So it's a straight fight for the third step on the podium, or maybe second if it all goes pear-shaped for Damien. One of the many battles to keep an eye on.
We also have a pair of 'One-Hit Wonder' Imprezas joining the end-of-season party, driven by Chris Roberts and Adam Kindness respectively. Keeping them on their toes will be Simon Griffiths in his Mitsubishi Evo 3, the man who has already picked up silverware this year for being the fastest Club 4WD OHW, so we know he's quick!
Club RWD Challenge
Lap Record: 52.187
Jamie Wilson – Lotus Exige S1 – 2010
Maximum points. That's what 2014 Club RWD Champion Kevin Jones has managed in his Noble M12 GTO3. We need to check the Time Attack archives, because we're not sure if any driver has ever scored maximum points for an entire year? Kevin has the opportunity now. He also has the chance to pit himself against the lap record which has stood since 2010. Kevin will be hoping it stays dry and warm so he can have a proper go at it.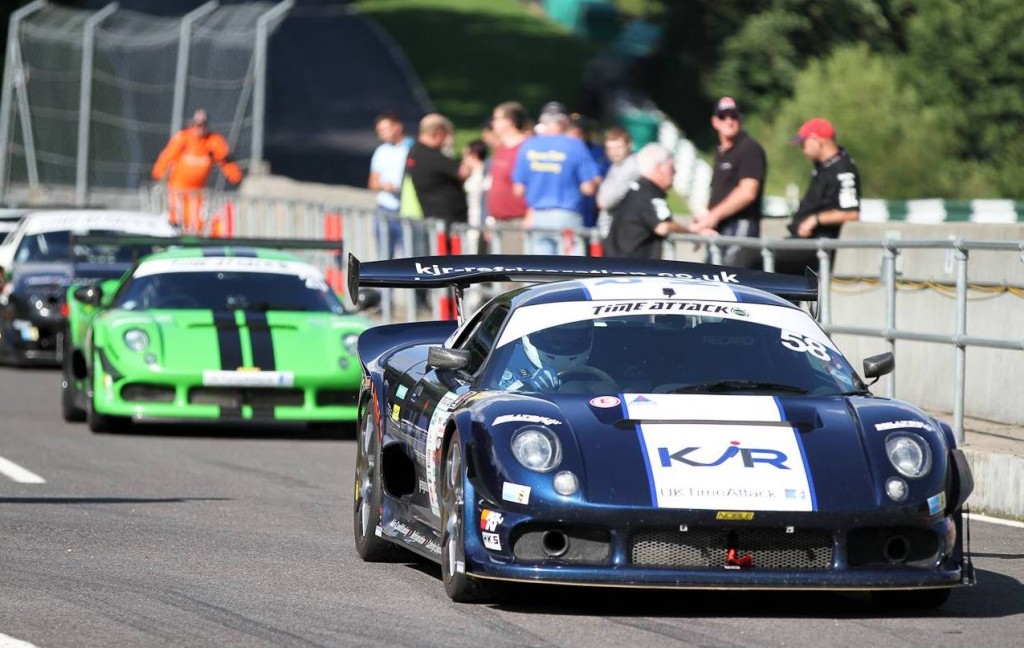 Then we have the chasing pair of RX-7s driven by Umar Masood (FD3S) and Neil Clark (FC3S). If we drop each driver's lowest score right now, they both have 480 points exactly! So it's going to be a straight shootout for the runner-up spot in the Championship.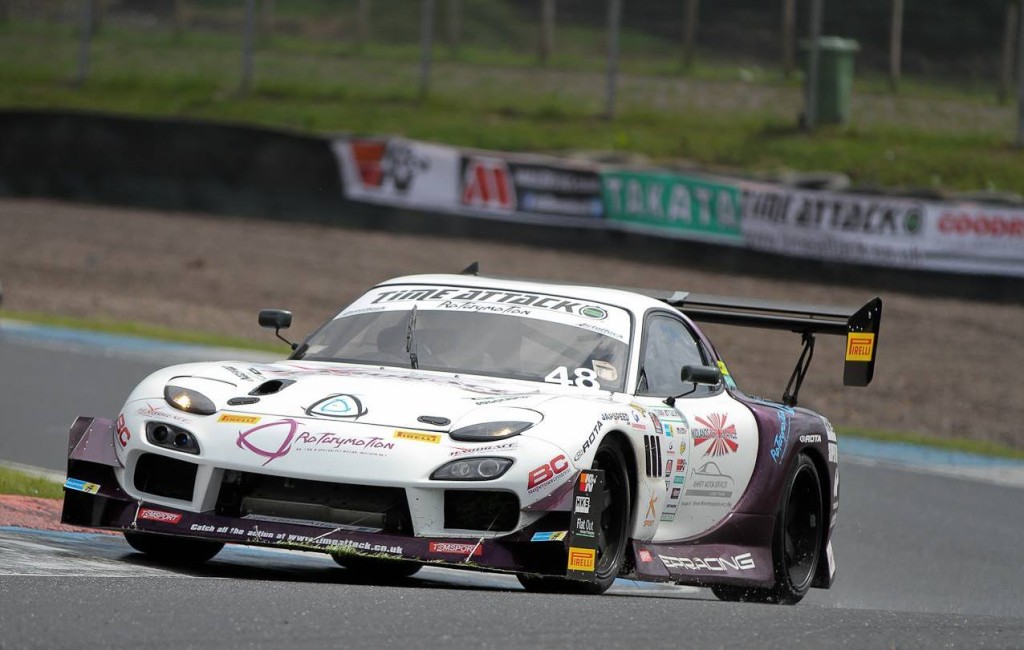 Umar has has lots of success in his FD over the past couple of years, and will be hoping his experience will count on Saturday. However, Neil Clark's mid-season changes have seen him take second spot in both qualifying and the final, at the last two rounds. With a new turbo and tune focused on increasing mid-range power, Neil is now really getting the best out of the car and himself. It will be interesting to see which RX-7 driver comes out on top.
We also have two very special One-Hit Wonders with us at Brands Hatch. The first is a home-built D.I.Y turbo Lotus Elise, with wild custom aero created by it's owner and driver, Lee Connor. The idea was to build it on a budget, and with only 300bhp or so to play with, Lee's main weapons will be the lack of weight and the downforce (hopefully) provided by all that extended bodywork. The second is a turbocharged Toyota GT86 built by Toyota tuning specialists Fensport. Adrian Smith is the man behind the wheel and also the boss at Fensport. He's just driven this car to victory in the Toyota Sprint Series and has come to test himself in Time Attack. Both of these OHW's should in theory be right on the pace of our Club RWD regulars and we're very excited to have them join us on Saturday.
Club FWD Challenge
Lap Record: 53.890
Romain Levesque – Honda CRX – 2011
What a seson of close racing we've had in Club FWD! Four different winners over the five rounds, with reigning champ Mark Donnelly currently heading the Club FWD standings in his Focus RS-powered Mk3 Ford Escort. However, he knows all too well how precarious his position is. He explains: "We're 40 points ahead but our current drop-score is 100 points, while Adam Jones in second place has to only drop 70 – so there's only 10 points in it and Adam has won the last two events, putting us on the back foot slightly.."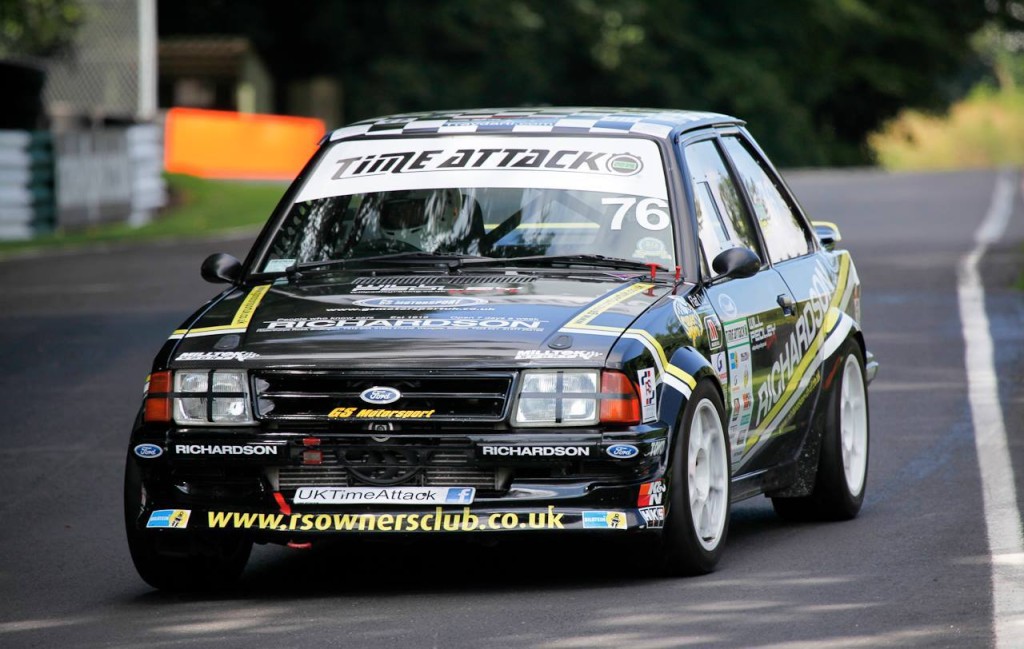 However, Mark says he's been taking steps to prepare the car for Brands, whatever the weather conditions – in the hope of retaining his Club FWD crown. As the 2013 Club FWD Champion, Mark Donnelly is the only reigning Champion with a chance of retaining his title on Saturday. However, to get there he has to beat Adam Jones..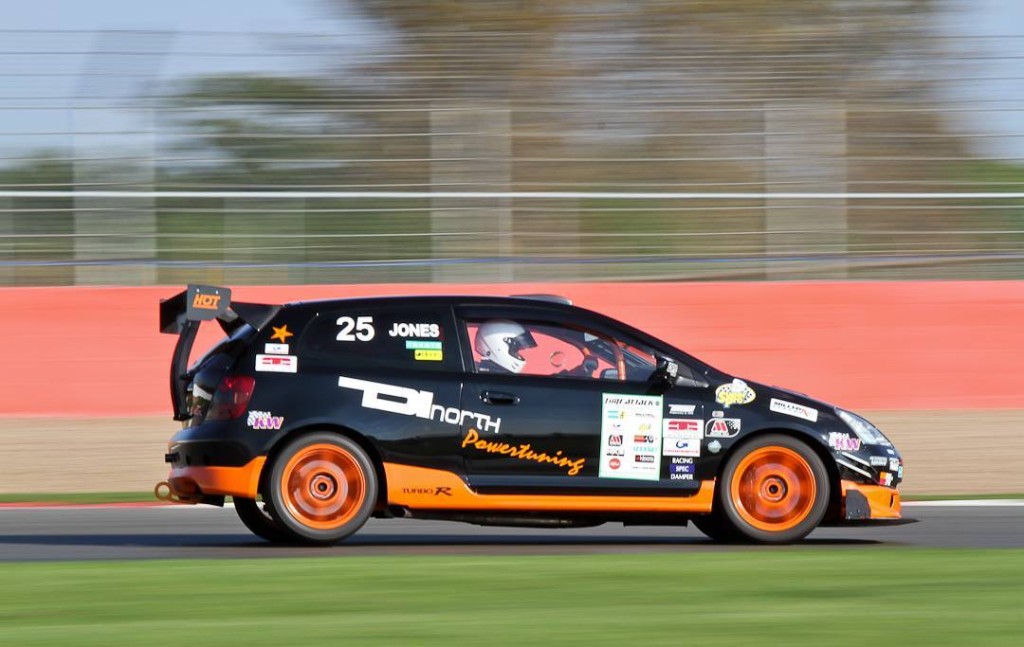 The driver of the TDi North-backed EP3 Civic Type-R turbo, Adam has grown in confidence and pace at every round and has recently made the top step of the podium his own. Even without scoring any points, Adam is guaranteed 590 points, so cannot be overtaken by the chasing pack. This means the battle for 1st and 2nd place is solely between Adam and Mark. We fully expect it to go right down to the final seconds too!
So that just leaves a fight for third place. In what might be the closest-fought third-place in Time Attack history, we have four drivers on virtually identical points, heading into the final round! Here's how they stand:
Daniel Clark – Vauxhall Astra – 420 points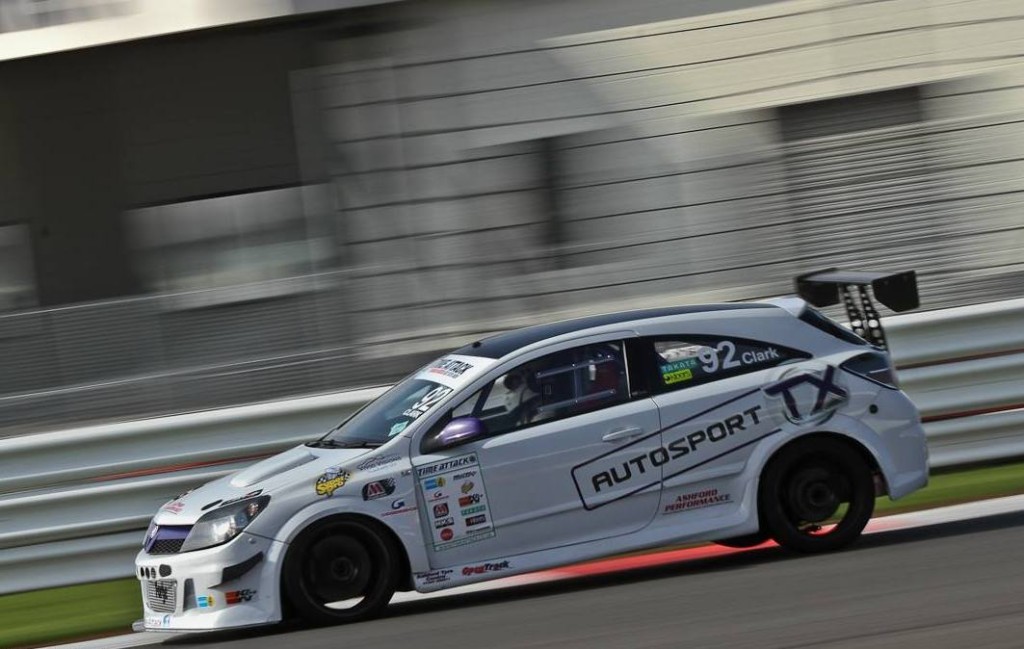 Will Watson – Vauxhall Astra – 420 points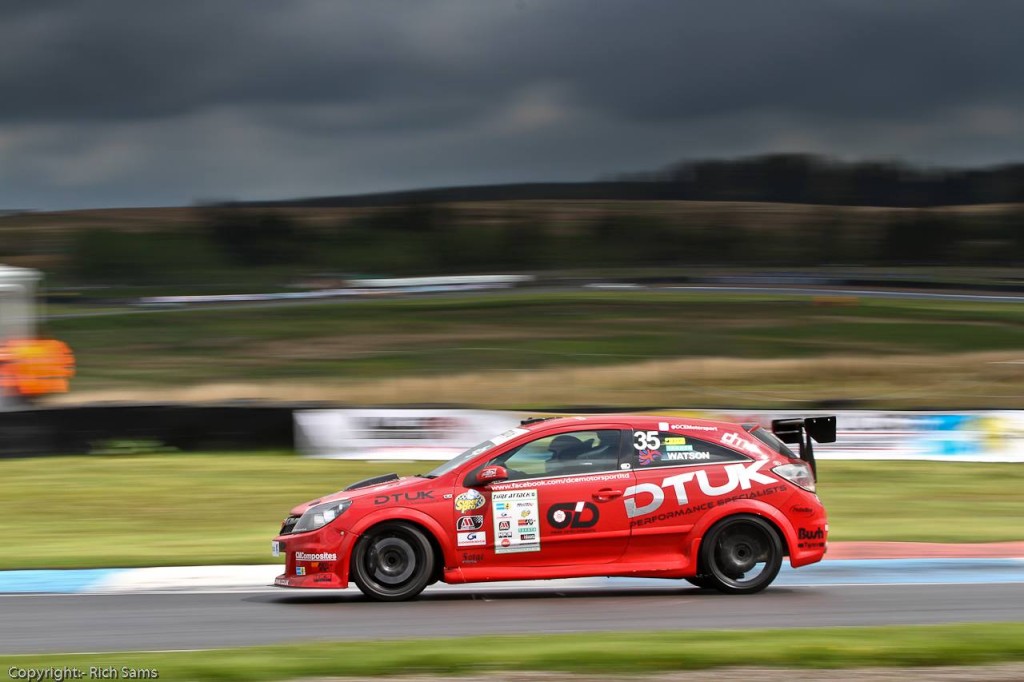 Jonny Fletcher – Vauxhall Astra – 420 points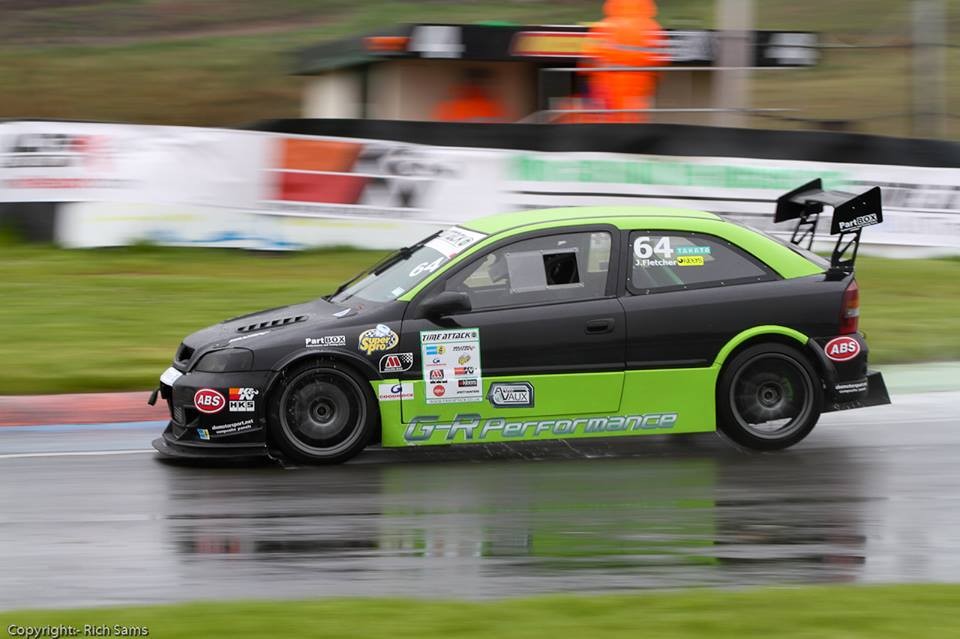 Neil Wrenn – Honda Civic – 380 points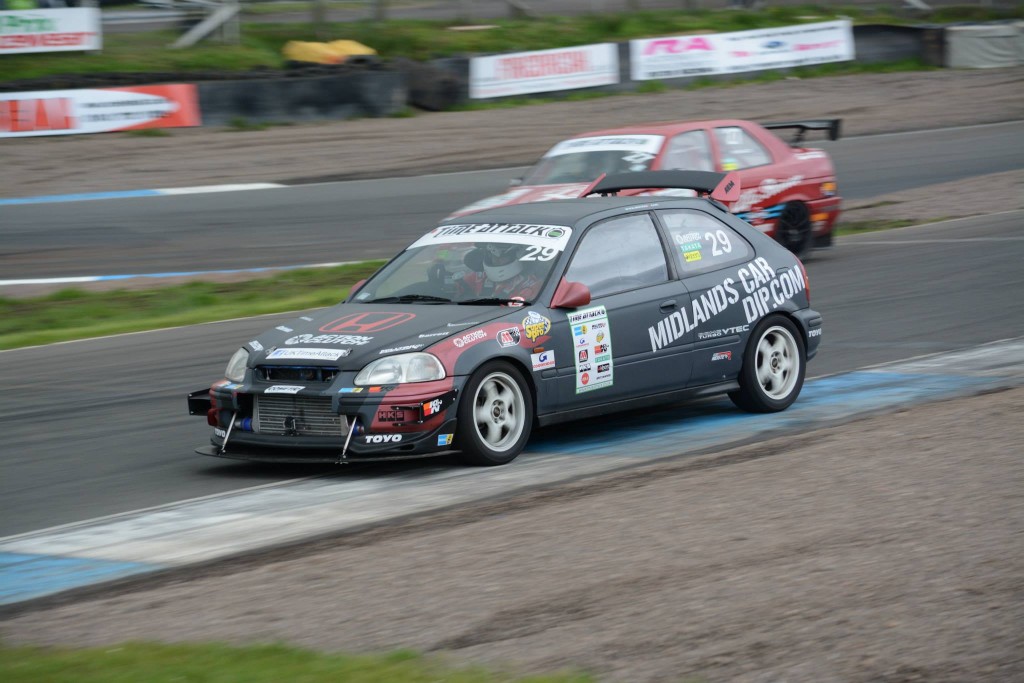 Looks close, right? However – if we remove their current lowest score and award them all 150 points, the maximum they can achieve on Saturday, the we see how close things really are:
Will Watson – Vauxhall Astra – 540 max
Neil Wrenn – Honda Civic – 530 max
Dan Clark – Vauxhall Astra – 520 max
Jonny Fletcher – Vauxhall Astra – 510 max
Just to make things even more interesting, we know that Dan Clark has just had a very successful weekend racing his Astra around Brands Hatch in the pouring rain. Will that be a factor? We'll have to wait and see, but whoever makes that third step of the Club FWD podium will have truly earned it!
Just behind this quartet, Darren Spooner needs to score 90 points to guarantee himself the unofficial title of fastest French car, even if Citroen Saxo driver Stewart Summers wins both qualifying and the final shootout.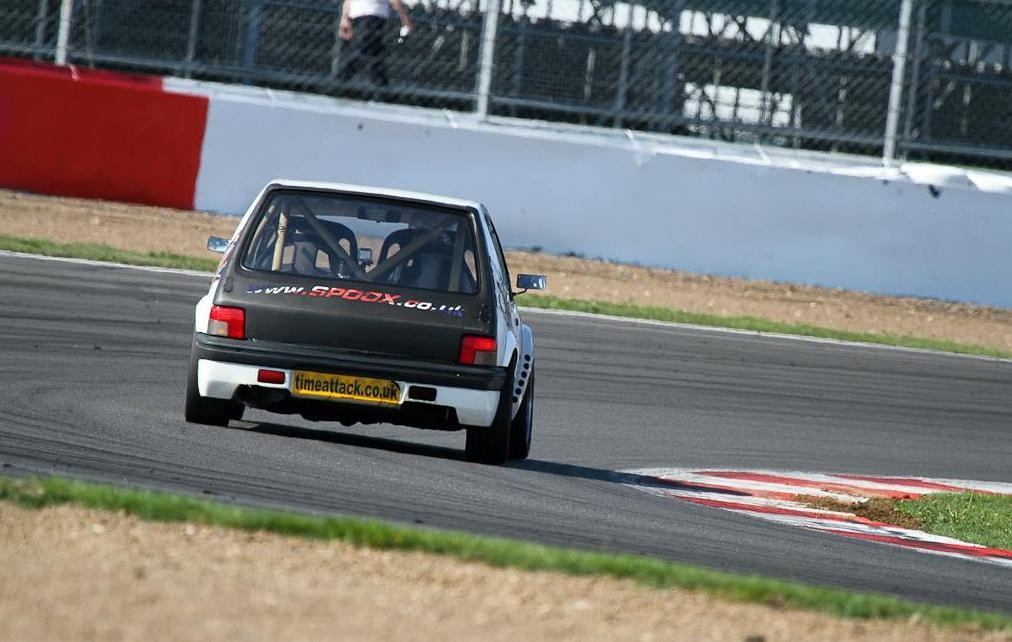 While Vauxhall Astra Coupe driver Adrian Daniel has been trying to get to the bottom of his boost issues with the help of Paul at RS Tuning. To cut a long story short, the Astra now has some new parts along with a fresh ECU tune. All his problems with boost, detonation and his power steering are sorted, so he should be able to just enjoy driving the car! Will the changes give Adrian the opportunity to jump up the rankings on Saturday?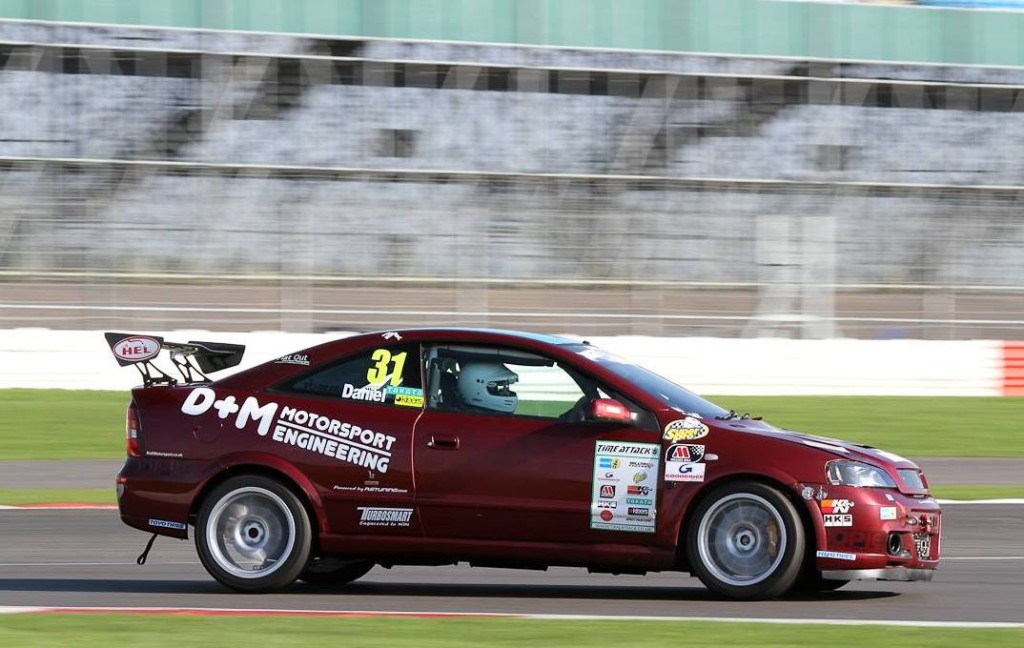 Four new faces will be amongst the Club FWD pack too, as we welcome them as One-Hit Wonders. Each one brings a different strength to the Time Attack challenge at Brands Hatch, a track where a combination of grip, handling balance and bravery are among the priorities. Our newcomers are: Martyn Henry (Vauxhall Astra), Robert Burkinshaw (Honda DC5 Integra Type-R), Tim Kite (Mini Cooper S) and Gerry Atkinson (Seat Leon). Good Luck one and all!
Club NA Challenge
Lap Record: 53.782
Mark Pollard – Metro 6R4 – 2010
The only blemish on 2014 Club Naturally-Aspirated Champion Mark Burnett's record is being out-qualified by James Procter at Snetterton. Otherwise, he has maximum points and 'that' performance at Cadwell Park to remember – where he broke not only the Club NA record but also beat all the turbo Club FWD drivers there, and was faster than the Club FWD record too!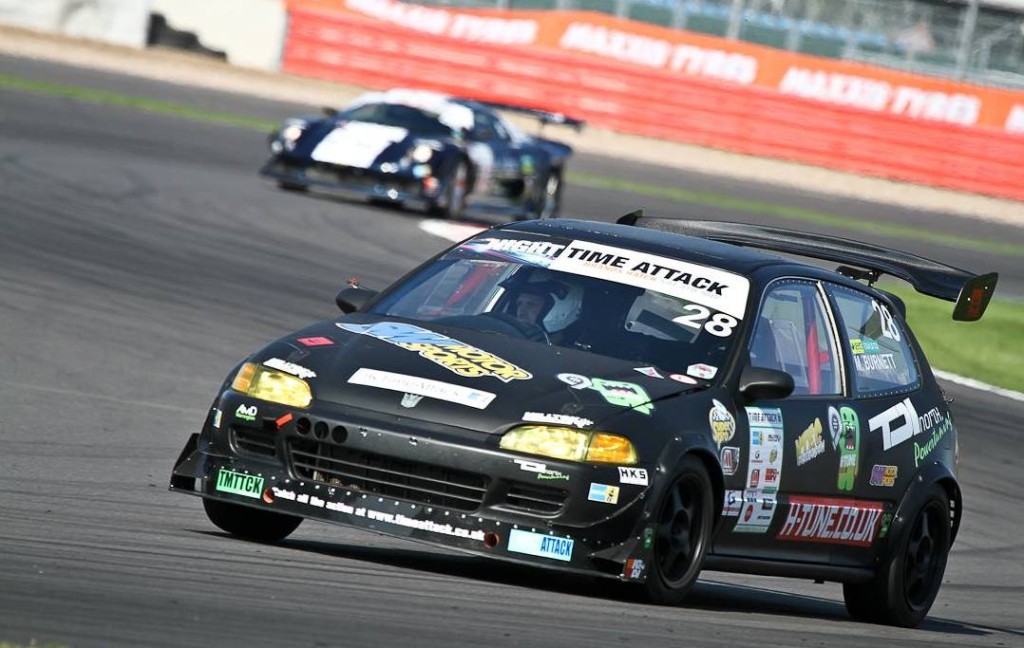 It's been an amazing year for the BackYard Civic 'H2B' driver. Winning Club NA at Brands Hatch would be the icing on the cake, although both he and James Procter face a monumental task if they want to take home the Brands Hatch Club NA lap record. Mark Pollard set that way back in 2010 in his Metro 6R4, a car that now has a twin-turbo engine and competes in PRO Extreme! We'll have to see how our pair of Civic drivers get on. Can James get his own back on Mark by snatching the last win of the season?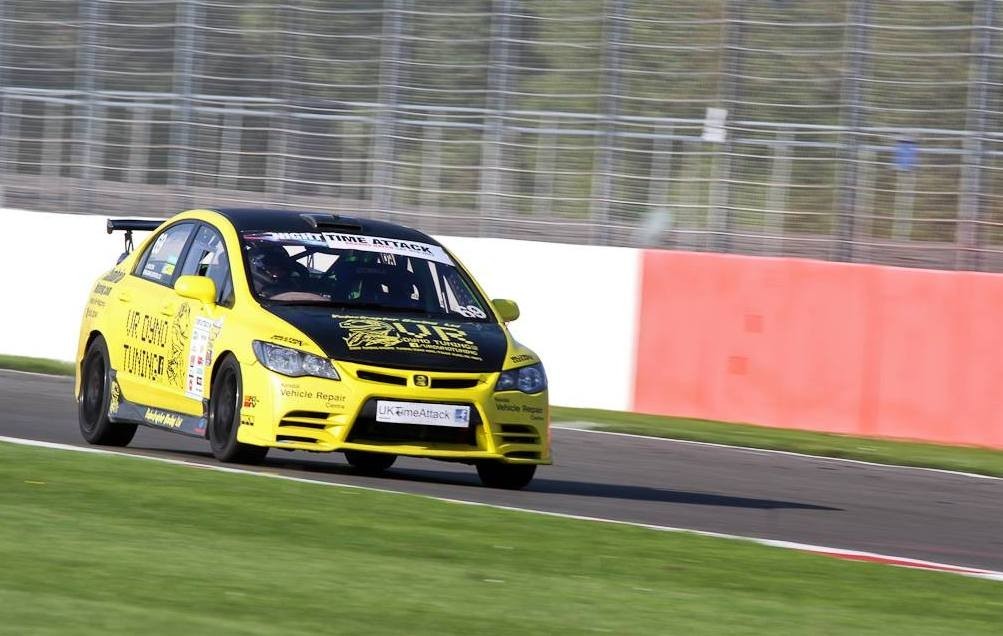 Kai Barker returns in his speedy Ford Fiesta, hoping to take another trophy home for being the fastest Club NA OHW. We know he's fast, but he'll have some new competition on Saturday from Davis Franks in an Austin Mini. Old skool taking it to the new school. Who's faster? You'll have to come along on Saturday or follow our live timing via the website, to find out.
So that's it! You're all up to date and ready to watch the fastest track-tuned cars in the UK go head-to-head.
All the action kicks off early this Saturday 8th November at Modified Live, Brands Hatch.
Advanced tickets are no longer available online, but you can still pay for entry and the gates. There's loads going on aside from Time Attack too – As a Modified Live event there will be everything from show cars and Drift Taxi ride to old Formula One cars and jet-powered vehicles on track! Tickets are £15 per Adult and all children under the age of 13 enter for free when accompanied by a paying adult!
The first every UK Night Time Attack will follow the sixth and final round of the 2014 UK Time Attack Championship from 4pm. Don't miss this opportunity to witness history being made.
For a full list of confirmed drivers in all classes, click here 
For a reminder of the Championship standings, click here
We'll see you Saturday. Until then remember: It's not racing, it's Time Attack!