Round 3 is almost here! This Saturday 5th July, Snetterton is the venue for the third installment of the 2014 UK Time Attack Championship at Modified Live.
While the circuit grounds will be packed with the best show cars, trade stands and activities – the 2-mile Snetterton 200 Circuit will be the battleground for our Time Attack competitors.
The 200 Circuit cuts out one mile of infield track, meaning our drivers will have to nail the tricky S-bend out of Montreal to ensure a good run down the Bentley back straight. It should also make Brundle and Nelson a great place to spectate from, as our drivers struggle to slow their cars for run through the bombhole and into the never-ending right-hander that is Coram, where an effective Aero package will pay huge dividends.
PRO Extreme
No Lap Record  set
The winner of Pro Extreme will once again set a new lap record at Snetterton, as cars built to the new regulations continue to make their debut tour of the UK's finest circuits. The big news for Round 3 is we have new cars and drivers! Andy Demitriou is bringing his freshly-built Mitsubishi Evo "Black Mamba" to the party, while Swedish genius Peter Pentell planned to attend in his Lasupra Racing 2JZ Lancia Delta a major engine problem has excluded him from running this weekend sadly. Meanwhile, home-build hero Granville Taylor has fixed some niggles on his Beetle-bodied Impreza-powered prototype, so he should have his best weekend yet. While SVA Imports completed the shakedown on their brand new Mitsubishi Evo last time out, and are ready to bring the fight to Round 2 winner Olly Clark and the RCM Gobstopper II. But all eyes are on Marcus Webster and the angry flame spitting flying machine which is the white R32 GTR, can he keep it at the top of the points table?…..It will be a fascinating, do-not-miss weekend in Pro Extreme.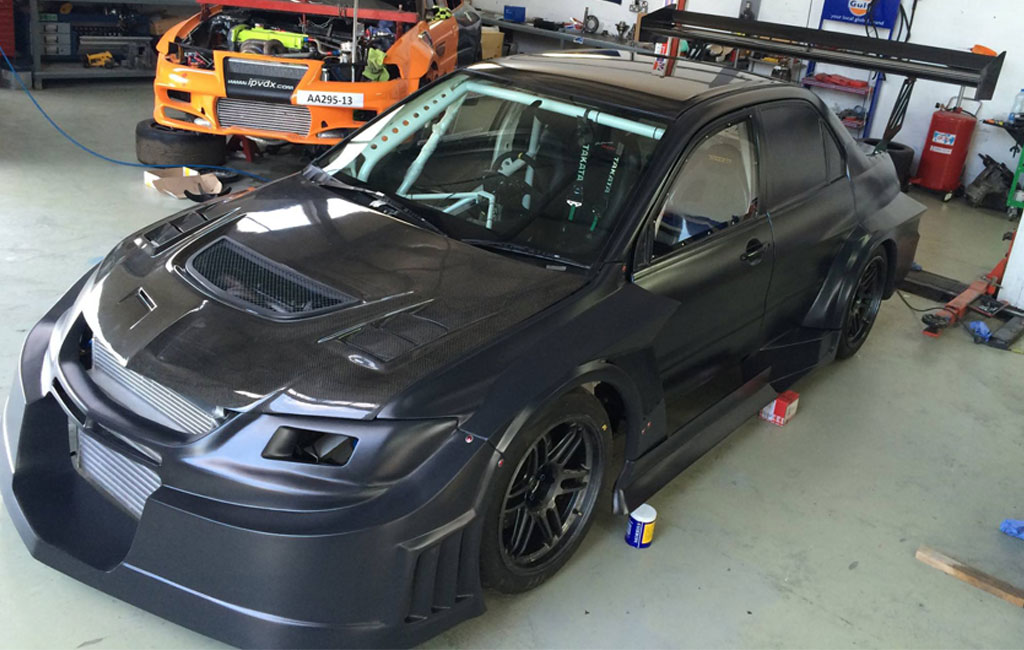 PRO
1:12.176 – Lotus Exige – Simon Scuffham – 2013
[also Pro 2WD – 1:16.115 – Porsche 911 – Simon Deaton – 2013, N.B – Pro 2WD merged with Pro for 2014]
Round 1 winner Richard Marshall is back in his Mitsubishi Evo. After missing out on the last round Richard has effectively removed his safety net, as each competitor can drop just one score through the year. He needs a strong weekend if he is to continue his fight for the Pro title but it's not going to be easy. Impreza driver Scott Robson and Porsche racer Simon Deaton will hope to build on their impressive season so far, while we hope to see Skyline GT-R driver Walter Morris back in action following a leg injury that has kept him out of both rounds so far. We also welcome One-Hit Wonder Mitsubishi Evo 9 driver Peter Cook to the fun at Snetterton. We can't wait to see who comes out on top on Saturday.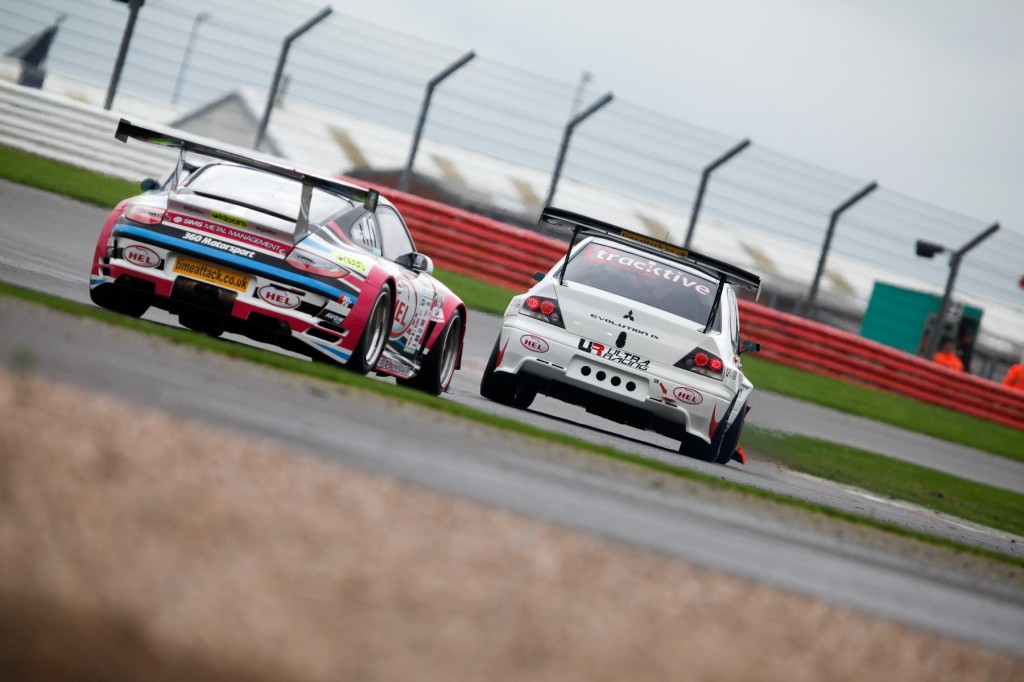 Club PRO
1:14.989 – Mitsubishi Evo – Marc Kemp – 2013
[also Club Pro 2WD – 1:20.676 – Vauxhall Astra VXR – Bo Nielsen – 2013, N.B – Club Pro 2WD merged with Club Pro for 2014]
Once again Club Pro is packed with some of the fastest road-legal Mitsubishi Evos in the country. Can Phil Reed make it a hat-trick of wins in his Evo 6? He's certainly got a lot of competition and although he won the final and qualified second last time out to take the overall win, Phil was beaten to the fastest lap accolade at Round 2 by Andrew Barbour. While Brad Sheehan isn't far off and Russ Paton will be hoping for a good result as he continues to fine-tune the Evo he rebuilt over winter, just in time for Round 2. Don't rule out the pair of non-Evos in Club Pro either. Jason Ogg's "Hulk" Impreza has lots of new toys, including engine parts and a new Samsonas sequential gearbox. While Ronnie Amis continues to tune the ex-BTCC Golf to his liking. Swapping from rear-wheel drive to front-wheel drive is proving an enjoyable challenge for Ronnie, getting a car designed for slicks to work on treads is adding an extra dimension to his season too.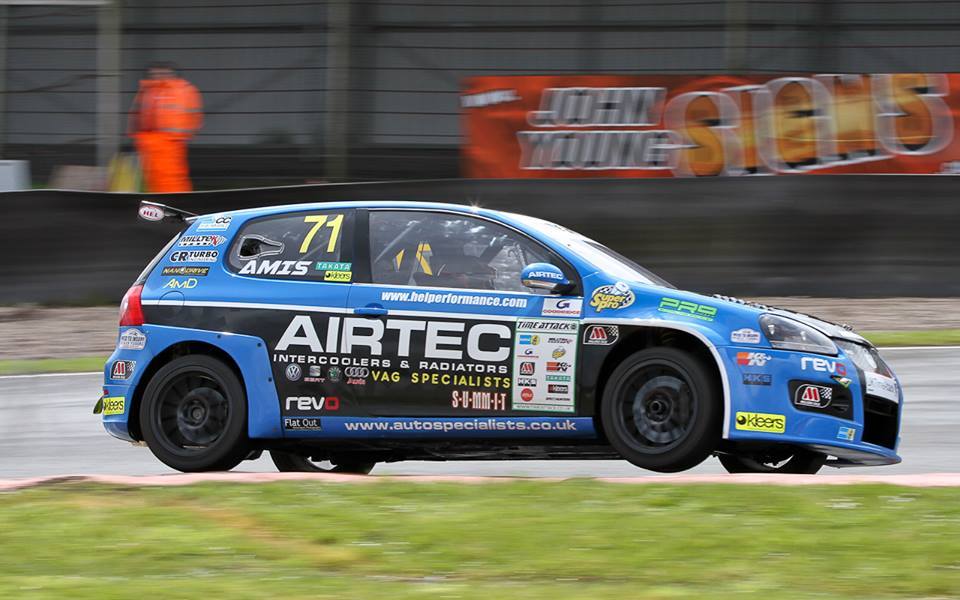 Club 4WD
1:17.047 – Subaru Impreza – Lee Bullen – 2013
The competitors in Club 4WD have been very busy since Knockhill. Dave Coe has made the top step of the podium his own so far this year. Can anyone stop him? Eric Holmes came closest last time out and will be there again in his Mitsubishi Evo. The Mitsubishi GTO of Mark Flook is now putting out all the grunt it should, and that's "quite a lot" so expect him to be in the mix on Saturday. Elsewhere, Damien Bradley's Subaru Legacy has grown some more aero, including a large front splitter. While Matthew Webster has had some wiring issues caused by his car's previous life, taking out his digital dash in the process. Thankfully, with the support of his fellow Time Attack competitors he should be there. That's the Time Attack spirit! Finally, we welcome back reigning Club Pro Champion Marc Kemp for his first appearance of 2014. Marc reckons he needs a car with comfort and air-conditioning these days, so will be driving an R35 GT-R in Time Attack for the first time. This will be a fiercely-contested Class on Saturday.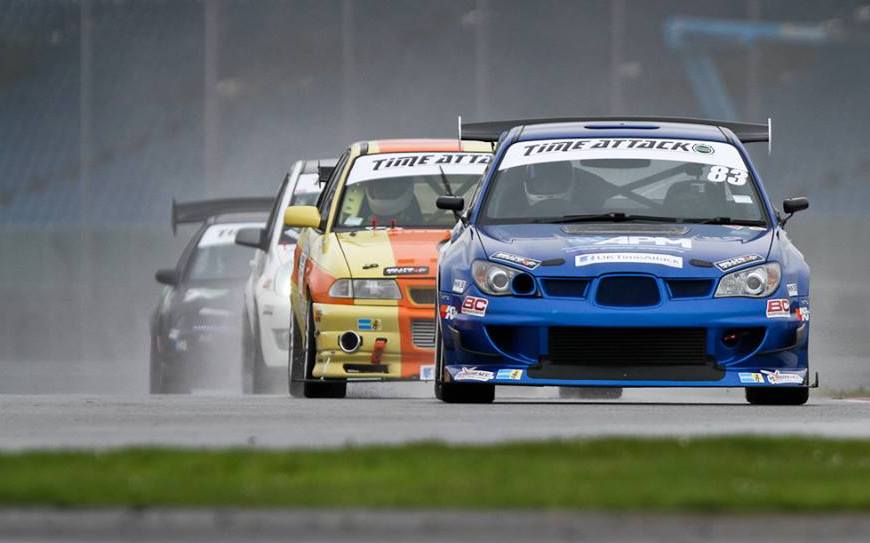 Club RWD
1:21.095 – Ford Sierra Cosworth – Ronnie Amis – 2013
A trio of Mazda RX-7s versus a dominant Noble M12 GTO3. That's how Club RWD is looking after two rounds, and it's safe to say Noble driver Kevin Jones has really stirred up the class this year. Kevin has been fearsomely quick so far, but can any of the rotary boys get the better of him at Snetterton?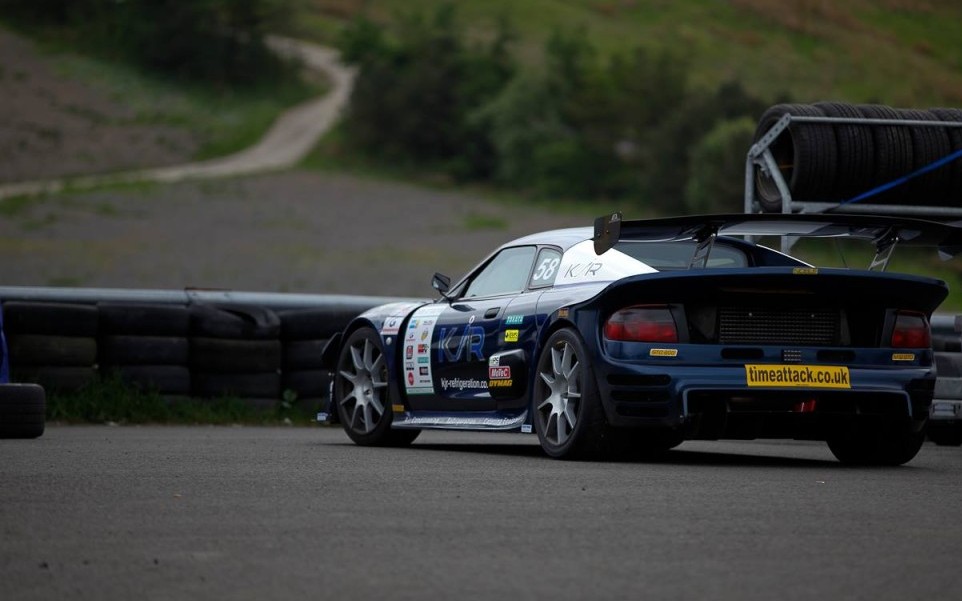 Club FWD
1:23.385 – Ford Escort – Marc Donnelly – 2013
One of the busiest classes in Time Attack is still the battleground for some of the closest competition in UK Time Attack. The long-standing friendly fire continues between Ford Escort driver Marc Donnelly and Vauxhall Astra driver Jonny Fletcher, with each taking one win so far. However, last time out it was Daniel Clark who pushed his Vauxhall Astra between them and onto second place on the podium. Watch out for Neil Wrenn too, he's removed more weight from his Honda Civic and put a fresh set of rubber boots on too.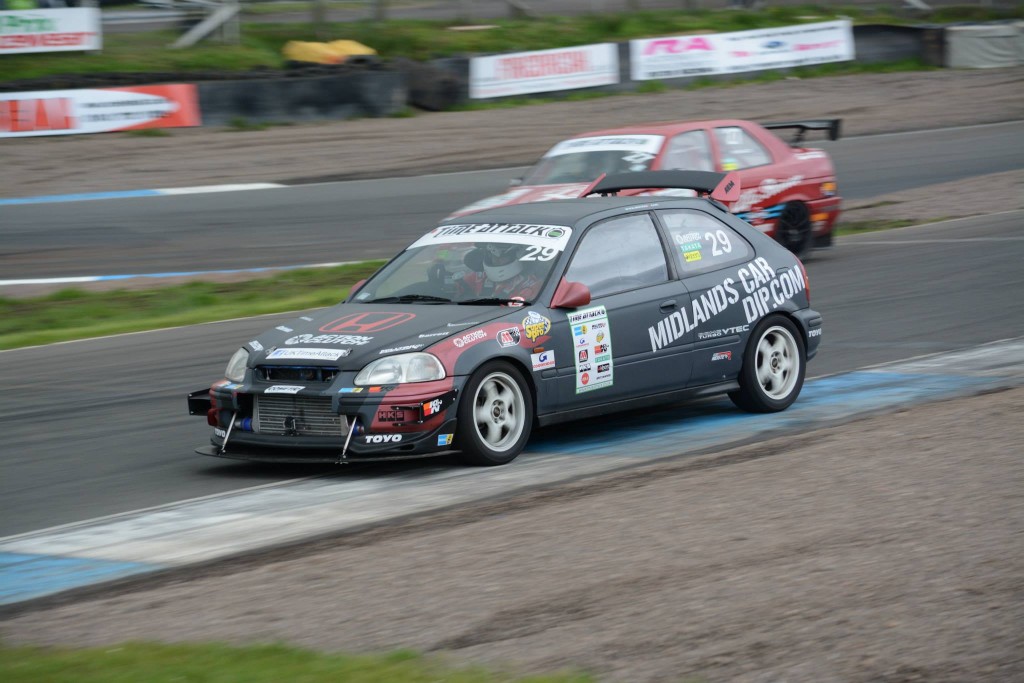 Club NA
1:26.739 – Honda Civic Type-R – Neil Holden – 2013
Once again Club NA is a straight shoot-out between two Honda Civics. A dogfight between James Procter in his K-Series Type-R, and Mark Burnett in his 'H2B' EG Civic. So far the lighter and older technology has come out on top, with Mark scoring both victories. If James wants the NA title, this is the weekend when he must deliver. We also have an interesting pair of One-Hit Wonders in NA this Saturday. Christian Stanton will be adding a third Honda Civic to the line-up, while Jules and Midge from Fastcar Magazine will be co-driving the FC Nissan 350Z, complete with air suspension!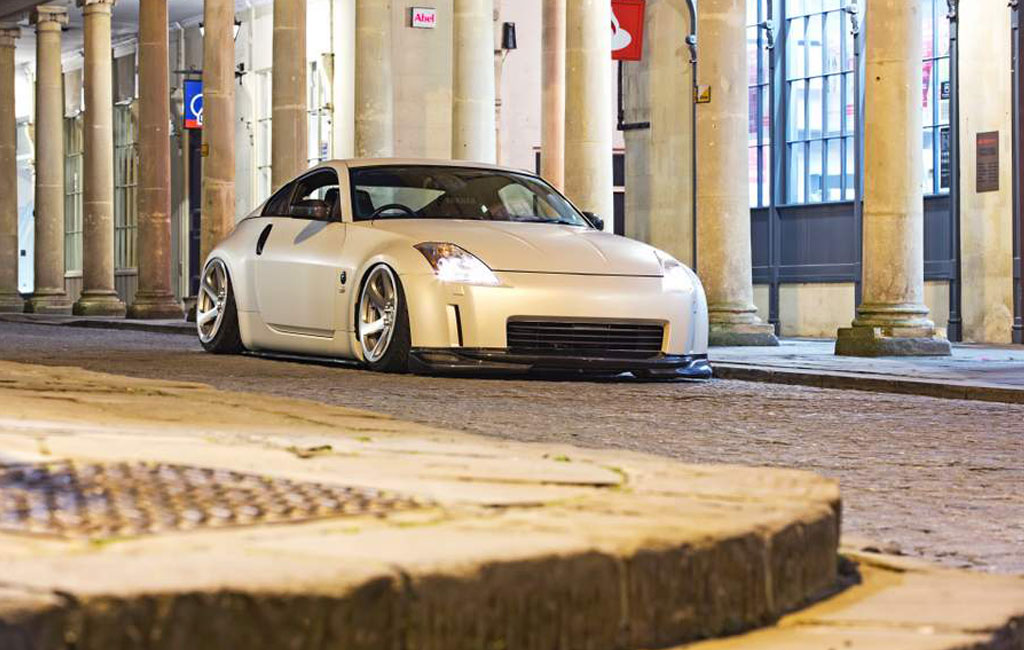 This is a critical point of the season, with a packed field and some very exciting One-Hit Wonders. You'd be crazy to miss out!
Advanced tickets are no longer available online, but you can still pay for entry and the gates at Snetterton on Sunday. Tickets are £15 per Adult and all children under the age of 13 enter for free! Round 3 of the Time Attack Championship is hosted by Modified Live, so there will be plenty to see and do in the gaps between the action.
For a full list of confirmed drivers in all classes, click here 
For a reminder of the Championship standings, click here
We'll see you Saturday. Until then remember: It's not racing, it's Time Attack!